Tell us a bit about your journey in the world of illustrations.
I think one of my earliest answers to the 'What are you going to be when you grow-up?' question was 'a Fashion Designer'. (Mostly 'cos it was the only 'arty' career known to my then younger self.)
But coming from a background where art was encouraged as a hobby rather than a career, I got into commerce in Jr. College and ended up in an institute that stressed on academics above all else. My professors figured I had potential (I got pretty good grades. What can I say? I was a nerd.) and were determined not to let me waste it. By the end of 2 years, I had an amazing mark sheet, a lesson in the benefits of hard work and a career goal of 'Uh, maybe an MBA'.
The following three years of graduation, I studied Management, got good grades (except in finance), doodled in the finance lectures (that's probably why), and fielded questions like 'Why aren't you studying  Art?'.
After graduation I figured my friends had a point, and realizing that what I'd wanted all along was a career in arts, enrolled myself for a one year post graduate diploma in Visual Communication.
The rest as they say, is history.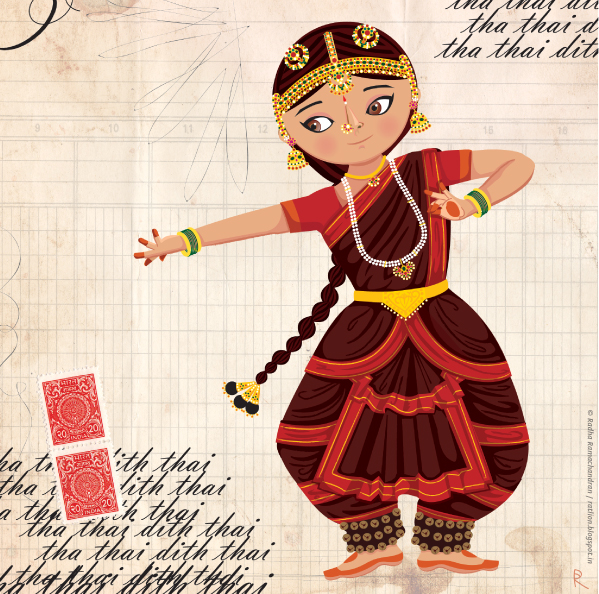 How was Studio Ratlion born? How did you get to be a part of Chumbak too?

'Ratlion' was the name I started blogging under way back in 2005. The first blog I started was created with the idea of collaborating with a writer-friend, and was called 'The Right-Brainers'. Sometime in 2007 I figured I wanted a fresh start at blogging, and started my present blog, which I call 'Ratlion's Den'.  I've always wanted to have an online shop (Still a work-in-progress. Sad, but true.) to sell my personal illustration work, and 'Studio Ratlion' just fit.
Chumbak happened last year, when I decided to move back to Bangalore from Chennai. I had been aware of Chumbak but had no idea that they'd opened a store and expanded their product range (They'd just launched their Home Decor range at the time). When I walked into the store on C.M.H. Road, I was blown away by the kind of things they were doing, and couldn't help but think that as an illustrator, that's the kind of stuff I'd want to be working on.
Since I had been looking for a full-time job to supplement my freelance earnings, a friend pushed me to apply, and there has been no looking back. It's been an amazing year so far.

You chose creating illustrations as your career? Why so?
'Cos on most days, illustrating doesn't really feel like 'work'. Even if I weren't illustrating professionally, I'd still be illustrating for myself.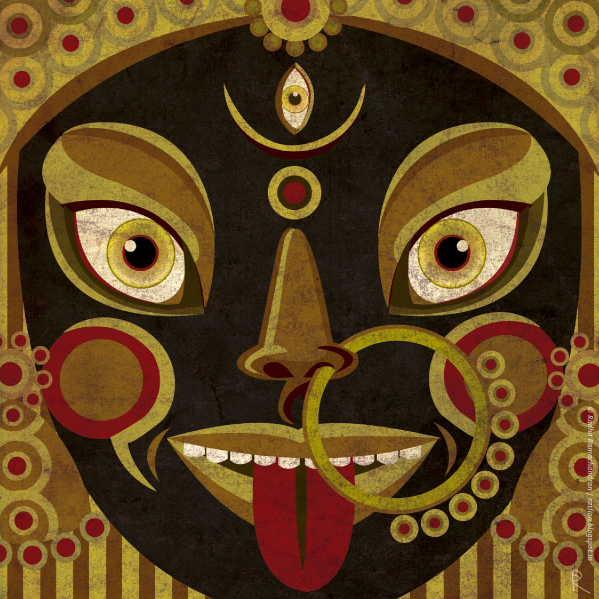 What are the biggest challenges that you have faced?
When I decided to switch fields after graduation, I didn't really have any definitive goals of becoming an illustrator. All I knew was that I wanted to pursue a career in art or design. I knew next to nothing about the industry and wasn't sure if I even had the necessary skills to back my interest, so I opted to go in for some kind of formal training. But I would say that my illustration skills have more or less been self-taught. Most of what I know, I've learnt by simply 'doing'.
What advise would you like to give to upcoming artists? What has been your biggest learning so far?
My career plan so far has been to take things as they come, but I'm a great believer in doing what you love. If you really enjoy something, you'll figure out how to make a living out of it. Just keep doing work that you enjoy doing, follow your bliss, and the money will come.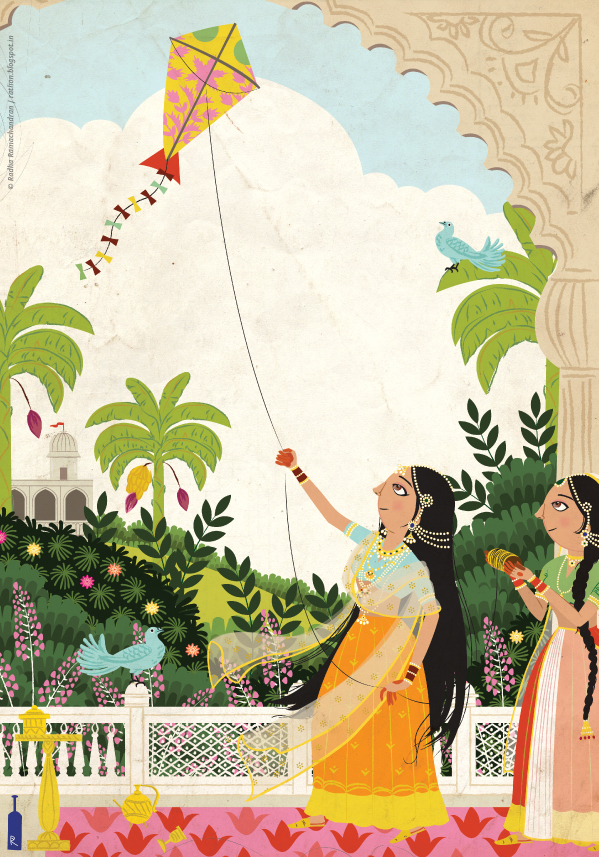 Do you remember where you got featured first? What was it like?
I think the first time I ever got featured anywhere was when Pratham Books reached out to me to ask if they could do a post on my illustrations on their blog (You can see the post here: http://blog.prathambooks.org/2009/06/radha-ramachandrans-illustrations.html). I was obviously thrilled. It's always a high when people enjoy your work and take the time to send some love and appreciation your way 

I absolutely loved your Ragamala series. What was the thought behind that?
It all started when I decided to do an illustration (http://ratlion.blogspot.in/.../introducing-ragamala...) inspired by an image on a postcard.
I had so much fun with it, that I was pretty sure I was going to do more illustrations in a similar style, which is probably why I started lumping them together in a series (that I chose to call 'Ragamala' 'cos the primary inspiration for these illustrations came from the aforementioned postcard with a traditional Ragamala painting on it) from the get-go.
At this point, I think I have this imaginary world in my head…and whenever I do an illustration (that's more or less in this particular style) where I think the characters and subject-matter fit in that world I've concocted, I make it a part of the 'Ragamala' series!
I don't think I have one favorite artist…I'm an internet junkie, which means I'm forever surfing the net for information, knowledge, inspiration etc. and over the years I've accumulated quite a few bookmarks. But if I had to name one or two illustrators, I'd say Kali Ciesmier and Amruta Patil. Love their work!
Who has been your biggest inspiration and why?
Again, I don't think I have one thing or person that inspires me above all else. I'm very inspired by colours, words, music, dance, animals, whimsy, myth, magic (of the ordinary and extraordinary variety), history, literature, folklore, gods, goddesses, scribbles, stories, fairy-tales, and — I'm not sure how to put this in a better way — the 'everyday' and 'randomness'.

To have people connect with you, let us know your social networking sites:

Website: www.radhaillustration.com
Behance: https://www.behance.net/ratlion
Blog: www.ratlion.blogspot.in
Facebook: www.facebook.com/studioratlion