A brilliant photographer to say the least. He is into wildlife photography and he is just so amazing in telling wildlife stories. He knows how to bring life to his pictures. He is a teacher, he is a wildlife enthusiast, he knows what it takes to capture the moment forever. Meet Sudhir Shivaram. This interview has been so amazing. I'm totally thankful to him for giving me such an awesome interview. Though he is such a celebrity now, he is so down to earth. Wildlife has always caught my attention and getting to Masai Mara to witness "The Great Migration" has always been one of my dreams. He told me so many stories about Masai Mara and in between I think I forgot that I was there to take quick interview

He has definitely made me want to visit Masai Mara even more now !!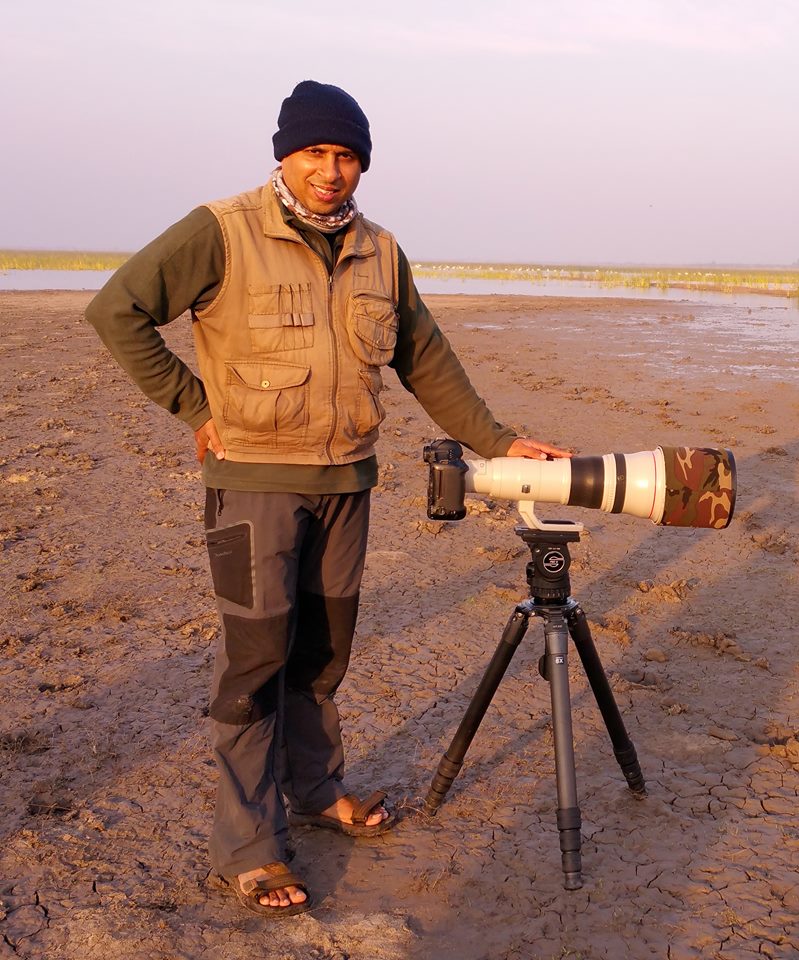 Tell us a bit about your journey in the field of Wildlife Photography.
Nature has always been exciting and amazing for me that I can spend the entire day in the forest with out making a single image. The kind of surprises you get in nature and the number of things it teaches you is fascinating. The other important thing is – Wildlife is not just Tigers and Leopards. The behavior of every single living being in the jungle is different and needs to be studied. To be honest, I am not a Tiger person. I do not go into the jungles to look for Tigers or Leopards. So many times I have spent a lot of time with common subjects like Spotted Deer or Sambar Deers. Of course, the forests have the other favorite subject of mine – Birds. Many of the forest birds are so colorful that you forget about the worries or your concrete jungle and enjoy the beauty of nature.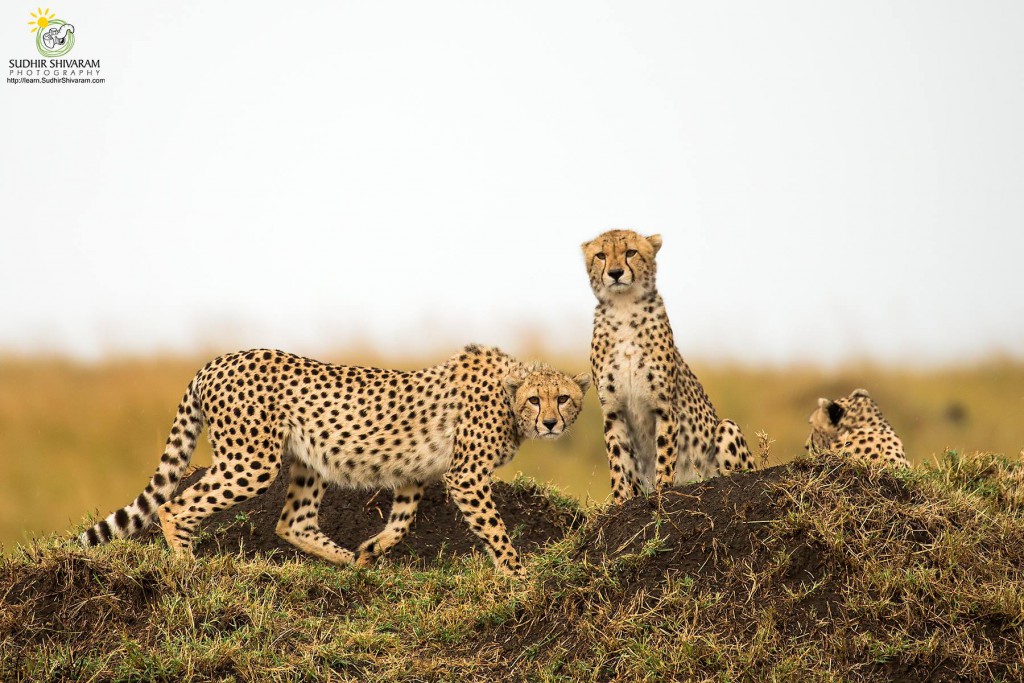 One of the key things which really excites me about my genre of photography is the suspense involved. You just don't know what around the corner when you are on a wildlife safari. Nothing is guaranteed in wildlife. have spent umpteen hours in the forest at watch towers located near a waterbody and not seen even a spotted deer. The key challenges in wildlife photography is to ensure you have a good understand of your subject, you know their natural history, have a good understanding on photography techniques & concepts and have the right equipment to capture the opportunities.

After spending a lot of time in the forest or in the field waiting for that one image, and when you get it, all the pain and the tiredness simply vanishes and brings in a feeling of joy and accomplishment. That's the reward you get for having that patience and perseverance.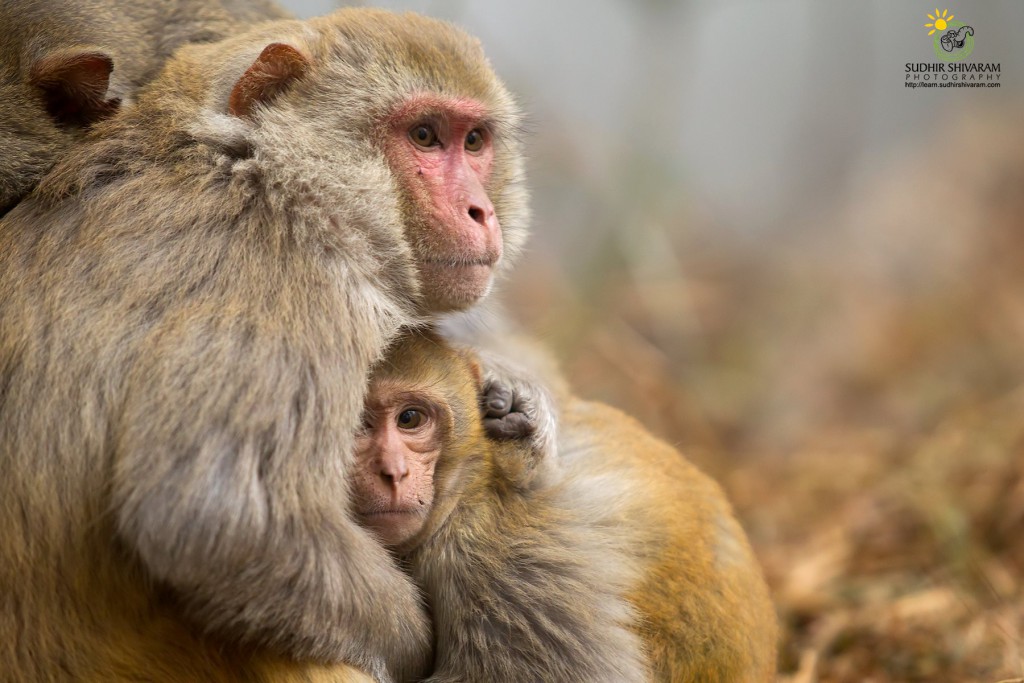 You have been working on some amazing projects. Which one has been the toughest so far ?
In my case, my projects are nothing but teaching. I do not usually take projects for an Institute. I have been into Photography teaching and I really enjoy doing that. So I can say that teaching is such a profession where I constantly have to reinvent myself so that I can give everyone who come to me, the best of my knowledge. Apart from this, I feel the getting the subject for the photos is another challenge. No matter how good a photographer you are, no matter what top of the line equipments you have, what matters the most is actual sightings. Capturing the moment is a big challenge.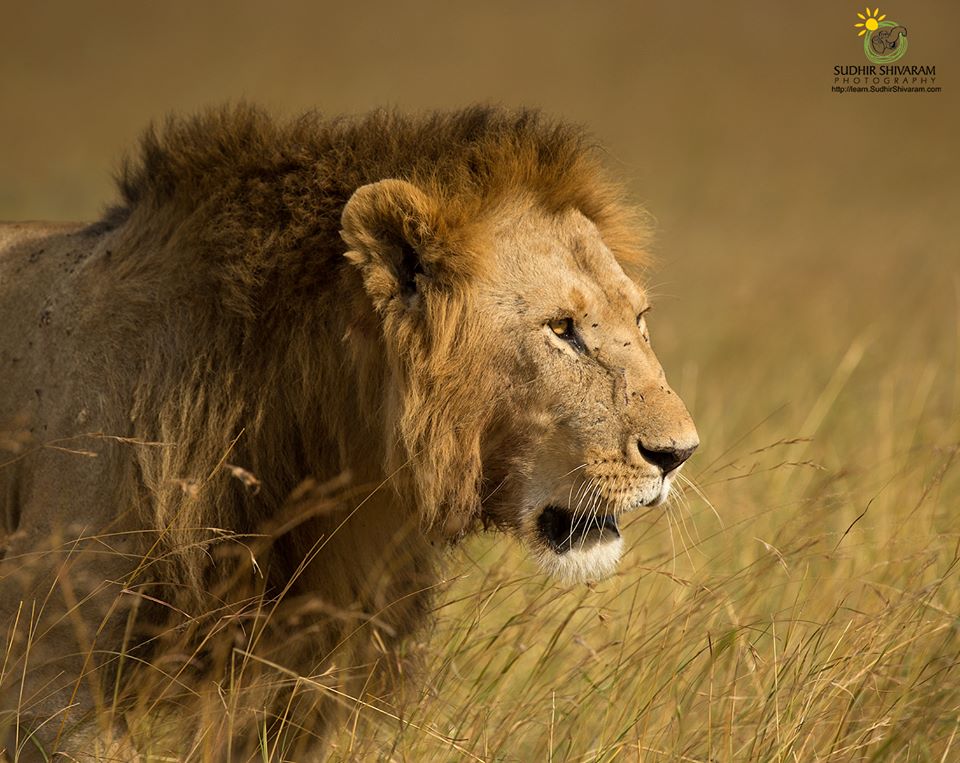 You have started Friday Photography Chat. How did it all start ?
Facebook started this application called as "Facebook Live" that is accessible to all those who have a verified page. So, I thought why not make use of this and tried to use this while I was on a trip to Masai Mara. The jeeps at Masai Mara had 3G hotspot. I then thought, why not give it a try and I live streamed The Great Migration using this app. Once I was back, the response was overwhelming. There were 25,000 people on the live broadcast and then the views touched a lakh. So, I felt if I can help people with their queries, then it would be a wonderful thing. That's how Friday Photography Chat was born.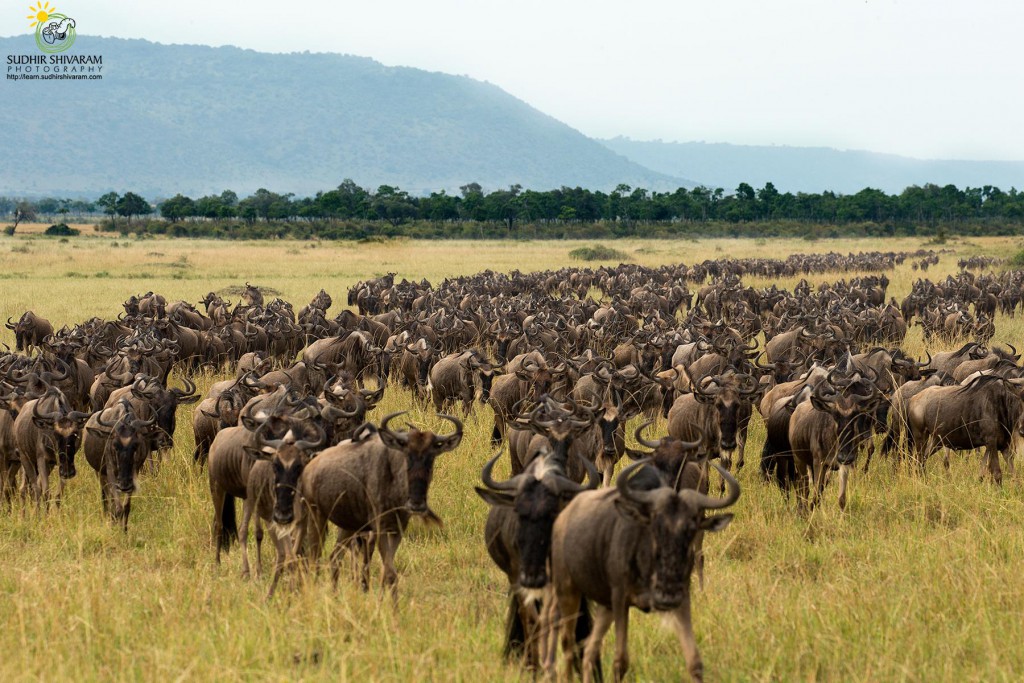 You went to Masai Mara recently. What was the experience like ?
Masai Mara experience was just out of the world. I can say that The Great Migration is one of the wonders of the world. I stayed there for 5 days. You can always see about 10k-15k animals at any given point in time. The initial river crossing for animals take about 1-2 hours. So, I have had the opportunity to see the entire Migration.Initially, all of us started taking pictures and thinking about all the angles we can explore. But after a while, we just kept our cameras just and just watched all those animals. It was then more about witnessing how they behave, how long it takes for them to take the first leap and so on.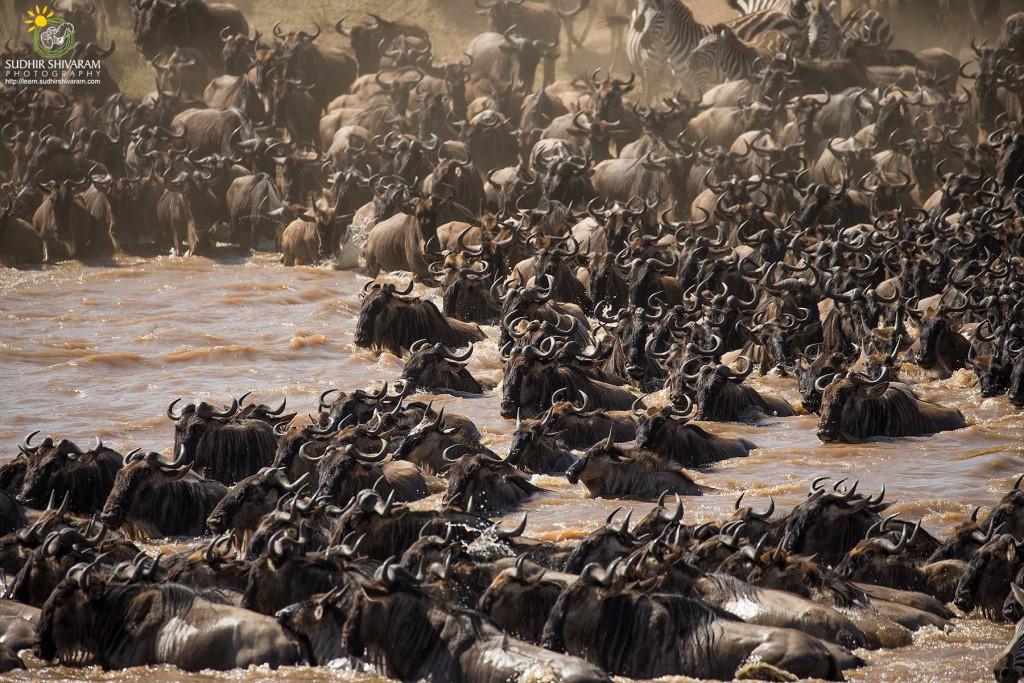 What has been your most memorable moment in Wildlife Photography ?
My favorite picture still is "Gaur and the Tigers". It was shot in Bhadra Tiger Reserve. I was still in IT company then and leaves were a premium then. Whenever I used to go to wildlife reserves, I used to never see a tiger ever ! After a while, even my friends started teasing me that there is something called as Tiger in jungle ! So like always, on one weekend, I went to Bhadra Tiger Reserve and I was in a jeep. From a distance, I could see that I could notice something in black. I took my camera and zoomed in only to find that a Gaur is standing there looking at something. I was so excited that  I immediately started taking pictures. The driver then started asking me if I saw it. I told him yes, I see the Gaur. It was then he said, you should look by the side of the jeep. When I saw it, I just couldn't believe it. There were tiger siblings sitting by the side of the jeep !
This has been one of the best moments for me.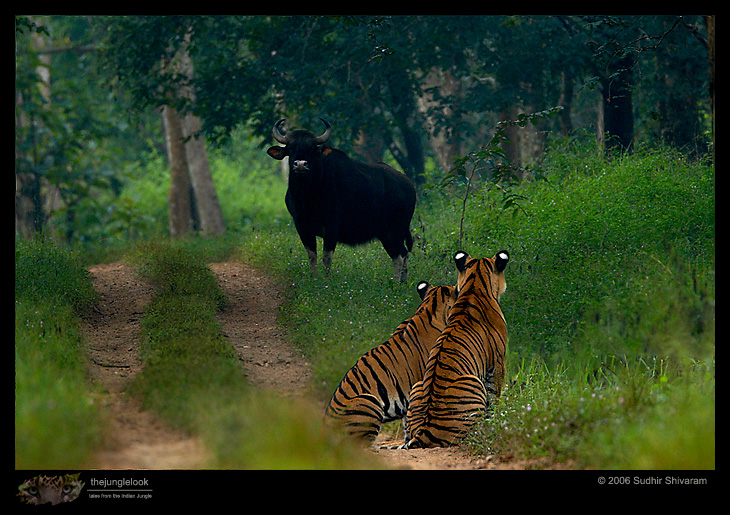 Who is that one Photographer whose work you admire a lot ?
I have always been a follower and great admirer of Michael "Nick" Nichols who is a National Geographic Photographer. His images of Serengeti Lions is stunning and he has given a new definition to art of wildlife photography. It is easy to make good images in Africa. But to create artistic and stunning images – you need an eye for it and Nick has done it.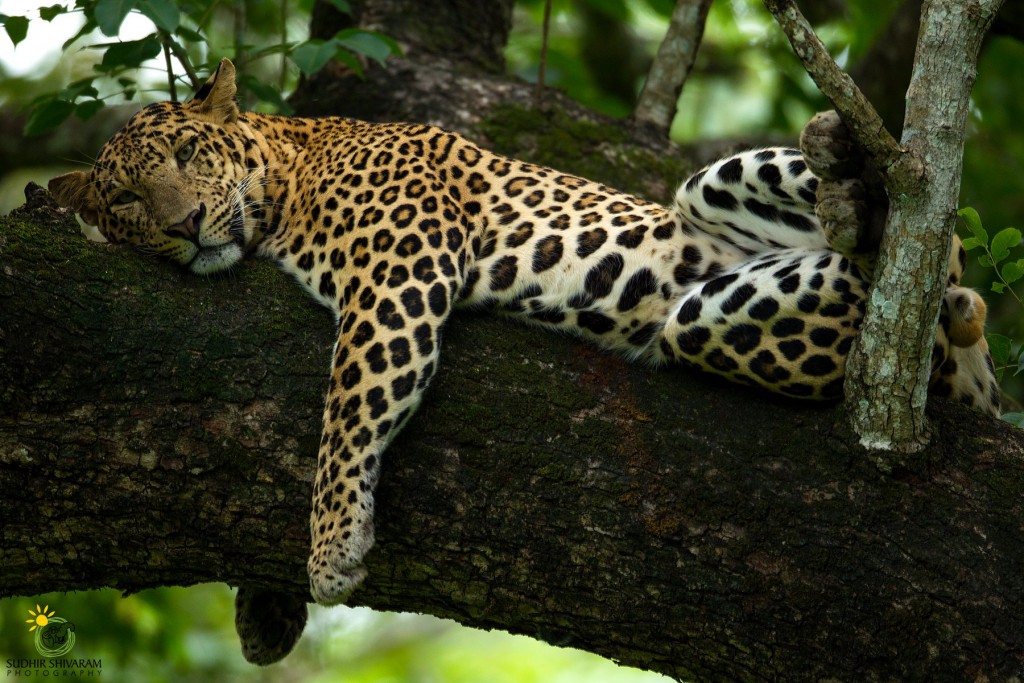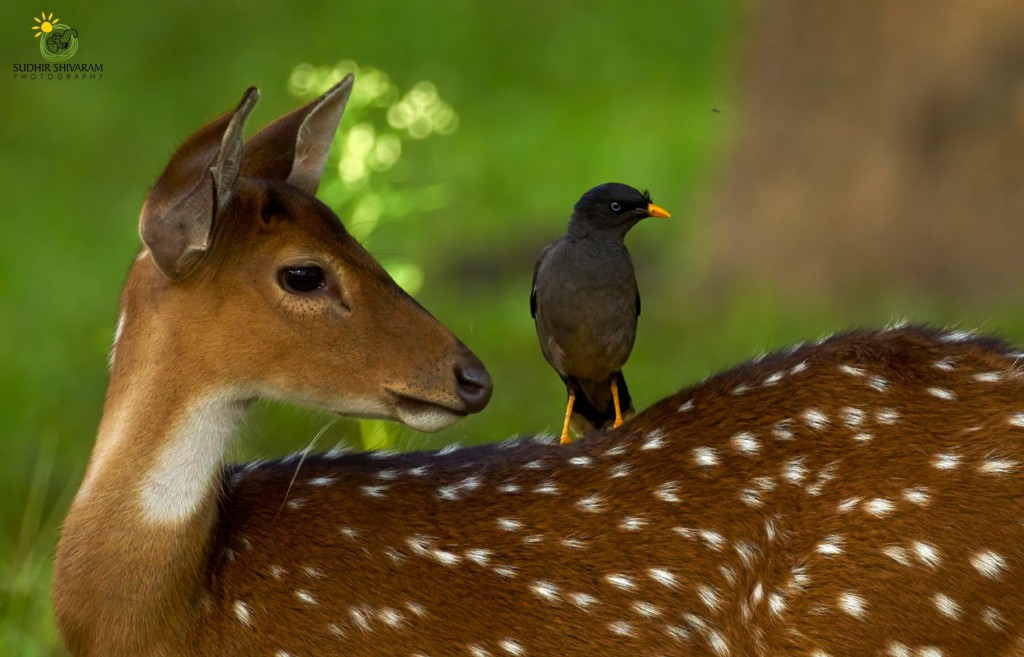 What has been your biggest learning ?
Actual learning starts when you get down to what you like doing the best. For me, wildlife has always captured my attention. Nowadays I see that tigers have evolved a lot over the years. Their hunting patterns, the way they notice when people enter and leave their territory, all of these things have evolved a lot.For example, in Ranthambore I have noticed that the Tigress leaves her cubs around to play and this distracts the deer. The deer send out signals to other deer to be aware that tigers are around. The tigress actually goes all the way to the back to attack the deer. So, these behavioural aspects are something that I have started understanding.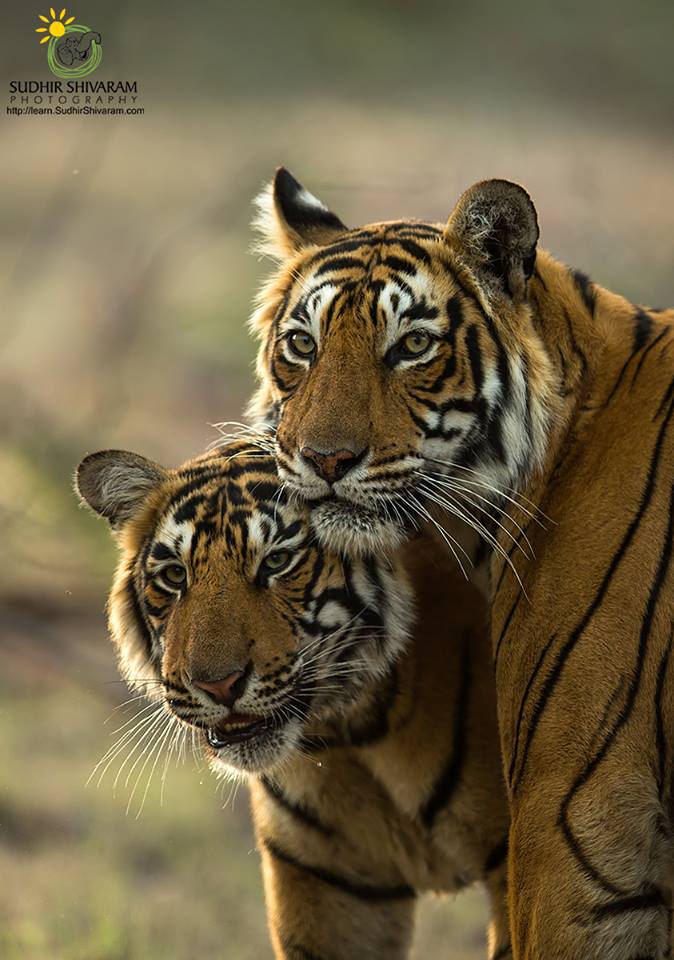 Who has been your biggest inspiration and why ?
I do not have a role model as such as I started learning when I was about 20 or 22 years. Back then, there was no Internet. There was no guru to learn from. I have taught myself. Teaching has always helped do things better. Though I teach, the process helps me learn more and give back more.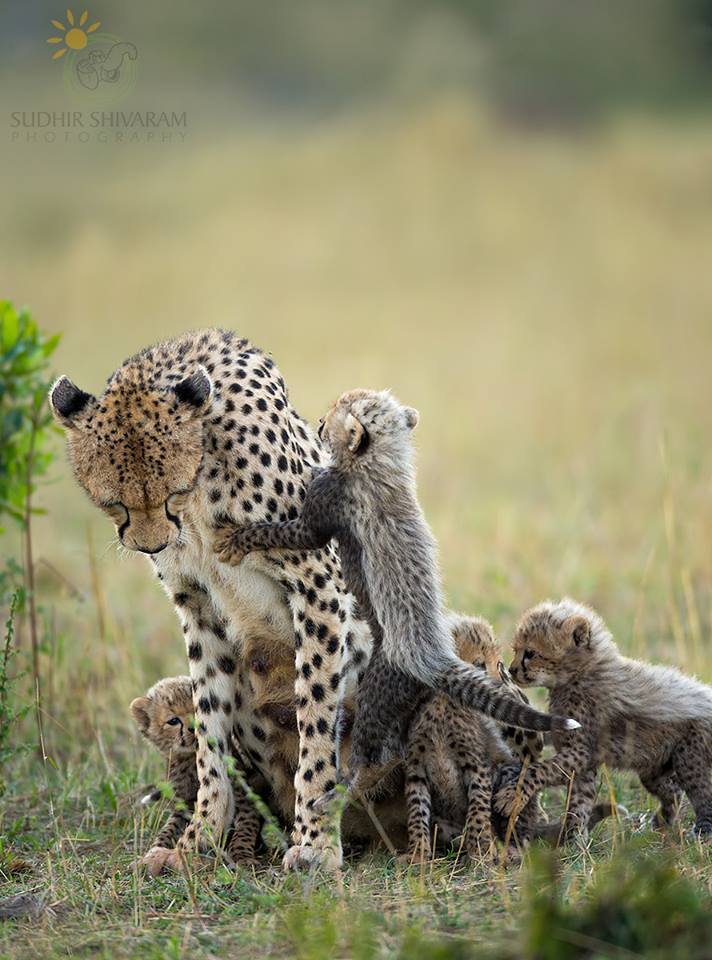 Catch his amazing work and latest updates on workshops at –
Facebook : Sudhir Shivaram Nature & Wildlife Photography
Twitter : @SudhirShivaram