Nikhil Rao – from being an engineer to becoming the lead guitarist in the famed Indian Ocean band !!  Having been to the Indian Ocean concert, I know how amazingly well they perform. Watching them is nothing but sheer delight ! Nikhil Rao is a super talented guitarist and there are no two words about it. I would definitely like to add that he is even better as a person. Completely grounded and no starry airs ! I had few questions for him and this is what he had to say !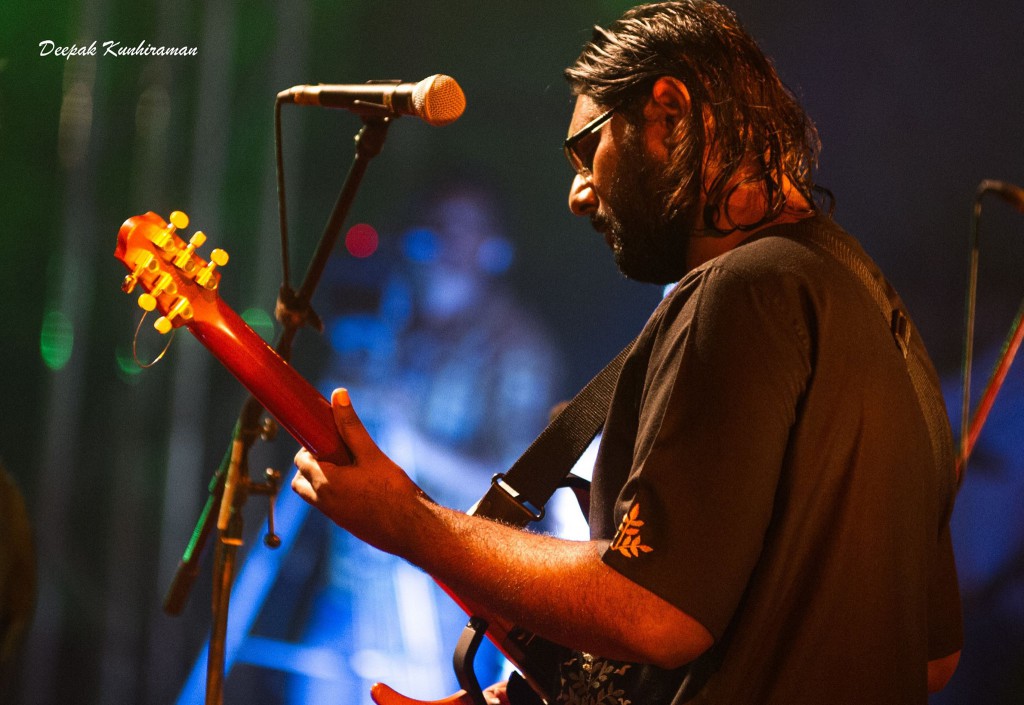 Tell us a bit about your journey in the world of music and your journey as a lead guitarist of the famed Indian Ocean band from being an engineer.
I picked up the guitar when I was 15. Started playing pop and blues songs (those were the easiest) and graduated to rock and metal. By the time I was 20 I had heard Shakti and like they say in the movies, 'My life changed'. The fusion/classical bug bit me. I got into Indian classical music and jazz in a big way. I am largely self taught so cannot claim to belong to a tradition with any level of authenticity but I try to play what I hear.
I had been doing all these things just to chase my curiosity and never seriously thought I would do music for a living. That happened by lucky accident. I had gone to meet Indian Ocean at their practice place, as a fan. They heard me play and Amit in particular remembered my playing. When Susmit decided to quit the band in 2013, Amit asked me if I would be willing to join. I was in graduate school then so finished my Masters in Material Science and joined the band straight away. This was the coolest campus recruitment ever!
How did you get to be a part of Indian Ocean band ?
Just like I told you before, as simple as that. They heard me play once. For fifteen minutes. And that was that.
How was it working for the movie Masaan ?
Masaan was great. This was my first movie experience. Learnt a lot about how music is made to suit the film and visuals. There was a lot of back and forth with the filmmakers while the songs were being composed, which is a different experience from writing your own songs in a band, where the band are the final arbiters of what goes on in the song. Great experience, we're so proud of the film!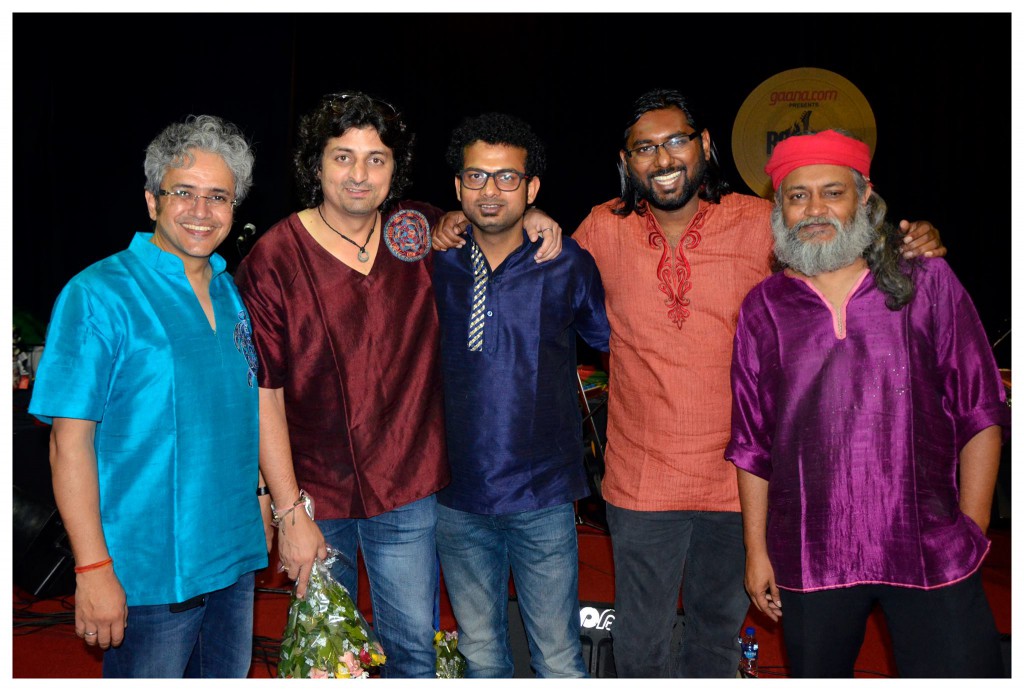 Picture credit : Nithin's Photography
What made you take up music as your career ?
No idea. Maybe the fact that I suck at everything else. Or maybe that I suck least of all at this!
What are the biggest challenges that you have faced ?
Ah. No idea. Life has been a breeze.

What advise would you like to give to upcoming guitarists ?
Listen to everything with an open mind! Try to imitate everything you hear. Listen to a lot of non guitar music. Try to play in all keys. Find a good teacher if you can. If you can't, there is the internet, to which we shall always remain grateful. There are too many unbelievable guitar players on the planet, don't let that depress you!
What has been your biggest learning so far ?
I used to want to make music by myself, without other people's diluting influence. The limitations of what a single person can accomplish and how lucky I am to be in a band of talented composers, who share the task of making a song has been my biggest learning and blessing.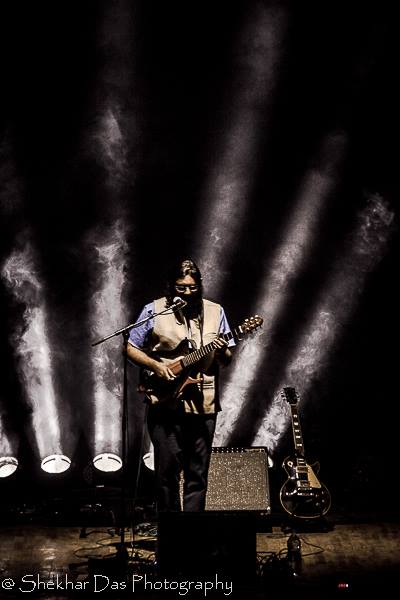 Do you remember where you got featured first ? What was it like ?
Hah the story is sad but funny. I played at a funeral with my music teacher! Without realizing what I had gotten into. I grabbed a guitar and went along with my music teacher. People dressed in white greeted us and for the next hour, I was stuck playing D Major behind Bhajans reflecting upon the ephemeral nature of life for a weeping audience.
What is it like working with the Indian Ocean band ?
I love all the guys in the band and they are the smartest, funniest and wisest people I have met. We fool around all the time. It feels real nice. The sinking feeling in the pit of the stomach that most of my friends get on Sunday evenings as they contemplate another week of going through the motions at their jobs.. Well, I don't have that feeling ever.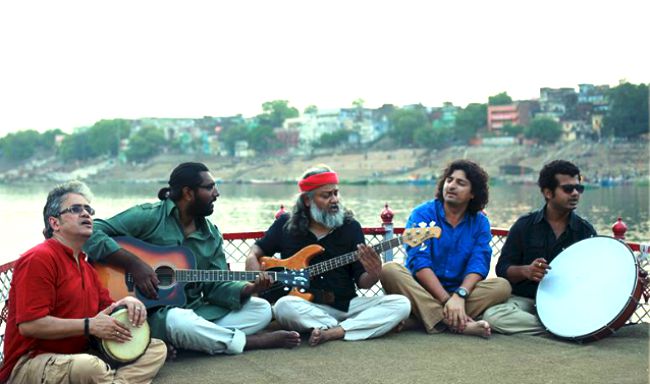 Picture Credit : Facebook/Masaan
What was it like with the US tour, the Indian Ocean recently did ?
Oh man. Best. Trip. Ever. Beautiful venues, phenomenal sound systems. Fantastic, appreciative audience. Mad variety of food, humongous portion sizes. Such a beautiful country, so much to do. So much to see.
Where are your upcoming concerts ?
Everywhere! We post everything on our Facebook page.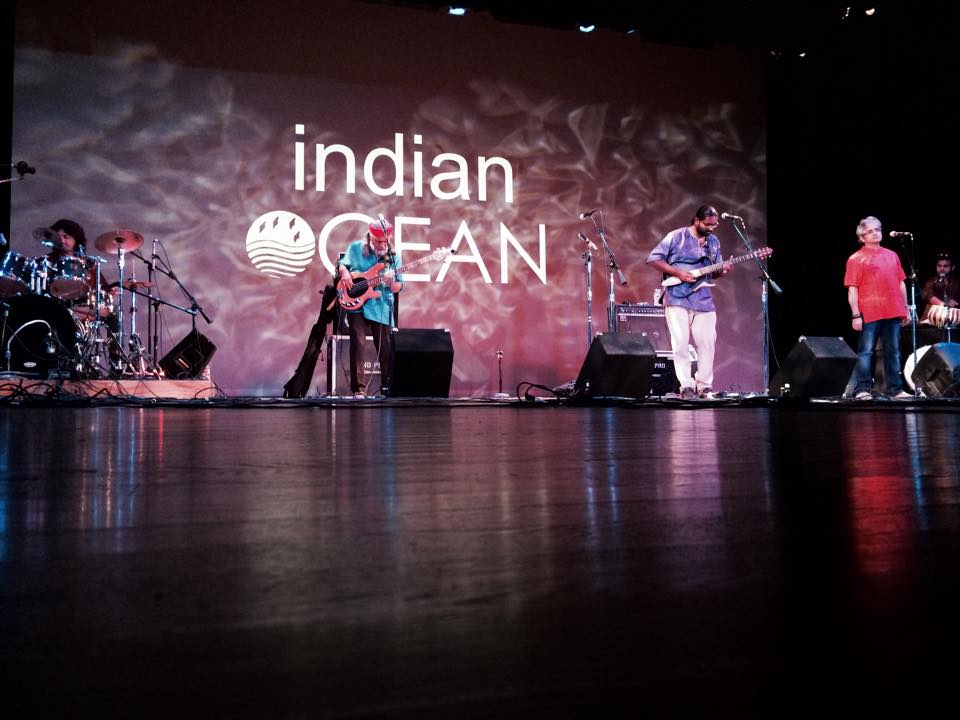 Picture Credit : Akhil Bharadwaj
Who has been your biggest inspiration and why ?
Aah. This is the question where you have to say 'My mom.'
So there you go: Mom!
To have people connect with you, let us know your social networking sites – 
Website : indianoceanmusic.com
Facebook : Facebook/Indian Ocean
Twitter : @indianoceanband