He is an engineer, writer, director, lyricist and a music director. He is multi-talented. His movie RangiTaranga has run into packed cinema halls. Audiences have loved it to bits. I have personally watched the movie and I just loved it ! He made a switch from being an engineer to a filmmaker. I got an opportunity to talk to him and this is what he has to say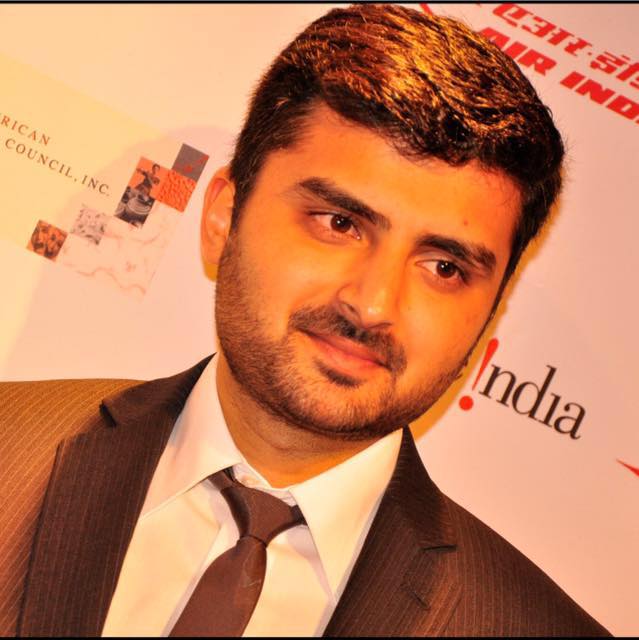 Tell us a bit about your journey in the world of cinema. How did it all start ?
I initially never thought that I would want to take up direction. My interest was in Music direction. I was about 7-8 years old when I started playing casio. I was always interested in music. When I came to Engineering, I started writing stories just for my satisfaction. It was so much fun and I used to thoroughly enjoy the experience. However, with time, this looked really interesting to me and I thought why not make it more authentic. I wrote a story and went to my father, Mr.Sudhakar Bhandari with the story so that he can direct it. He went through it and said that I should now start thinking about direction since I had envisioned the story. So,in 2000, I started learning all about direction and it has been so challenging.
How did you come up with a story like RangiTaranga ?
I had about 3 to 4 scripts and had thought about many one-liners that would come handy in any of the movies. The initial problems that I faced was that, budget was a constraint and there were newcomers in my movie. In order to go for a low budget movie, I felt that thriller would be a good bet. I have had many experiences in my childhood where I have seen "Bhoota Kola" in my native. Those experiences helped me pen down a script like RangiTaranga.
You scored for RangiTaranga's soundtrack and wrote the lyrics for most of the songs as well. How did you manage all of it ?
I have always been particular as to how the movie has to shape up. I have been physically present during editing, sound recording and in various other zones that come into filmmaking. For me, it was all about how it would eventually turn out on screen. I must say that I had a very good team. They were absolutely cooperative. I always welcome suggestions. In the end, call was always based upon what would be good for the movie.
What are the biggest challenges that you have faced ?
There have been many challenges. First and foremost was staying away from family. While they were in US, I was here in India for the movie shooting. The shooting and pre production took more than two years. We used to shoot in forest areas and it used to be rough terrain. It was physically tiring too as there have been multiple days when we have had to shoot for almost 20 hours in a day. Releasing the movie was also a challenge as people had to be convinced about the storyline. Strong marketing and sustaining the interest in the movie post its release was also a big thing.
What advise would you like to give to upcoming directors ?
If you are not a risk taker, I believe it can get difficult. There are a lot of hurdles and its not as rosy as it looks like. It is a lot of hard work. Always understand the limitations and what you are capable of. Know your audience. Do the right film for the right kind of audience.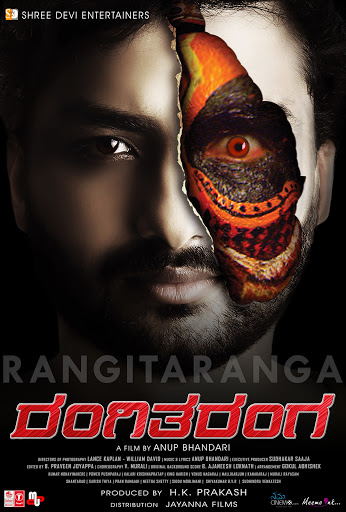 What has been your biggest learning so far ?
After getting into direction, I have realized that I know very little. I have learnt a lot about the business side of film making. There is so much potential in this industry and there is lots to explore. Everyday, there is so much learning.
Would you like to share some memorable moments that happened during the filming of the movie ?
There have been many instances during the making of the film where we were challenged to push our limits. Everybody used to help one another. The entire unit was so supportive of each other. Even if we had to shift things, we used to never wait for someone to come and do it. We would just start doing it ourselves. Nirup,my brother, was part of the scripting process. He would tell me what could be done better and what was good.
When the movie shooting started, he was a director's actor. The entire cast was just amazing and that is so important for a film's success.
RangiTaranga became the first Kannada film to make it to the weekend box office list of The New York Times. How does that feel ?
It was a Thursday or Friday and I was on my way to U.S. I was actually in transit and then the producer tells me the numbers the movie has managed to do at the box office. I was totally shocked. I had never expected it to do so well. By the weekend, the movie had earned 1.5 crores! There were 17 houseful shows. We saw huge queues for tickets and it felt as if I was in Bengaluru or Mysore. The theater owner was absolutely thrilled. It just feels great !
What are your upcoming projects ?
Three scripts are there currently. We are still in the process of choosing one out of those. Post Rangitaranga, there are a lot of expectations. So, things are still being worked out.
Who has been your biggest inspiration and why ?
One person who comes to my mind as soon as I think of inspiration is my father. He is so dedicated and hard working. If I can be half as good as him, I would be really happy about it. As a filmmaker, I try to imbibe the best from everybody. I always try and see how differently other filmmakers have treated their movies. If they have come up with something out of the box, that is inspirational to me. I always try and see where I can improvise.
To have people connect with you, let us know your social networking sites –
Website : http://www.rangitaranga.com/
Facebook : Anup Bhandari
Twitter : @anupsbhandari