Kolad is a village in Maharashtra's Raigad district, around 117 km from Mumbai on National Highway 17 (Mumbai-Goa highway). It lies on the banks of River Kundalika in the Tamhini Ghats, which are known for their lush greenery and serene views. The roads are quite smooth until you reach Vile village, and you will even find tiny waterfalls on the way. As you go ahead from Vile, the road will get narrower until only one vehicle would be able to pass at a time, but this shouldn't be a major issue, since it's hardly any distance from there; (it'll take 15-20 mins to reach the starting point due to the poor condition of the road.
The best time to visit here is between June and March, when the river is at its fullest due to the rains. Bringing along a driver is ideal, since at the end of the rafting exercise, you are around 12 km downstream of where you started from. Otherwise, from the finish point you will have to take a rickshaw to get back to your car, and they charge heavily for that. :/ So, I recommend that you to hire a driver, while you can sit back and relax.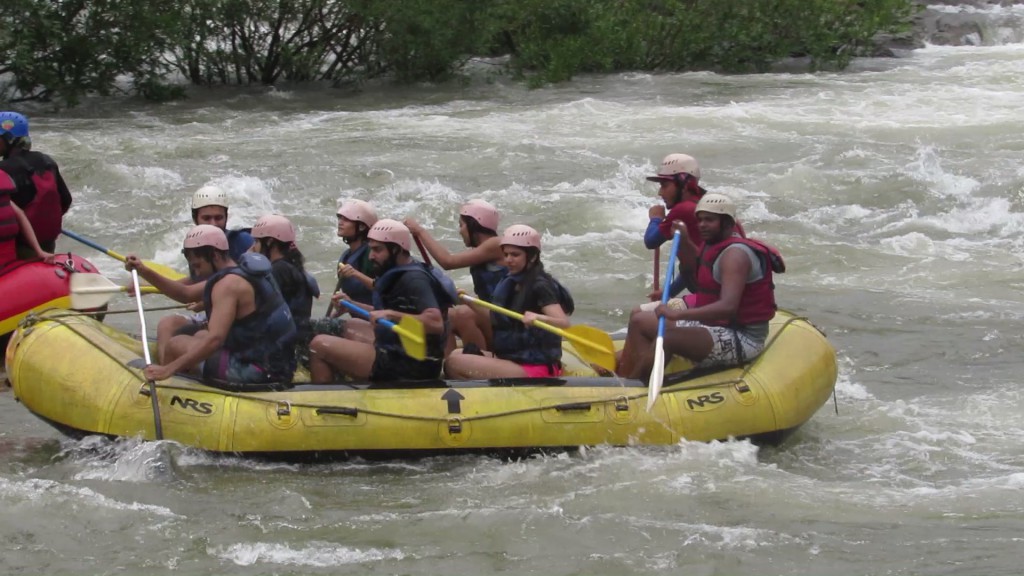 In any case, once you reach the starting point, you will be divided into groups of 9-11 people. Each group will be provided with a guide who will teach you how to sit, where to sit, how to hold the paddle, what to do when you're drowning, ;D and other stuff. Listen to your guide carefully and follow whatever tips he's giving (safety's first!). You will be given a life jacket and a helmet which you can't take off the whole time you're on the water.
After the lecture, you'll be asked to help carry your raft to the river side and push it half into the water; it is very heavy. Anyway, your group will take your positions on the raft, and then yee-haw, the fun begins.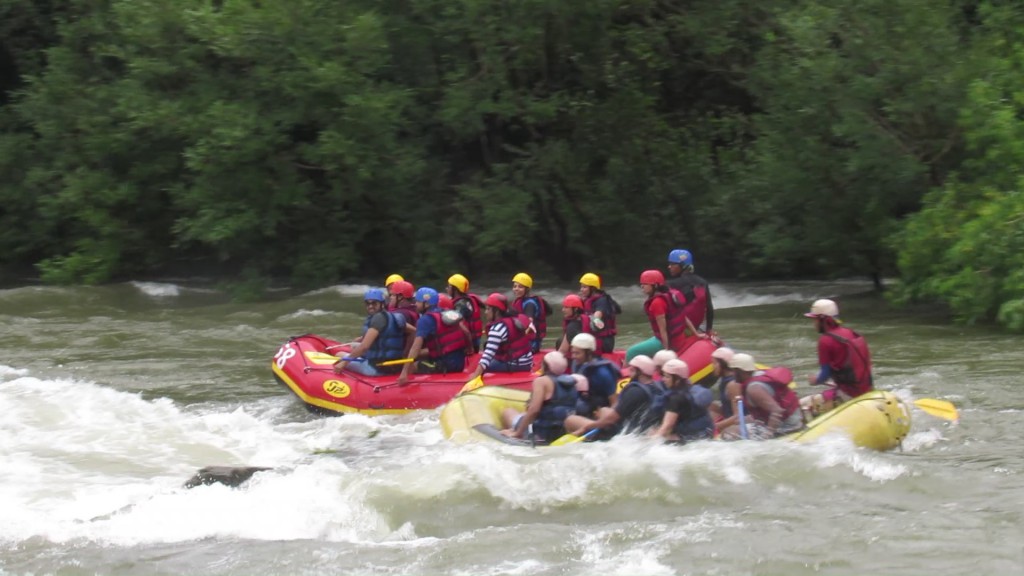 The rapids are of grade 2 (on a scale of 1 to 5), so don't worry, it's not risky even if you don't know how to swim. You'll be on the river for around 2 hours, covering approximately 12 km in that time. In the last half hour or so, the water is quite calm, and you're free to dive right into the water and swim. 😀
Once you reach the finish point, you'll be asked to carry your raft again up on to the beach. 😛 Once you've left the rafts behind, you are greeted to the sight (and smell) of stalls serving you tea, coffee, corns and vada pav; yumm, just what you need after a two-hour river ride.  Don't forget to carry an extra pair of clothes, a towel and an umbrella. Avoid wearing slippers, sports shoes, and any kind of heels; floaters are generally the best option.
Author Info :
Esha Bharganwar from Indore wrote this article for Travelrope. She loves traveling and enjoys Photography too.