Born in the streets of Bengaluru and rescued by her amazing parents, Rochelle and John.. Presenting to you the amazing and incredible story of Kala Kutta who has travelled to 25 countries so far and counting.. Needless to say, Kala is super brave!
This is an incredible story of compassion.. It is heartwarming to know how Rochelle and John overcame hurdles to give a forever home to Kala.. Read on to know more..
Many of us have heard about Kala's story. But for those who are reading this for the first time, can you let us know how did you and Kala meet?
Kala used to live outside my office, when I was working in Bangalore.  My colleague and I used to go for a walk after dinner and we met this beautiful thin black dog, with big brown eyes.  That was Kala.
What are some of the challenges that you faced when you decided to do something for Kala?
Kala had puppies when we first adopted her, she contracted parvovirus as she had not been vaccinated as a street dog and we also had to help her adapt to living in an apartment. It was tough, but there is no price on saving a life.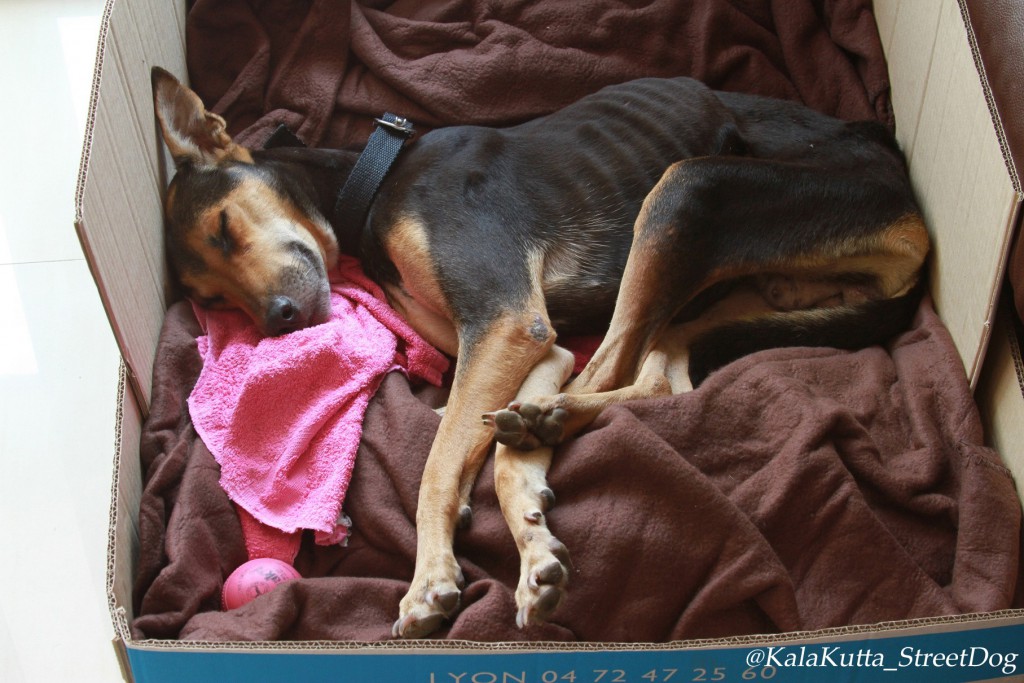 Can you tell our readers how Kala is? Is she a naughty or a quiet dog? What do you really love about her?
Kala has always been a very calm dog.  She is incredibly smart, adaptable and loving.  She is also very fit.  In August she summited the highest mountain in Andorra!  I couldn't imagine a more suitable dog for us.
What measures do you take to ensure Kala is comfortable on all her travels?
Before and after long car trips, we take Kala for a walk.  We include short breaks every couple of hours to give her a chance to go to the toilet.  We take food and water for her during the journey and give her a toy for the backseat.  In hot weather, we have a shade for the window so that she is not in the direct sun.
There have been many instances where dogs are abandoned because the owners have to move to a different place or a country altogether. What advice or guidance would you provide to those who are looking for some direction on this?
It is possible to take your dog with you to almost all countries and places.  You just need to plan ahead of time.  It is not as difficult as you think.  If you find it daunting you can speak to a pet relocation firm.  Alternatively we planned everything using the internet.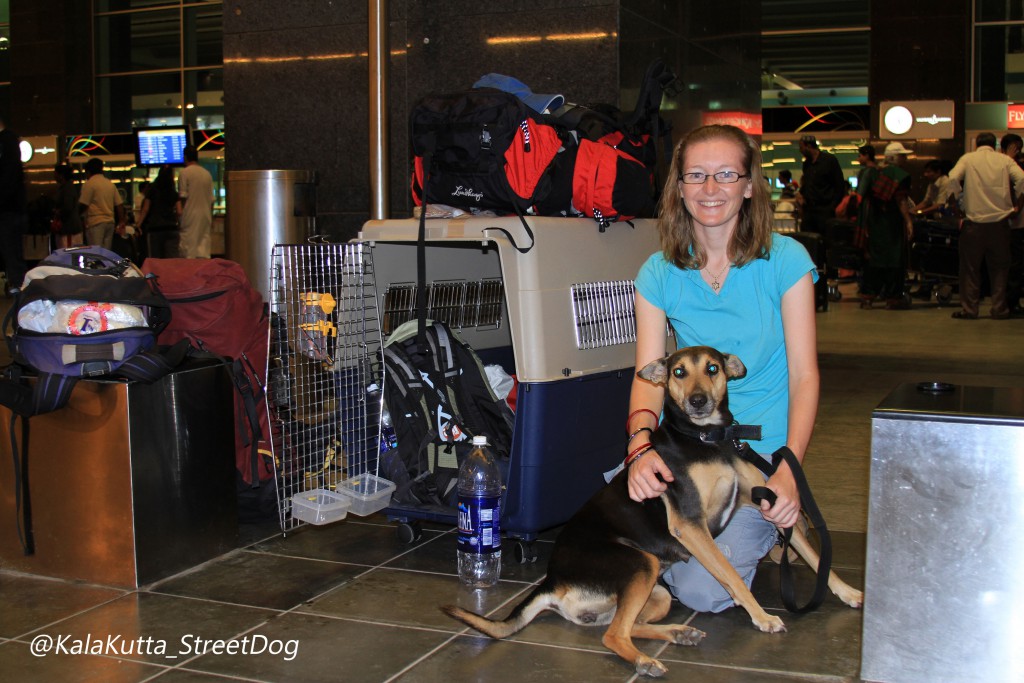 You have recently authored a book, Kala: The Indian Street Dog who Travelled the World. What was the motivation behind this book?
Ever since we adopted Kala we wanted to help other street dogs.  We are donating all of the proceeds from the book to pet rescue.  We also wanted to change people's minds about street dogs.  I hope that in reading Kala's story, we are able to show how amazing the street dogs are and to inspire people to take their dog with them when they move.
The proceeds from your book will go towards pet rescue. Can you tell us a little bit more on this amazing initiative? Why did you choose to do this?
There are so many street dogs that need help and rescue shelters are always short of funds.  We hope that the money we raise helps more dogs find their forever homes.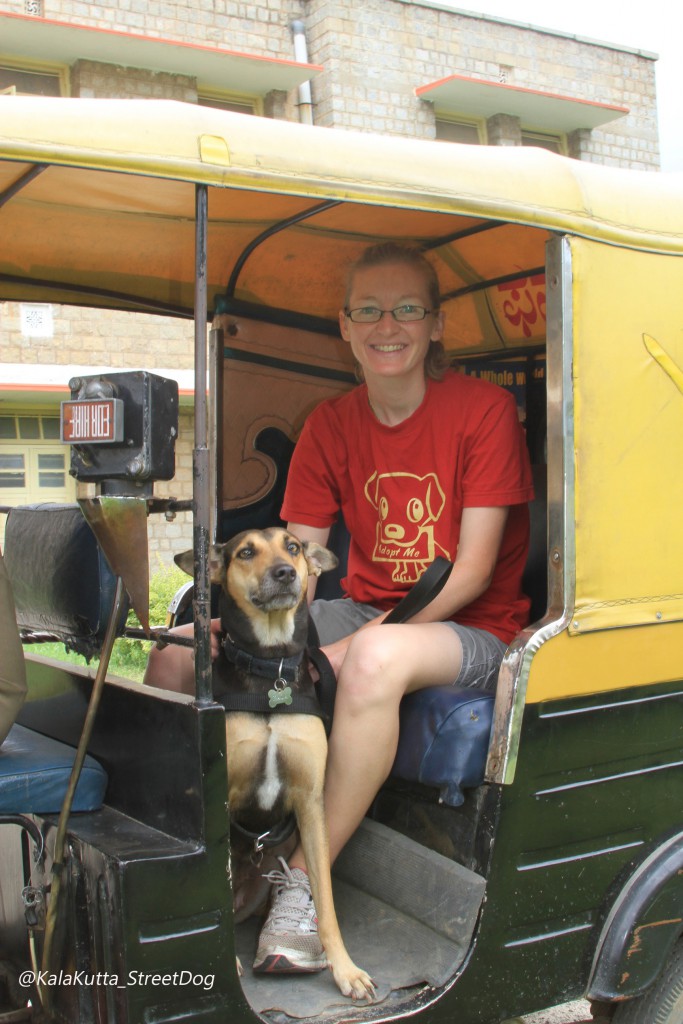 Kala in a Rickshaw at Bengaluru
Do you see any improvement over the years with respect to animal adoption instead of buying one?
Sadly, I think the change is slow.  Many people still see purebred dogs as a status symbol and don't really understand what dog suits their lifestyle.  They also don't realise the poor conditions that many purebreds are bred in.  I think the media plays a big role.  As news coverage focuses on animal welfare and shows celebrities adopting dogs, attitudes will start to change more quickly.
What has been your biggest learning so far ?
If you believe something is possible, it usually is.  People often convince themselves that something won't work, even before they try.
Who has been your biggest inspiration and why ?
Kala.  Every time I look at her, I remember that anything is possible.  She is the most amazing dog.  She has climbed mountains, crossed suspension bridges, hiked over a glacier, ridden in cars, planes, trains, boats and even cable cars.  She shows every day that your background does not have to determine your future.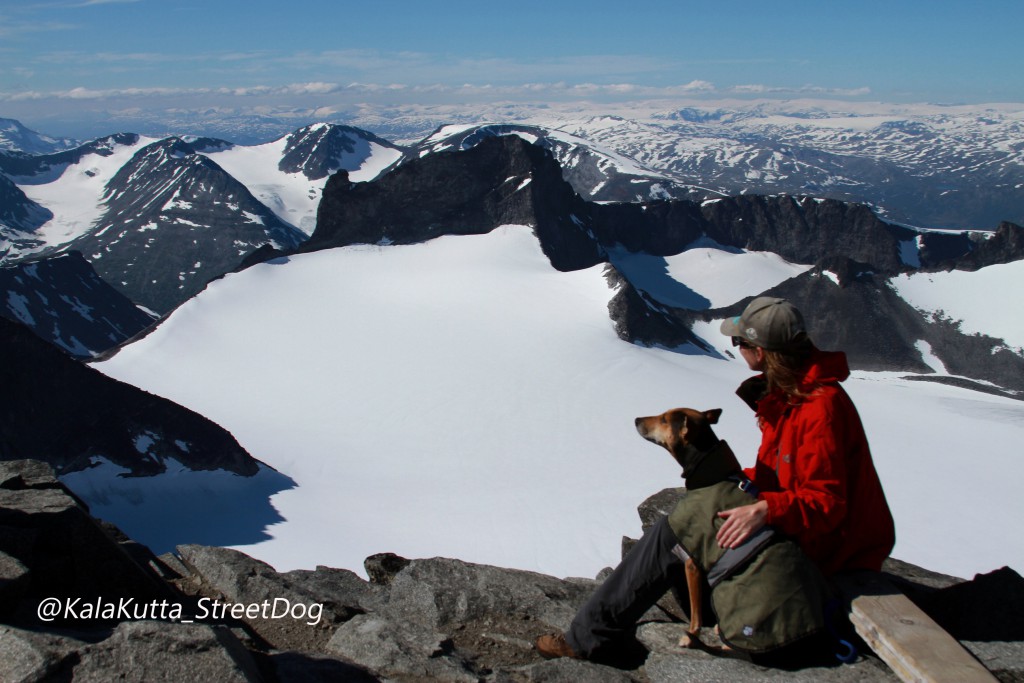 What is that one message that you would like to tell everyone out there?
Please consider adopting an Indie.  They are the most amazing dogs.  We could not have found a more suitable companion than Kala.  She is smart, adaptable, beautiful and very loving.
To know more about Kala's journey, here is a link to the book that Rochelle has authored. All the proceeds will go towards Pet Rescue.
Follow Kala's adventures on her Facebook page:
https://www.facebook.com/KalaKuttaStreetDog/
She also has an Instagram Account. Follow her here: