This has been one of the most fun conversations ever !! I actually ended up feeling as though as I was talking to a long lost friend. Such a charmer she is !!

She is super talented and she is someone who makes my travel from home to workplace a better thing [Bengaluru traffic, you see].. I spoke to her and this is what she had to say

How did you get into being an RJ. What was the trigger behind that ?
Before I became an RJ, I was flying with an airline and I had taken a 6 month sabbatical at that time. People used to like my announcements and would always compliment me for it . I had to report back in another 5 days post the sabbatical. One day, I was just googling radio stations to know more about it and that prompted me to go the nearest radio station near my house to see if I can end up doing an ad or two. I went there and spoke to them. I was asked if I had heard radio or had any experience. To his surprise, I said no to all of that. He gave me a number to attend a workshop. I went ahead with that as well. I was then asked to go and audition for a role of an RJ at Chennai. I thought, why not and went ahead with it. I had to undergo some voice tests and few other things. To my surprise, they really like it and I ended up being an RJ !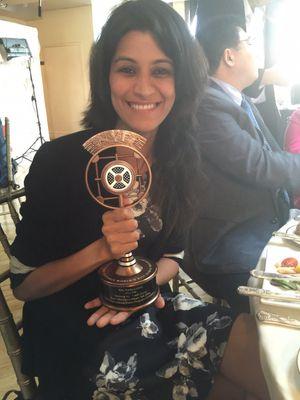 What is the biggest challenge for an RJ ?
I have to ration the amount of cold things that I can have. Our throat is over-utilized. We are more susceptible to catching a bad throat.
What are the biggest challenges that you have faced when you chose to be an RJ?
I am not a morning person and I had to be one. I had to teach myself to be happy and upbeat and I had to pass my energy to people. This has to be done day in and day out. It is very important for an RJ to spread cheer among people.
What has been your biggest learning so far ?
I have never sat and thought about it. I am sure I have learnt so much ! But I am pretty sure that I have learnt a lot.
Who has been your biggest inspiration and why ?
I am very inspired by sports personalities and people from defence.They are such spectacular people. I always end up thinking "How can I ever be like that !"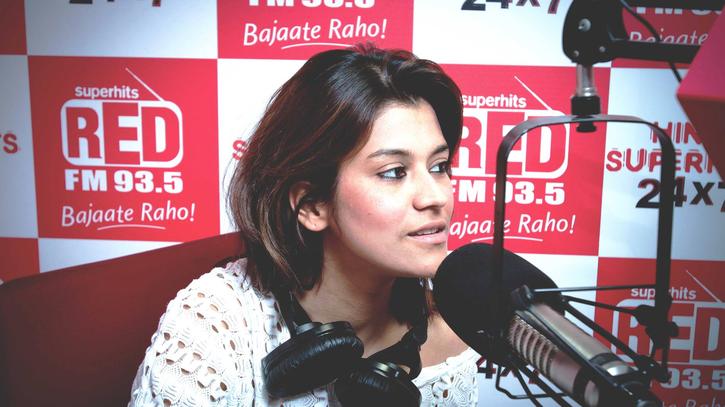 Who has been the most fun celebrity that you have spoken to ?
I have a blast talking to Venkatesh Prasad , Sudha Murthy, Robin Uthappa and Pankaj Advani. There was also this person who disposes unclaimed dead bodies. He was such an amazing and an interesting person.
What are the fun aspects of being an RJ ?
Being an RJ, I always end up thinking how people look like as I always listen to their voice.I like that curiosity. I also get to listen to music all the time !
You have bagged the bronze award in the prestigious New York festivals: Radio Programming and Promotion awards. How did that feel ?
It was very weird. I started believing in the fact that I might end up bagging it. I knew I'll make it through to the nominations. I knew it was big but didn't know there were 32 countries involved. When the nomination came through, I was really happy. When the award came my way, I really felt I did something for our country. It was more of putting Indian Radio out there on World Map.So, it was really special.