She's one person who has truly inspired me in more ways than one.. She started "Speak for Sasha" and she has always been in forefront when it comes to Freagles of India.. She understands and communicates with our furry friends like no one else !!! Time to meet Chinthana Gopinath..
You understand dogs and what they intend to communicate like no one else. How did it all begin?
I'm going to avoid the cliched answer of "I have grown up around dogs and love them so much" and give you a more practical response. Dogs are a different species from human beings. They have a wonderful way of communicating with each other and mostly use a large part of that language to communicate with us. As my work around rescued dogs deepened, i knew that i wanted to understand what they were communicating in order to help them better. I also did not want to get bitten, which would have happened a lot if i didn't understand what the dogs were saying. So I read up a lot on canine behaviour, speak to experts in the field and have equipped myself with the knowledge to understand them.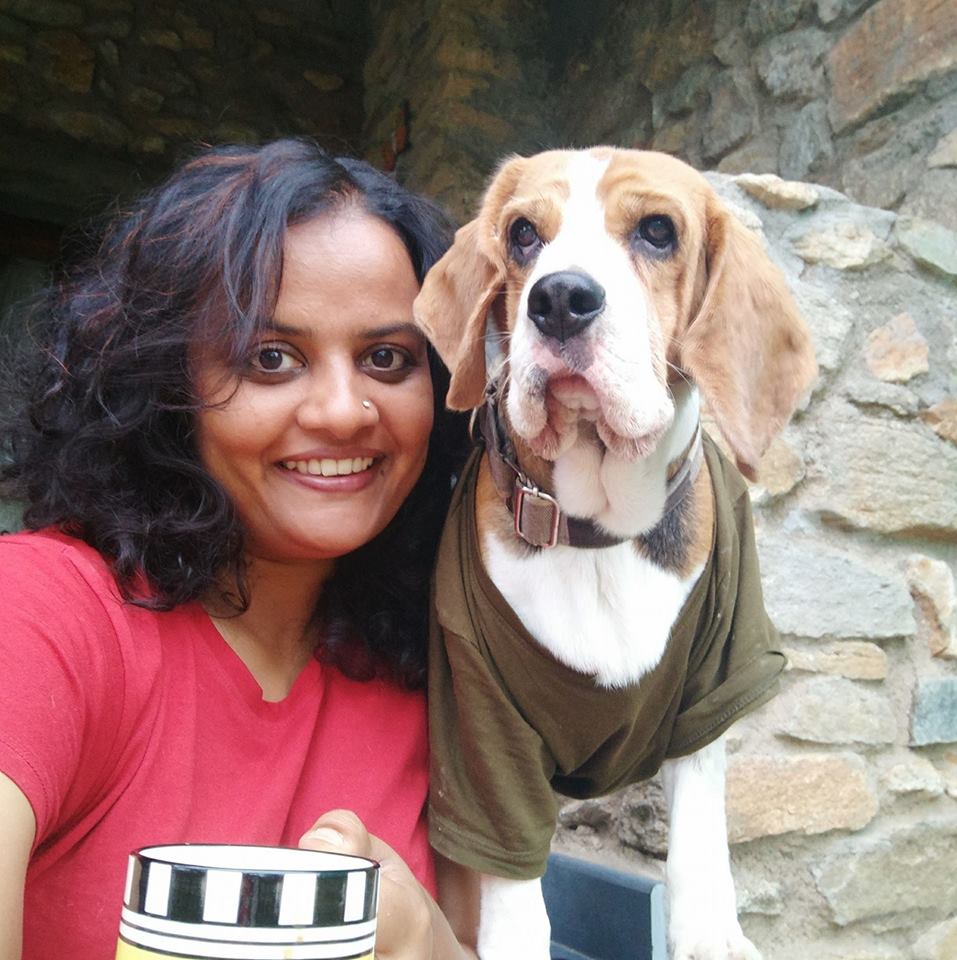 I first got to know about your amazing work through "Speak for Sasha". It is a movement in itself! Can you tell us about Sasha and how you felt the need for "Speak for Sasha" ?
102 beagles were released by a testing laboratory to CUPA Bangalore, back in 2013. Pictures of the dogs made their appearance on social media. I had a beagle at home, Calvin. So the pictures really hit hard. I started campaigning for their adoption on social media in whatever limited capacity I had at the time. We were always a one-dog-family, so we were not looking to adopt. There were two beagles who had been adopted but had been returned because the families were not equipped to deal with the special requirements of these dogs as they transition from living in cages to living in homes. I went equipped with a camera, with the intention of taking photos of these dogs to help them get adopted. They were terrified little dogs, that were scuttling about, staying close to the ground. I sat on the ground, still, waiting for them to get used to my presence. The female beagle came crouching towards me, licked my toes and ran. She did this a few times and then slowly tried to climb on to my lap. As I felt her heart beating against my foot, I knew that this little girl was mine. I adopted her the next day and life as I knew it was over. Her identity thus far was #8699640, a number tattooed inside her ear, she was used for Drug Toxicity tests for the four years that she had lived in the laboratory. We named her Sasha. We watched her learn to overcome her fears everyday, learn to go on walks, ask to be pet, learn to play. A few months later, her ball rolled under the couch. She tried to reach it and she couldn't. She got down into a play bow and her tail wagging furiously, she tried to bark to get my attention to help, the way she had seen Calvin do. Her mouth was opening and shutting but there was not sound. That's when I got to know of another horrifying practice common in laboratories – debarking. Dogs' vocal chords are cut off to prevent them from barking or screaming in pain. There was anger, sadness, helplessness and a million other emotions that washed over me to think of what this loving little child had been through. From this, came the page Speak for Sasha. To speak up about animal testing, to share Sasha's journey through life in freedom.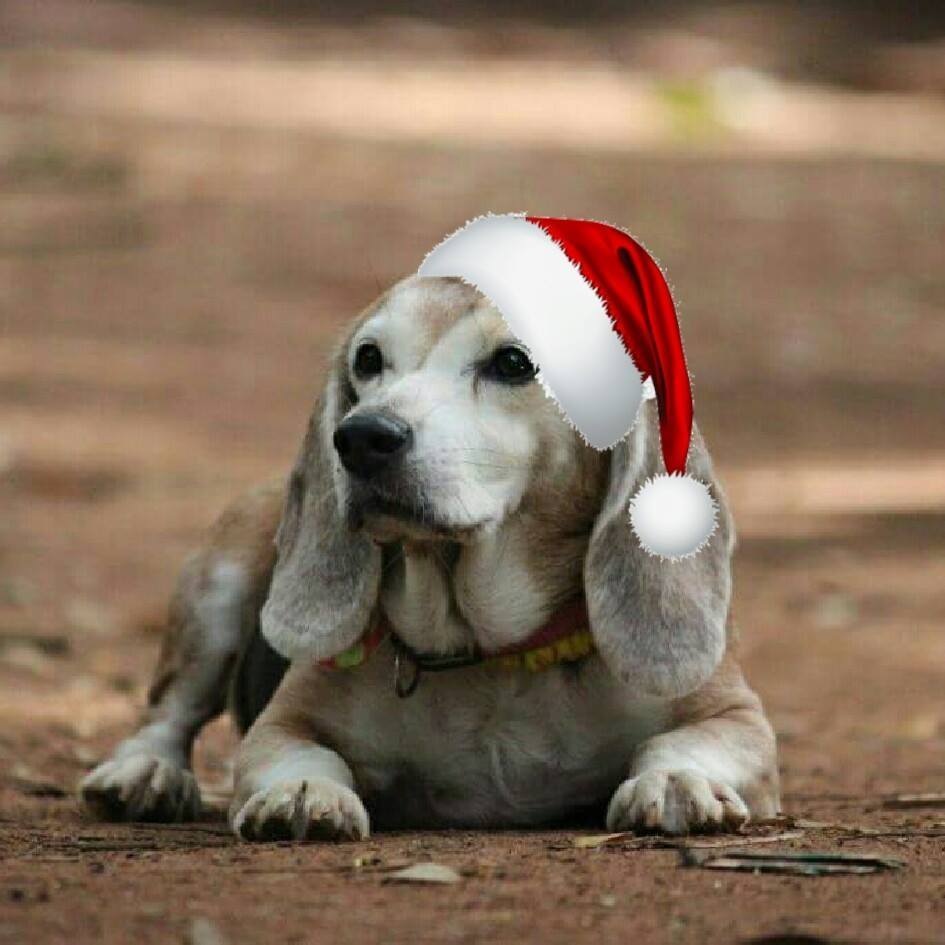 There is some awareness now regarding animal tested products but we still have a long way to go. This bring me to ask you about "Freagles of India". How difficult has the journey been?
Freagles of India came to be very organically and naturally. In 2016, the same laboratory that Sasha was released from, released 242 beagles out into freedom as they were shutting down their animal testing division. CUPA asked me to head the project due to my experience with having raised a lab- released beagle and experience with rehoming rescue dogs. It was an opportunity I couldn't say no to. During this year, some truly dedicated and committed folks came to be a part of the core team managing the project. We put systems in place, learning from every single adoption. We had to plan the release of the dogs into our care in small batches, work with a private boarding facility to house them, do vet checks to ensure they were in good health, work with them to teach them a little about trusting humans. We set up a system in place to manage the thousands of applications that came in to adopt these dogs. Post adoption counselling remains an integral part of the process to ensure successful adoptions. As we stepped into 2017, there were more beagles being released from laboratories in Pune, Gujarat and Hyderabad. We realised the need to set up a not-for-profit trust with the primary focus of rehabilitating and rehoming these beagles. And thus, Freagles of India was born. We are a classic example of "team work makes the dream work".
It is important for me to mention here that these beagles are used for testing of pharmaceutical drugs and pesticides, not for cosmetics, household products etc. Testing on beagles is legal and mandatory by law for the drugs to be passed for human trials. India is the only country in the world where the release of these beagles for rehabilitation once the testing is done, is mandatory. In any other country in the world, these beagles are simply euthanised.
What are the biggest challenges that you have faced?
The biggest challenge we face is that, despite putting systems in place to find the right families for our dogs, we are unable to figure out the human variable. Families who adopt and lose commitment, families who adopt and don't care for them as per our set standards. We take full responsibility for these dogs for all of their natural lives, which means that they come back to us if ever they need to be rehomed.
One of the saddest things I have experienced is the loss of a dog. You come across so many dogs and many have such sad stories. How do you cope with all this?
It is very hard when we lose one of our rescues, even after they have been adopted. I never stop myself from feeling the pain. I cry, I allow myself to break down I allow myself to feel the sadness. It is important to let these emotions run their course. It is critical to have a support system of people that understands this.
As for dogs who come with sad stories, there are so many! It is heartbreaking, yes. But this is where I take my cues from the dog. The dog doesn't know to hold on to grudges or to wallow in self pity. The dog knows only to live in the moment, to be grateful for the people who have rescued him/her, they focus on the bowl of food in front of them now rather than the hunger they knew a few days ago. All we need to do is match the dog, step for step and move forward.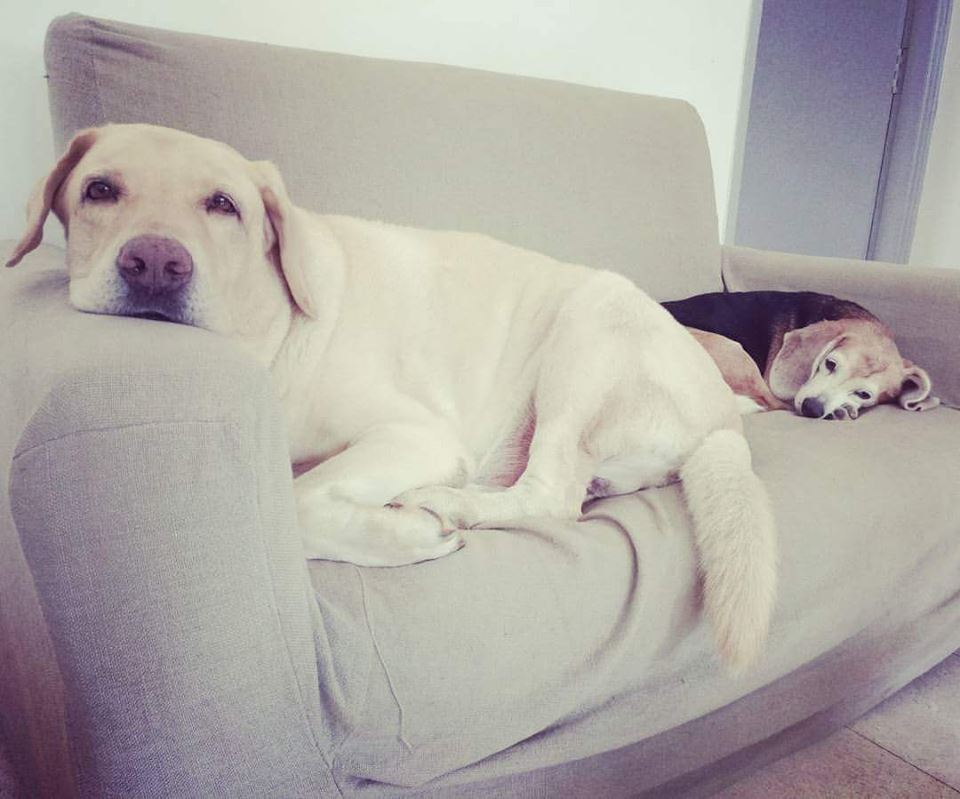 You have a bunch of amazing furries at home! Could you tell us a bit about them? I know they all have an incredible story to tell!
This could take a while! My current pack consists of 7 dogs. I'll talk about them in the order in which they came to be mine. Calvin, a beagle was bought as a pup when I didn't know about the wonderful world of adoptions. He has gracefully accepted all the dogs that came into his life. Sasha, another beagle, is his main girl, I've already spoken about her earlier. Snoopy, a fawn Labrador, came to my life as a part of my dowry. He was adopted by my husband when he was the unwanted baggage in a couple's divorce. Maya is a black Labrador was rescued off the streets by my husband. She was malnourished, underweight, had a uterus infection, was covered in ticks & was lactating. She came to me to be fostered and became our first foster fail, we just couldn't let her go! She is amazing with pups and helped us foster a couple of them. Subbu was surrendered to the Second Chance Adoption Centre which is a huge part of my life. He was barely a month old, a beagle pup, he was purchased off the internet when he was barely 20 something days old. He came to us to be fostered and has remained with us. Nobu, was one of the 242 beagles released into freedom from a testing laboratory in 2016. He was very anxious, scared of people and had a hard time getting adopted. He came to us to be fostered. While he was blossoming at home, he'd go to every adoption camp and hide in far corners. We decided to keep him too. Xena, is a Cane Corso Mastiff who was rescued off a highway with a rope tied around her waist. She was brought into CUPA and had aggression issues. I worked with her and we became a very important part of each others' souls. I was not in a position to adopt her. When someone came to the adoption centre to adopt her, we let her go. Six months after the adoption, when we went to check on her, we were devastated to find her tied up to a pole. She had lost 12 kilos and was a shadow of the dog we knew. We brought her back to the centre and knew that she was ours, we just had to find a way to make it work. And so, three years after knowing each other, Xena finally came home to be our baby girl.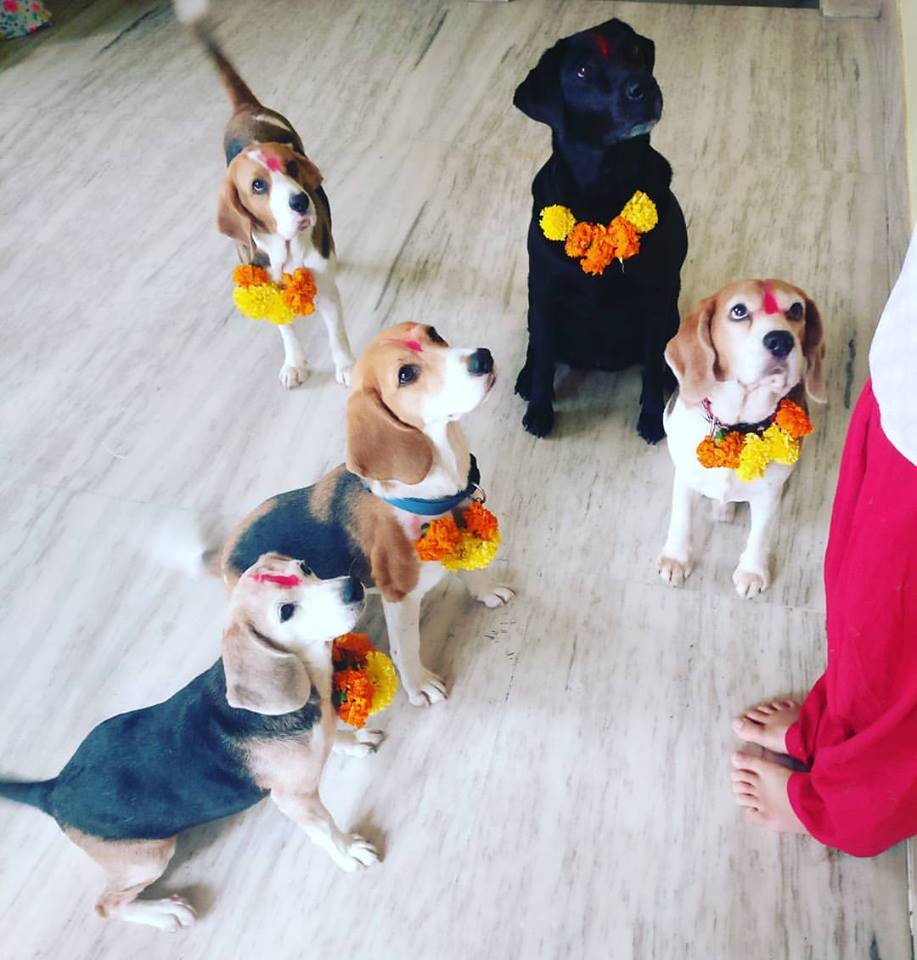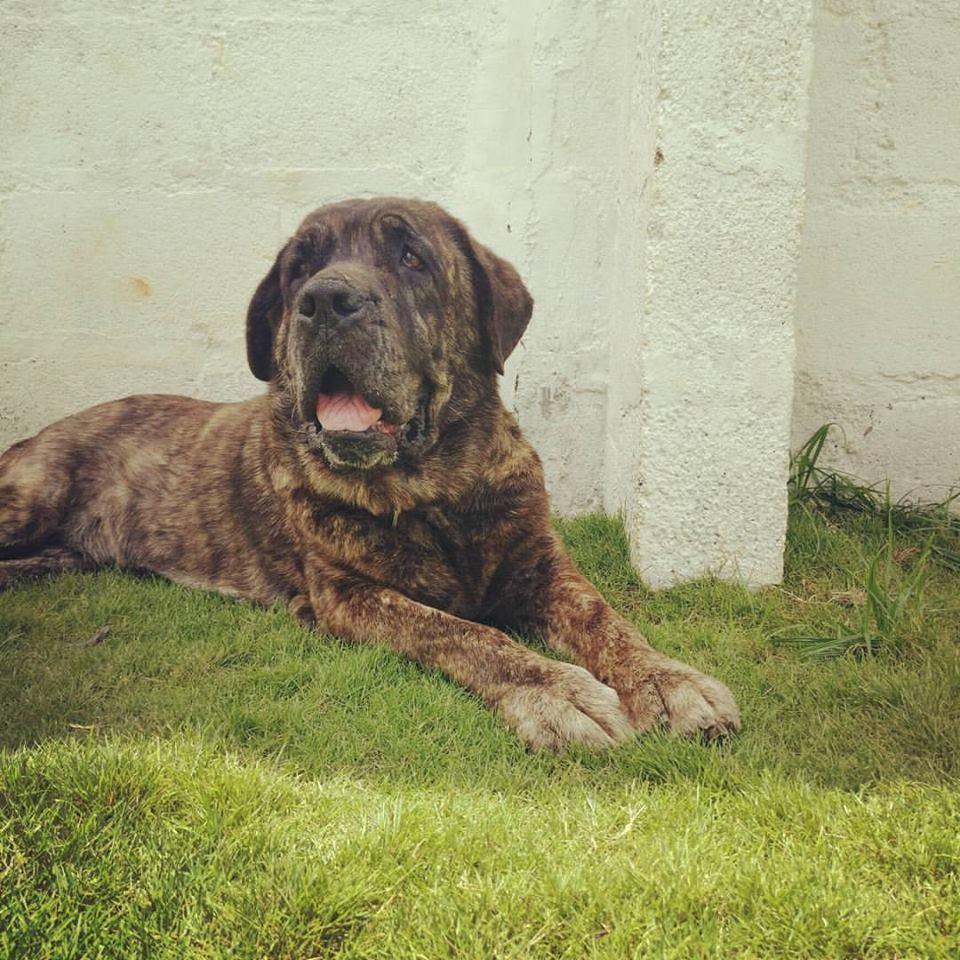 Do you see any improvement over the years with respect to animal adoption instead of buying one?
It's very hard to tell as there is no statistics available to tell us. People who fall within our circle of influence, that is people who are in our circles on social media as well as in real life, are choosing to adopt after being privy to the stories that we have to tell. But the buying, sadly continues.
What has been your biggest learning so far ?
My biggest learning has been that we need to build teams, engage with people, create a community of people who buy into the cause. This is the only way forward because the road is long.
Who has been your biggest inspiration and why ?
My biggest inspiration has been Sasha. She is truly the one who started it all for me.
What is that one message that you would like to tell everyone out there?
When you think of bringing home a dog, stop thinking about what you want the dog to look like. When we fixate on a breed, that is what we do. We are looking for dogs as companion animals, not to herd our flock or retrieve our game, so the breed really doesn't matter. Focus instead on what you want the dog to be like. Do you want the dog to be active and go on hikes with you. Do you want a playful companion for the kids. Do you want a mellow easygoing personality who will hang with you peacefully while you watch TV. It's amazing what happens when we focus on who a dog IS rather than what a dog LOOKS like. There are wonderful dogs and pups in shelters and foster homes in every part of the world who deserve to be in homes. Buying a dog (or a cat) to be a part of the family is just plain wrong, no matter which way you look at it. If you don't buy a husband, child, parent or friend, now is it justified that you buy this part of your family?
Follow Chinthana's amazing work here: