Although I love visiting wildlife places the most, getting to a beach place for me is always so much fun !! You know you can just laze around, hop on to those crazy water rides and of course,play with the waves ! I'm compiling a list of some beaches that I have been to.. I'm also adding to the list, the places where I would love to get to ..
Colva Beach
How I love this beach.. This beach in Goa is not too crowded and you can literally have such a good time here .. White sand and clean water makes it one of the nicest beaches in South of Goa.. There are water sports here too.. Para sailing is really popular here..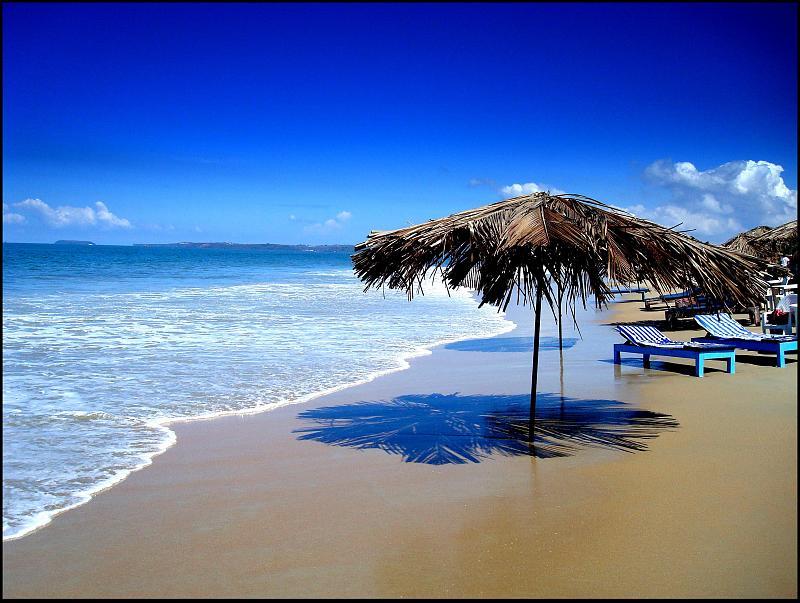 Picture Credits here
Baga Beach
One of the most popular beaches in Goa, this is also very famous for water sports.. This place can however be really crowded.. So you may actually want to avoid it during the holiday season..But if you are going in some off season, then you can give this place a visit ..
Candolim Beach
One of the less crowded beaches in Goa, this is one beach that is so suited for couples.. Candolim Beach is really calm and you can spend a good amount of time just relaxing..
Juhu Beach
I keep travelling to Mumbai every now and then given that some of my family members stay there.. Juhu Beach is a place where you can hang out with friends or family.. Though I wouldn't recommend getting into the water here, I would still suggest going here if you ever get to go to Mumbai.. Try out all the famous Mumbai delicacies here .. Amazing food by the beachside with people who matter to you – a definite yes !
Kovalam Beach
I have heard so much about this beach and I really can't wait to get here some day..Kovalam is actually a small town,close to Thiruvananthapuram.. Although I did pass by Thiruvananthapuram sometime back to get to Kollam, I didn't get a chance to go to Kovalam beach..Planning this for my next trip to Kerala..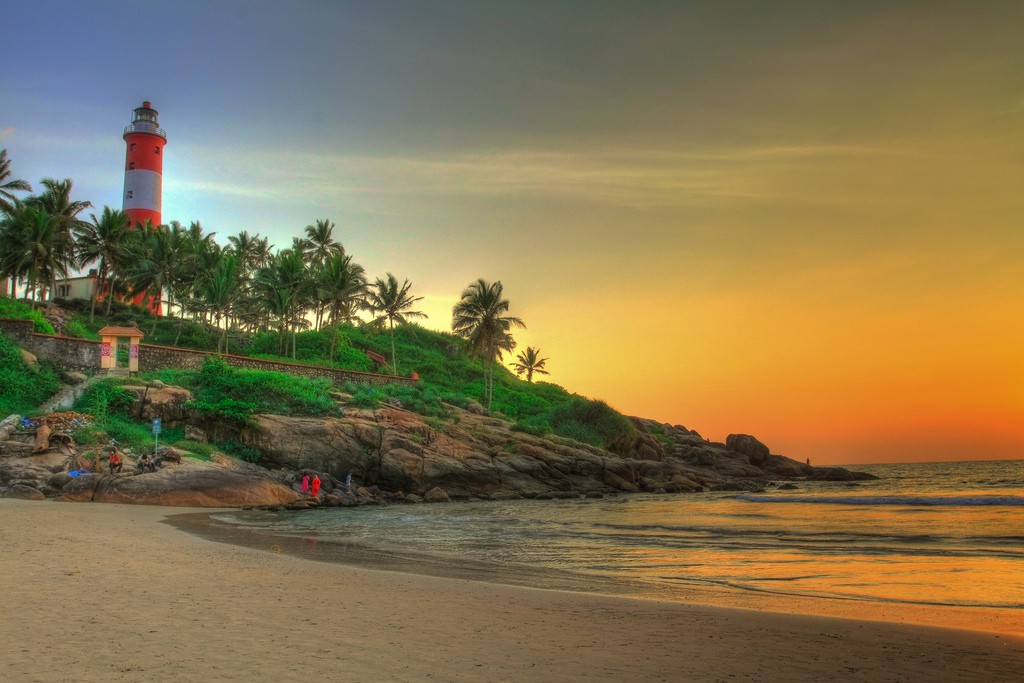 Picture Credits here
Radhanagar Beach
I went to Havelock Island about 3 years back and to this date, it remains one of my top favorite places around the world.. Radhanagar Beach is in Havelock Island,2.5 hours away from Port Blair in Andaman.. Clean water, white sand and flat land for quite a distance makes it just amazing ! You can take a ferry service from Port Blair to get to Radhanagar Beach.. While in Havelock Island, you can try Scuba diving and Snorkelling along with other water sports..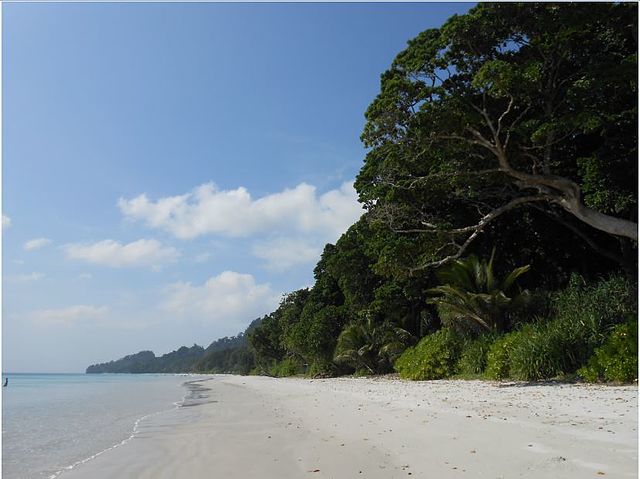 Picture Credits here
Malpe Beach
Malpe beach,Udupi is another beautiful beach.. The water is clean and it is a nice place to visit with your family or friends or just as couples.. You can even get to St.Mary's Island from here.. If you plan to get to St.Mary's Island from here, ensure that you leave a little early.. This beach reminds me of all the fun times of my childhood !
Expedia has also come up with an Interactive guide to let you know some of the beaches in India under different categories. They have included things-to-do that are close by, nearby places to eat as well as room bookings.. Do follow their link here ..
For me personally, beaches are the best when you have like a whole gang of people with you !!

The more the merrier I must say.. Water sports like banana boat ride can only be fun when you're in a big group..That strikes me.. I have already started to think where I need to head to for my next trip .. Probably beach this time as it has been way to long !