Calling all adrenalin junkies. If you are seeking adventure during your holiday's, then look no further with these most popular scenic mountain biking trails and destinations in the French Alps.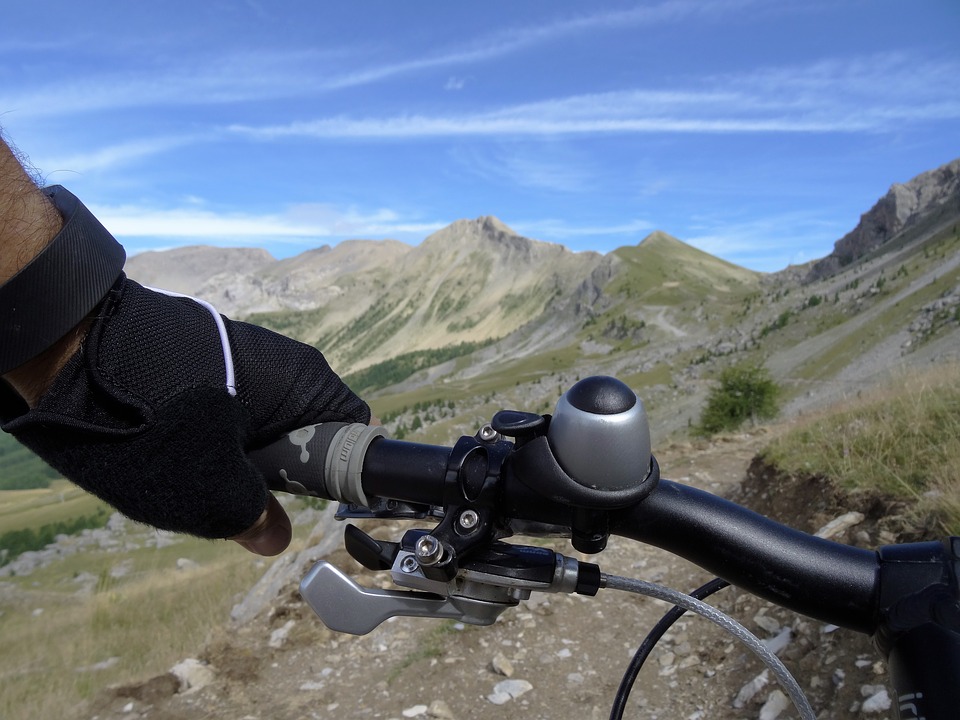 The Alps may be well known for their Ski resorts but with the summer months fast approaching the alpine forests are a great location for amazing mountain bike rides. Take a look at these resorts which have a little something for everyone!
Straight to the tracks in Grand Massif
With Mont Blanc towering in the distance this single-track network will keep you entertained for hours or even days. Boasting numerous mapped out tracks with degrees of difficulty varying from very easy to tough. Whatever your ability you'll definitely have fun! Lifts in Grand Massif will get you straight to your trail so it is easy to get started.
Check before you visit though, adverse weather conditions will cause the lifts to be closed temporarily. You can pick up trail maps at the tourist centres and buy your Grand Massif lift passes. Day passes cost 20 Euros per person.  
Accommodation is readily available in Flaine, Les Carroz,, Morillon and Samoens, the villages that make up Grand Massif. And if you are not bringing your own bike don't worry you'll have ample choice in the hire shops once yu get here.
The Pic Blanc glacier in Alpe d'Huez
If you are serious about your mountain biking, then you will love this resort. The French Cycling federation has certified the location, so you know it's a great quality area to test out your skills. With more than 60 trails to follow split into cross-country, downhill, enduro and rail raids, you are spoiled for choice!
Alpe d'Huez has a great reputation for its sunshine filled days and also its events including the famous 'Megavalanche'. Where riders take part in a marathon race with a mass start at 3330 metres high on a glacier.  Wow! Summer is the best time for activity holidays in the French alps.
If you are looking for great food during your stay you will find lovely traditional family run restaurants offering homely locally sourced ingredients. It may be simple but it's delicious. You will love Alpe d'Huez.
Beginners rule in Le Tour, Chamonix
Known for its beginner ski slopes there are also some very accessible mountain bike trails. If you are just starting out then this is the place to try. The green trail accessed by lift will help you get to grips with your riding before moving on to more difficult tracks.
For intermediates and a little better then there are adequate trails to explore. For the more advanced though you may have to cross the border into Switzerland for a very challenging trail.
A quiet village with a few bars, restaurants and places to stay. Relax in this charming environment after excelling yourself on the routes.
Mountain biking in Les Arcs
The summer is undoubtedly the best season to visit Les Arcs. Rolling mountain and Forest terrain which is pedal accessed is perfect for those who just want to get up and go. However, the exhilarating downhill course (accessed by lift) will really get your adrenalin pumping.
No matter what your preference choose from 20 pre-marked trails with varying difficulty  to make this your best biking holiday yet!
More about mountain biking in the alps
The French alps, with its snow-capped mountains, beautiful views and outstanding paths, is the ideal location for mountain bike riding. As you can see you can choose from resorts with challenging tracks to villages with more modest trails. Whatever your ability and however much time you want to spend on the trails, the French alps has a resort for you.
Author Info: Tim Baker is a blogger and has been regularly contributing to various travel and lifestyle blogs