I was planning for a vacation and checking where I could possibly head this time around with Vimal. So, I started scanning for places and then I come across these beautiful,out of the world looking pictures of Santorini and voila ! I knew it had to be Greece. That is how my planning for this vacation started.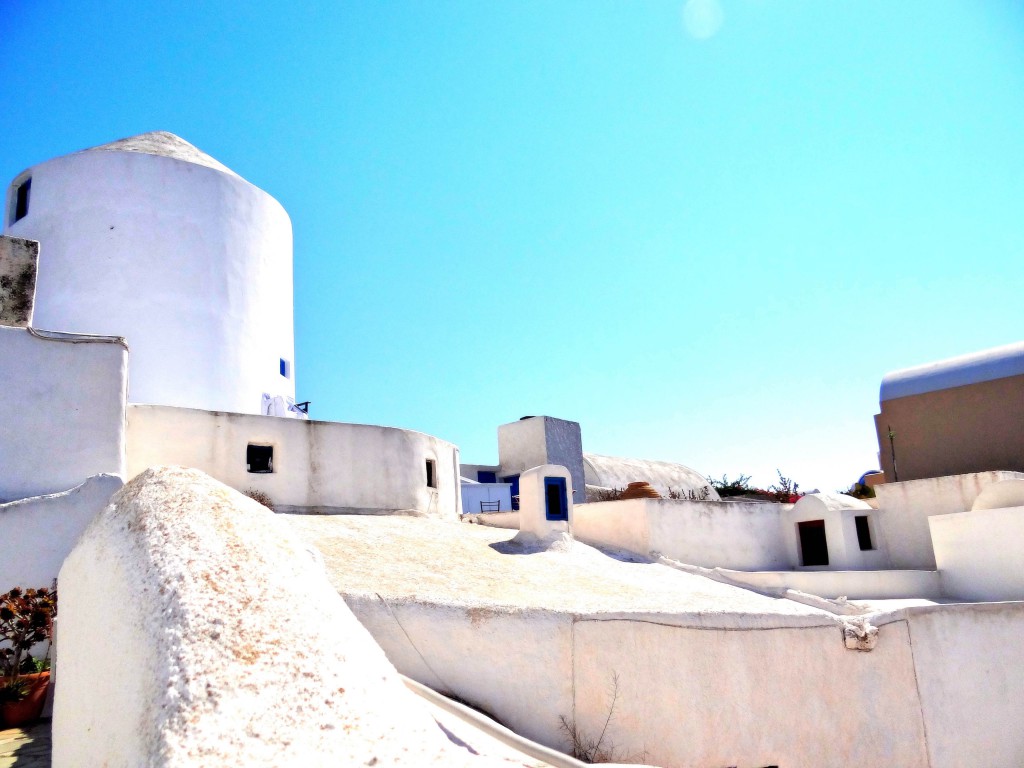 If I were to pick some of my favorite places, Santorini would definitely be in top 5 of my list. At one point of time, Vimal and I just stopped taking pictures because we felt that no picture can do justice to what is present there. Oia has to be my pick in Santorini. It is not just about the blue and white houses, cathedrals, houses and cafes there. It is about the serenity attached to the Caldera. It is about the magnificence of the nature. It is about the kind hearted people I met. The sunset at Oia is the most popular thing at Oia. It is so romantic, I swear ! Even if you're miles away from being a romantic person, this place would most definitely trigger the lovey-dovey side in you !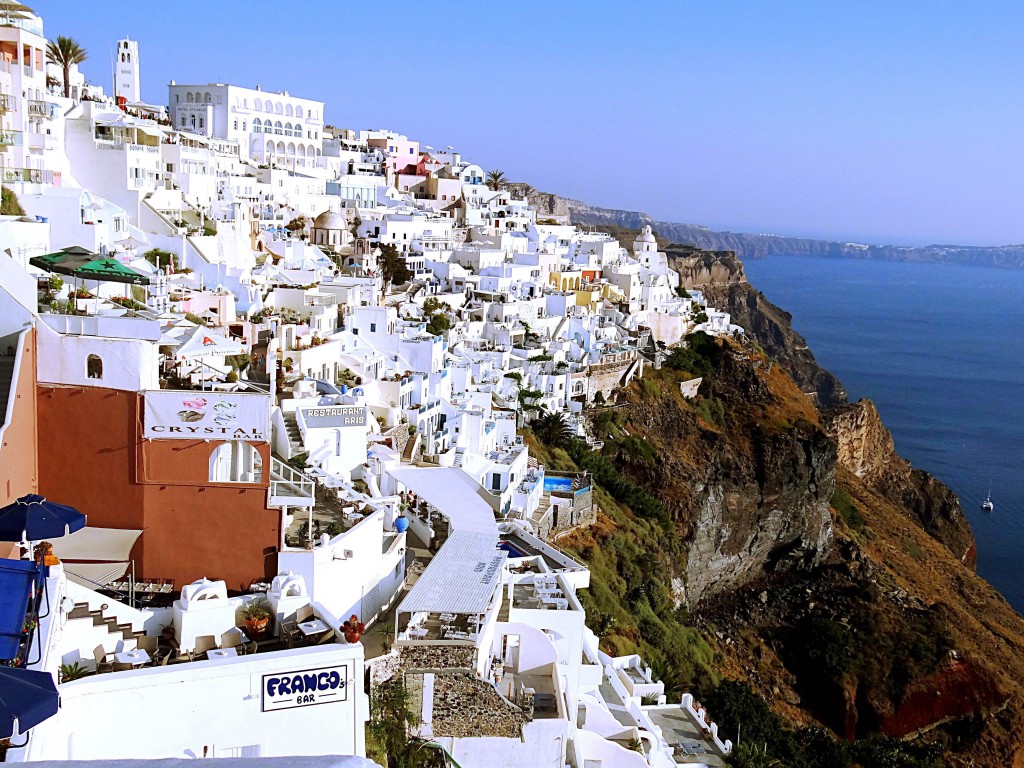 Santorini is an island. You can reach there by ferry or by flight. Oia, Fira, Immerovigli, Firostefani, Kamari are small villages/towns in Santorini island. Each one of these towns/villages are just so mesmerising ! Fira is the main town in Santorini island. This is where you have the main shopping complex, museum, cafes. Almost all the restaurants here are just by the side of Aegean Sea. You get a beautiful view of the Caldera as well.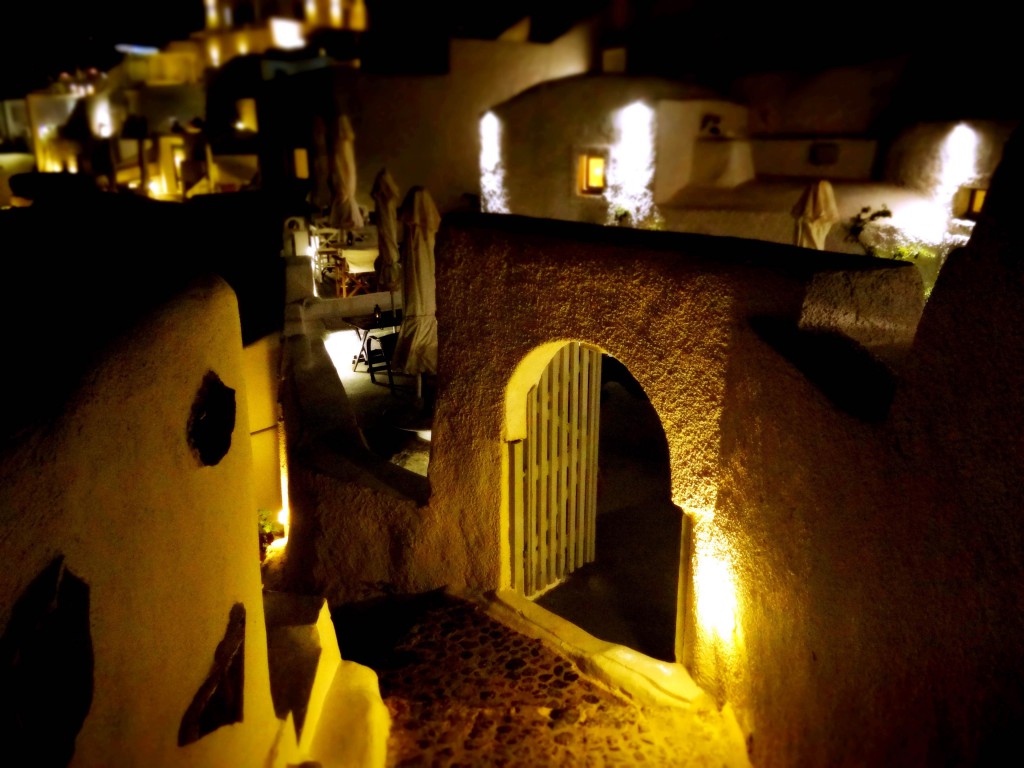 Once in Fira, you must try out their ice creams. They're so yummylicious

I couldn't stop eating their ice creams. Ah ! I still have a craving for them. Fira also has many jewellery stores. So, if you are a jewellery person, the designs wont disappoint you for sure. I felt that Fira was more of a shopping kind of place.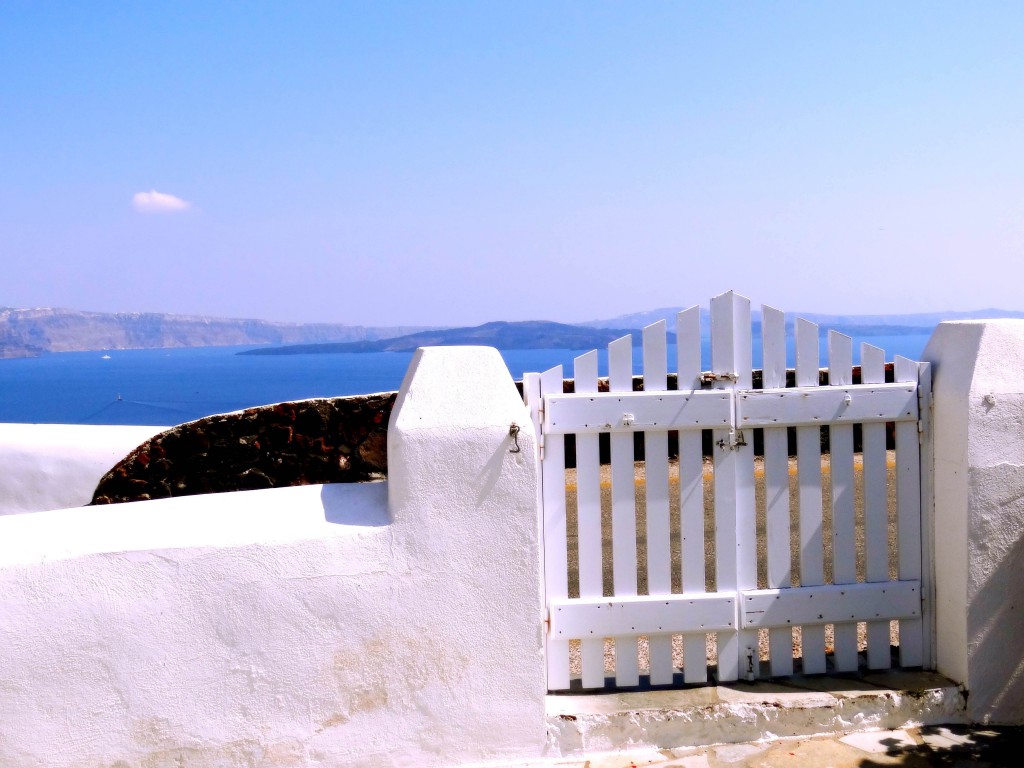 I chose to stay at Oia as it is more calmer and less crowded. I must say I made a very good choice. At night, I could take a stroll and enjoy a different Oia. There are some shops here as well but it is more relaxed. During the sunset time, expect a lot of crowd.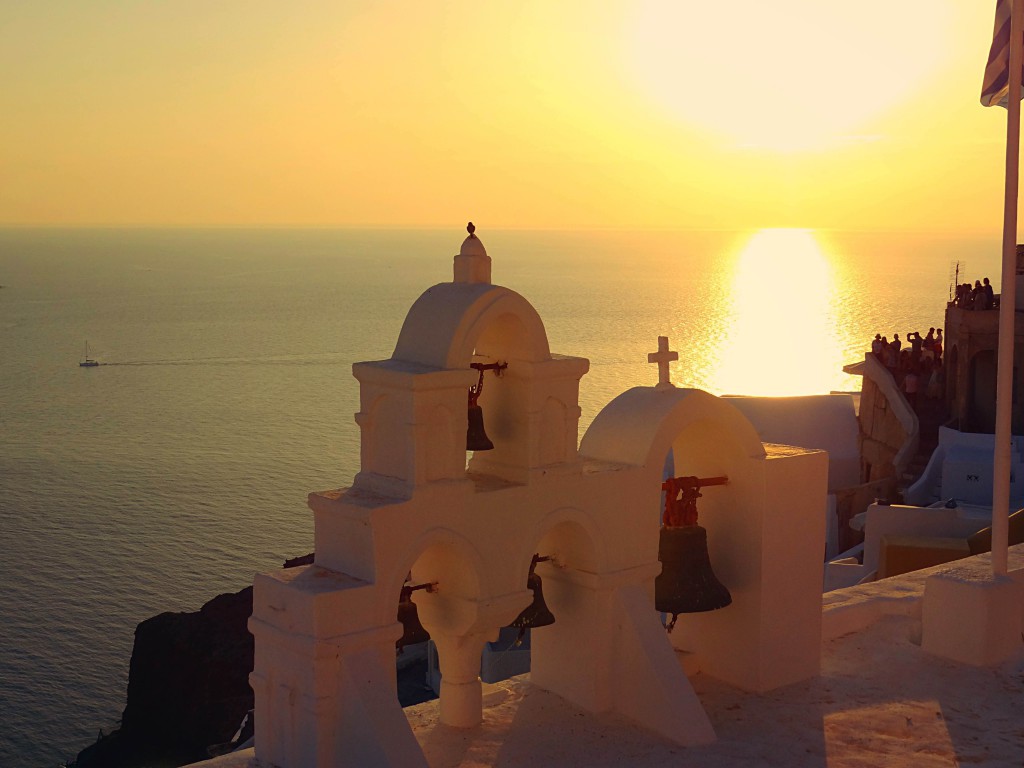 I had no complaints about the crowd after the sunset at Oia. That is by far the most beautiful sunset I have seen in my life. It just transported me to some other world I think. You know, at times, you forget about everything when you come across something so powerful. For me, it was this.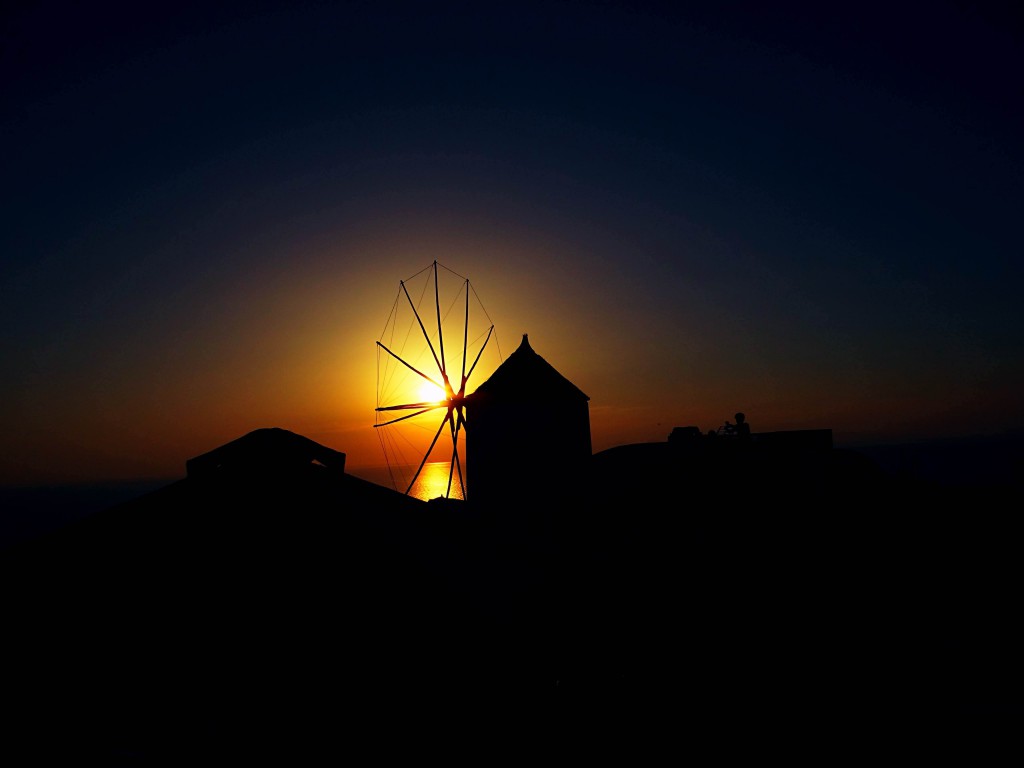 Usually, for me, anything to do with animals will have that kind of an effect. I could have stayed at Oia for a much much longer duration as well. I had just 2 days at Santorini and I spent most of my time at Oia. It was such a relaxing place !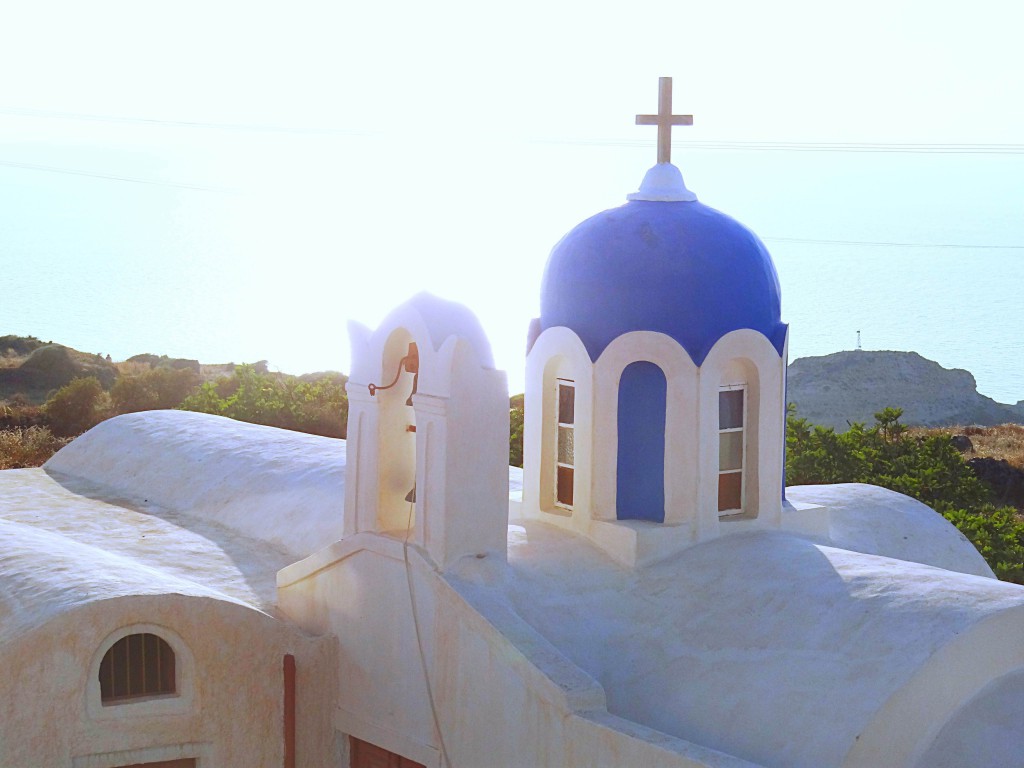 I visited Immerovigli, Akrotiri as well. Immerovigli is between Oia and Fira. So, if you are looking at much less crowded place, you could choose Immerovigli as well. There are many car/bike rental shops here. The Caldera view is best seen from Oia and Fira. FIra is another place from where you can book a car/bike. There are many buses that take you to and fro from all the places around.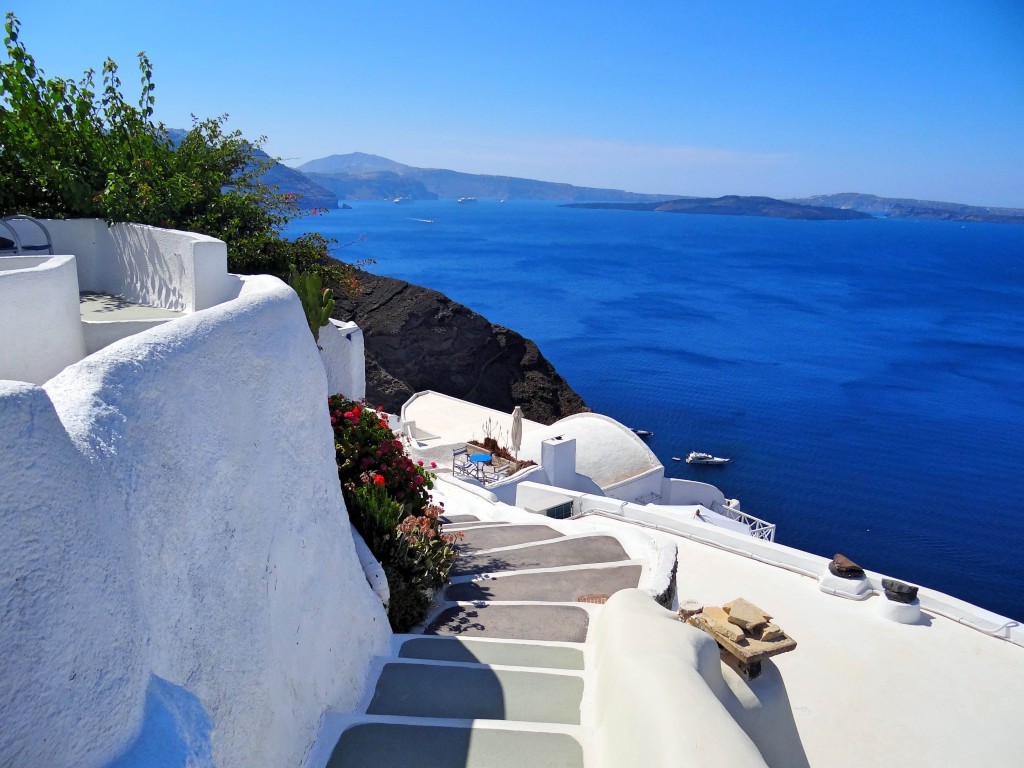 My main intention of visiting Santorini was to see Oia and Akrotiri. I am always fascinated with history. Though I may not remember all the things that I may have seen or everything about the places that I have visited, I always get fascinated with the whole idea of imagining how the people must have lived, what did they do for a living, what sort of things they used, how their houses might have looked, their dressing sense and what not ! So, Akrotiri is almost at one end and Oia at the other end of the Santorini Island.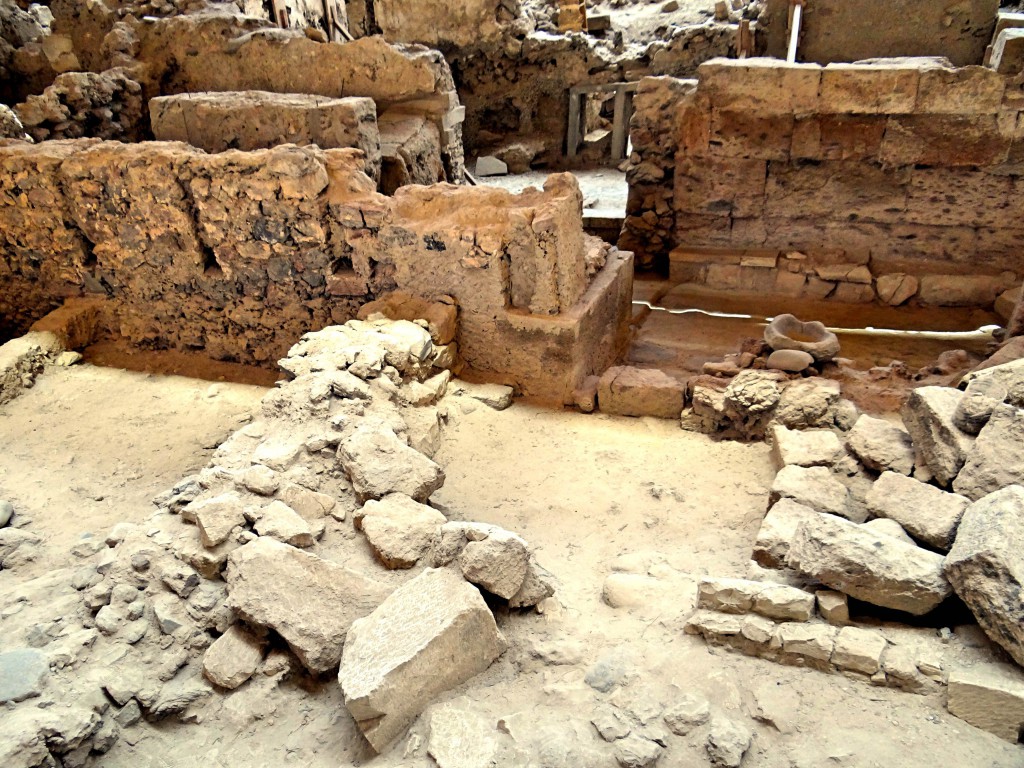 Akrotiri was a settlement at Thera [ancient name for Santorini] somewhere in the Bronze age !!!! The word "Bronze age" was enough to get my excitement levels high. So, apparently it is dated back to fifth millennium BC ! I got to this site and saw it for myself. You can actually see the drainage system that they had in place, the walk ways, the houses [can also see how the multi-floor houses looked like], lots of pottery with beautiful designs on them that are still to be restored.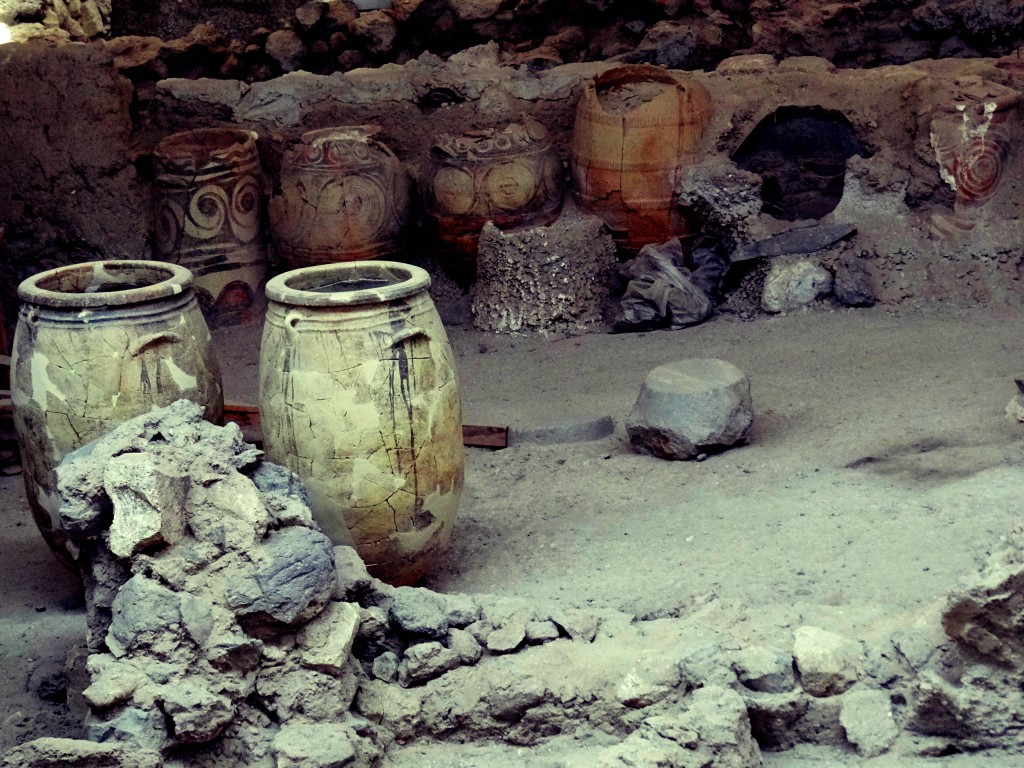 It has been excavated only to 20%. Some pottery that I saw there were still lying inside the ground waiting to be taken out ! I mean, this for me is such an amazing thing. It totally reminded me of my history textbooks that spoke about Harappa-Mohenjodaro civilization. Akrotiri civilization was destroyed due to 3 earthquakes and 1 volcano eruption. What we see today are remnants of the destruction. If you do visit Santorini, do get here.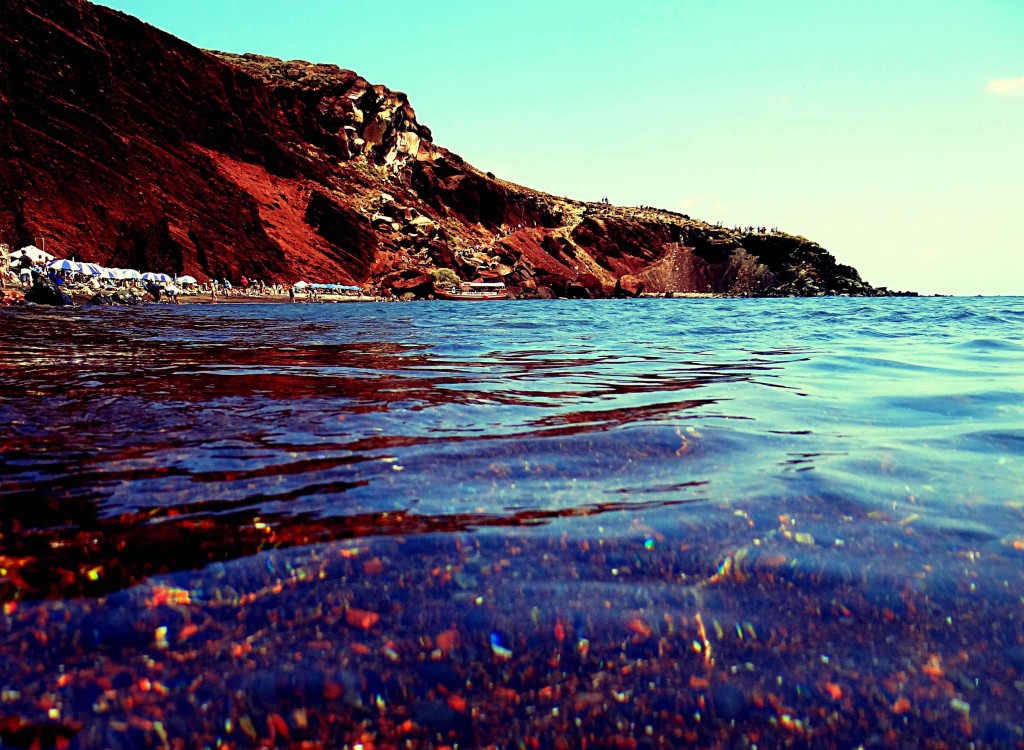 After all the sight seeing, it was time to hit the beach. There are many beaches here. You can get to white beach, black beach at Kamari or Red beach at Akrotiri. I picked Red beach at Akrotiri. The color of the sand is red in color due to the volcano eruption and subsequent lava that came out. So, now the sand is red in color. To add to the awesomeness, the water has a very distinct blue color to it. It was a pure pleasure for me to be here. Kamari and Perivolos beach is where water sports take place. If you're looking at water sports, then Red beach isn't for you. If you need some quiet time, only then I suggest that you come here.
People in Greece are just so wonderful ! They welcome you with open hearts. They are genuinely kind. No hassles. Perhaps this is why they say a home away from home. I had a bit of difficulty with food as I'm very choosy and very desi with my food choices. But everywhere I went, they took such good care of me asking if I wanted something else from them !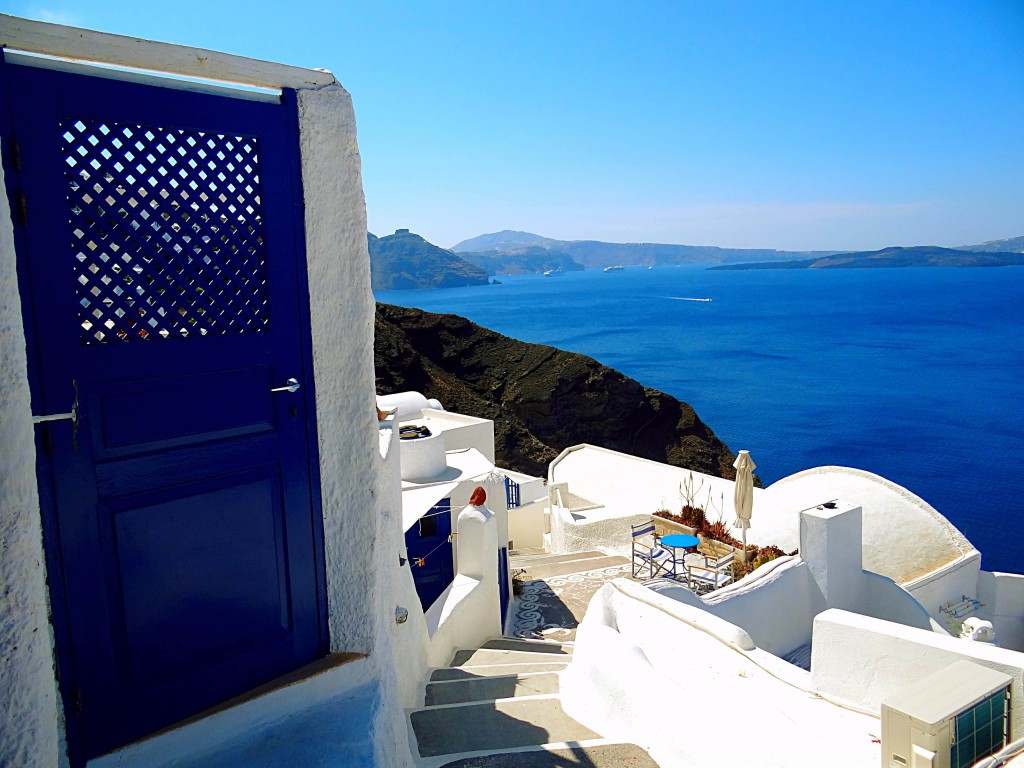 I loved Greece to bits and I so want to get back there to visit many many many more places in Greece – Ios,Naxos, Paros,Crete, Milos, Delphi…. So many things they've ! I seriously hope and wish that I get to Greece some other time to visit all these places and many more. I would also suggest that if you have more time, try visiting either Naxos or Ios. If beach person, get to Milos too.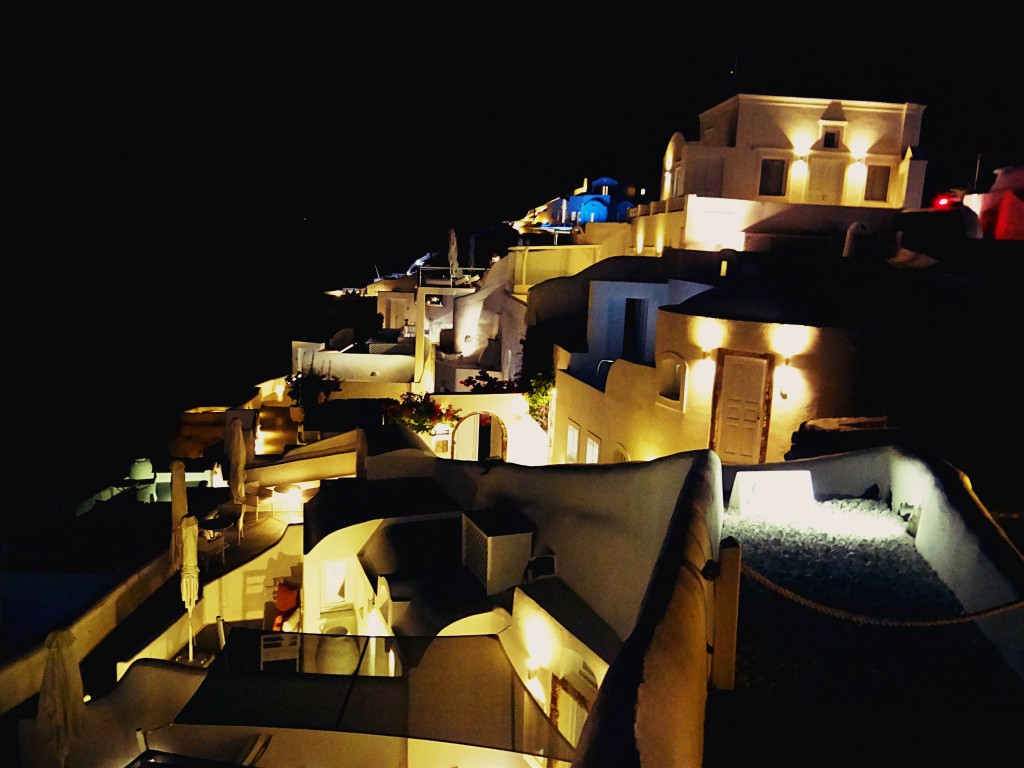 Ios, Naxos, Paros are other islands that you will get on your way from Athens to Santorini. I may have told less or blabbered more in this post but right now, I'm feeling as if I have many many more things to talk about Santorini !

Santorini is a place that has to be experienced, to be felt, to be absorbed and to be enjoyed to the fullest. I love you so much Santorini !!! How I wish I could communicate that to you

Cheers,
Travelrope