It suddenly feels as if I took a long break from writing. Ah ! So many things happening and I feel time just zaps by. So, here I'm, with Kolkata this time. Kolkata trip happened during the month of December. This was one of those unexpected trips, thanks to an airline mess up. I got almost 24 hours in Kolkata and I'm so glad I took this trip. Kolkata has this old world charm, you know it's like everything here is so vintage and I absolutely loved it here. This is my account of what all I did in less than 24 hours while at Kolkata.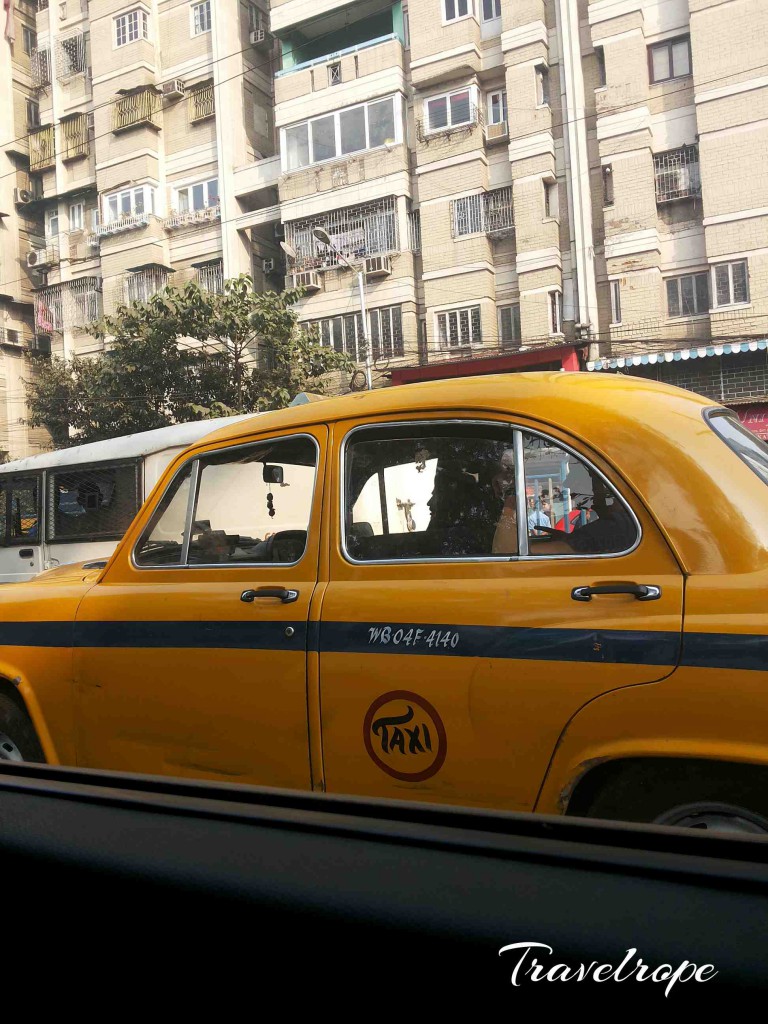 As soon as I stepped out of the airport, I saw these vibrant yellow colored taxis and I must tell you it just brightens your mood ! So, for me it was an obvious choice to take this taxi to my room. I stayed in this place called Floatel. On one side I could see Vidyasagar Sethu and on the other side Howrah bridge. It has to be one of my most memorable night stays anywhere in the world. At night, the beauty of it is altogether at a different level.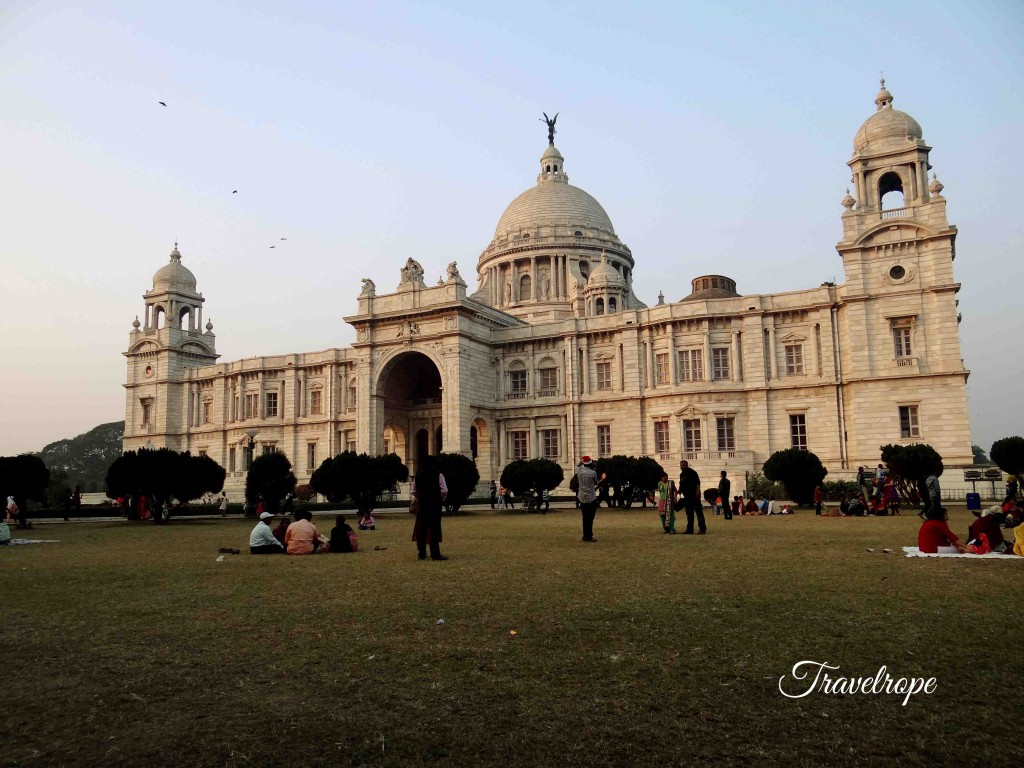 Being in Kolkata, you need to get to Victoria Memorial. This is dedicated to Queen Victoria and it is now a Museum. It is closed on Monday. So, you may want to make a note of it. There is a park too inside this space. If you want to just laze around too, you can get here.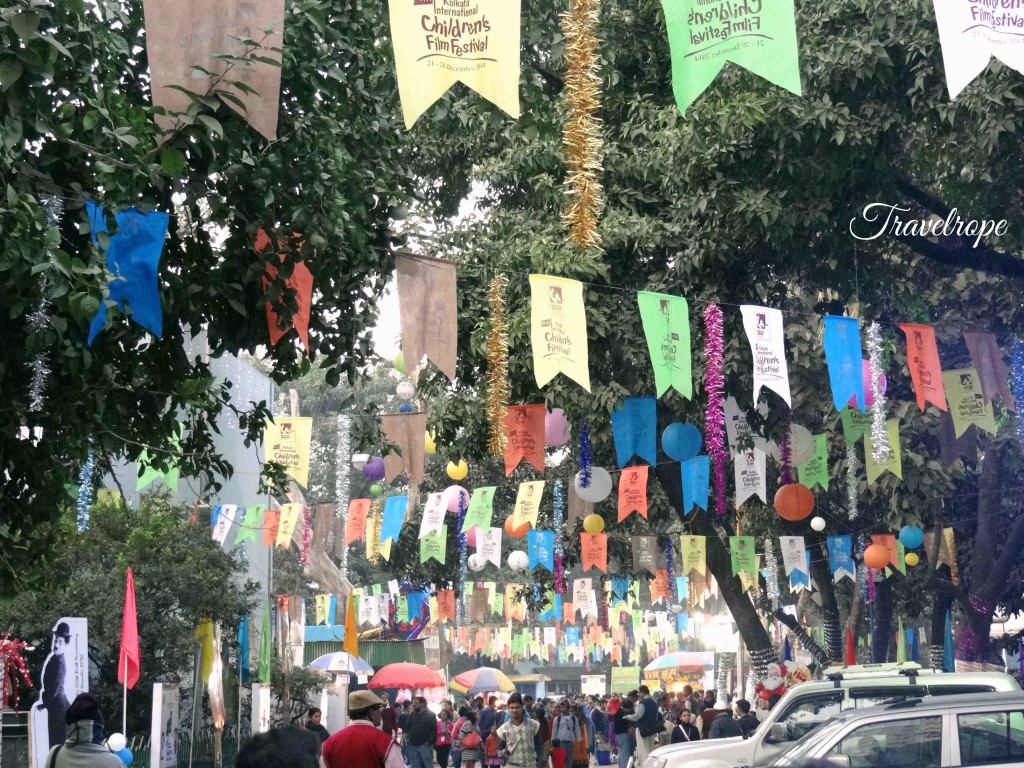 As I was just walking through the streets of Kolkata, I actually bumped into a Children's Film Festival. It was such a delight to be here. Though I couldn't catch up on any movies given the time constraint, I did explore what all it had to offer.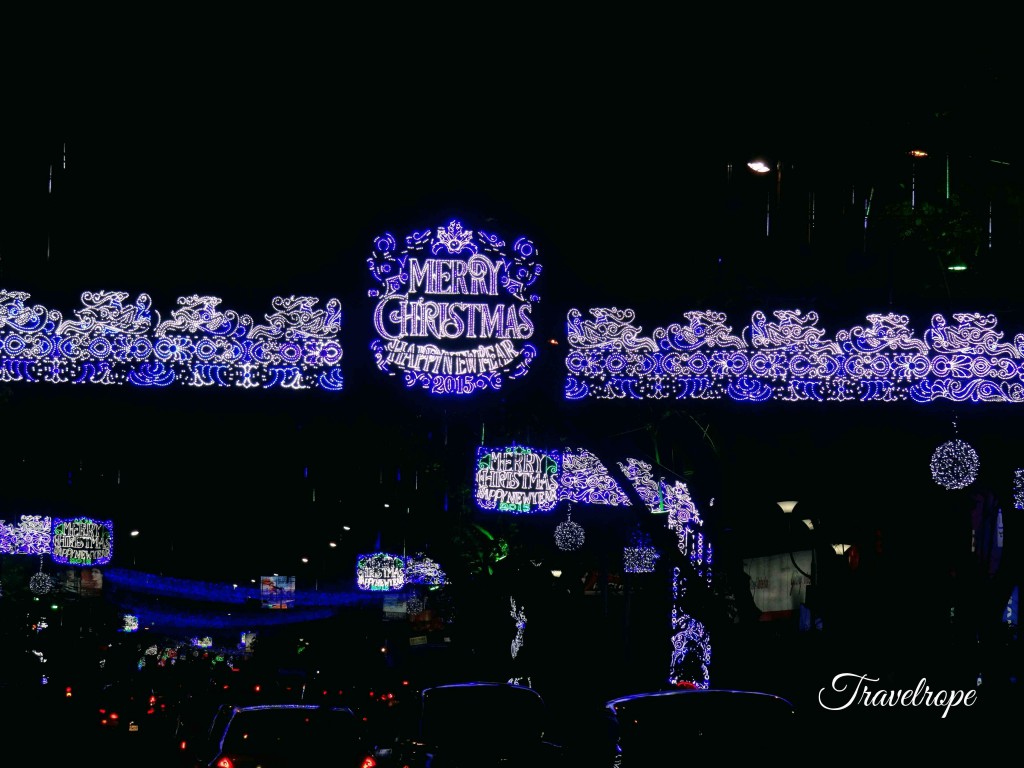 I went to Kolkata around the time of Christmas and what a view it was at Park Street !  It was decked up like a newly wed bride.This is again a must visit place. You just need to be here to see how lively the city can get.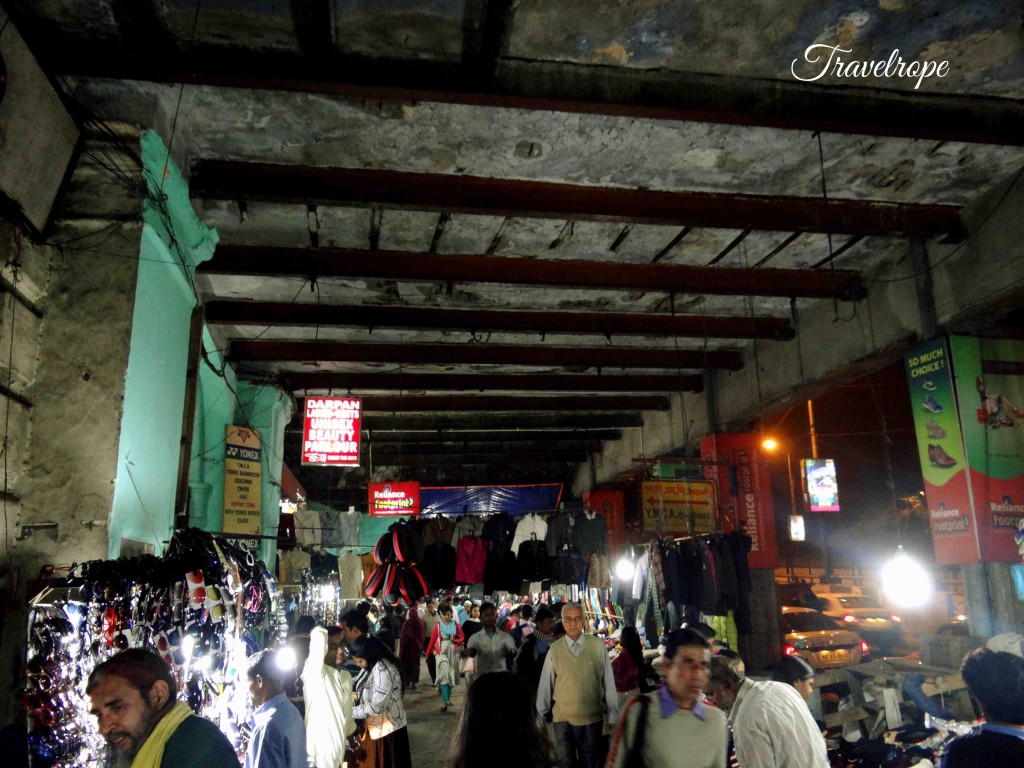 This was just down the Park Street. One thing that I have realized is whenever you get to a new place, it is a good thing to just walk around the streets just to get a hang of what the city is all about, to know its pulse.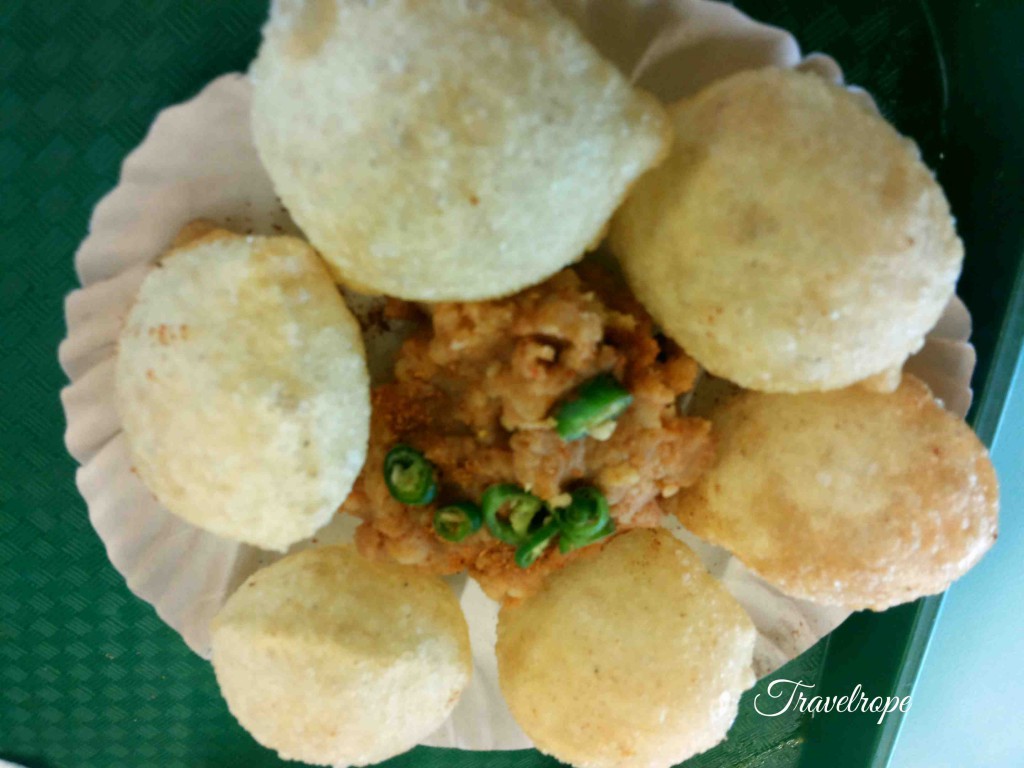 Do try the delicacies of the place. How could I not try Pani Puri, different kinds of sweets while being here !! Yummy is such an understatement.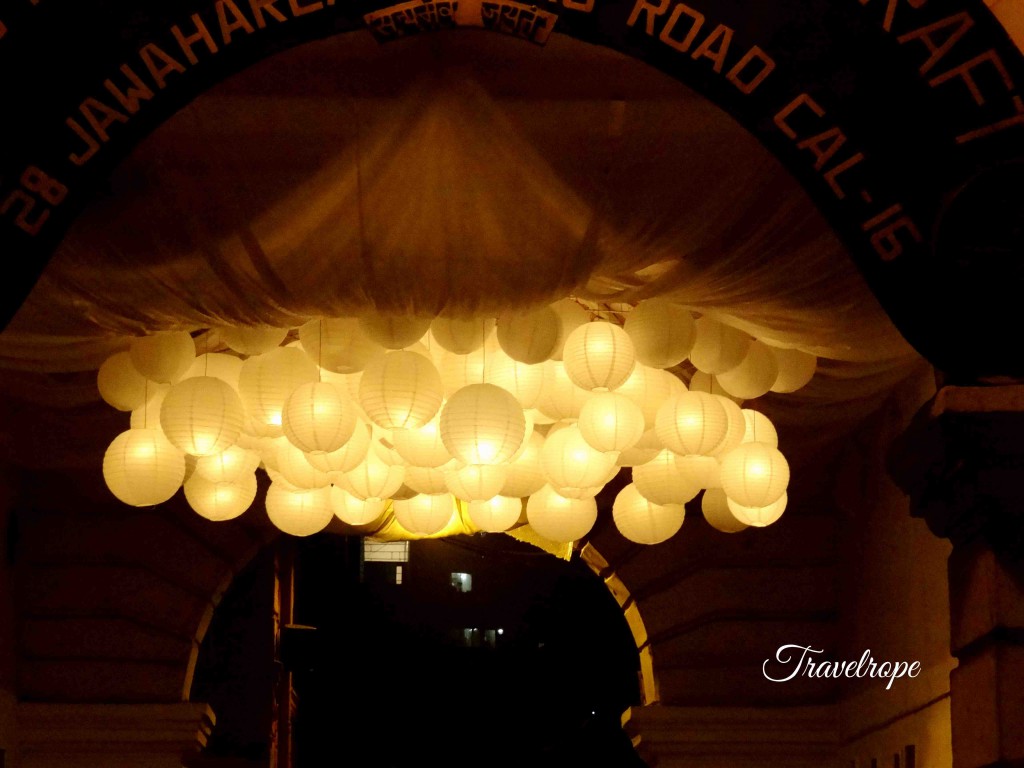 Try to go to Indian Museum. It would take you 1-2 hours at the museum. It is one of the oldest Museums that India has.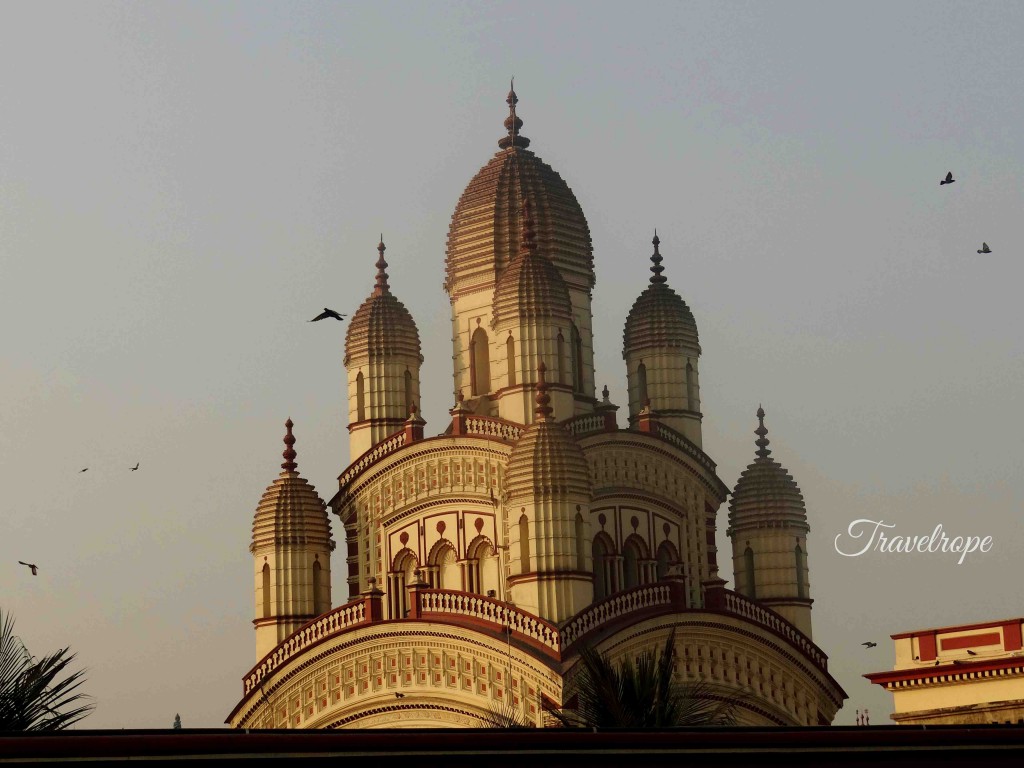 Since I had a time crunch, I could either go to Kali Ghat or Dakshineshwar Kali. I chose to go to Dakshineshwar Kali temple only because I knew Sri Ramakrishna Paramahamsa had spent so much of years at this place. I do believe in Swamy Vivekananda's teachings a lot. This place was where his Guru stayed. So, I just had to head to this place.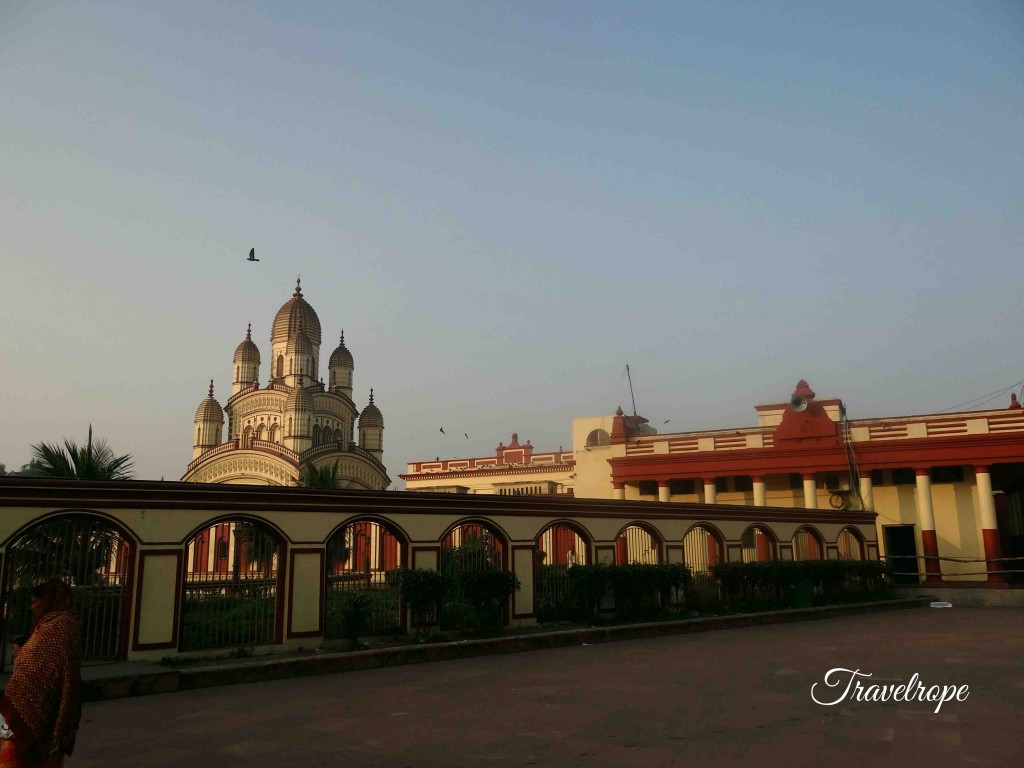 Try to reach this place early in the morning else you will have to endure long queues. I reached this place by 6.30 am. Sooner you get, the better it is. Kolkata usually has many rallies going on almost everyday. So, the routes may get diverted. Due to this, traffic gets congested. So, my advise would be to leave early wherever you want to get to. Dakshineshwar Kali temple is really beautiful. I suggest you don't miss this !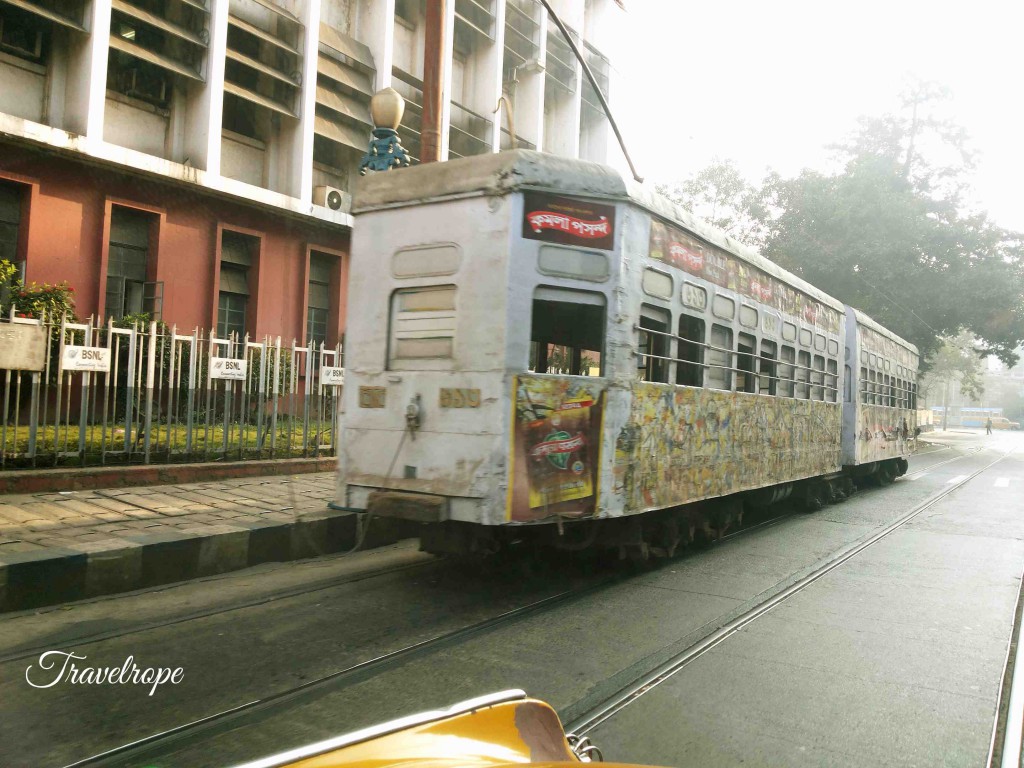 Kolkata also reminds us of tram lines right ? Yipeeee ! I did catch up on the tram too ! I was so ecstatic when I saw it. It sort of made my trip complete. Most of the tram lines have been pulled down, only some are still operational.
Kolkata was such a beauty.I truly enjoyed the experience. If you ever step into Kolkata, do visit some of these places. You will be charmed !
Cheers,
Travelrope