Transient through the past and present, Turkey has lured merrymakers for generations. The country drives its tourism with the Islamic history of its Ottoman empire paired with its secularism of today. While one can gaze into its past through its architectural marvels with the incorporation of Iznik pottery of the Ottomans, one can also live the present lounging by its shimmering turquoise beaches or hiking through the natural trails of national parks. May it be the coastal beauty of Antalya with its expansive Aegean sea or the Greek history in the ancient archaeological sites, Turkey makes for a holiday worth remembering. Moreover, one can get the hint of its local and traditional life in its bustling markets, Turkish coffee or life of the east and the west in Istanbul. There is a luxury side to it that one can experience in a Blue Voyage cruise ride or the cave hotels of Cappadocia or a stay in the capital city of Ankara. Doesn't Turkey make for a perfect bucket list travel destination?
A getaway to the Asian and European culture, here are all the reasons why one should visit Turkey.
Cappadocia 
Surrounded by the surreal landscape of rising rocks in Central Turkey, very few places on Earth are as magical as Cappadocia. Many have referred to these once underground settlements as "fairy chimneys". One can discover the notable site of the Bronze Age carvings by cave dwellers and later as refuge homes for early Christians. Furthermore, Cappadocia hides many rock-faced churches in Ihlara Canyons. Breakfast with a view of the floating hot air balloons or a traditional stay inside the cave hotels, Cappadocia makes for an out of the world experience of Turkey.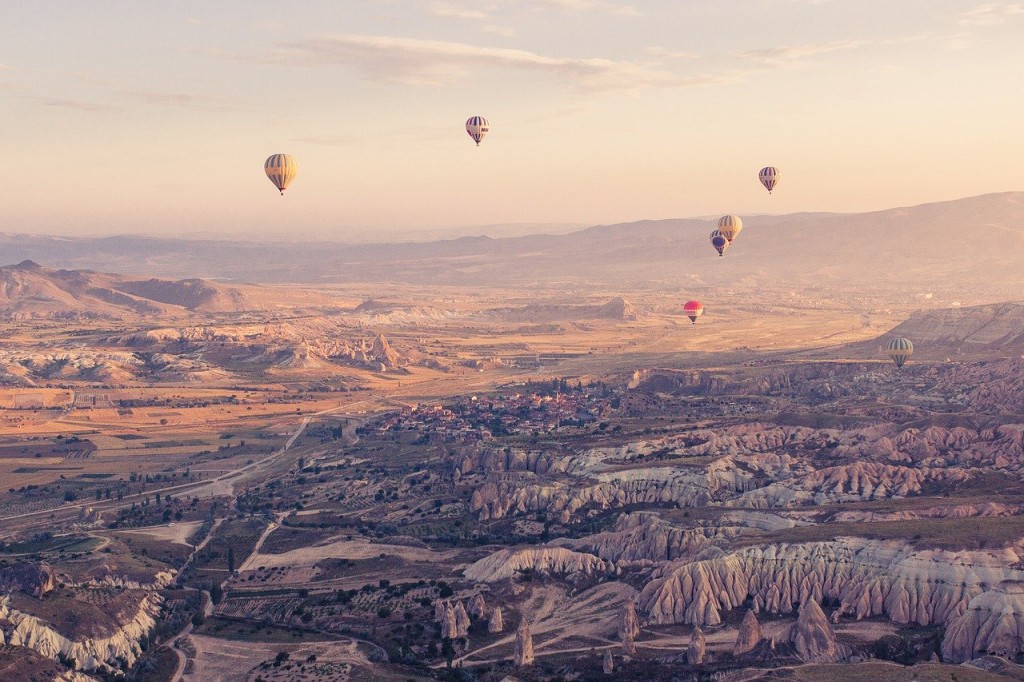 Beaches
Surrounded by lush green mountain ranges lay the shores of the blue Aegean sea. Turkey is home to some of the best coastal holidays. The sunny town of Antalya, the blue lagoon of Oludeniz or treehouse accommodations of Olympos, one is in for a sunny treat in Turkey.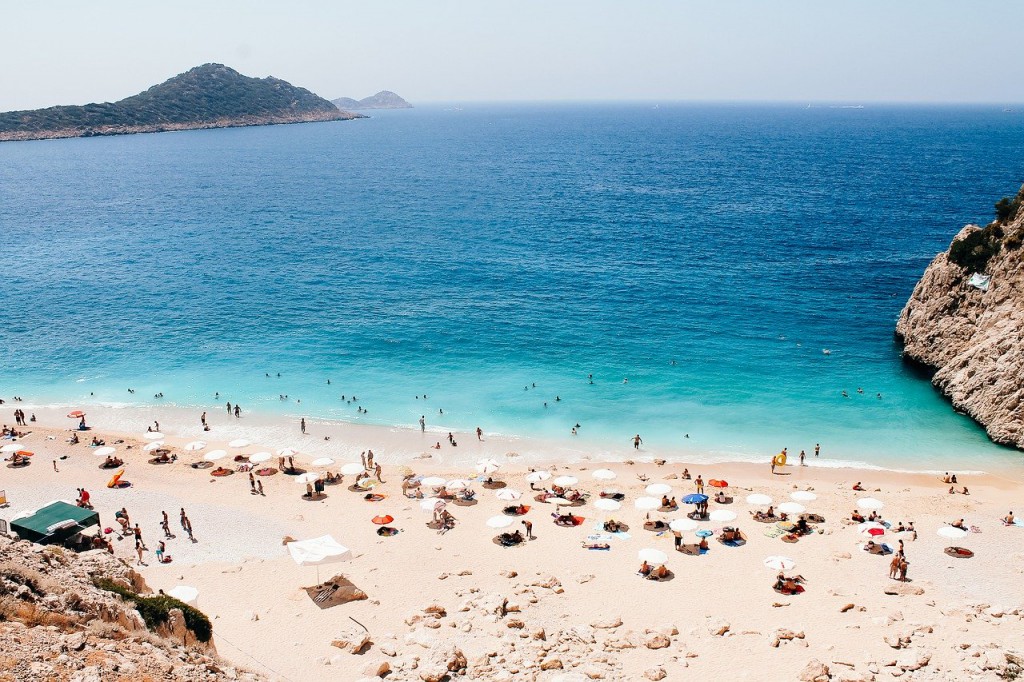 Delicacies
The Turkish ice creams and the leisure tricks by the seller are famous all around the world. There is much more to explore than that. Meaty delight and pistachio filled sweets; Turkey is home to mouth-watering treats. A foodie can roam around the streets of Turkey savouring a variety of kebabs, mezze and pita bread. Moreover, nowhere would one find more distinctly shaped baklavas. However, kitchen cuisine varies from region to region with distinctive breakfast spreads, vegetable dishes and desserts. When in Turkey, don't miss out on Turkish coffee and tea.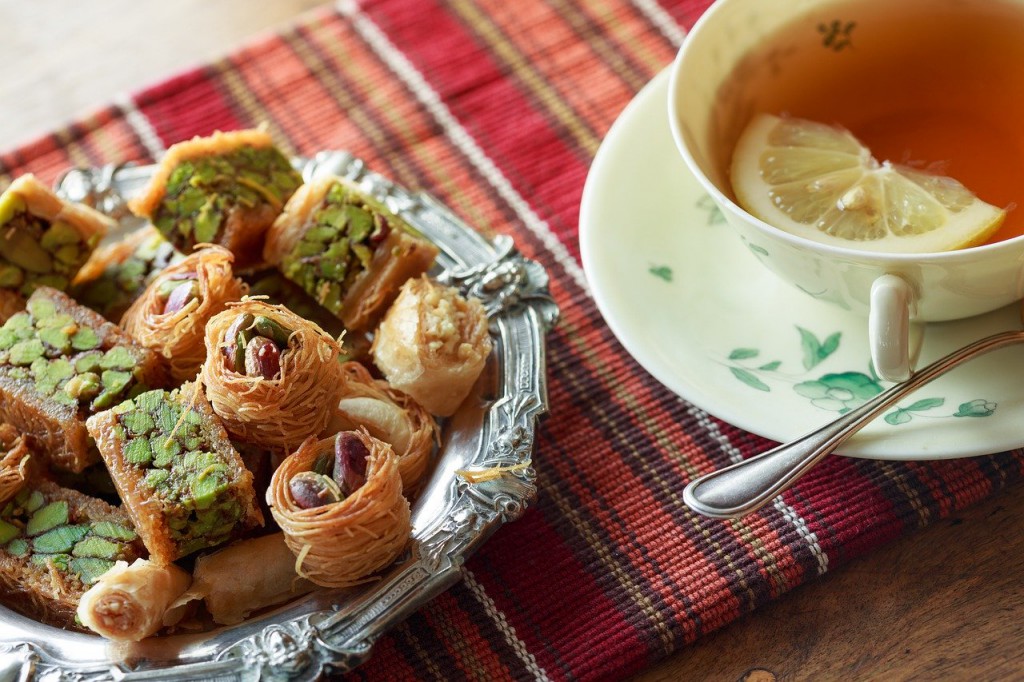 Istanbul
The getaway to east and west, Istanbul is the land that brings together the best of both worlds. One can take a ferry to travel between Asia and Europe to discover the Ottoman history and the commercialised present. Apart from the dreamy palaces that once ruled the place, Istanbul has its share of beautiful mosques and museum including Haghia Sophia and The Blue Mosque. Moreover, night owls can cruise through multiple clubs and pubs, giving the best of Turkish nightlife.
5. Grand Bazaar
Shopping is that leisure that takes one through age-old culture and tradition that runs through the local veins. Grand Bazaar in Istanbul is one of the world's largest shopping areas. Walking through the lit lanes and canopied clothed roofs, one can find tradition carpets, keze cloth used for hammam and patterned mirrors. Further in, it is still one of the oldest preserved Ottoman era markets that are still popular among tourists and locals alike. Apart from that, one can also find a variety of snacks alignment with dry fruits, jewellery, footwear and more.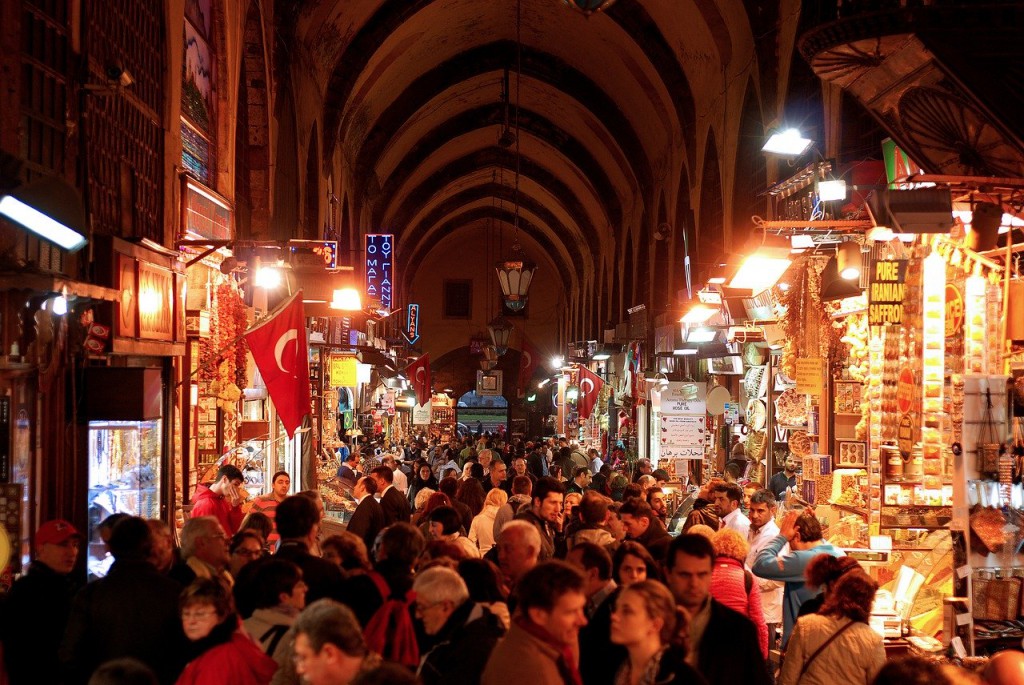 Hamams
When in Turkey, bathe like a Turkish. Hamam is one of a kind Turkish bathe and has become synonymous to the country. The public bathing ritual has been followed since the Ottoman empire. Entering an old building with its tainted windows and arched ceilings, the scrub, wash and massage in a foaming soap cloud is one of a kind spa experience.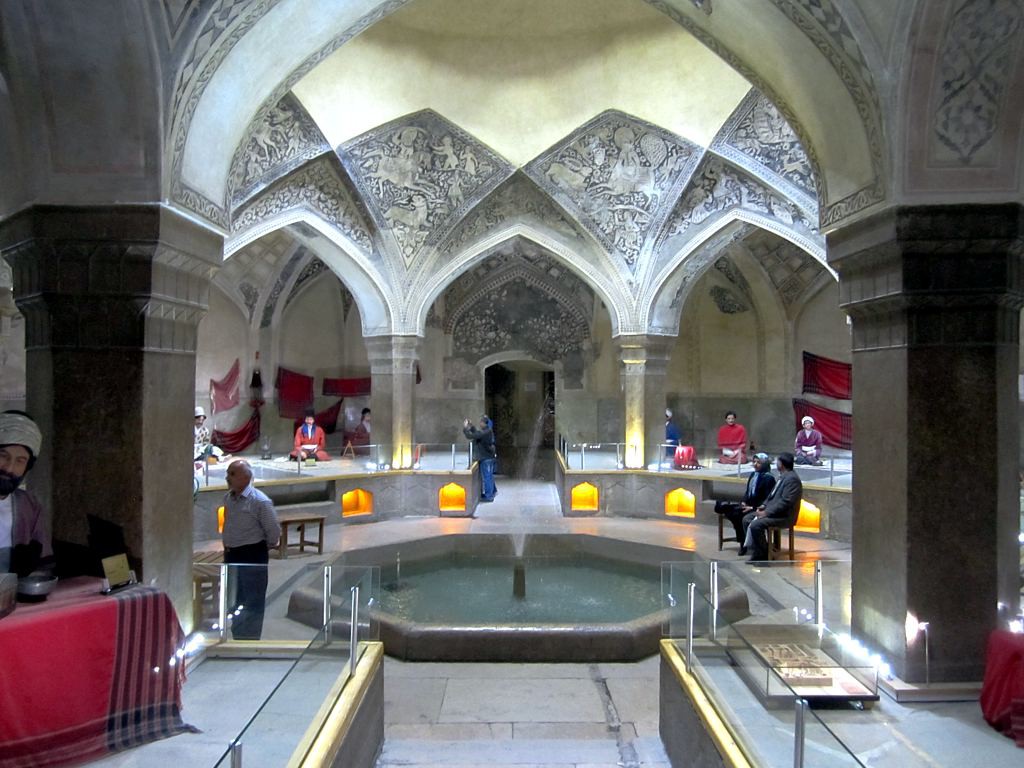 Mosques
Turkey is the land of the earliest and largest Islamic conquest that came with the Ottoman empire. Naturally, it is also the land of grandeur in the form of mosques. Turkey has over 82,693 mosques built over a period of time. Hagia Sophia and The Blue Mosque are the most popular tourist destinations. The Blue Mosque also, known as the Sultan Ahmed Mosque is famous for its bluish decorations and in the blue of the night, the sight of the marvel is mesmerising. Whereas, Hagia Sophia stands symbolic of an Ottoman Empire mosque which was later converted to a church and now a national museum. Furthermore, there are several others such as Camilica Masjid, New Mosque, Selimiye Mosque and many more if one wishes to explore the architectural marvels.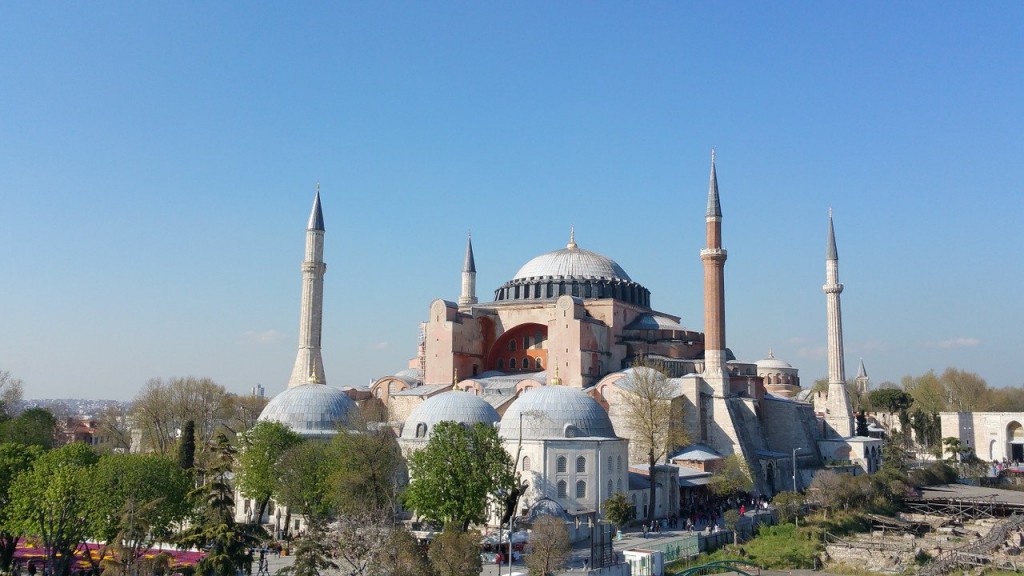 Pamukkale
Turkey is known throughout the world for its mind-boggling natural formations and trails. Pamukkale is one such strange, yet the offbeat natural charm of Turkey that makes it to everyone's must-visit bucket list. Centuries ago, the thermal waters which reacted with air created the white travertines to resemble frozen waterfalls. In them, one will find thermal springs hiding mineral properties. This is perfect for a dip or a mud bath to refresh your mind and body. No wonder Pamukkale managed to allure so many Romans for their beauty and health back in the days.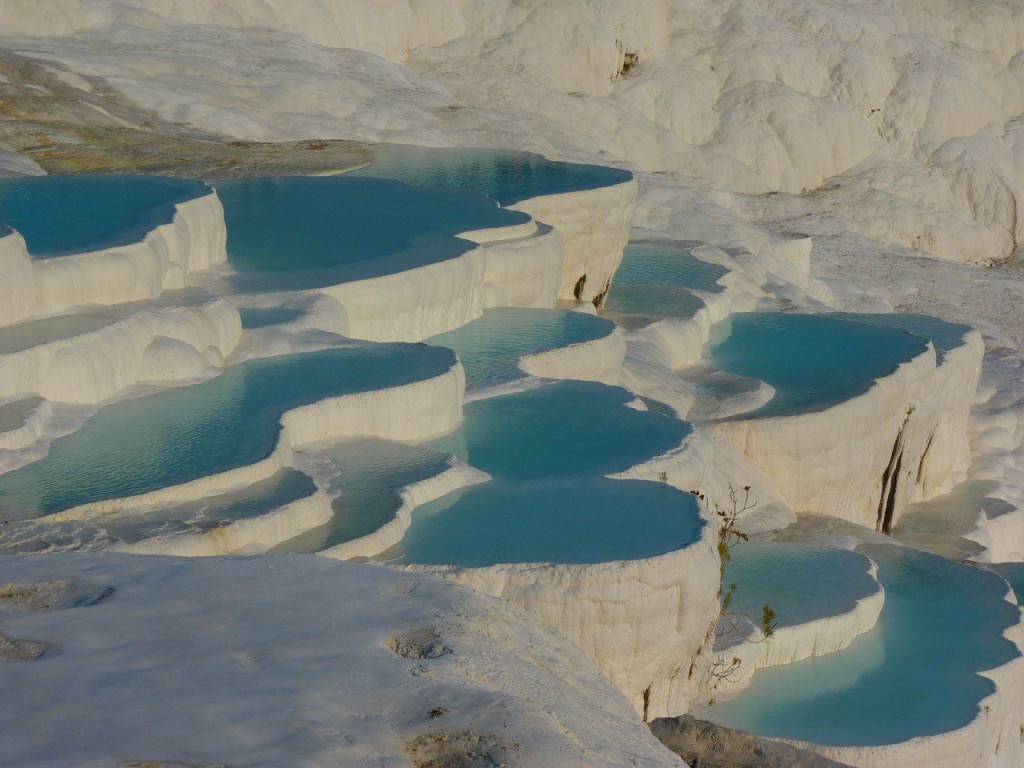 Ephesus
A lesser-known fact about Turkey is that it was a famous Greek/Roman cities of ancient times. The town of Ephesus is few of the Greek/Roman cities that are still standing and is currently a UNESCO World Heritage site. The excavated remains of the town reflect centuries of historical change. Moreover, it was found in the 10th century BC and houses some of the famous baths, squares and monumental ruins. Some of them include the Temple Of Artemis and the Temple of Hadrian.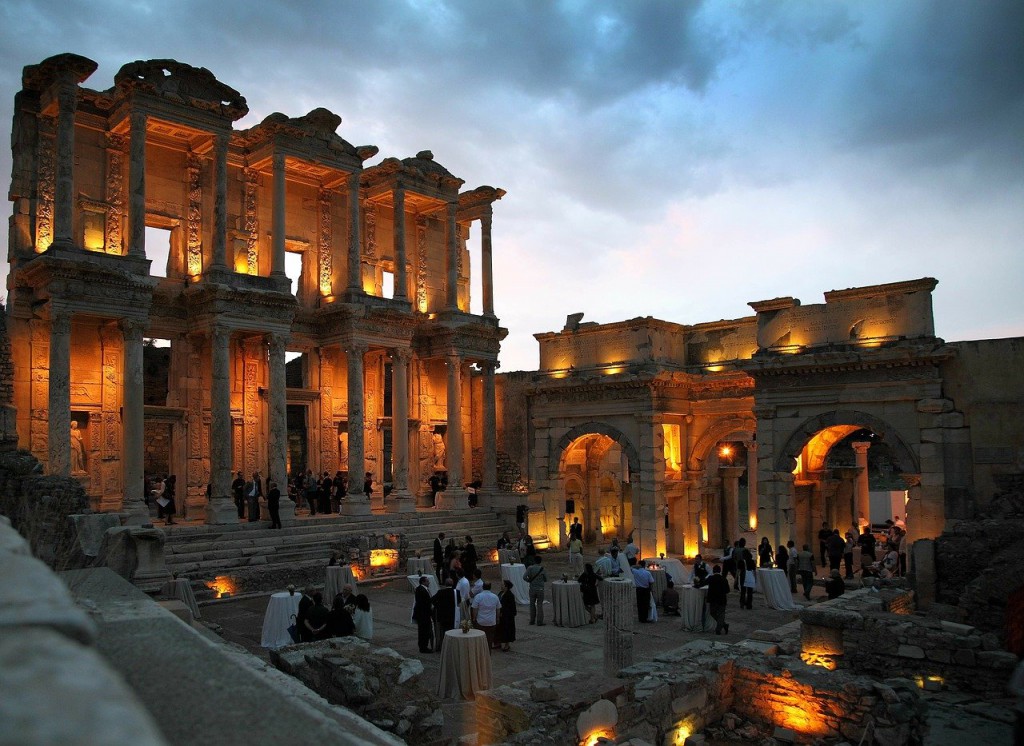 Off Beat Ruins
Much more than Pamukkale, Ephesus and Cappadocia, Turkey is the hub of the world when it comes to discovering offbeat charms of history, architecture and nature. Furthermore, there are so many generations of imperial rule and settlements that have changed through the folds of history; one may find a fragment of each hidden in its ruins. The medieval Armenian city of Ani or the ancient king's tomb is striking bits to discover. Other such places include the Lycian Way, Temple Of Apollo, Hittite Hattusa and many more.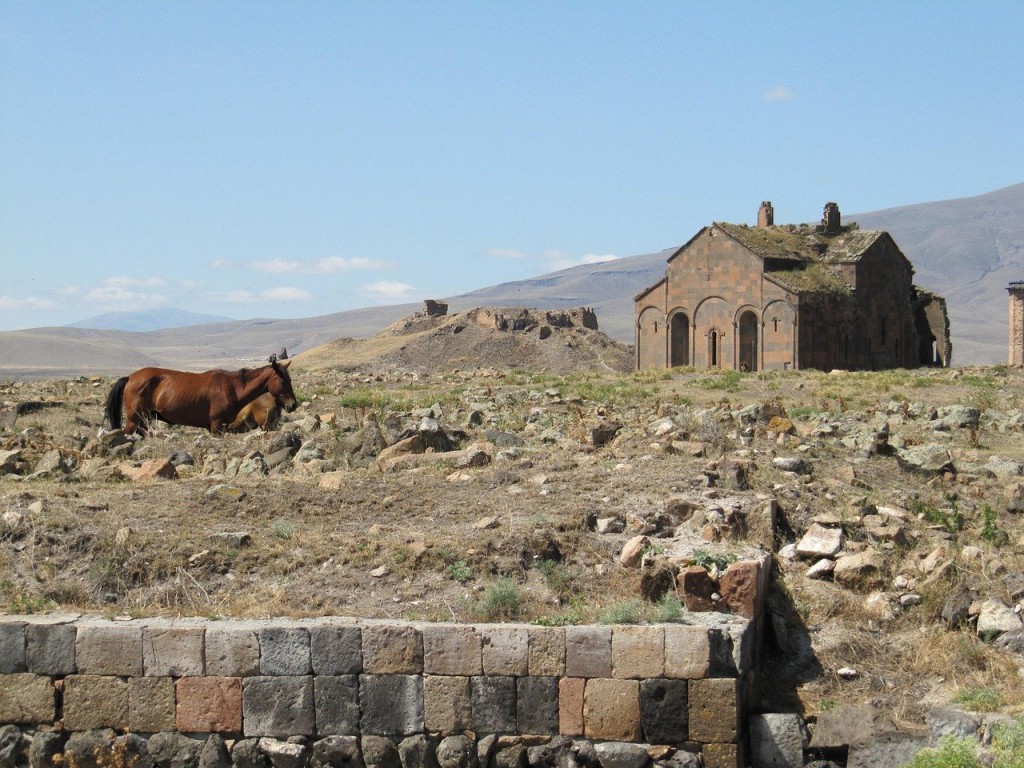 Bonus: People and Cats
Turkish hospitality is famed throughout the world. Turkish people believe that guests are God sent. A foreigner will probably be invited for breakfast or an evening tea into a Turkish household. Moreover, there is something else synonymous to the Turkish streets – cats. One will find many feline creatures roaming around and being pet throughout the country. Please treat them with gentle and care for they make the country more charming than it already is.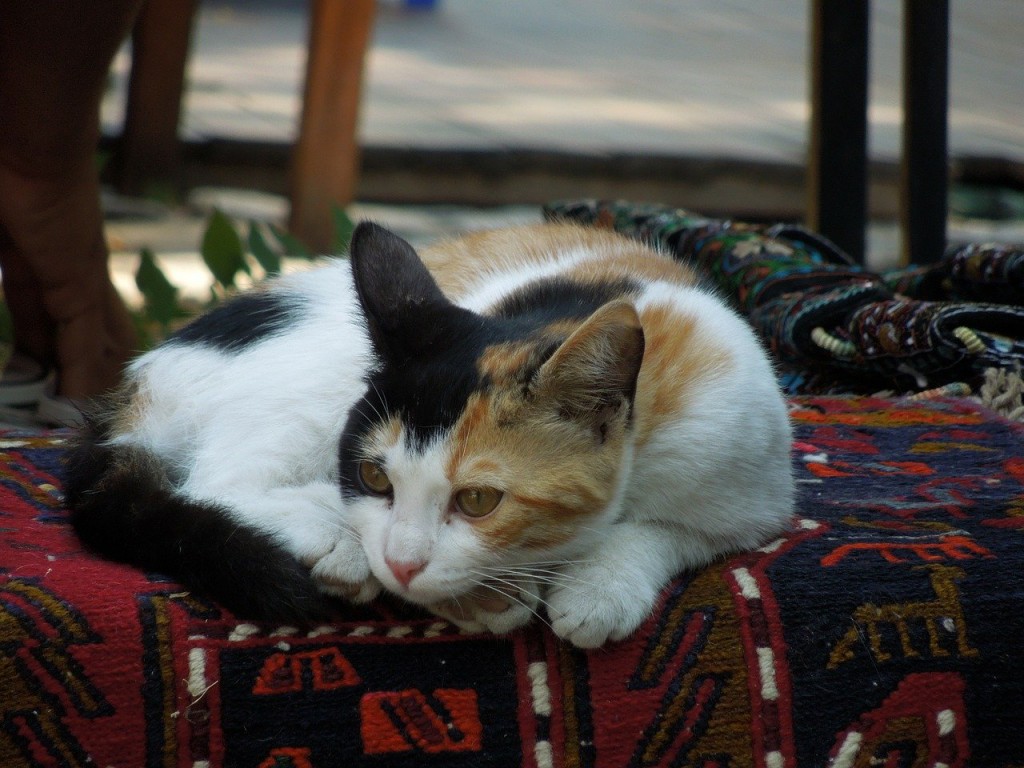 Getting to know the author:
I am Adyasha, a lost soul in a paper world creating fantasies out of reality. A traveller by passion, a writer by profession, I seek the words which help me view the world in a brighter light. I write to be heard and to make those lost voices heard.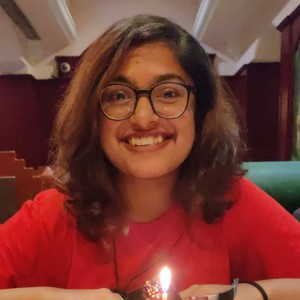 You can follow Adyasha's work here:
Picture Credits: Pixabay