Hampi never ceases to impress me. Every single time I visit it, there is so much more I learn about the place, about it's heritage and it always seems so new to me.Hampi requires minimum 2 days. But if you can't spend as many days, you can try to do it in a day provided you start early as there is toooo much walking to be done and it can get very very tiring. Make sure you have your shoes ready with you because that's going to be your best friend for the entire trip ! Guides at Hampi are easily available and they take you through the culture and heritage of Vijayanagar Kingdom. English, Hindi , Kannada guides are easily available. Some of them also know Telugu and Tamil as well. In peak time, the guide charges can go upto 1200-1500.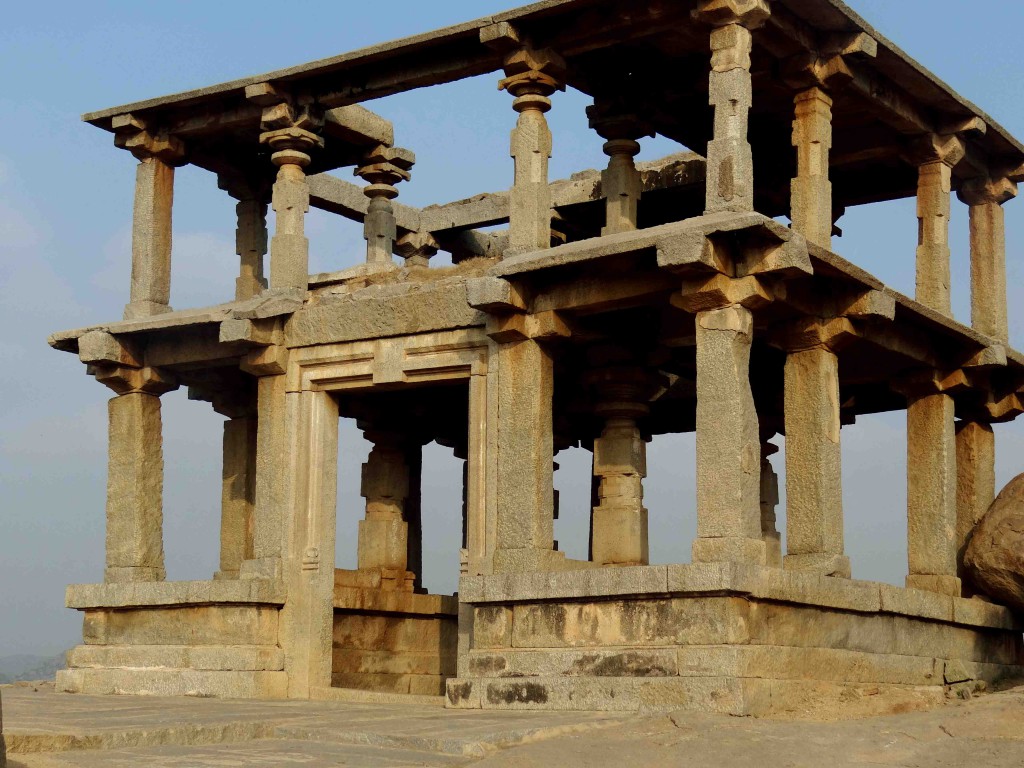 We reached Hospet from Bangalore. It is about 6 hours from Bangalore. Stayed at Malligi Hotel there. A very nice place with lot of options for food as well. Rooms were very clean,comfortable. Staff were pleasant too. We started in the morning at about 8 pm. Hampi is few kms away from the place where we stayed. We hired a cab to take us there. A cab would be needed around Hampi too. The place is spread out. obviously since it was a city earlier. Cab helps in moving around the place. It helps in minimizing the walking to be done. I've mentioned some of the famous structures that you get to see around Hampi here.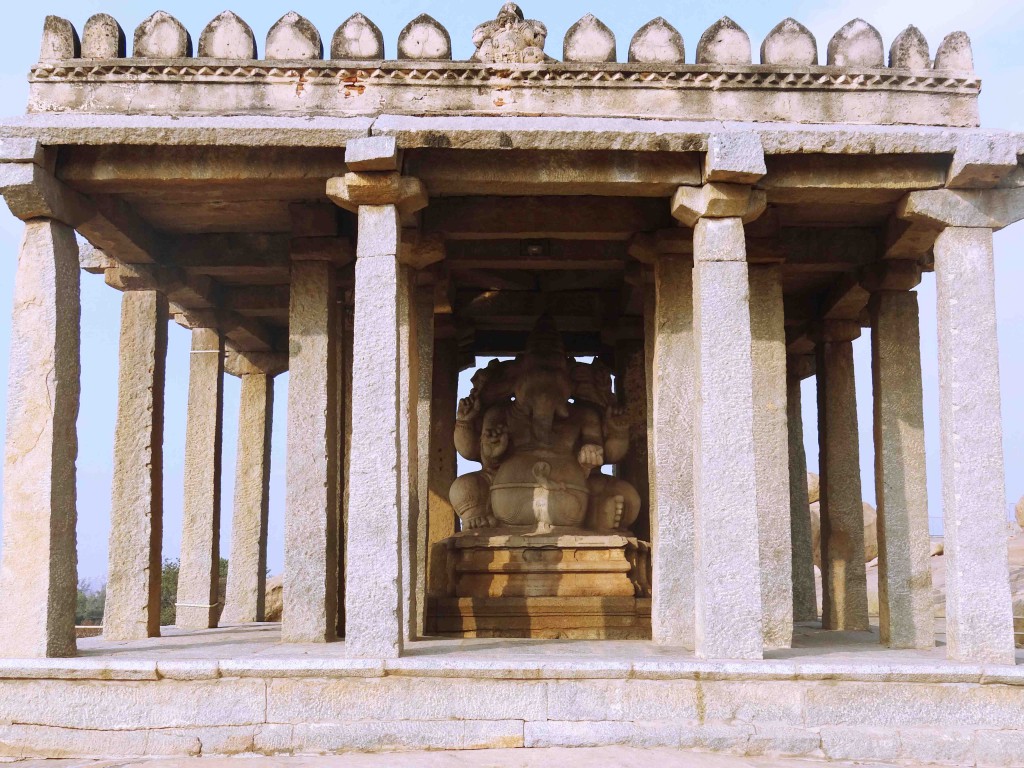 At the entrance of Hampi. This was for the common people during the King's reign. The royals had another Ganesha temple. The front portion depicts Ganapati while the other way round depicts Parvathi.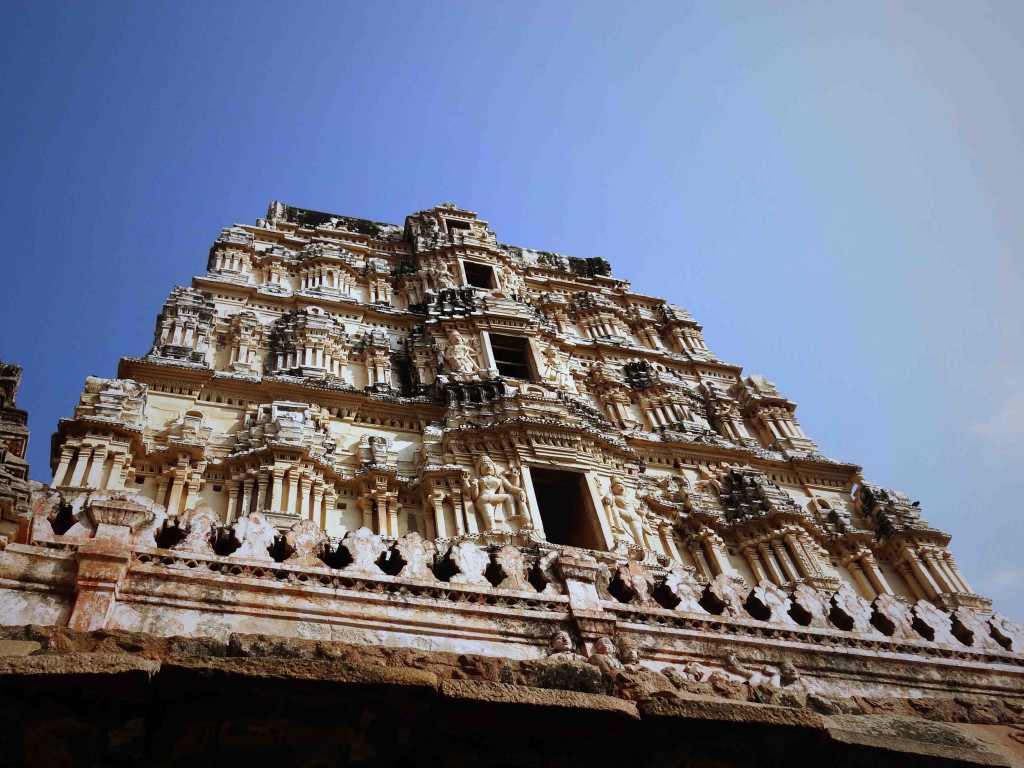 The very famous Virupaksha temple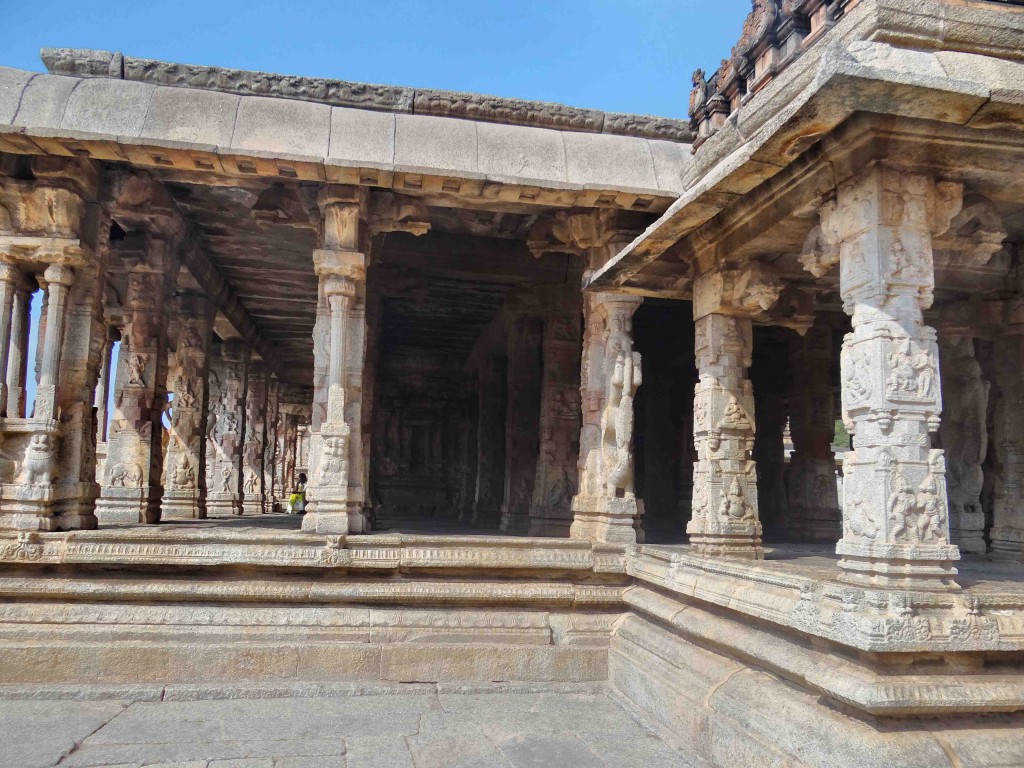 Temple dedicated to Lord Krishna. All the pillars had intricate sculptures of Lord Krishna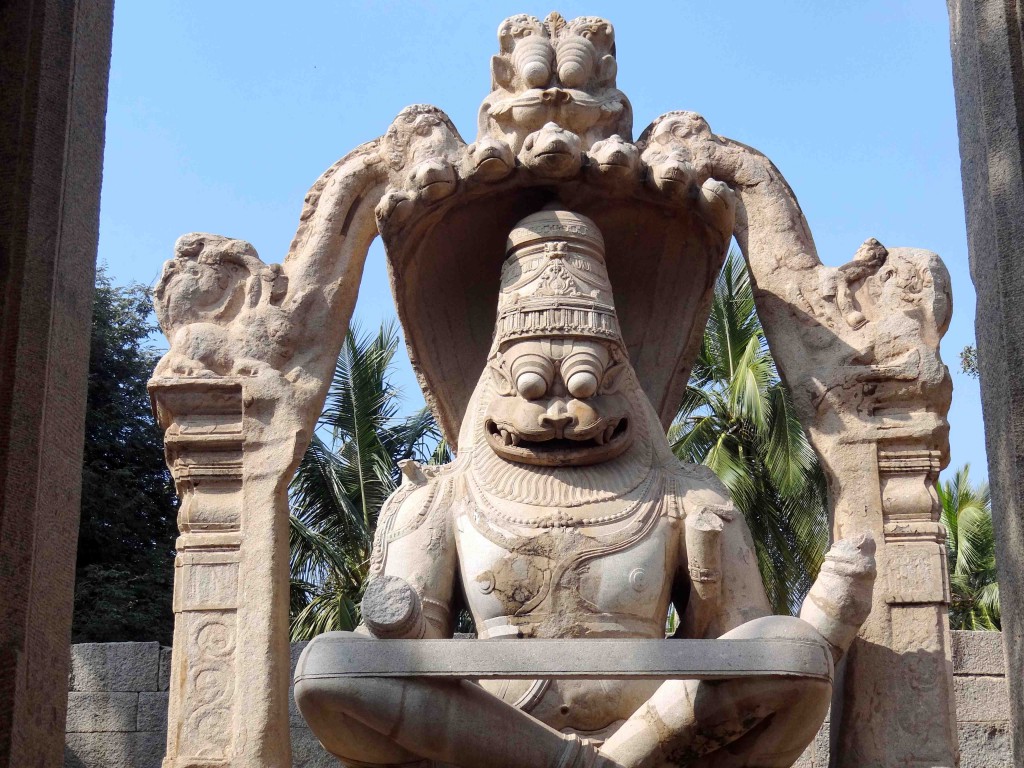 Lakshmi Narasimha Temple. Now, also called as Ugra Narasimha temple since the lakshmi statue has been destroyed during the raid of the Vijayanagara Kingdom.This has been carved out of a single block of stone.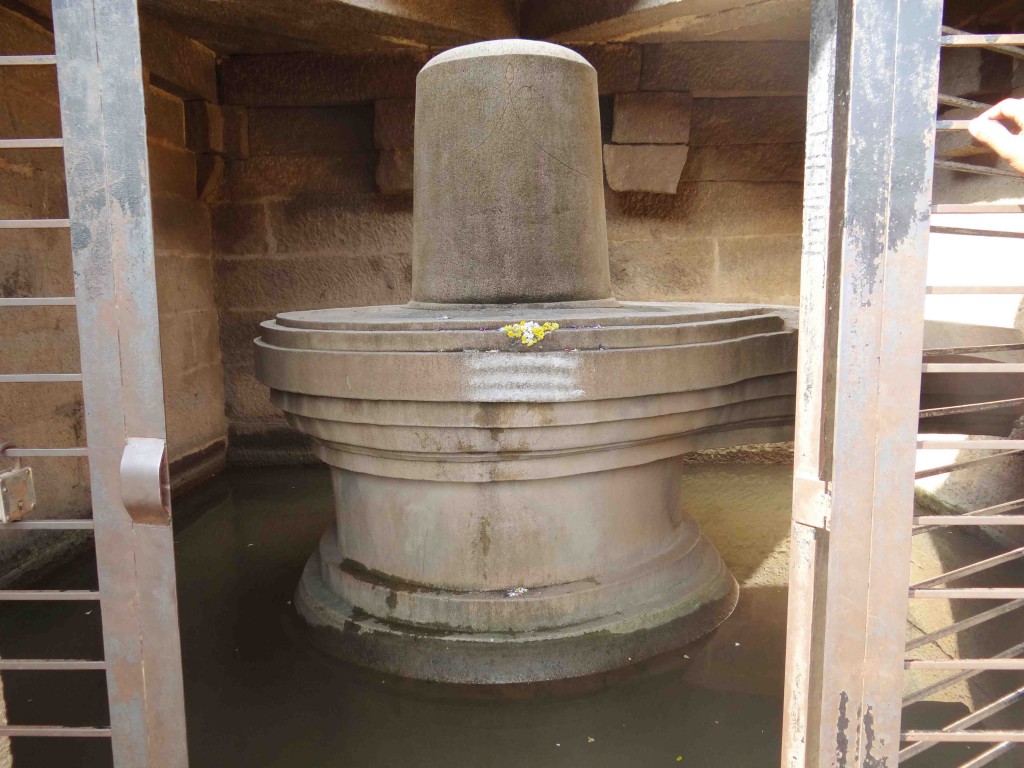 The Badavalinga Temple. The name is such that as it was commissioned by a poor woman. It's sanctum is always filled with water, about 3 feet. This again is made out of a single block of stone and is next to the Lakshmi Narasimha temple.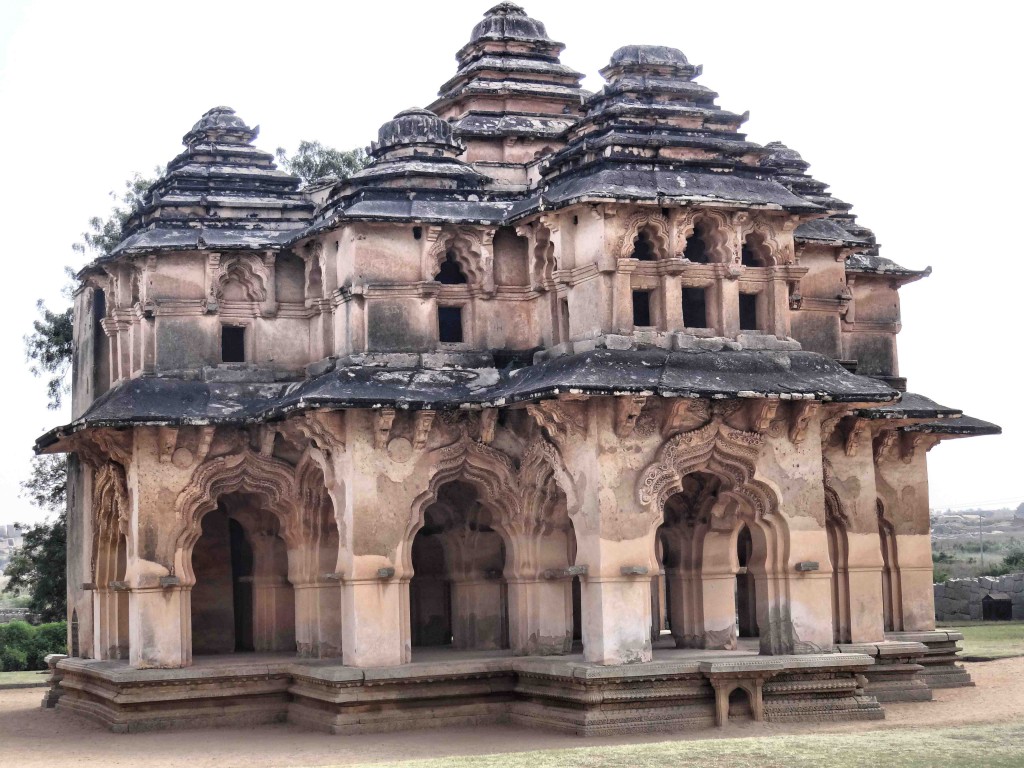 Lotus/Hawa Mahal near Queen's Palace. Now people are not allowed to get inside because of the incessant damages that were being done – mainly by the so called lovebirds who wanted to etch their names here :\ This served as an air conditioned room. They had a technique which enabled it to stay cool all the time.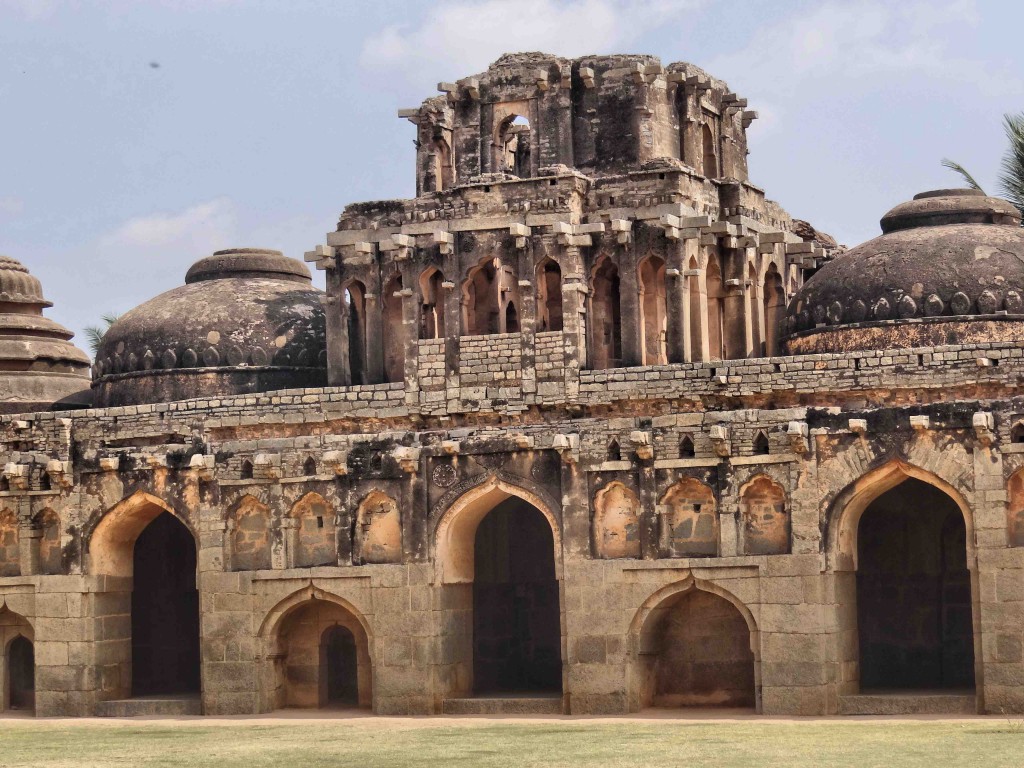 Elephant's stable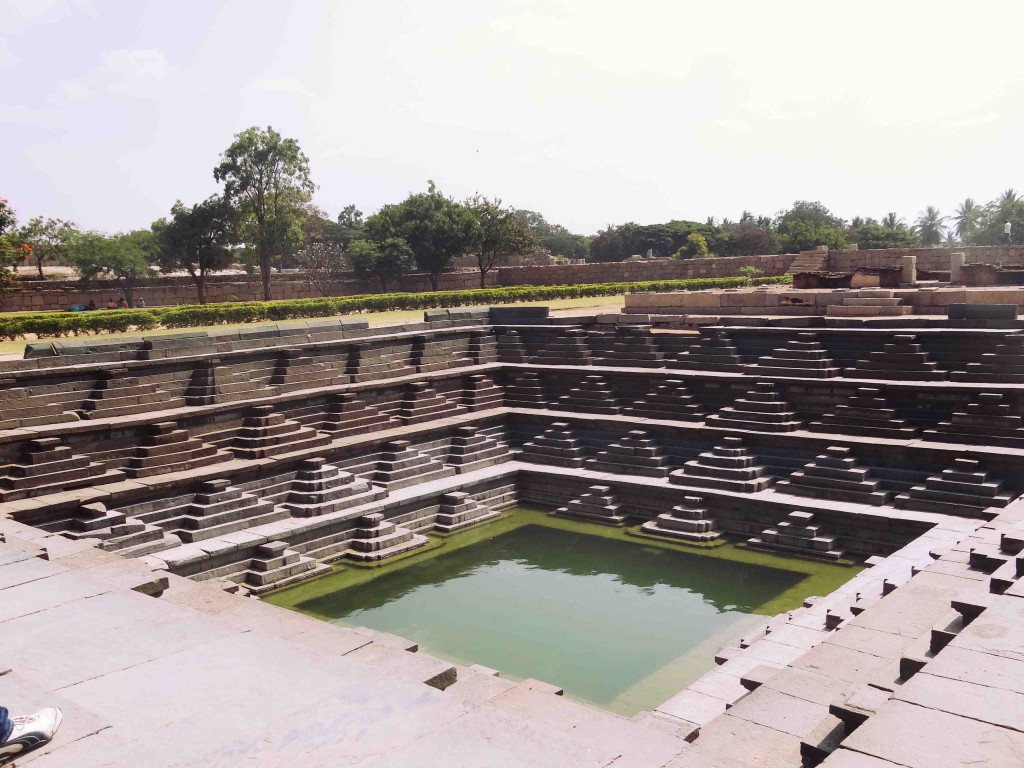 The Kalyani – water was used in temples
Shopping area -you name it and you have it including precious gems,stones. It extends kilometers together on either sides of the road.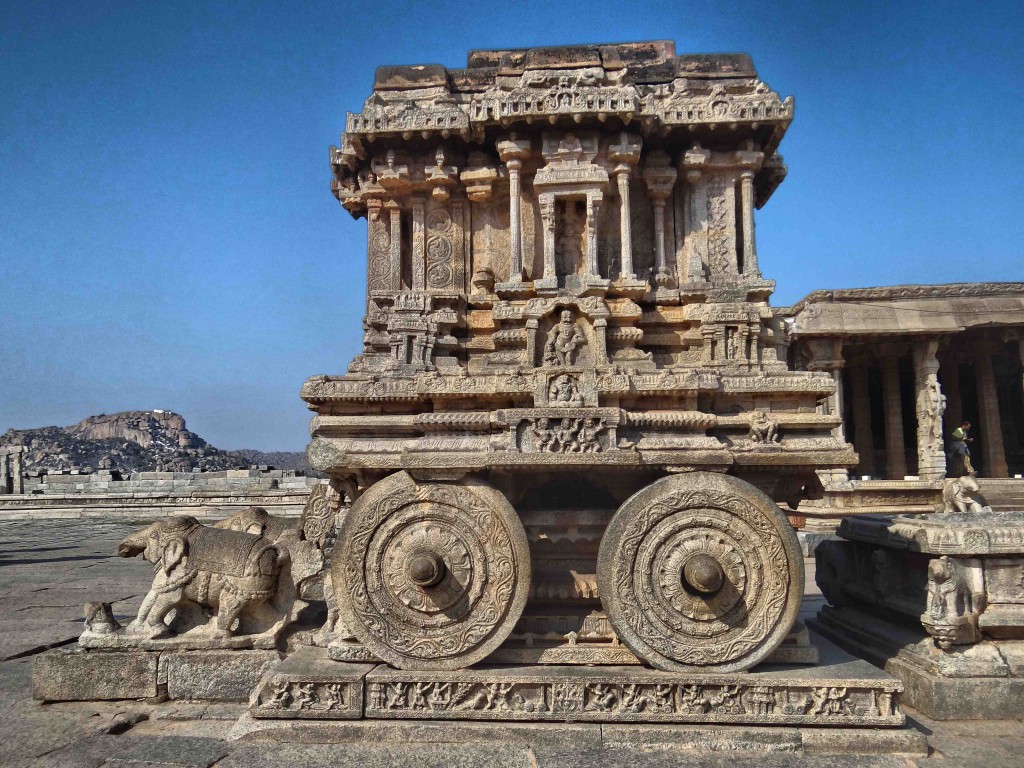 The stunning stone chariot found inside the Vittala temple zone. One needs to visit this place to witness the beauty.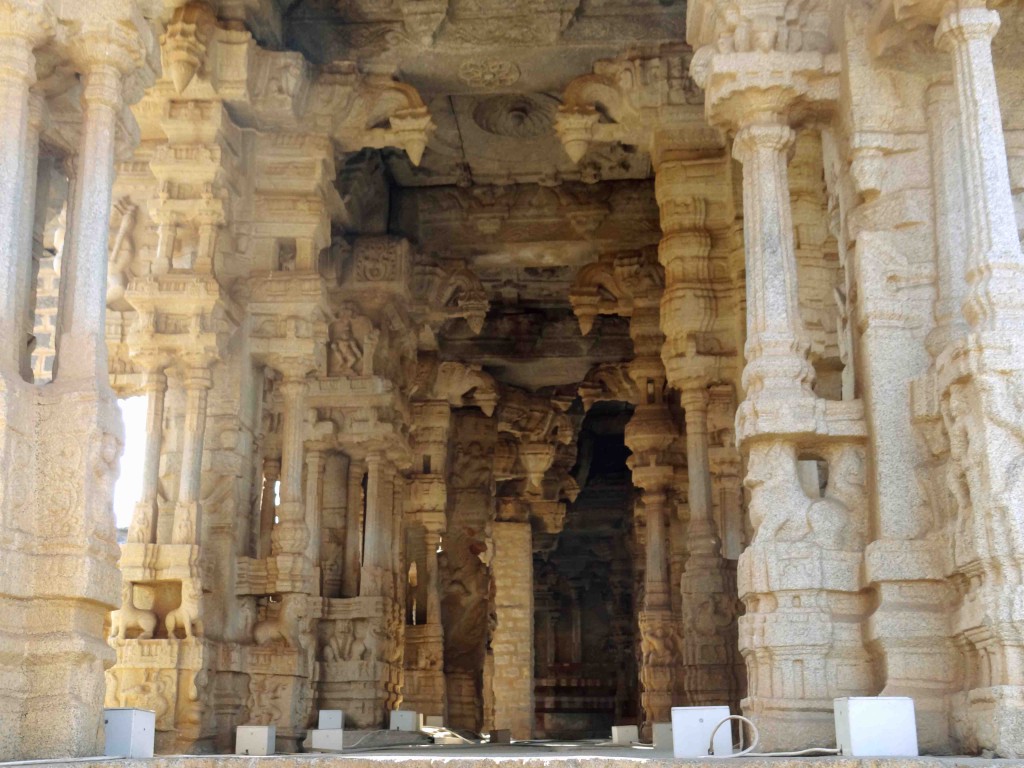 This was a stage for Krishandevaraya's queen Chinnadevi ! I was sooooo amazed looking at this. Seriously ! If you love dance and if this is how your stage your would look like, then it can be the most amazing thing

The tiny short pillars that you see here gives out music -Sa Re Ga Ma Pa Dha Ni Sa. Musicians used these pillars as well to generate music. How incredible is that ! Now tourists are not allowed inside this place as tourists have damanged many pillars since they were using stones to hit the pillars instead of fingers. I have been lucky to have gone inside this place quite a few years ago

This is just a glimpse. I had a lot of fun visiting Hampi. I hope you all enjoyed reading the blog as much as I did writing it.
Cheers !
Travelrope-Let's Head Out