Say hello to clear skies, say hello to crystal clean waters, say hello to the lovely and amazing Andaman Islands. It's part of India and we should be so lucky about this fact because not only is the place so gorgeous but the people are just so affable.
If you want to move away from the hustle bustle of the city life, Andaman is the place to head to. Andaman islands are a cluster of islands.  This time around I want to present to you the ways to get to Andaman,activities that you could do there and of course give you a glimpse of the beautiful place. One thing to note here is there is time difference [though they're at IST]. By 4pm in the evening, it feels as if it's already 7.30 PM IST. Majority of the shops close by 5 PM.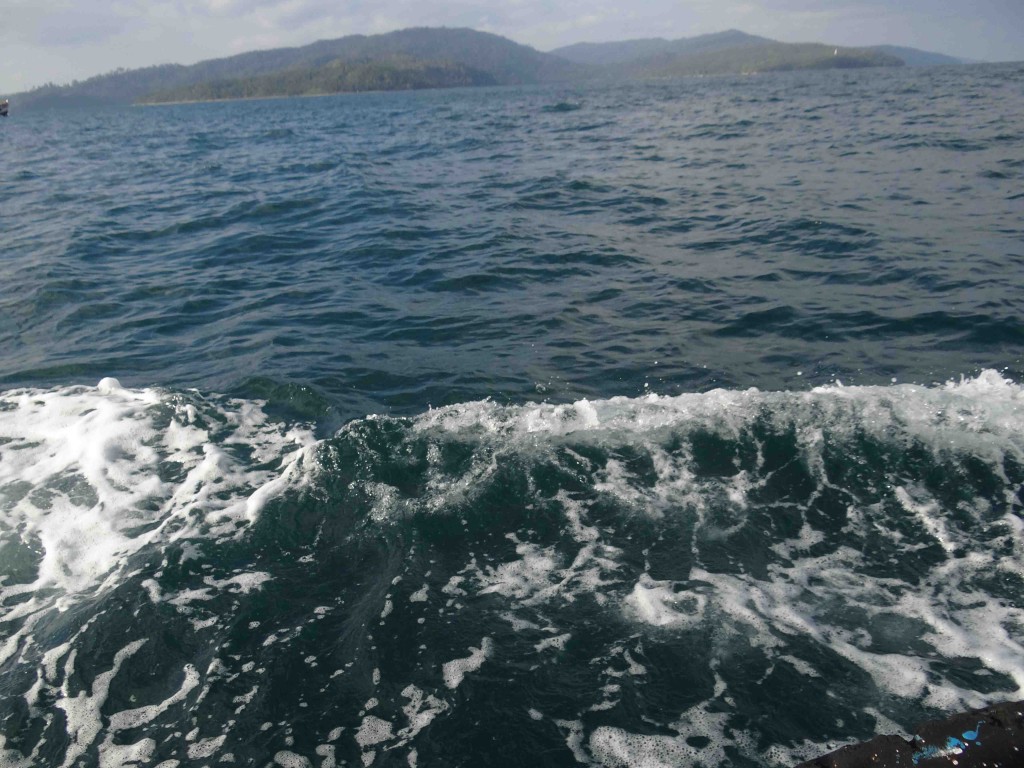 It's time for a visual tour ! Yes, yes along with some trivia as well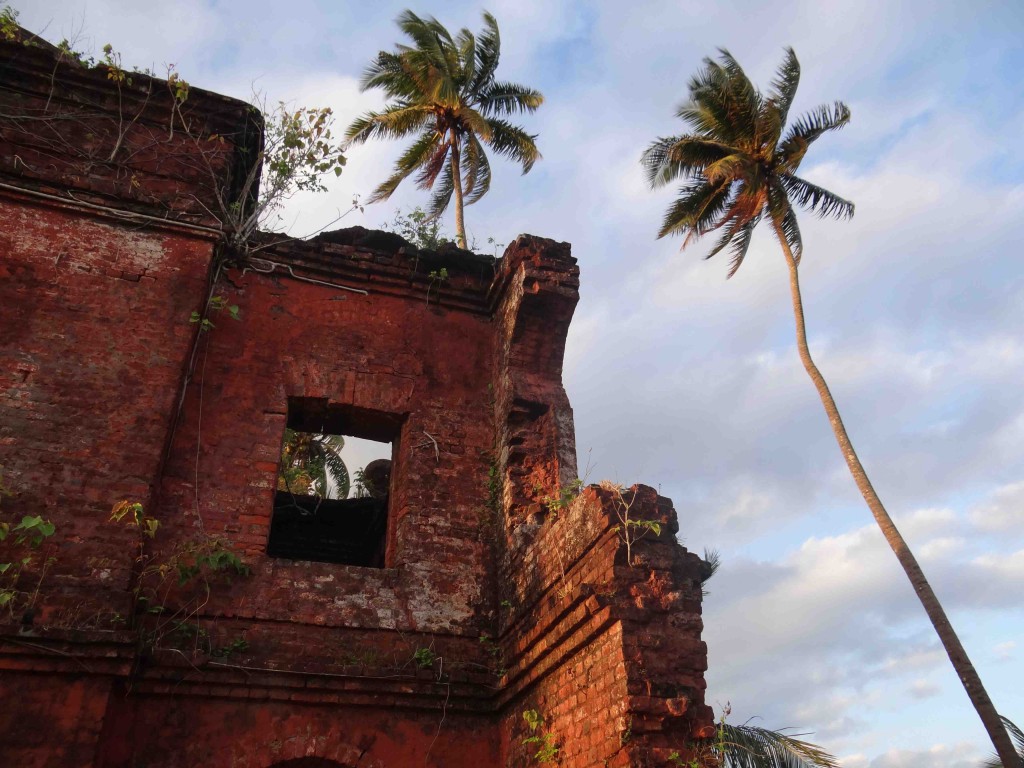 This is Viper Island. This used to be the original Kala Pani [execution point]. A court was also present in the same premises. The structure has been damaged due to Tsunami. Ferry ride is needed to get here from Port Blair.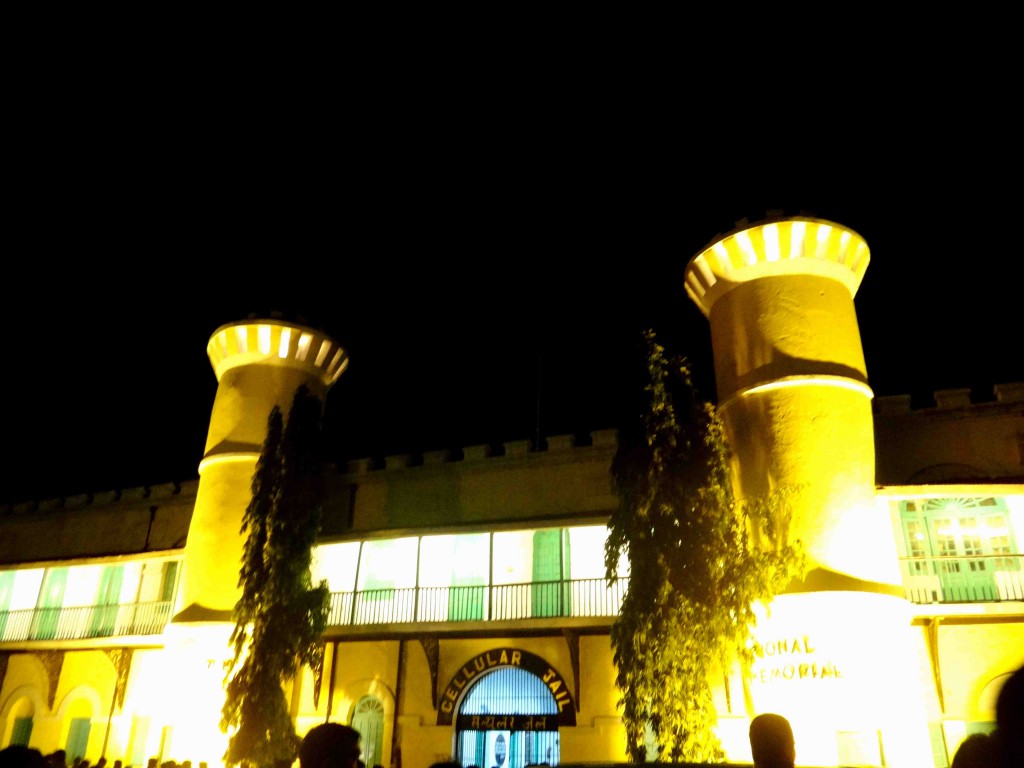 Cellular Jail at night. Every day except for Monday, light and sound show takes place. It's not to be missed. They tell stories about our brave countrymen, what they did to get us independence, about the suffering they went through for the country's sake. Clearly not an easy ride !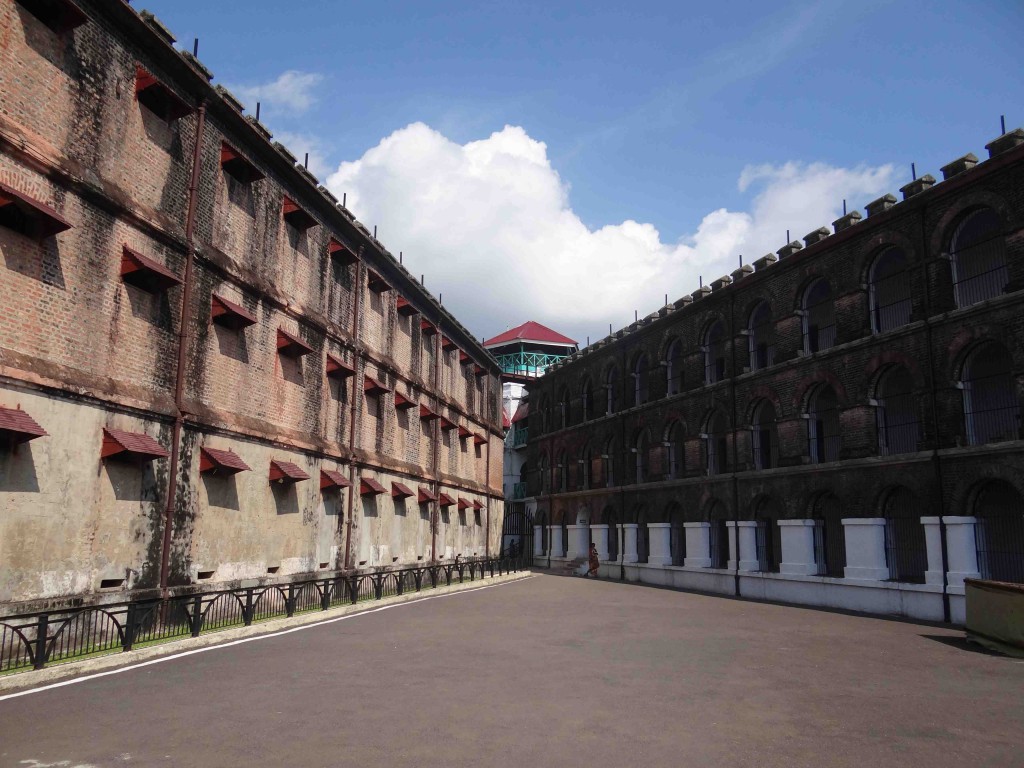 This the present Kala Pani Jail. It lives up to the name that has been given to it. One look at it and you can imagine how dark the life must have been there. The design was such that every prisoner had to undergo solitary confinement. They couldn't see one another, couldn't talk to each other. Just notice how the walls are built. Notice the so called windows on the left hand side. Absolutely heart wrenching when you get to see this.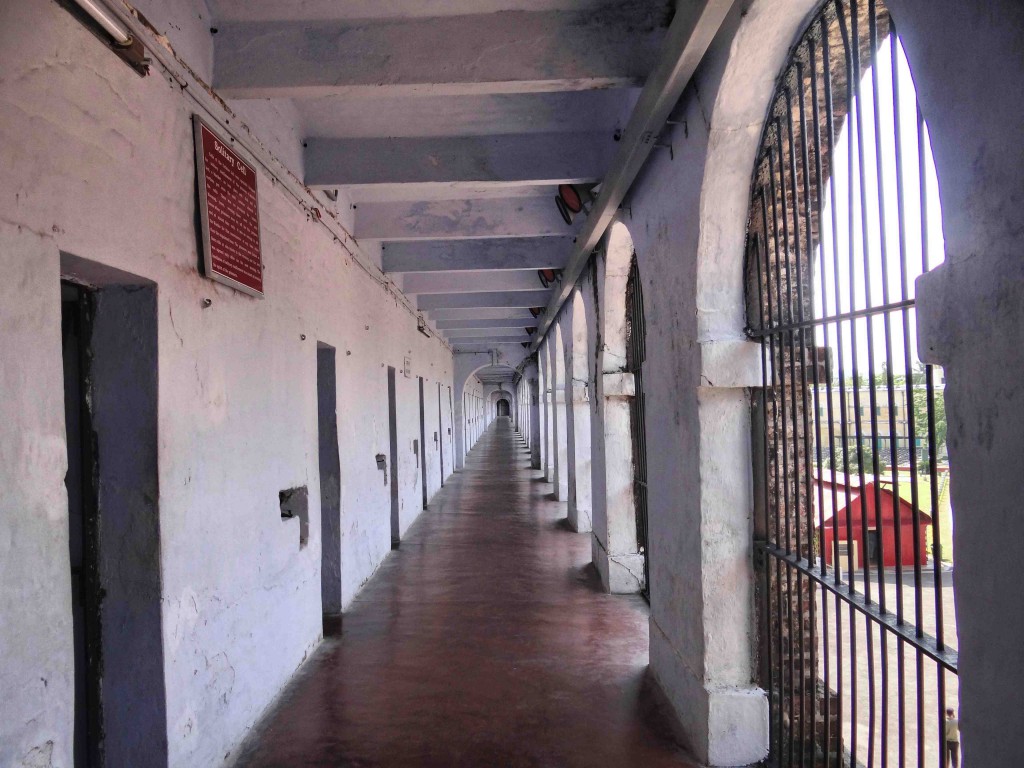 This Jail was surrounded by water on all sides. There was no way to escape at all. It is said that many of the prisoners went mad due to the kind of torture that was meted out. Imagine not getting to talk to someone for like years together ! We're so indebted to all our brave countrymen who fought so valiantly for us. Veer Savarkar and his brother were in the same jail for about 10 years and they hadn't met even once in all those years.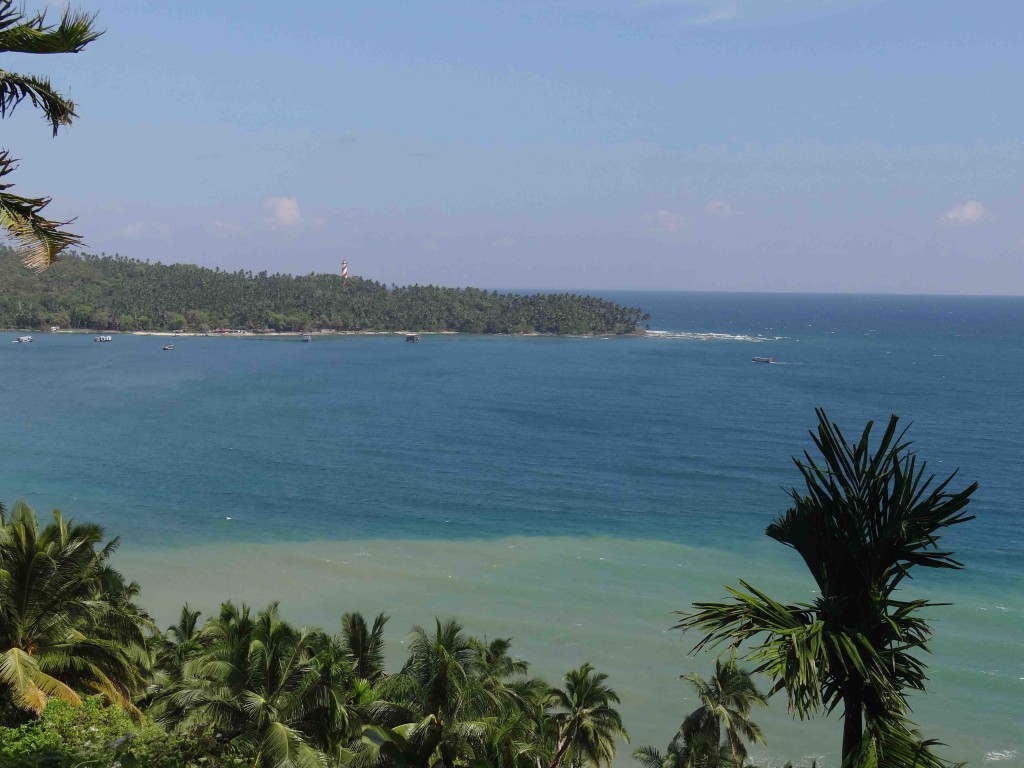 This pic was taken from Mt.Harriet. The Island that you see is North Bay. Now, if you have INR 20, turn it back and check this pic again

This is the same pic that has been printed on the INR 20 currency.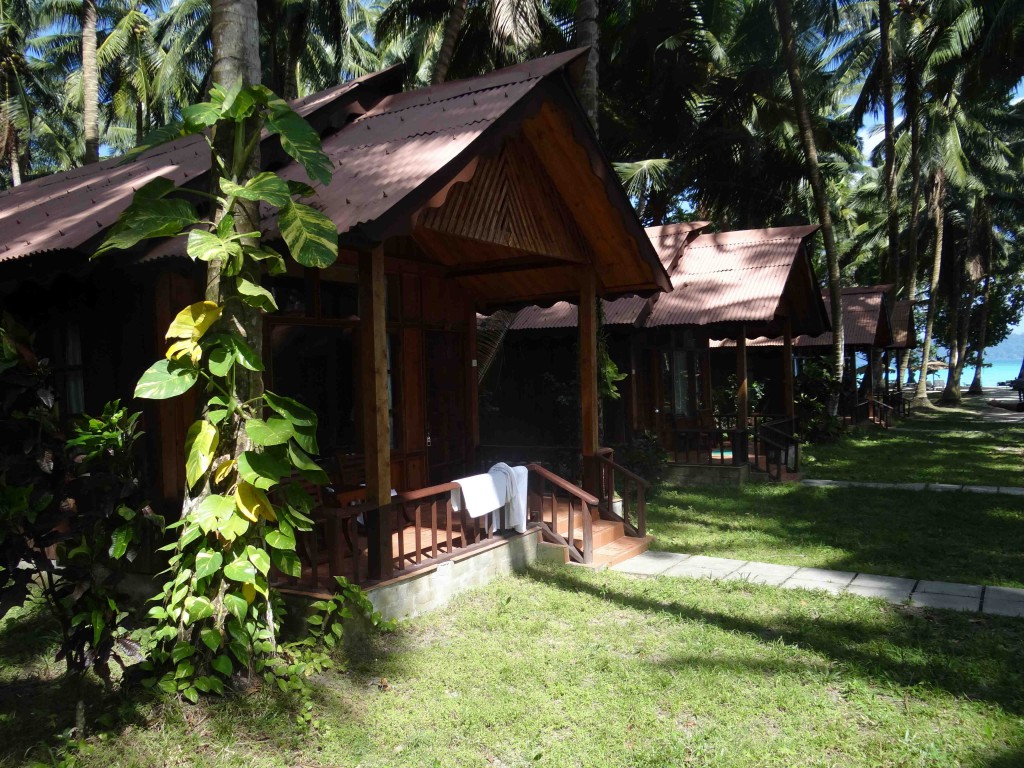 This was our very beautiful resort at Havelock Island. Havelock is about 2.5 hours from Port Blair. You need to take a ferry to get here. Havelock is absolutely stunning ! So serene, calm and pristine waters.
This is the beautiful Radhanagar beach. This is definitely one of the best beaches of what I've seen and it was also awarded one of Asia's best beaches by TIME magazine. The blue waters and white sand are just amazing. Elephanta beach is just another 40 minute boat ride away from Havelock. You can do scuba diving,snorkeling and other water activities there. But I would prefer going for scuba diving and sea walk in North Bay.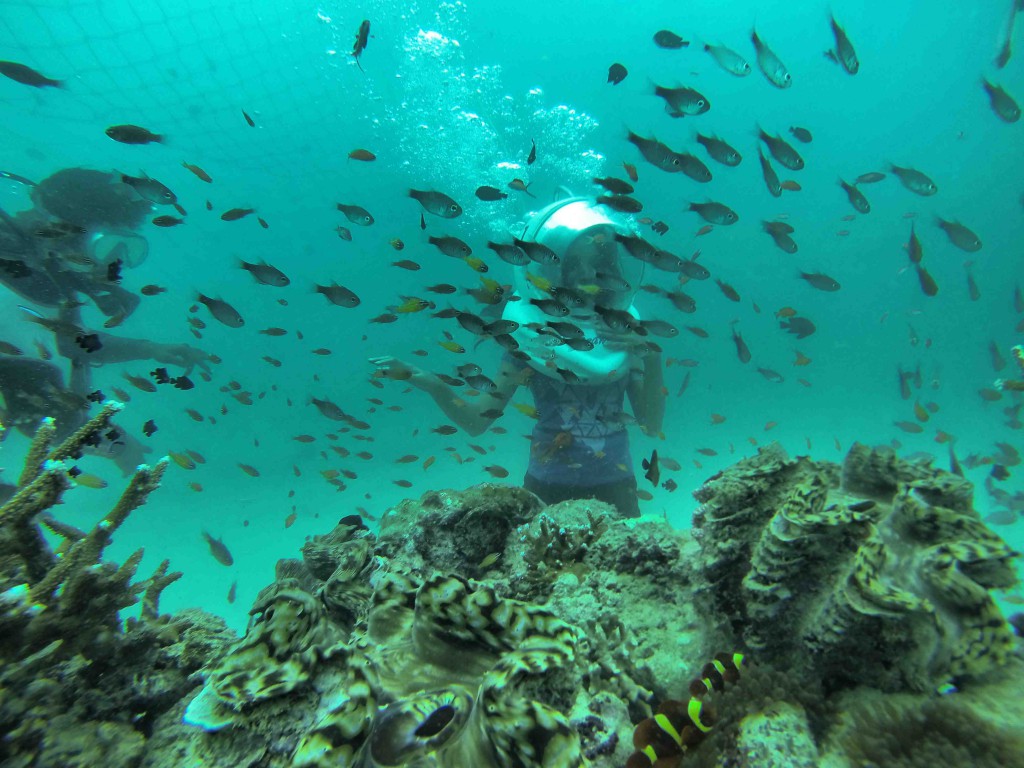 Sea Walk at North Bay. It is one of the most amazing things ever ! You get to see corals, sea anemones, different hued fishes and what not. Absolutely breathtaking it is.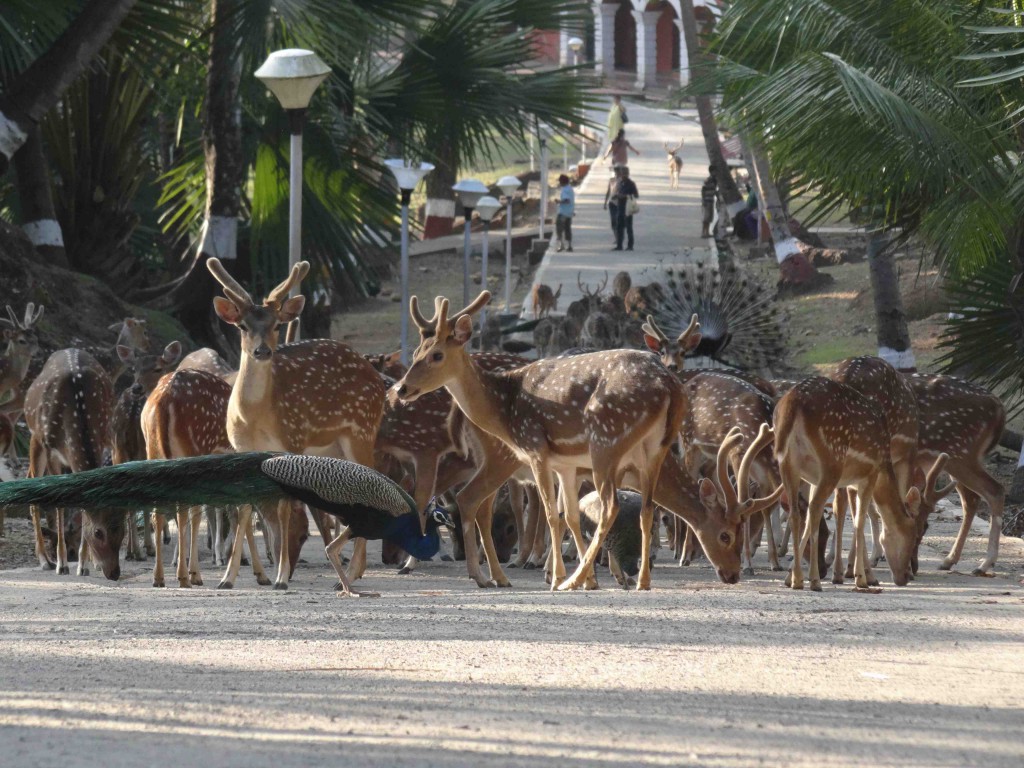 Look at these beauties !! This is at Ross Island. You'll be greeted by hundreds of deer and many many peacocks. No matter how many times you've seen a peacock dance in it's full glory, it's never enough. So many of them started dancing together as if there is no tomorrow. And the deer were so so cute to the core.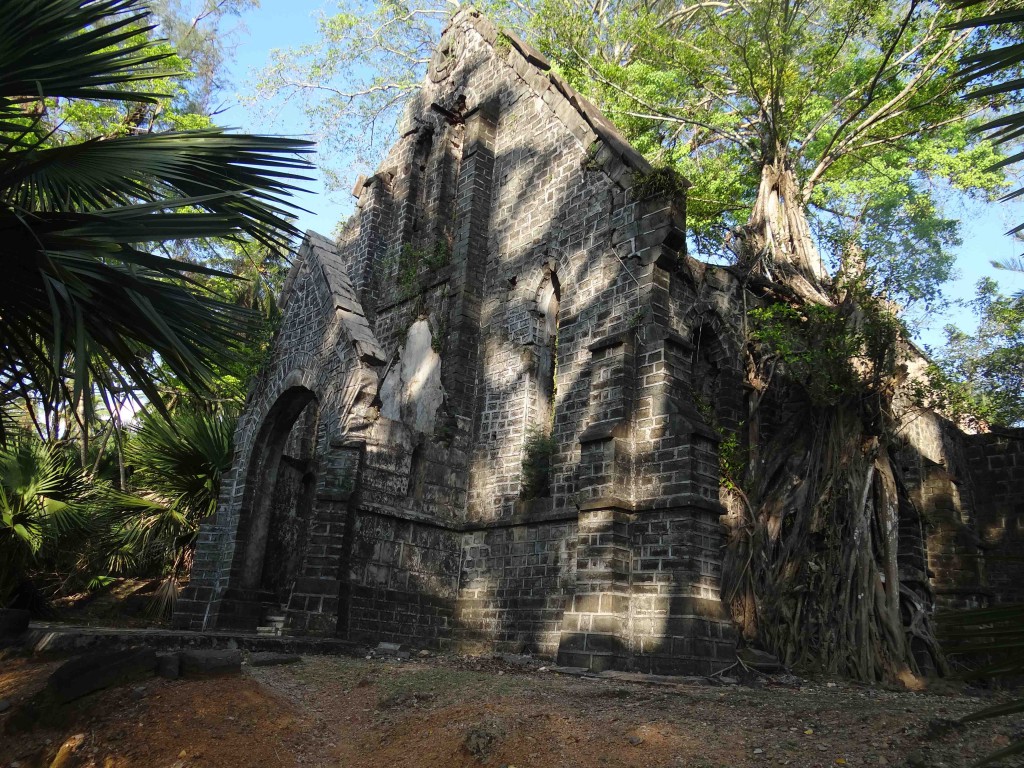 Port Blair was saved from the 2004 Tsunami by Ross Island else much of Port Blair would have got washed away.The picture says it all here about the destruction that took place.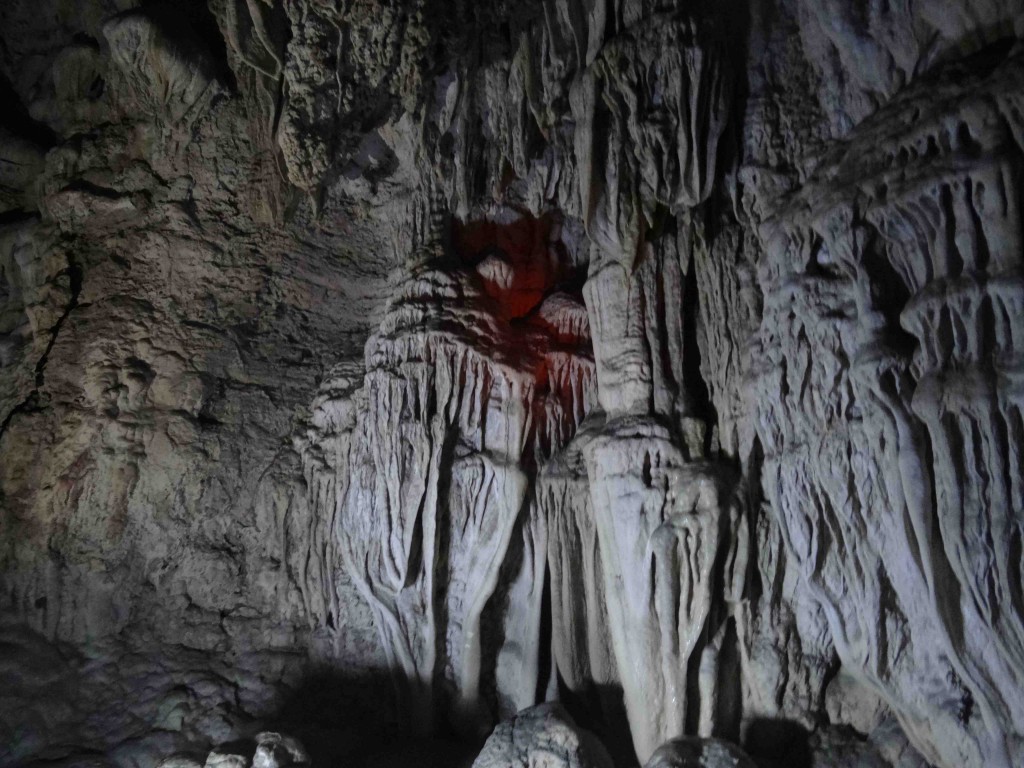 At Baratang island. You get to visit the limestone caves after a small trip via the mangroves.
Stalagmites and Stalactites at Baratang Island. Once you travel via mangroves, you need to walk for about a kilometer till you get to these limestone caves. It's a beautiful place. In peak season, there would be a lot of people. In order to get to Baratang, you would need a permit as we need to travel via protected forest zone.
Andaman Islands caters to everyone whether it is a romantic getaway, fun trip with friends, family trip or a relaxation trip.
Cheers,
Travelrope-Let's Head Out