Choosing to go to Thailand has been one of my wisest decisions till date. Not only is it a place where you have a zillion things to explore, it also caters to different needs. When I was checking on what must be the places to visit in Thailand, Phuket topped my list. Phuket is so amazingly beautiful and safe for tourists. I stayed for just 3 days in Phuket and how I wish I had extended it !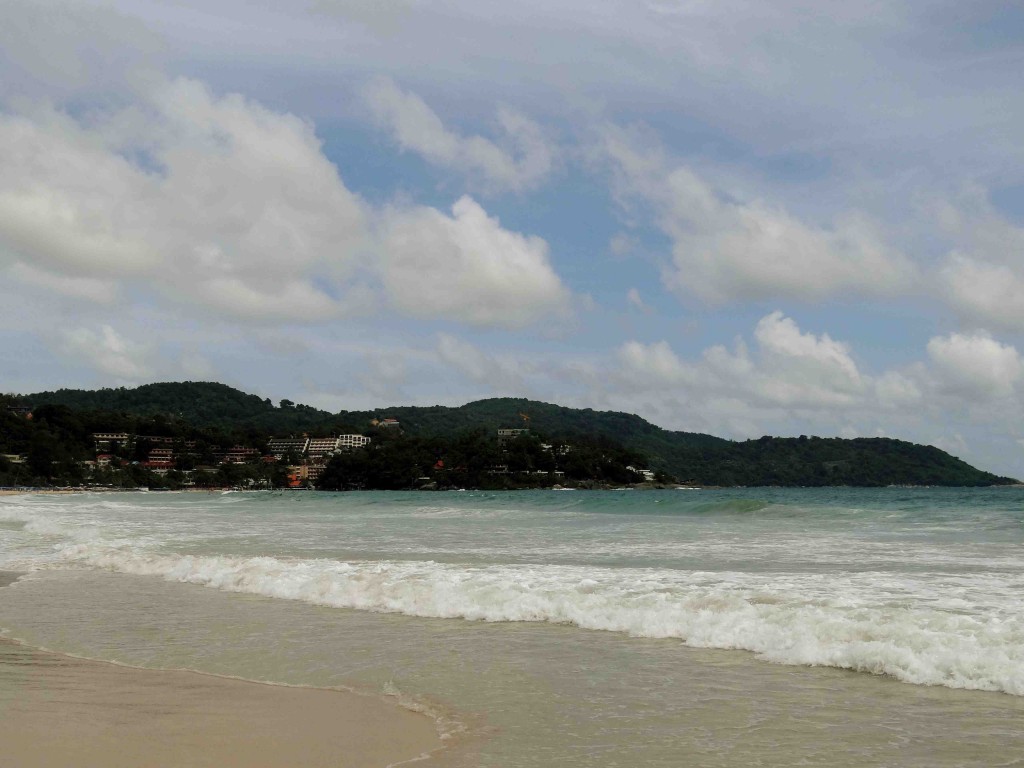 The first thing that I did after reaching Phuket was I went straight to Patong beach. Phuket seriously can boast about clear waters and the beaches are oh-so-awesome. There are many restaurants and resorts close by. It also offers very good options for accommodation. I spent some part of the day just lazing here. Nothing like doing nothing, right ?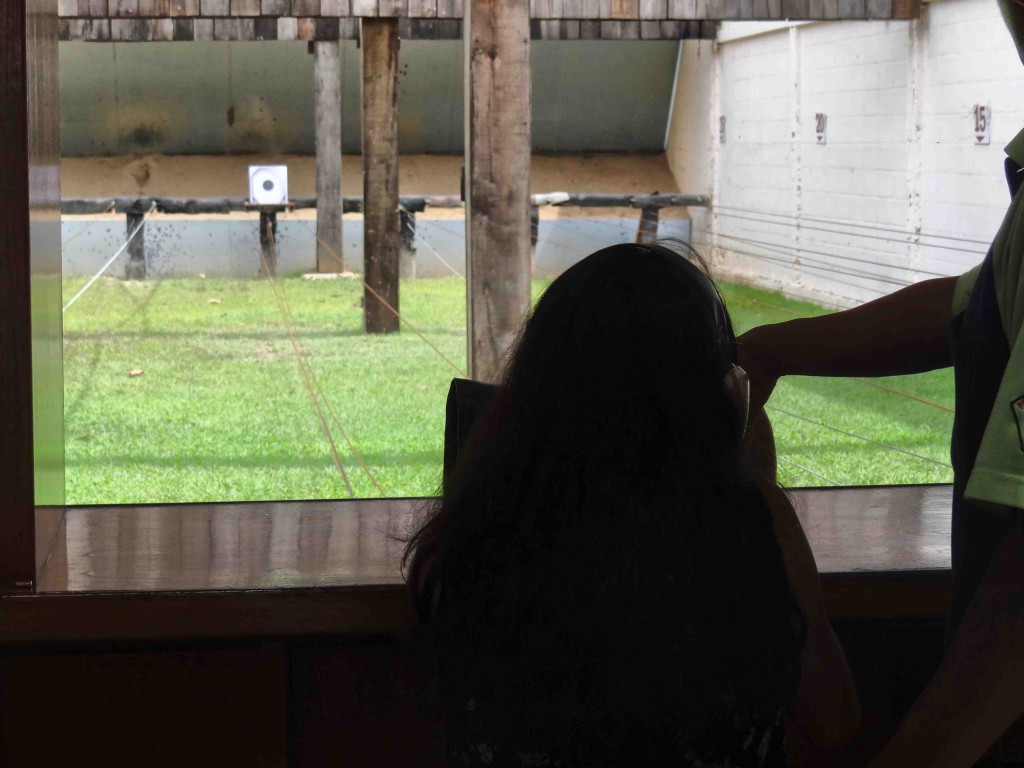 My next stop was at the Phuket Shooting range in Chalong. You can choose rifles, pistols and try your hand at it. At the end of it, I was even given the score card which I still have. I may not say it has been the best, but different for sure. Well, that's me you're seeing in the pic and I think I scored 70/100. Not bad,huh ?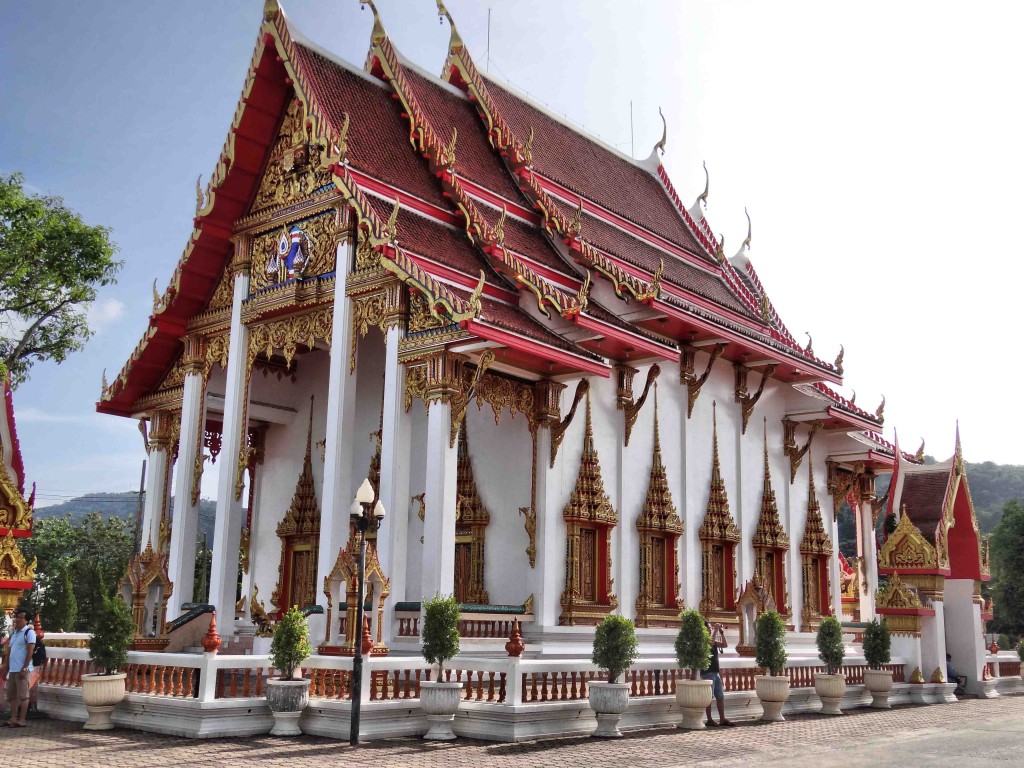 Being in Thailand and not visiting their gorgeous looking Buddhist temples ? No way ! This was shot at Wat Chalong. This is considered as one of the most important Buddhist temples. It looks absolutely stunning with the kind of decor it has!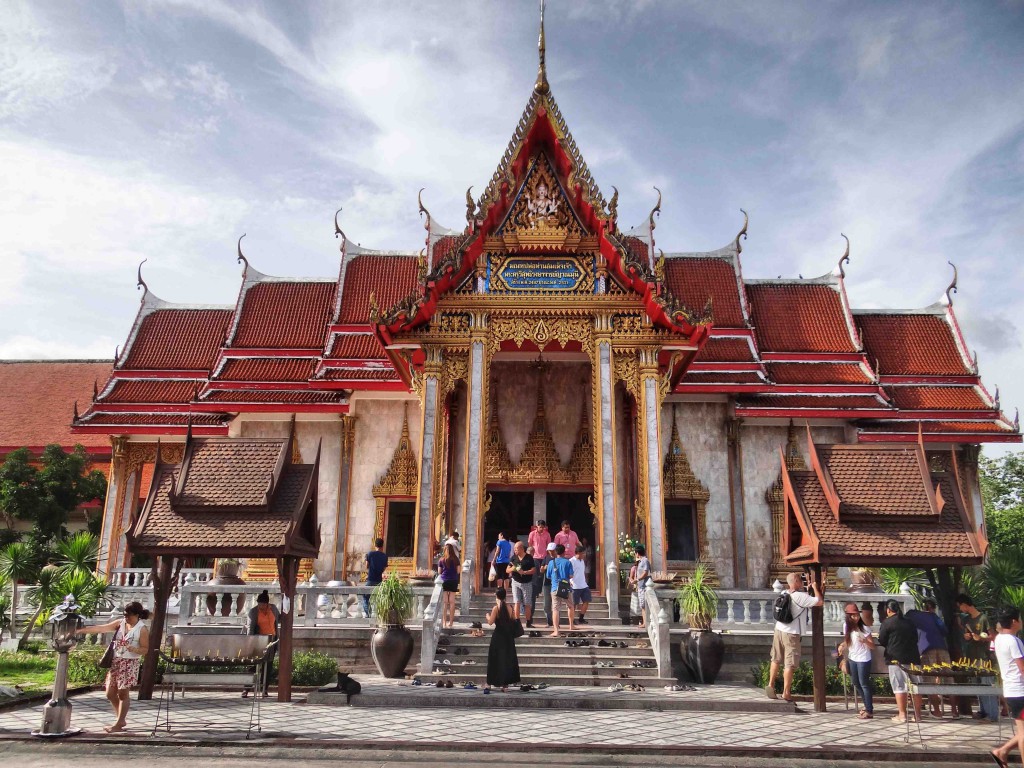 There is a certain charm and beauty associated with Buddhist temples. It's almost as if someone had just then decked it up.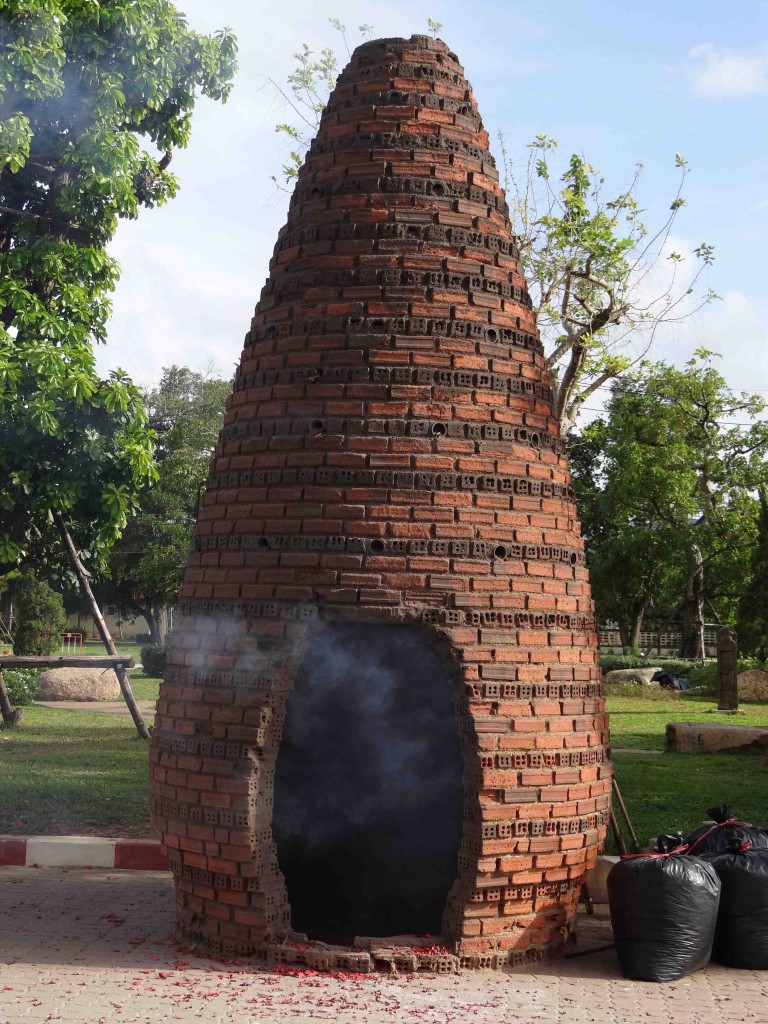 This is a place given to burst crackers. Just like how we ring a bell in a temple, they burst small crackers here. I witnessed this for the first time in my life.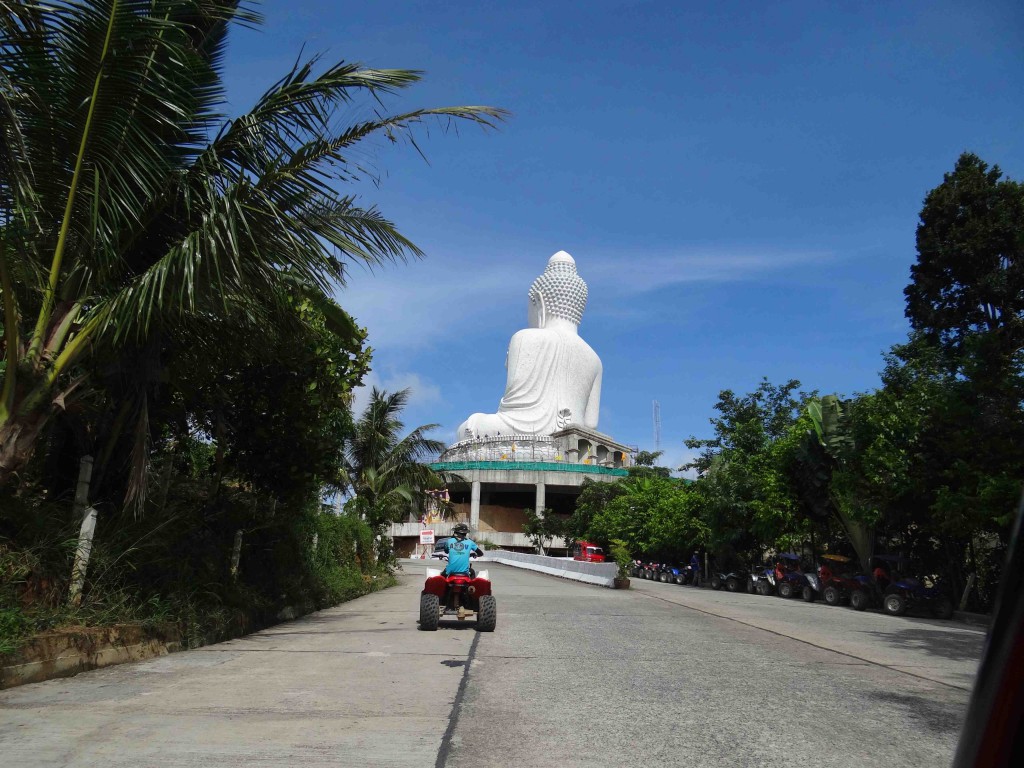 My Phuket city tour was still on. I went mountain biking all the way till the Big Buddha on Nakkerd Hills which is between Chalong and Kata. The view is simply stunning and it is definitely worth it. If you're visiting Kata, do visit the Kata beach as well.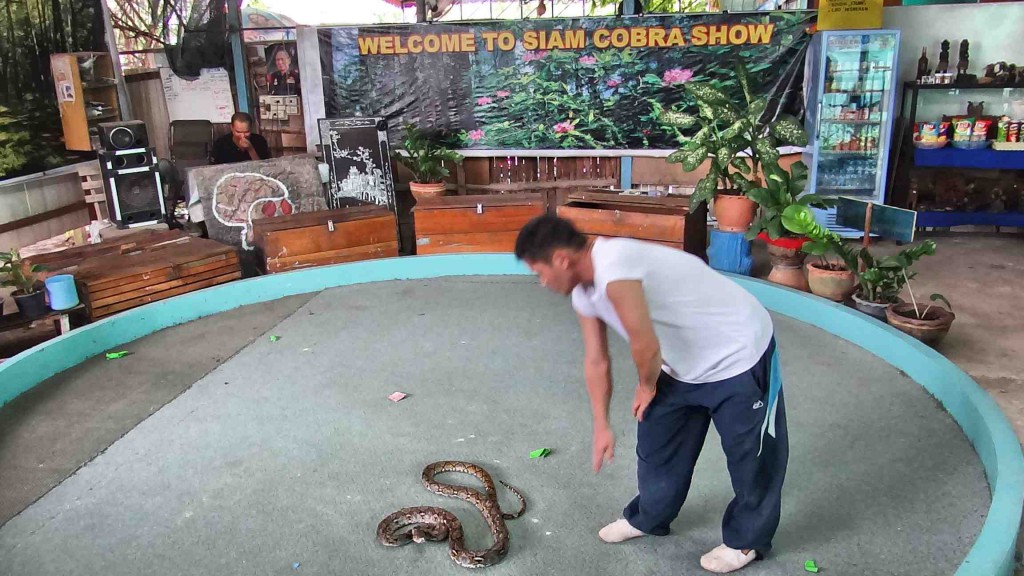 Thailand is really famous for snake shows and Elephant safaris. So, I did catch up on the snake show. So, this daredevil guy here kissed a cobra, played with rattlesnake and what not ! I did manage to touch a cobra and hold a python.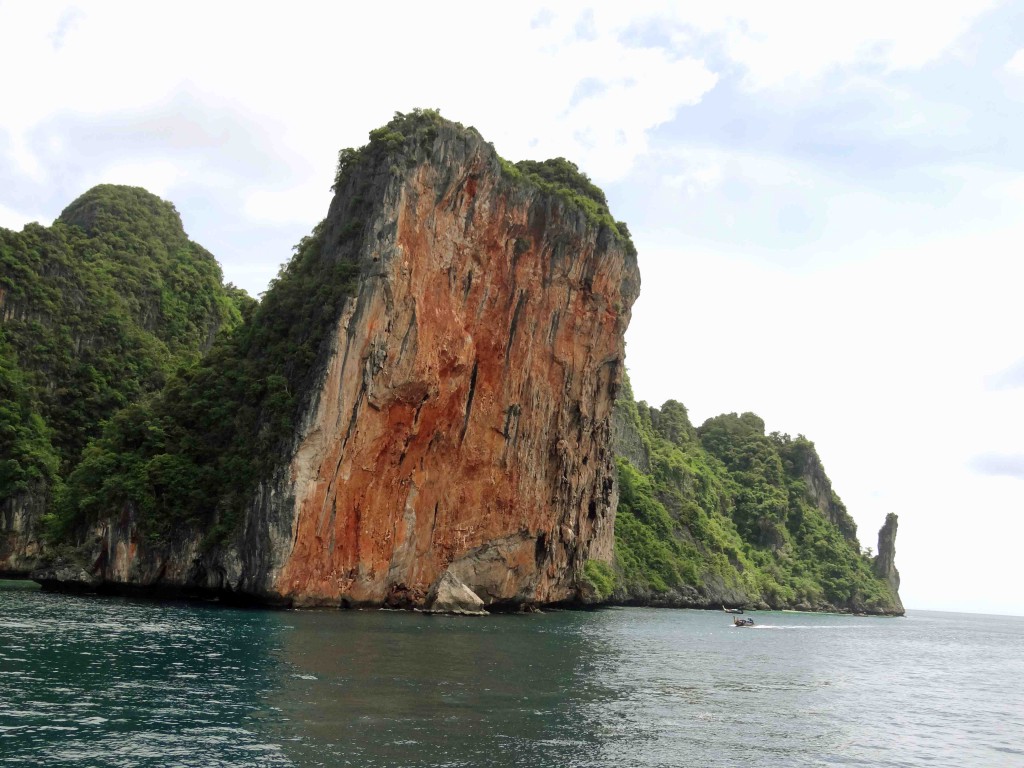 Next day I started off early towards Phi Phi Island. You can choose between Krabi and Phi Phi if you're making a trip towards Phuket. So I chose Phi Phi. I wanted to see these breathtakingly beautiful little pockets of islands.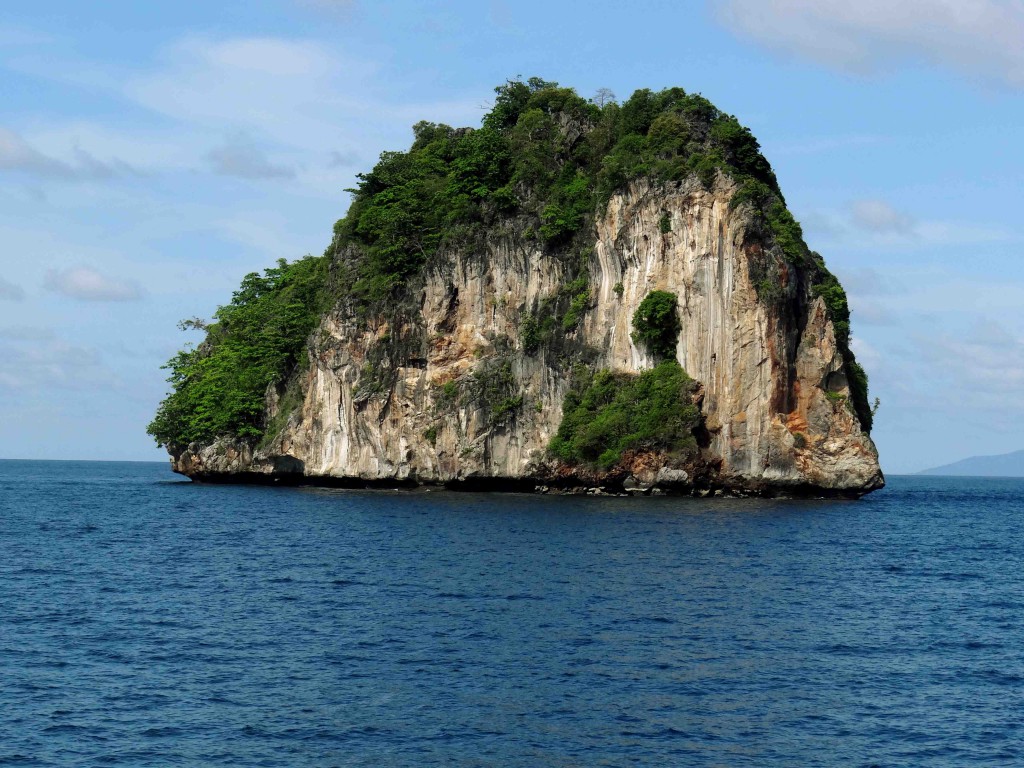 As I got closer to Phi Phi Islands, the color of water was what impressed me the most. You can even stay at one of the beach resorts at Phi Phi. I would suggest this if you have an extra day at hand.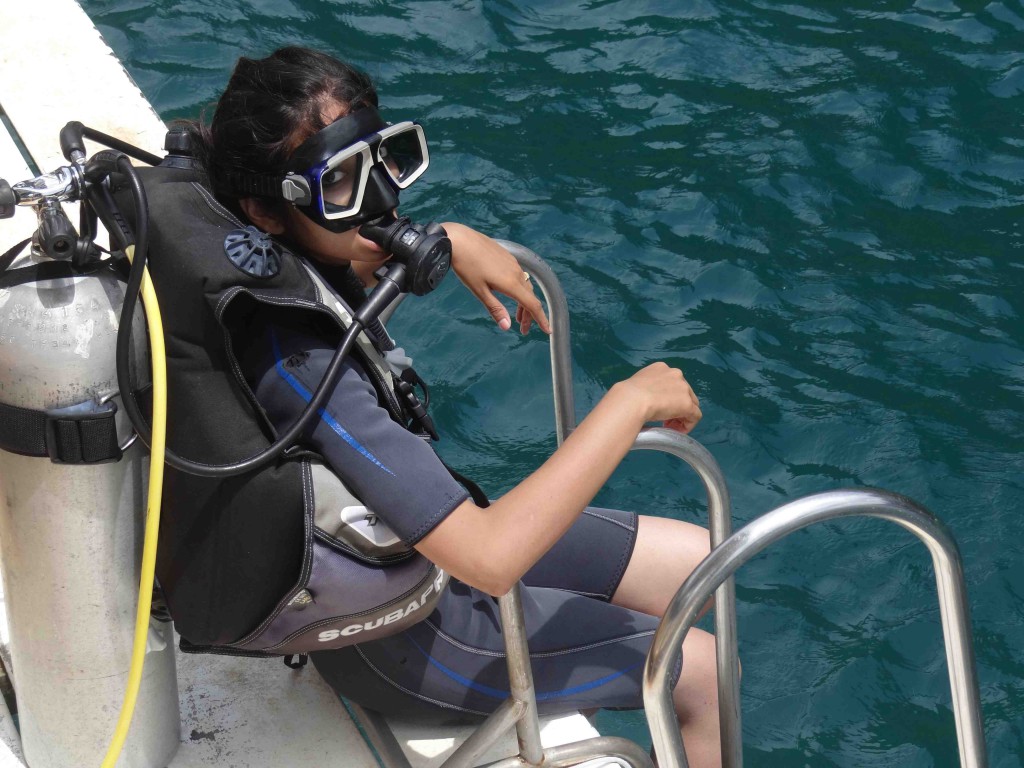 There are many water activities here like scuba diving and snorkeling. This was where I tried my hand at scuba diving for the first time. I got to see such cute looking fishes and other aquatic life. Though initially scared, I enjoyed myself thoroughly. Phi Phi island is about 2.5 hours ferry ride from Phuket.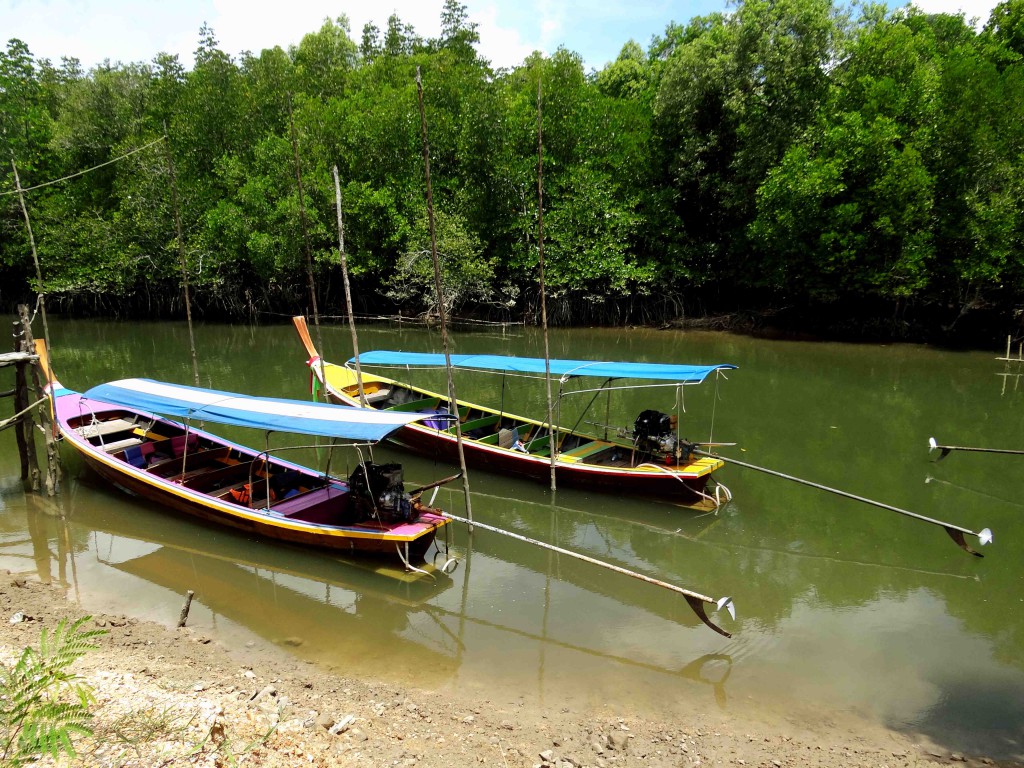 This was the start of a brand new day at Phuket. I was on my way to the very famous Phang Nga Bay or famously called as James Bond island.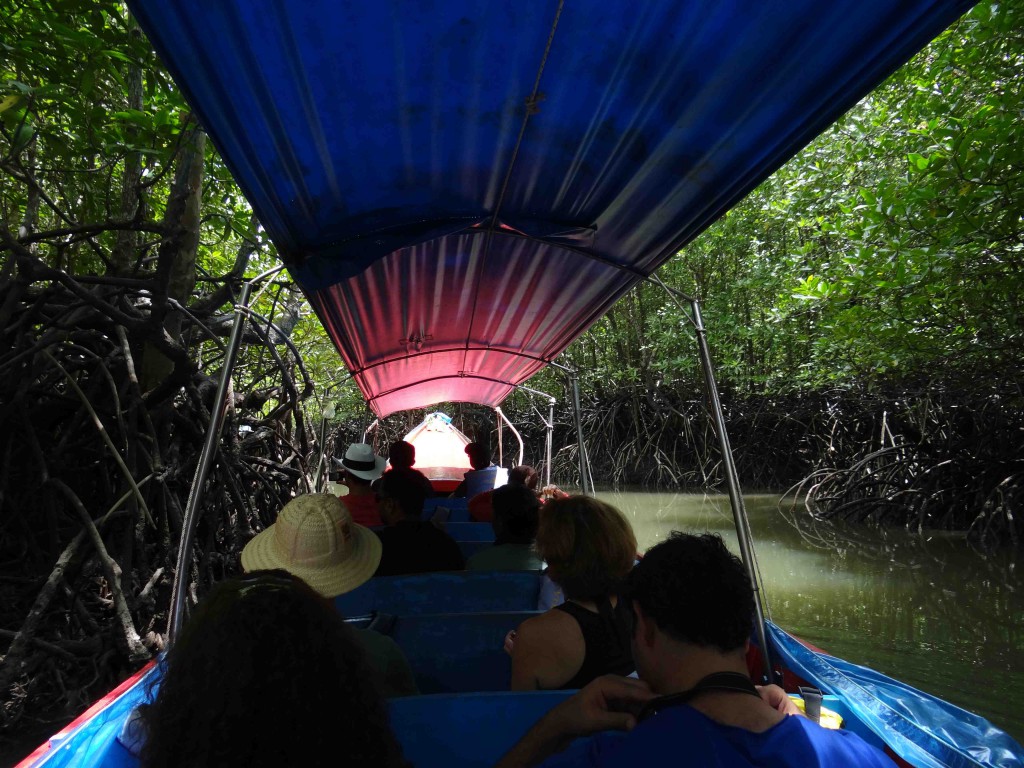 I cannot tell you how beautiful the journey was in this longtail boat though the mangroves !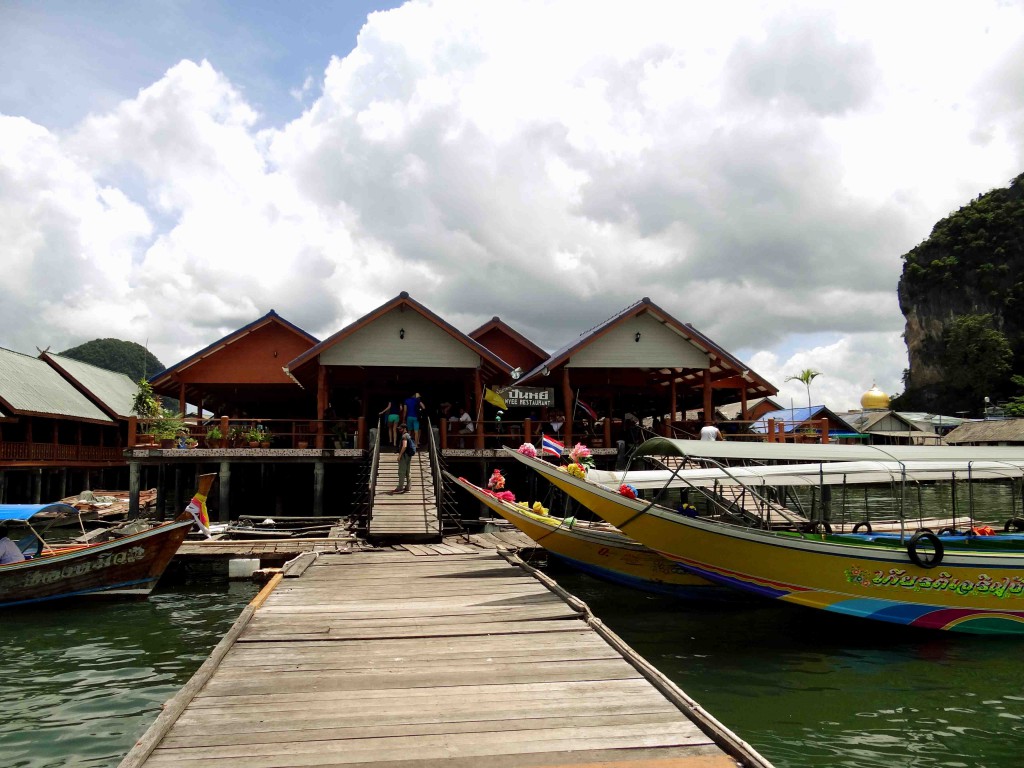 After having stopped in the middle of nowhere for lunch and some shopping, I set off again towards James bond Island.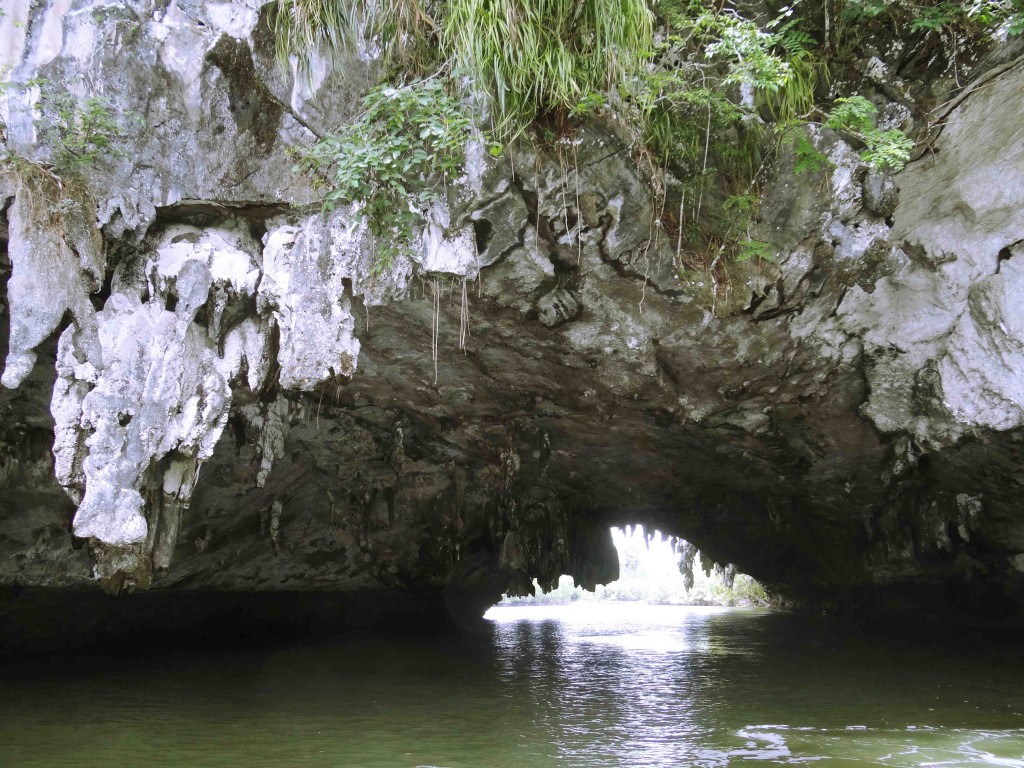 Journey through the caves !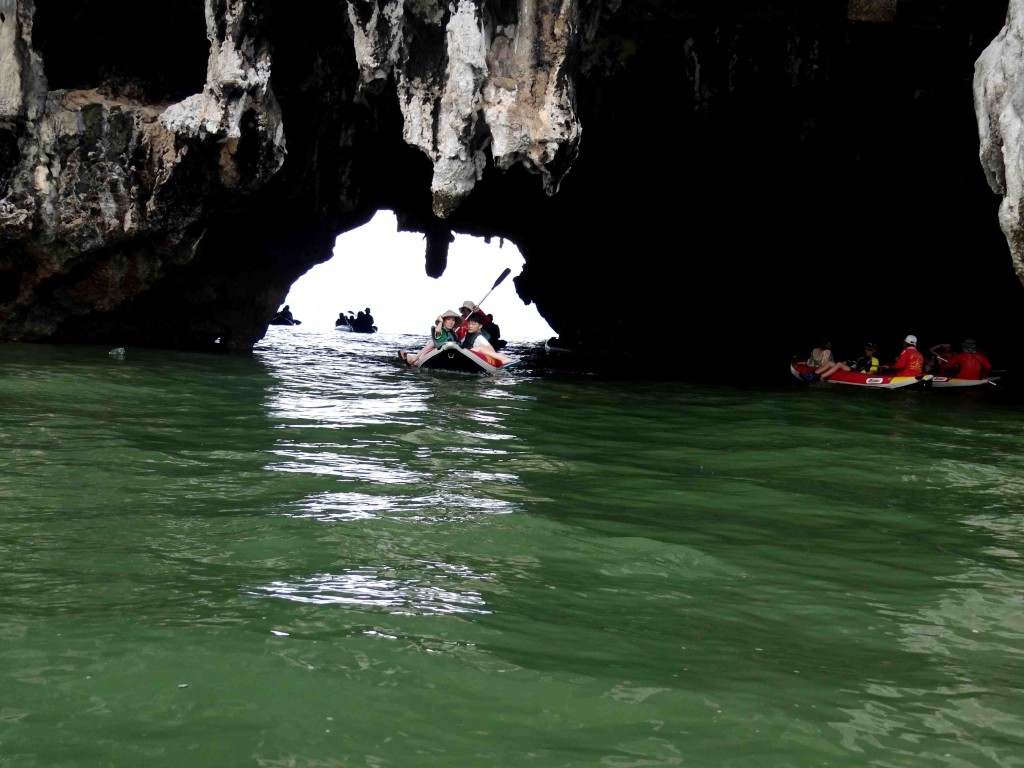 Some canoeing later, I reached James bond Island. The place where canoeing happened was just out of the world.  It was as if I was living in some fantasy world.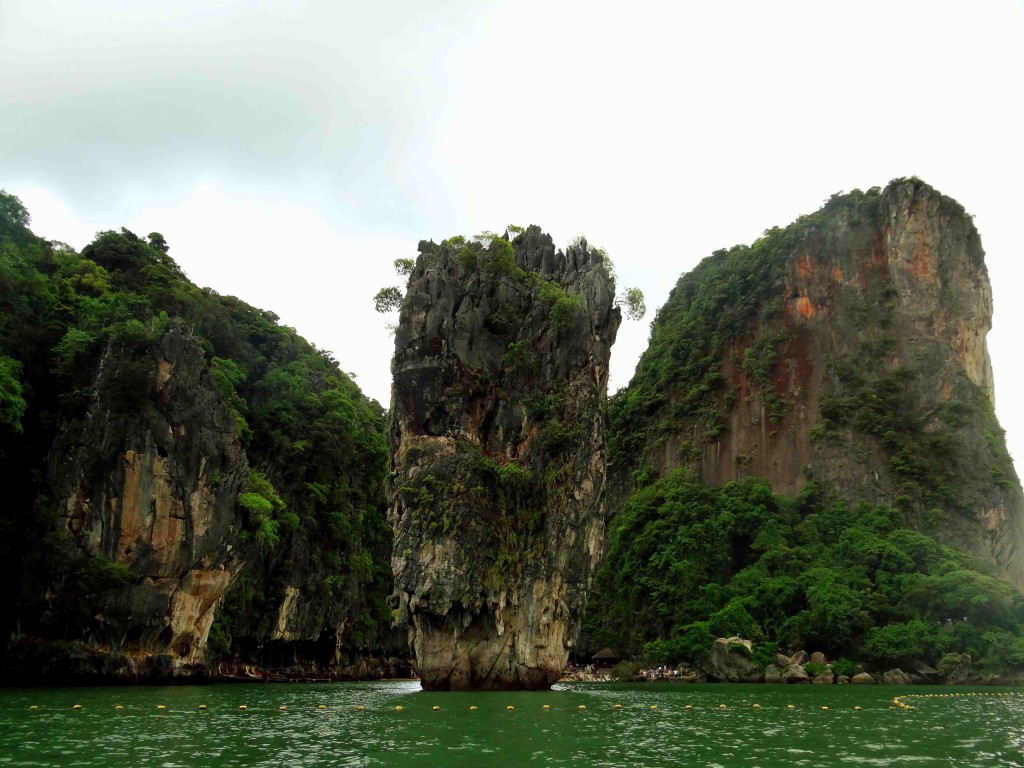 Finally reached the Island. Absolutely serene and so peaceful. One of the coolest places that I've ever visited !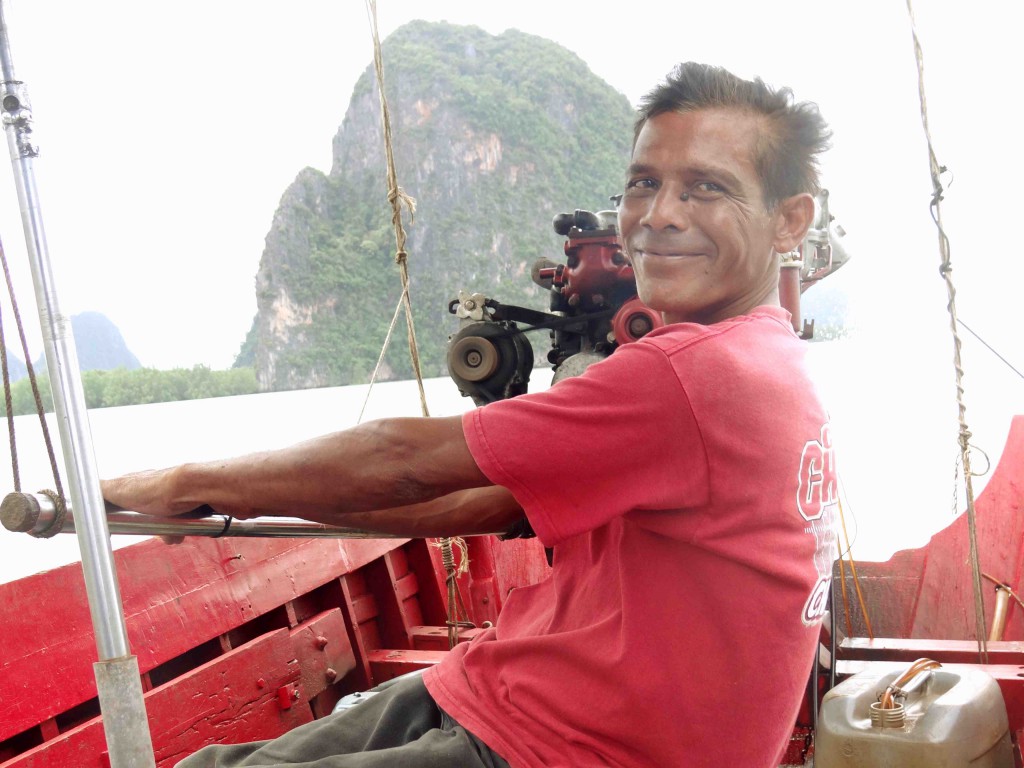 The friendly longtail boat driver who taught me how to drive it.
This was my last stop in Phuket – Reclining Buddha at Suwankuha temple.It has been quite sometime since I made the trip but it definitely has been a memorable one !
Cheers,
Travelrope-Let's Head Out !