My love for historical monument continues. There is some sort of enigma about these sculptures that draw me to them. India being so diverse, it is definitely one of those places where one can visit the sheer brilliance of age old art. This time around I went to witness the inconceivably bewitching Elephanta Caves,which is about an hour's ferry ride from Mumbai's Gateway of India.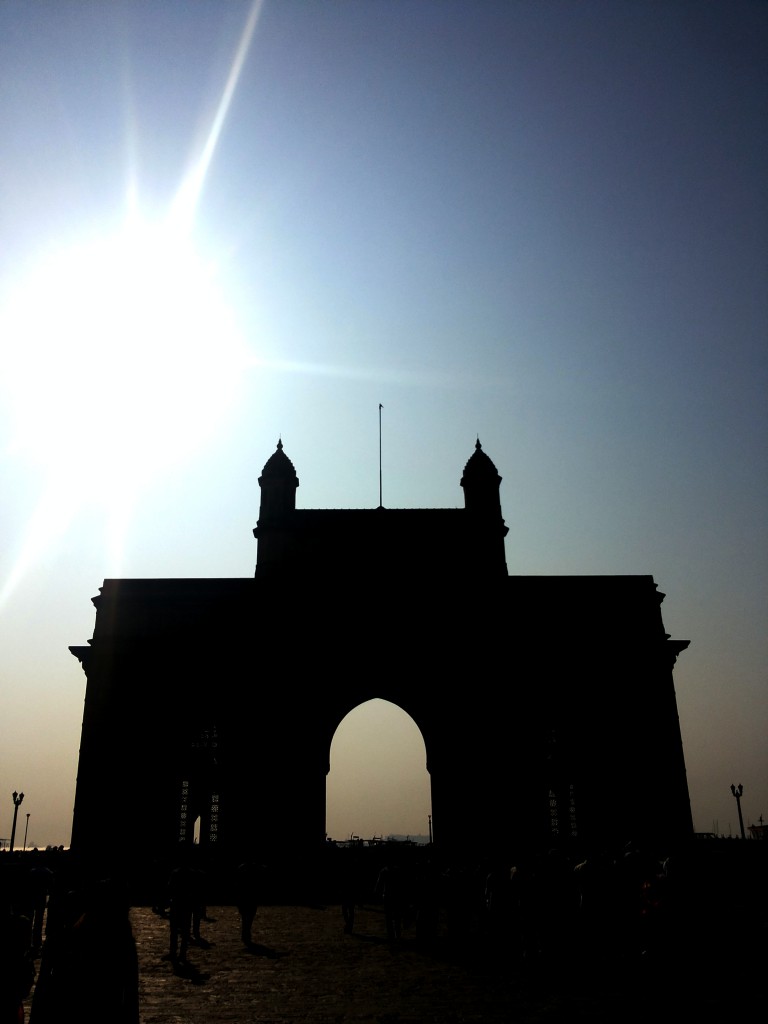 I started my journey early in the morning in a local train and I was here at Gateway by 9 am in the morning. Being in Mumbai and no local train journey ? Of course not ! It's almost as if I travel to Mumbai just to get into one of those local trains.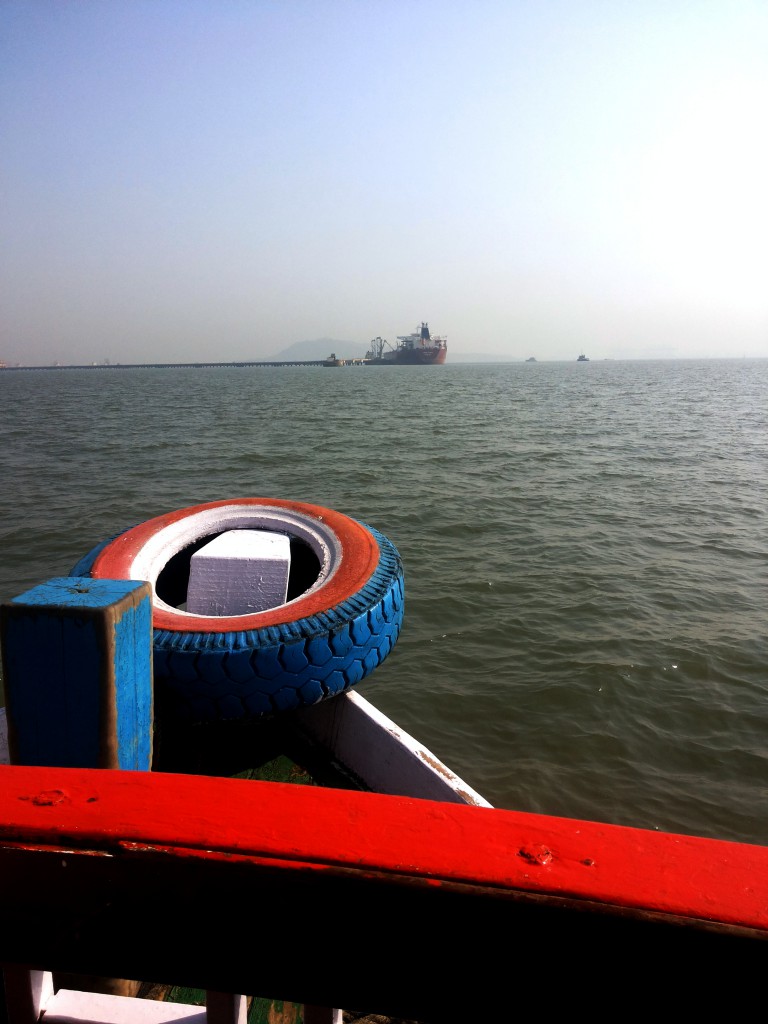 To get to Elephanta, I had to take a ferry ride for an hour. What a sight it was ! I got to see such amazing coast guard ships, oil rigs, got company of gorgeous looking seagulls, seagulls fishing for their food, cool breeze to keep me calm in the sweltering heat and I could even see BARC [Bhabha Atomic Research Center] from the ferry.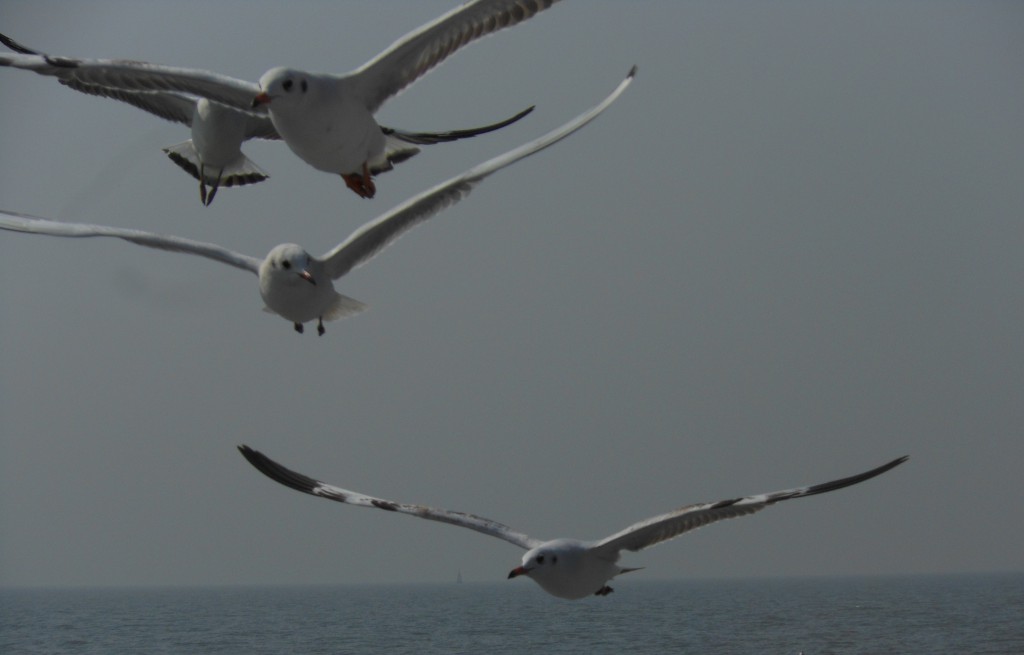 There were these seagulls who just couldn't move away from the ferry. It was as if they were stalking someone in the ferry! For me,it was the first time that I got to see them at such a kiss-and-go distance. Do you see middle guy over here ? He just kept staring!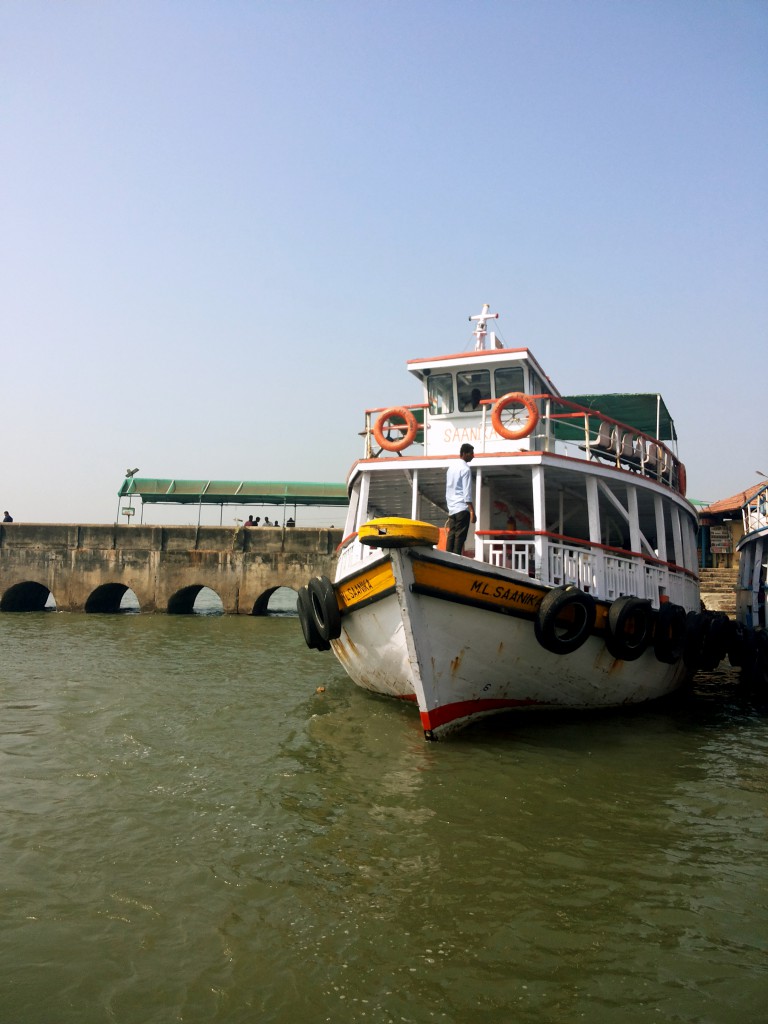 This is the shore of Elephanta caves and the location is absolutely picturesque. Sometimes I feel that as one starts traveling, everything becomes two fold beautiful. Personally, I have changed so much! I now no longer care about what wardrobe I should be carrying. My main focus is on comfort now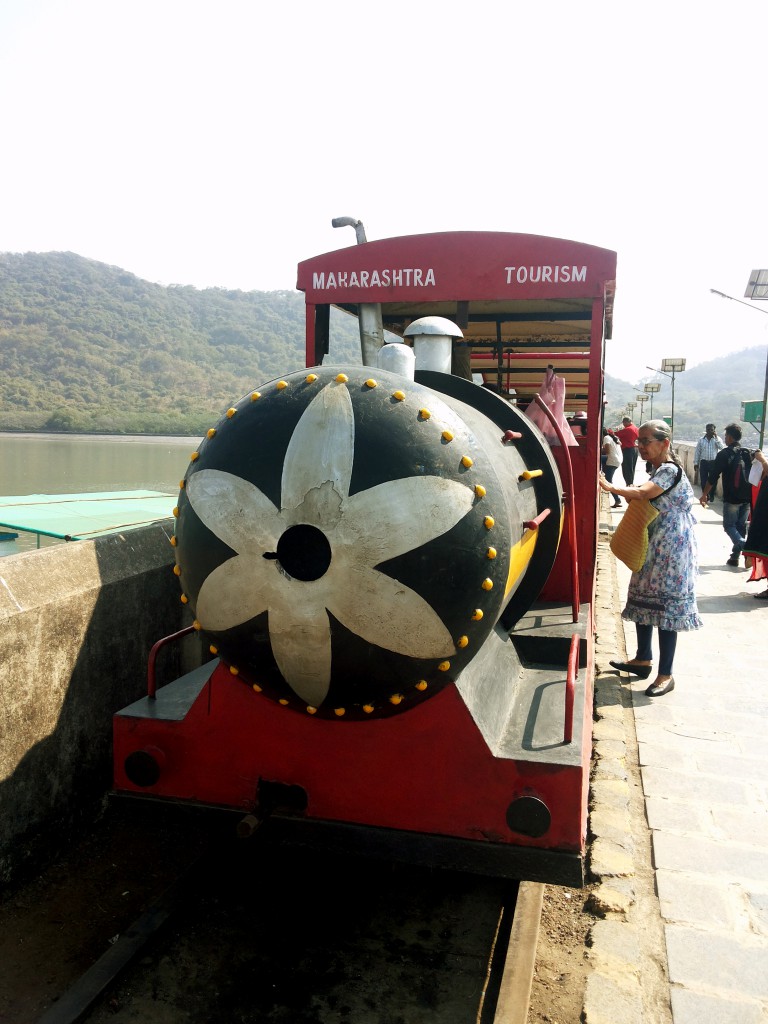 This cute looking toy train takes the visitors for about a kilometer. Post that, to get to caves, we need to many stairs. This train actually reminded me of childhood days when my parents used to take me to ride in the toy train at Cubbon Park in Bangalore.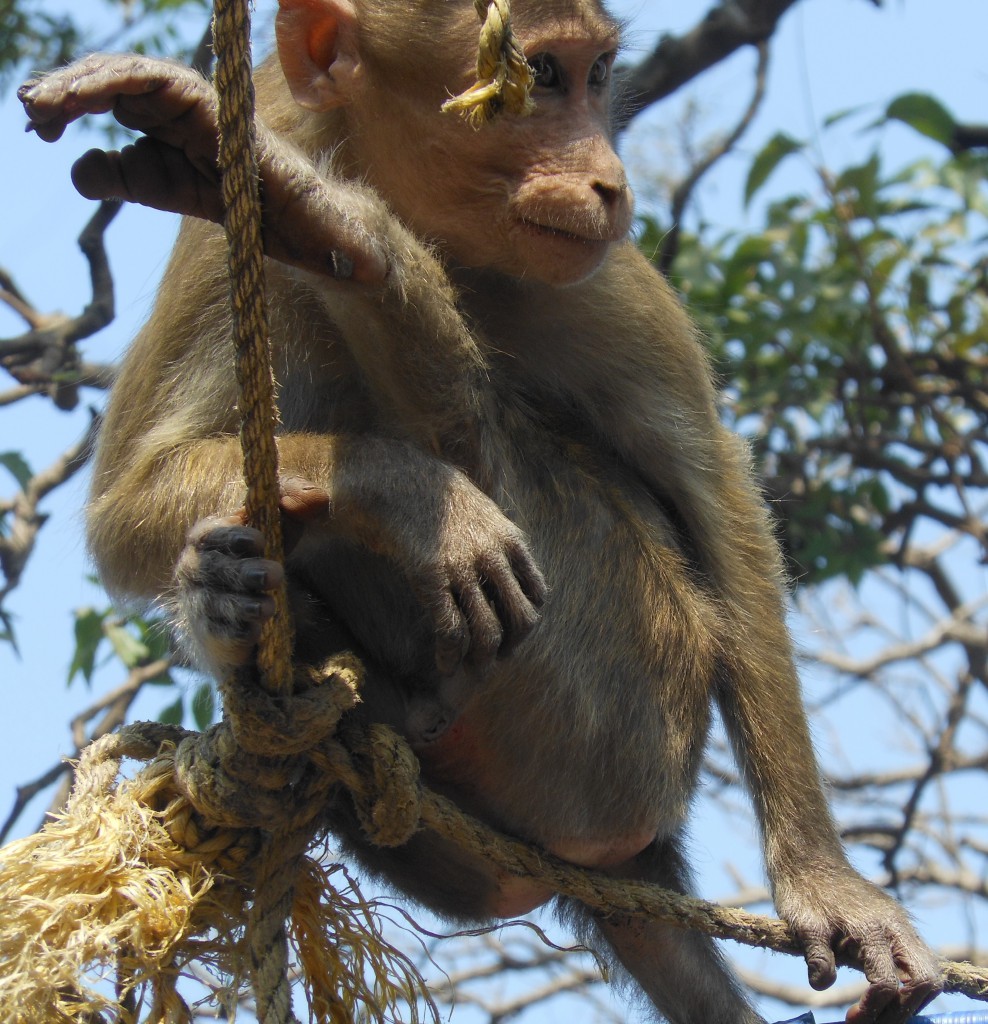 Elephanta Caves has so many monkeys in their fun form. I think they like Mango juice a lot ! They kept stealing particularly Slice mango drink from so many people over there.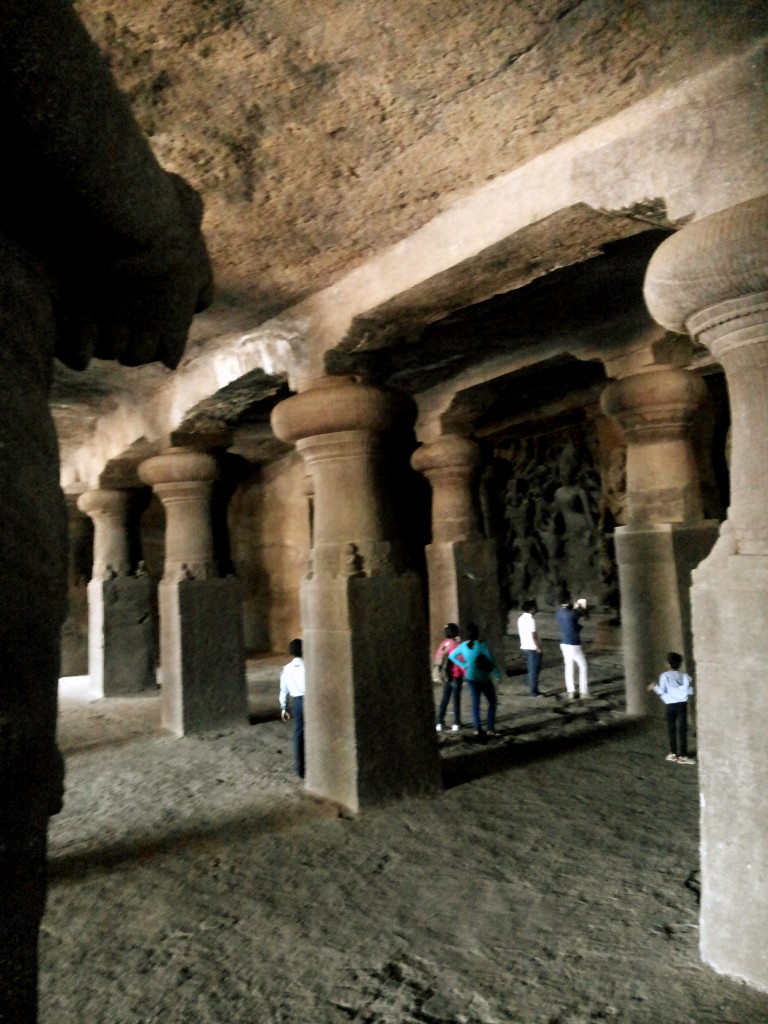 As I entered it, I could only see these alluring pillars and they are so massive. Elephanta Caves are the remains of the Golden Age of Guptas. I remember studying about them in my History Class way back in school. Happiness is when you can relate a chapter from your textbook to reality! Elephanta has been recognized as a UNESCO world Heritage Site.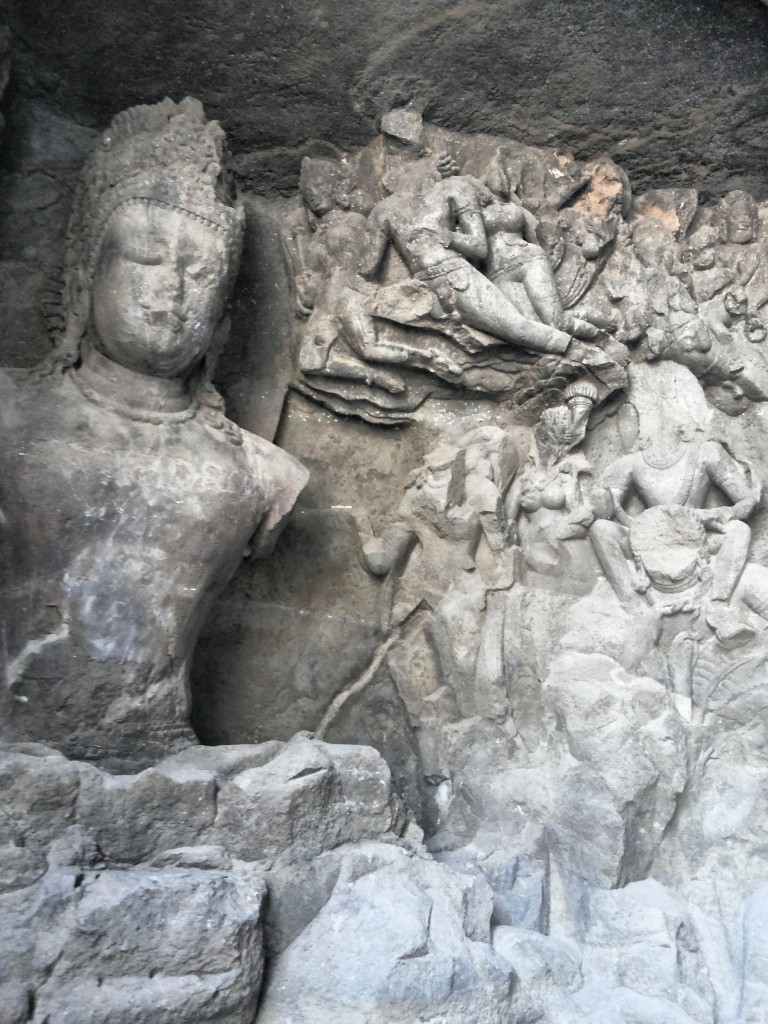 This is one of the first sculptures that you see when you enter the first Cave. It is called as Yogashiva. Shaivism [worship of Lord Shiva] flourished under the Guptas and this is what you'll get to see here.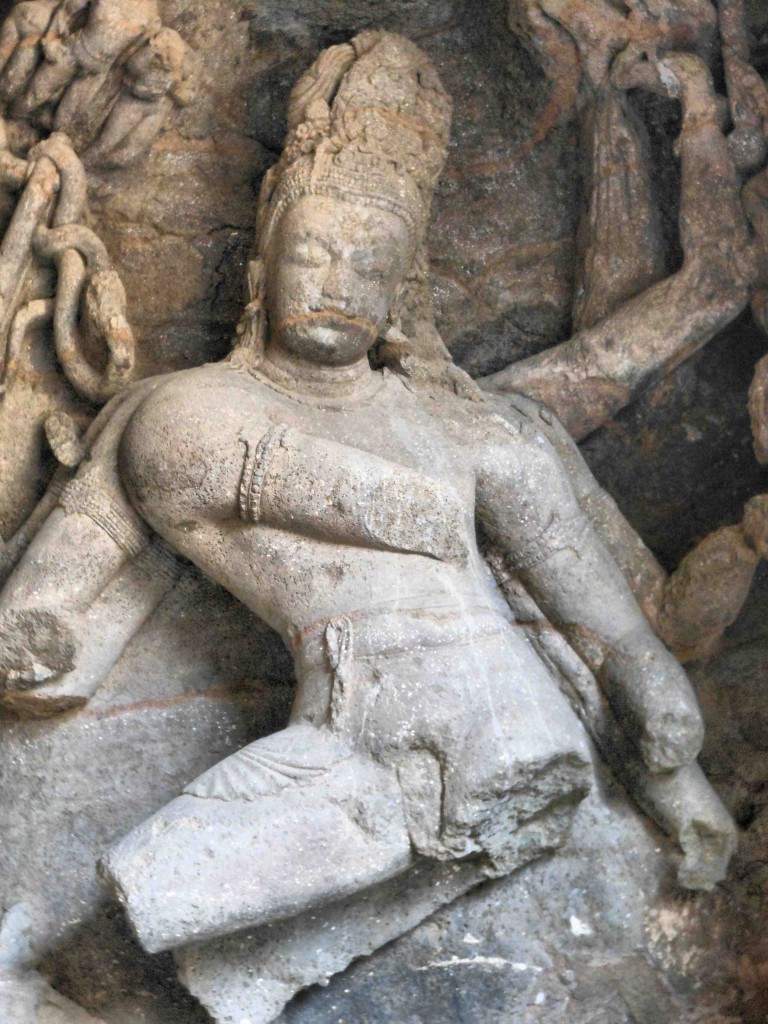 I absolutely love the sculptures that depict Lord Shiva in the Nataraja pose- the celestial dancer. Being a classical dancer myself, I have great reverence for him all the more. It is said that this pose helps us bring dance closer to us. It helps us focus only on the dance and make it ours.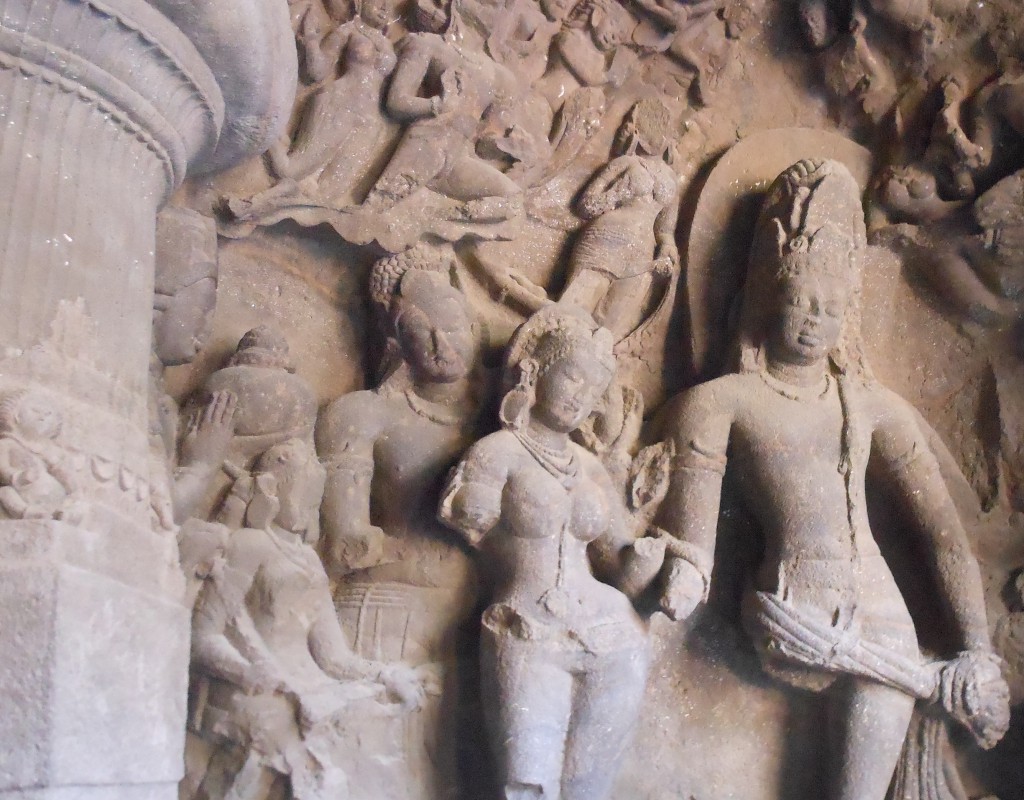 Shiva Parvati wedding sculpture. The little sculptures that you see on top are other deities. Gupta period wasn't called Golden age for nothing! Intricate carvings can be seen. Another speciality that I found here was,all the sculptures are really huge.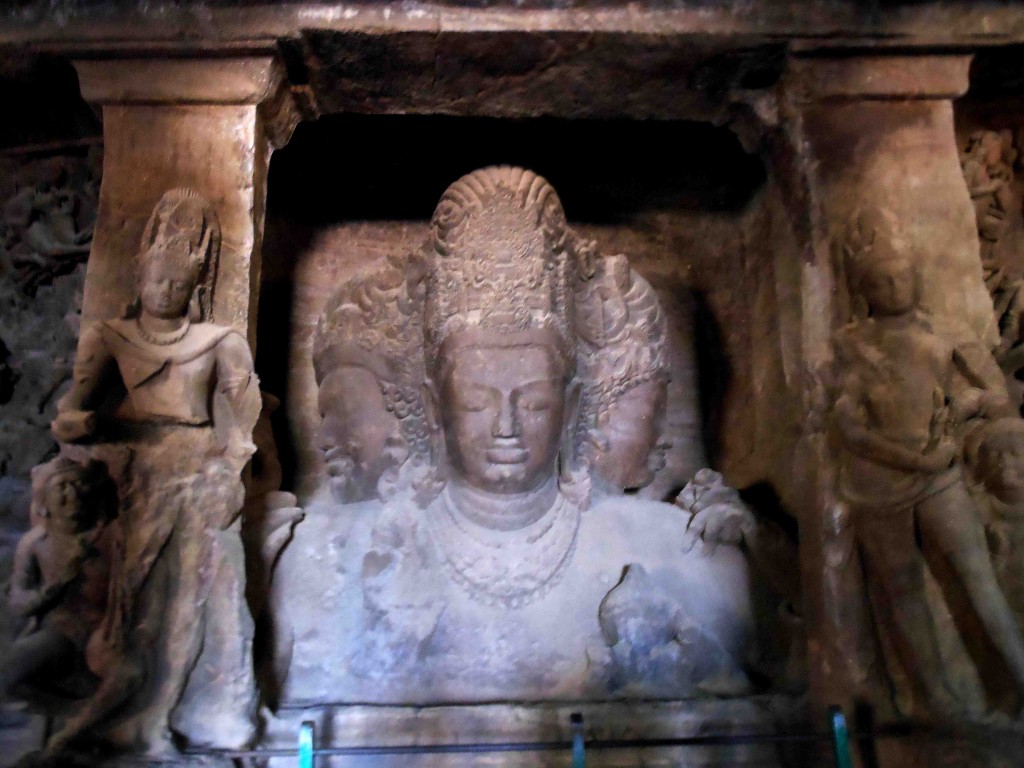 This is the most famous sculpture that you get to see here.It is called as Maheshmurti. It describes 3 sides of Shiva. Creator [right], protector[center] and destroyer[left]. Every small little thing has been taken care over here. Just to give an instance, the destroyer face of Shiva has some detailed sculptures of Snakes on his head.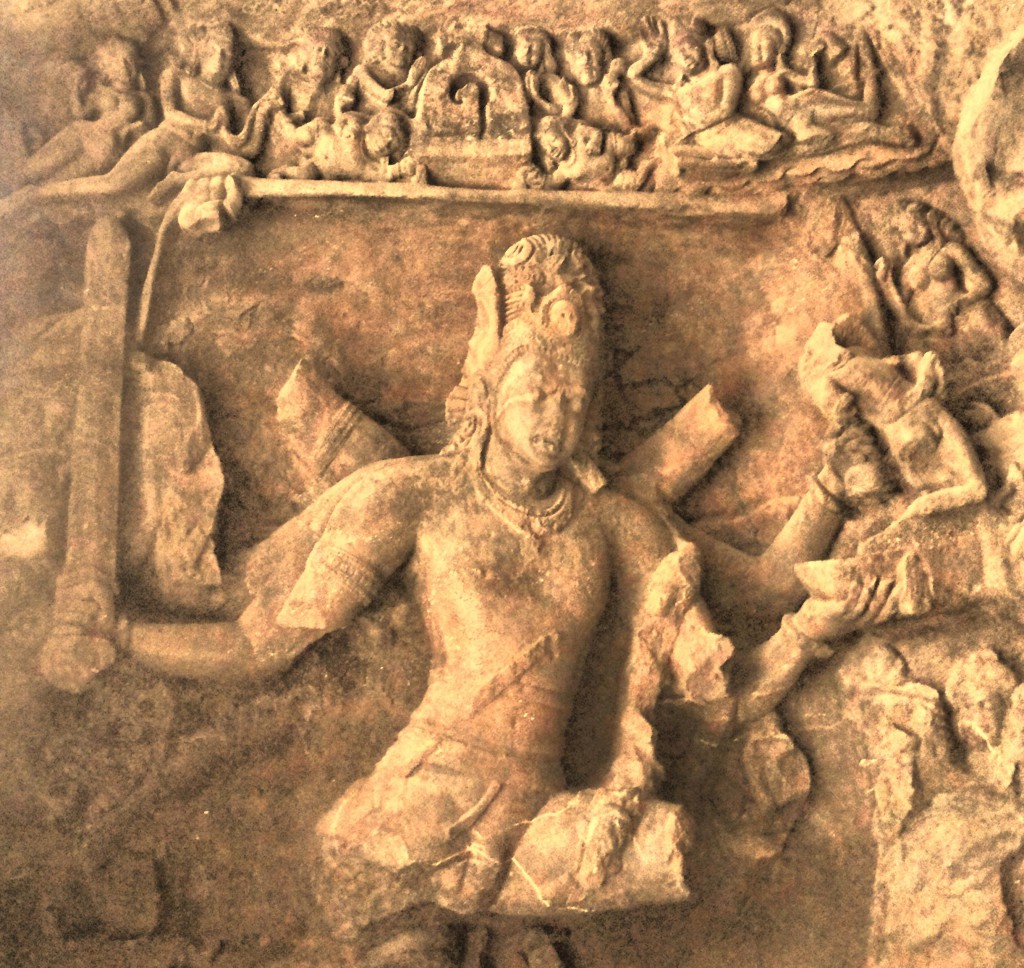 This is Andhakasura badh [Killing of demon Andhakasura]. This will surely be one of the best sculptures that I have seen. The sculpture gives the Bhaav[emotion] so well. It is so full of life. Notice the skull that is present on the crown.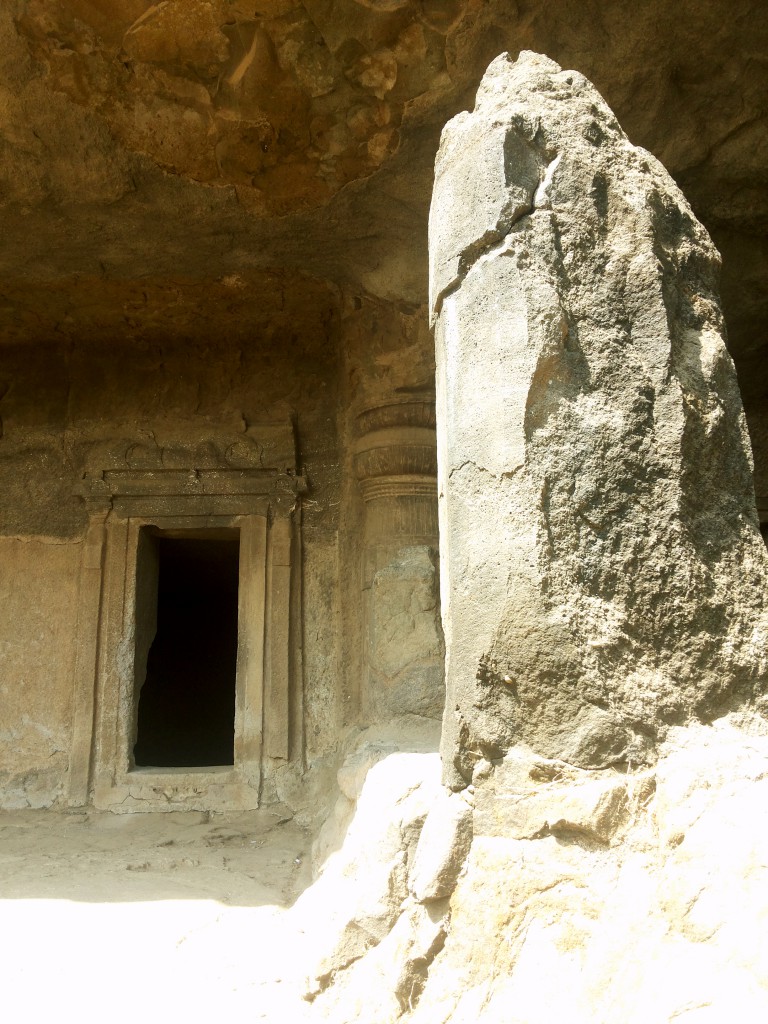 This is how a Shiva temple looks now at Elephanta. Devotion in sand and stone. Out of all the 5 caves, only the first one has all the major carvings. The first cave also houses rooftop painting. Almost everything has washed away. Very little remnants are present. Remaining 4 caves do not have any big sculptures.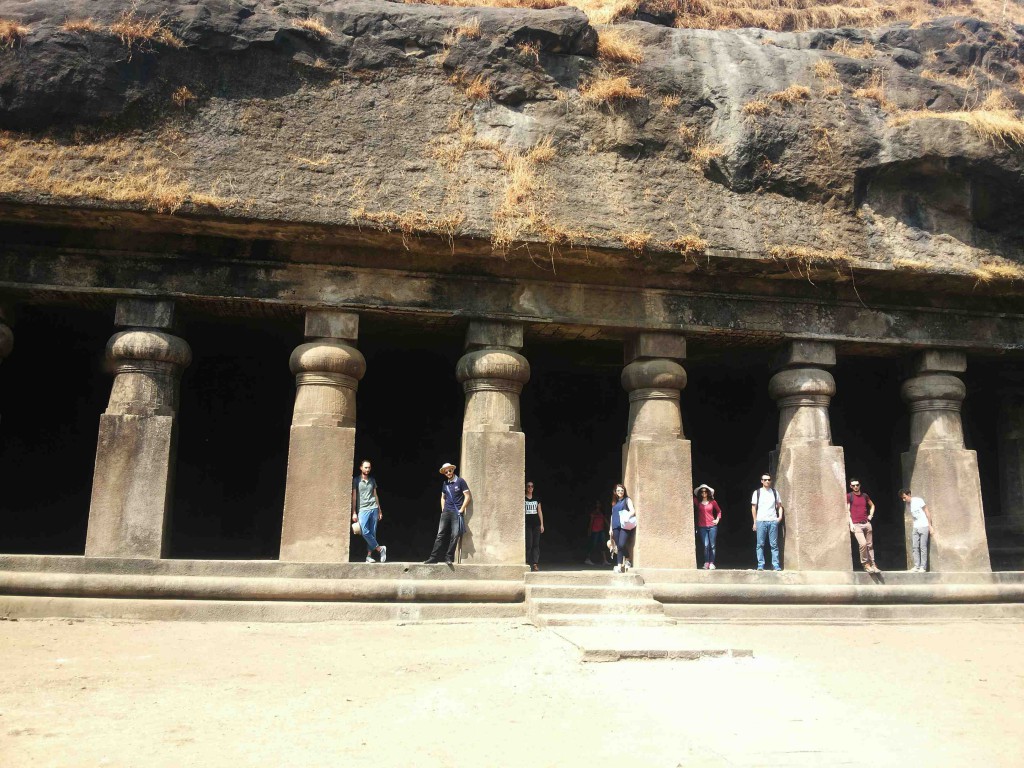 It feels really good when people outside of our country too appreciate our art and culture. These foreigners were so stoked to be here and they were enjoying their time to the fullest.
So this was me visting Elephanta Caves and reliving the Golden Age ! So,when are you planning to ?

Cheers,
Travelrope-Let's Head Out!