Tell us a bit about your journey in the world of canine behaviour therapy.
I've always grown up with dogs. My grandfather was a farmer and I believe that's where our love for animals comes from. They were my emotional support as I was growing up and I still draw immense warmth and comfort from dogs.
But when I got my own dog, life threw a massive challenge at us. My dog, Nishi, met with a horrific accident. She was in and out for surgery for a year and lost half her face in the process. At that time, I knew enough about dogs to know that such traumatic experiences can emotionally destroy a dog. Emotional damage in dogs can lead to biting or depression. You can think of this as PTSD in dogs. I was however determined to not let her suffer. So, I sought out help from experts around the world. One incredible woman from Norway who has worked with dogs for more than half a century helped me through this. Her name is Turid Rugaas and I slowly learnt that I had been getting help from one of the leading dog behaviourists in the world.
At this point, I had also started an online group for dog lovers called Bombat Dawgz and I found myself using the knowledge I had gained from Turid to help others dogs. So when I got a chance to go study the topic formally in Norway, I grabbed the opportunity, not knowing then how I would put it to use. I only saw it as a chance to meet an incredible human being who seemed to be able to "talk to dogs". However when I came back from Norway, I realized that the dogs in Bangalore could really benefit from the skills I had picked up. That's how my career was born.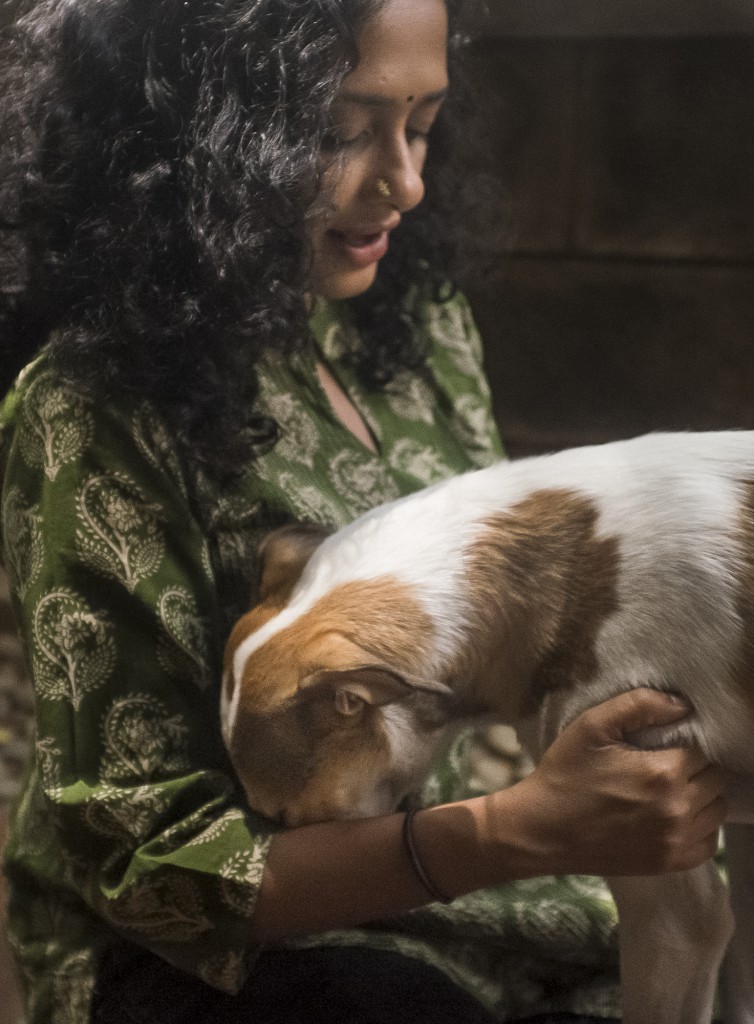 You have been working as a Canine Behavior Consultant. What is the most challenging part?
The most challenging part of this job is having to bust myths. Unfortunately dog training and canine behaviour counselling is an unregulated industry and is heavily influenced by TV shows that propagate myths and outdated bad practices. I guess, you could say that the hardest part of my job is fighting ignorance.
You have started Bangalore Hundeskole Academy. Can you tell us a bit about that ?
Bangalore Hundeskole opened in 2013, after I returned from Norway. Hundeskole means dog school in Norwegian. My teachers' schools are called Hagan Hundeskole and Troll Hundeskole. So I started Bangalore Hundeskole, that brought together my love of my city and my respect for my teachers.

The aim of Bangalore Hundeskole is to use a scientific approach to provide holistic care to dogs. There are two main services offered at Hundeskole – private consultations for people with puppies or adult dogs with behavioural issues and weekend courses for people who want to know more about dogs.
People typically seek private consultations if they have a new puppy and are facing typical puppy issues like leash walking, toilet training, chewing, nipping etc…New pet parents also seek guidance on topics like diet and exercise needs of their puppy, dog communication, drawing boundaries, providing mental stimulation etc…Owners of adult dogs often seek consultations if they are faced with problems like pulling on the leash, excessive barking, biting, reactivity (aggression), anxiety, separation anxiety, depression etc…
We also do weekend courses for dog enthusiasts and canine professionals. There are basic, advanced and professional courses on offer. In addition, there are specialty courses – nose games, nutrition, health, natural exercise and massage for dogs. These courses are typically attended by pet parents who want to learn about dogs and aspiring canine behaviour consultants. Pet professionals of all kinds are using these courses for professional development in their own fields to improve the quality of their own service.
Our approach
B.F. Skinner says "the organism is always right". What he means is that, when an animal is put in a certain situation, based on the ability of the animal, the animal offers the most appropriate behaviour. So there really is no "bad behaviour". This is the corner stone of my approach. When I am presented with a dog that is exhibiting an "undesirable behaviour", I do not try to correct the behaviour or train an alternate behaviour. Instead I identify what is causing that behaviour and try to address that. Very often, what causes a dog to offer a certain behaviour has to do with the health of the dog, past experiences or the current environment, in most cases it's a combination of these. This is often followed by a communication failure where people are incorrectly reading what the dog is trying to say and/or are failing at effectively communicating their own expectations to dogs. My aim is not to change a dogs behaviour. Instead it is to increase the welfare of the dog and improve communication to create harmony in the dog's life. However, this holistic approach has a solid scientific grounding, based on a thorough understanding of the physiology of the dog, brain chemistry and ethological studies on social structure of dogs and their inter and intra species communication ability. It's this and the conspicuously minimal training that makes my approach so unique. Just to put it in perspective, unlike conventional trainers, I see no need to ask a dog to sit or to verbally say "NO" to a dog and I only train one command to all my clients' dogs.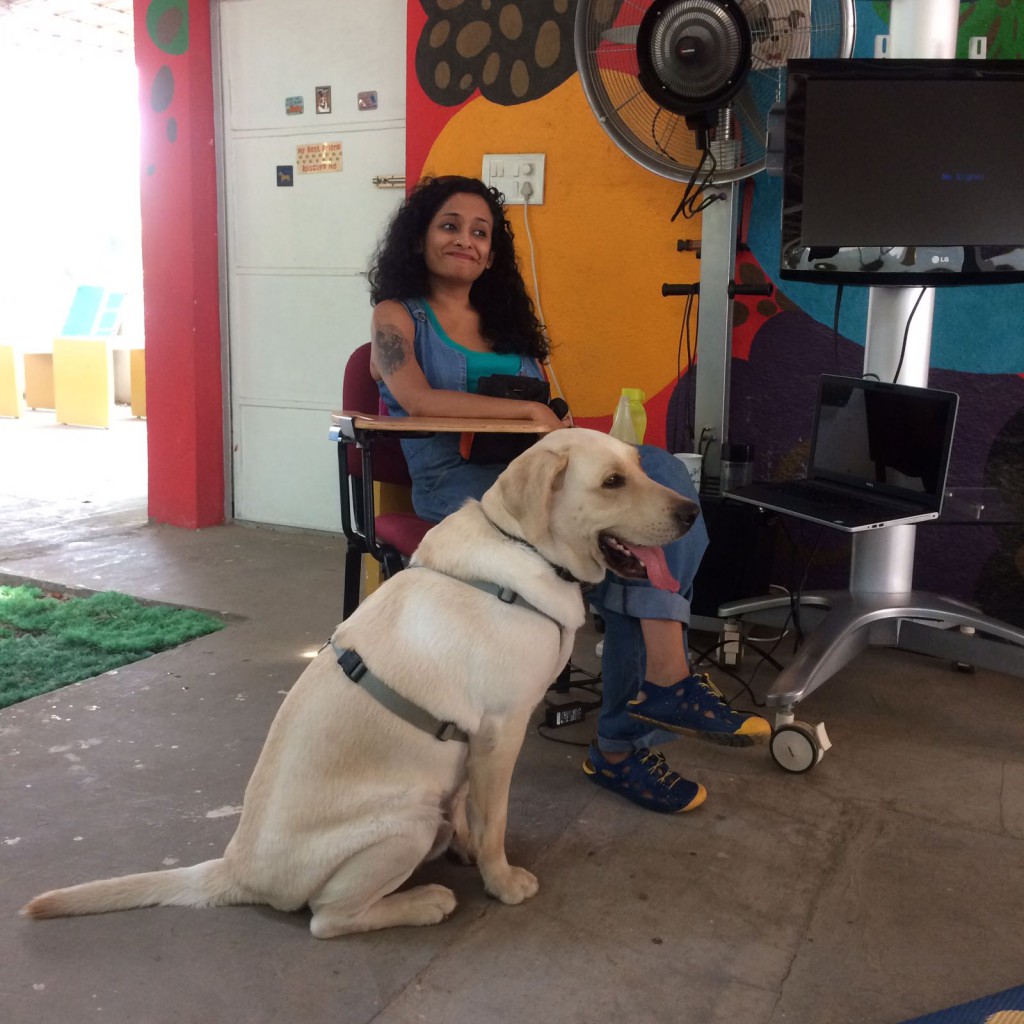 Bombat Dawgs is a very popular forum on Facebook which gives the animal lovers to share stories about rescues, informing about an injured dogs, promoting adoption over buying. What triggered you to start this group ?
Yes, that group has grown much larger than I ever envisioned it to. When I started it, Nishi was just recovering from her trauma. I was learning a lot during that time and I wanted to share it. Incidentally, my social circle was getting dominated more and more by ardent dog lovers. So I started Bombat Dawgz as a way for my dog-loving friends and I to share ideas and stories of our doggies. When genuine dog lovers congregate, they feel empowered to speak up for dogs, rescue them and fight their battles. That's what BD members started doing for each other. Today, I am proud to see many other such groups and the flurry of animal welfare activity that happens across the city, thanks to thousands of dog lovers, who have a voice and support of many such large communities of like minded people.
What advise would you like to give to upcoming Canine Behavior Consultant?
Invest time and effort into learning about dogs. They are fascinating animals and the more we learn about them, the more we will be able to help them. Learning about dogs changed my relationship with my dogs, my outlook on life and my approach to my work. It has made me a better pet parent, a better human and a competent professional. There are no short cuts to a solid education and knowledge needs to be the bedrock of a Canine Behaviour Consultant's job.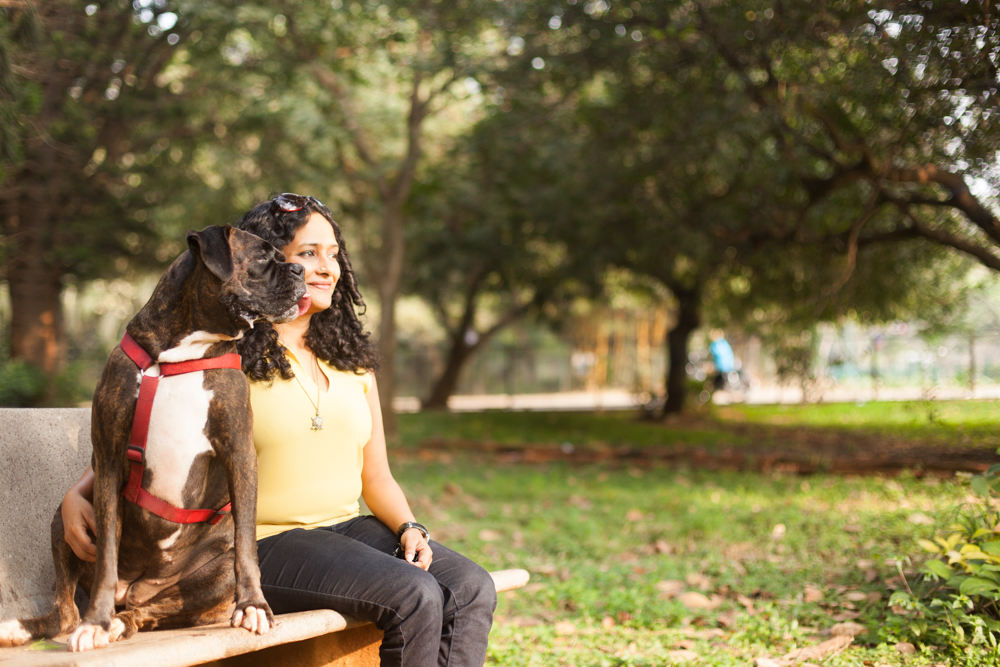 It is so important that more and more people should start adopting pets instead of buying them. What according to you can bring about a change in the mindset ?
It is absolutely important for people to adopt dogs in India and it is not hard to convince true dog lovers to prefer adoptions over buying. They need education on the subject. Education alone can dispel ignorance. I myself bought my first dog. It was BD which played a key role in enlightening me on the merits of adoption. Someone opened my eyes and we can do the same for someone else. Dog lovers, pet parents of adopted dogs, need to speak up about the merits of adoption and the message needs to reach far and wide for all other dog lovers to be able to understand, process and internalize.
What has been your biggest learning so far ?
I thought I knew dogs. I then met Turid and felt like I knew nothing. That journey was a painful one that forced me to introspect and accept some harsh truths about myself, the gap in my knowledge and my unwarranted hubris. What I have learned as part of this experience is to never stop learning and never allow my own ego to hamper my personal growth. I have learned to cherish my quest for knowledge and pursue it without prejudice.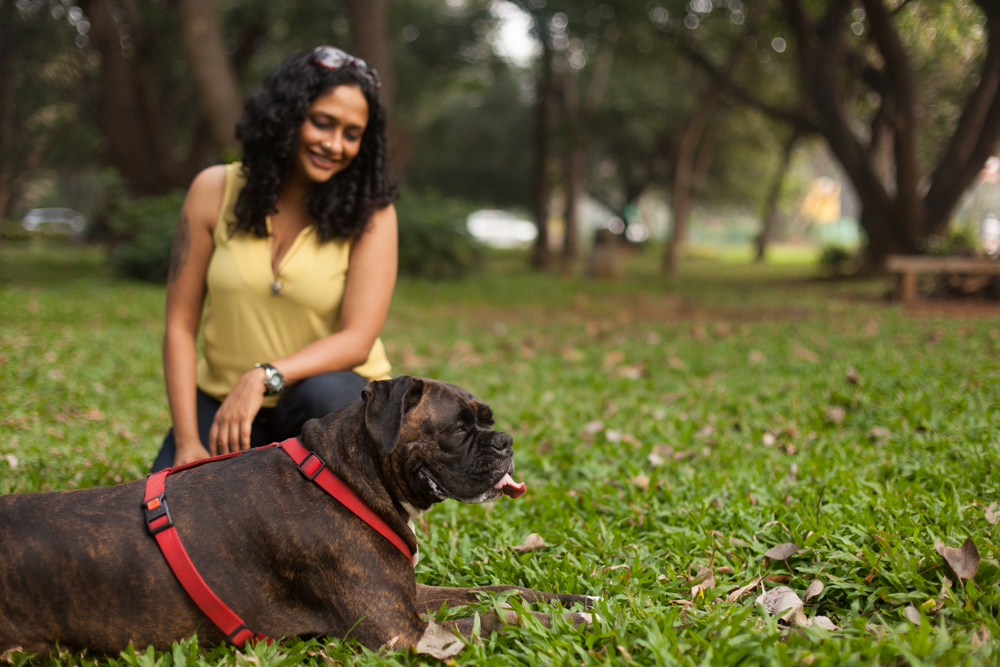 Who has been your biggest inspiration and why ?
I am lucky to have a lot of sources of inspiration around me. First and foremost are the dogs. Their ability to bounce back from just about anything, forgive, forget, move on and find joy is awe inspiring. I am also constantly inspired by the love my clients have for their dogs. It has humbled me to see how far people are willing to go for their dogs and I push myself to work harder for them. And last, but not the least are my teachers. Turid, in particular has dealt with so many things in her life, stood up to immense push back from society and stood strong for what she believed in. Her resilience, her commitment to dogs and her energy help me orient myself and push myself.