They are such an inspiration when it comes to dance. Nirupama Ma'am has been awarded with Natya Mayuri and Rajendra Sir has been awarded Natya Mayura for their outstanding contribution in the field of dance. They have been awarded with the Karnataka Kalashree award too !
Ever since I can remember, I have always been in awe of Nirupama Ma'am. She has been one of the main reasons why I got into dancing. I spoke to her and here is what she has to say. Needless to say, I was thrilled to bits to talk to her !! What a lovely conversation it was.. It went beyond an hour and I felt I should be talking to her more

I can't thank her enough for having said yes for this Interview !
When did you first decide to take up dancing? 
As a child of 3, it seems, I loved dancing & enjoyed sharing it with people but formally started to learn when I was 5 years old.I always loved moving to music & would create my own dances & it has come along with me.Bharathanatyam was my first experience & then came Kathak.
I remember looking at myself in the mirror & telling myself "Hey you are going to be someone special" ha ha

Rajendra comes from Prabhath ,a strong traditional family of Harikatha ( Story teller) vidwans ,musicians & Sanskrit scholars .Rajendra was already performing from age of 4 in his parent dance drama company.He formally trained in Bharathanatyam when he was a teenager.Then he took to Kathak seriously.He is more senior to me in Kathak.Dance is the common passion that brought us together.It has made us love each other & also acted as great media to share beauty,joy & creativity with the world. Every stage of our dance career has been as beautiful & fulfilling as ever.We are blessed to be on such a wonderful  & blissful journey.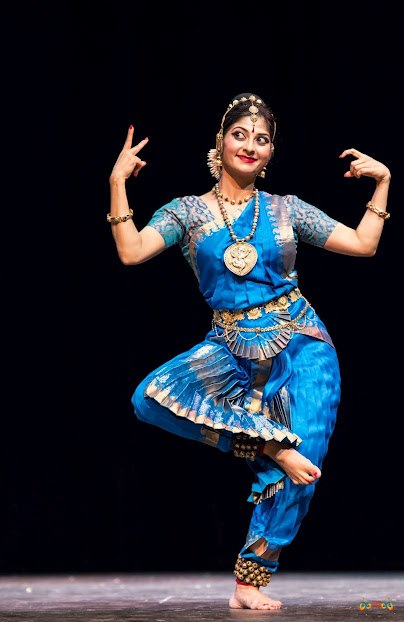 Each and every performance that you choreograph is a masterpiece. Are there any specific choreographies that are very close to you both ?
Each and every single choreography that we have done are so close to our heart. Be it a piece on Natya- from Malavikagnimitra, Silver to Silicon, Padmashaali, Abhimanyu,Rama Katha Vismaya. Recently we did a composition on 80 years of Kannada film industry. It is such a beautiful and fantastic composition. Each one of our dancers did it so well. Years ago we did something called as Celestial. It was on showcasing that each swara comes from Heaven. Traditions gives us certain formats. We try to expand that.
Whether you do it Chennai or do it China,if the content is rich and well presented, it reaches to a lot more people. When we did Padmashaali,Production came out so well but content wise, there wasn't much to explore. But when you take Rama's or Krishna's story, those have too much scope to work more. We have also tried bringing Indian music and Spanish music together.We have been doing it from 2001. In Abhijna, we did Latin-American music with Kathak. Through folk and Irish music, we did whole range of ghungroos. Content is Indian but the treatment is very modern.
Its like this – You can't eat same food for years together. We need variety in cuisine. We love trying out new stuff, challenging stuff. Recently,with Silver to Silicon, we used one song from every decade.The content was celebration of films. The treatment was very much ours.  God has been very kind because we are able to reach so many people's hearts. We have to be satisfied about what we do. That is why we challenge ourselves and we need to outgrow ourselves. We have gone places but still there is so much of discontent. There is so much to do – that Bhava is always there.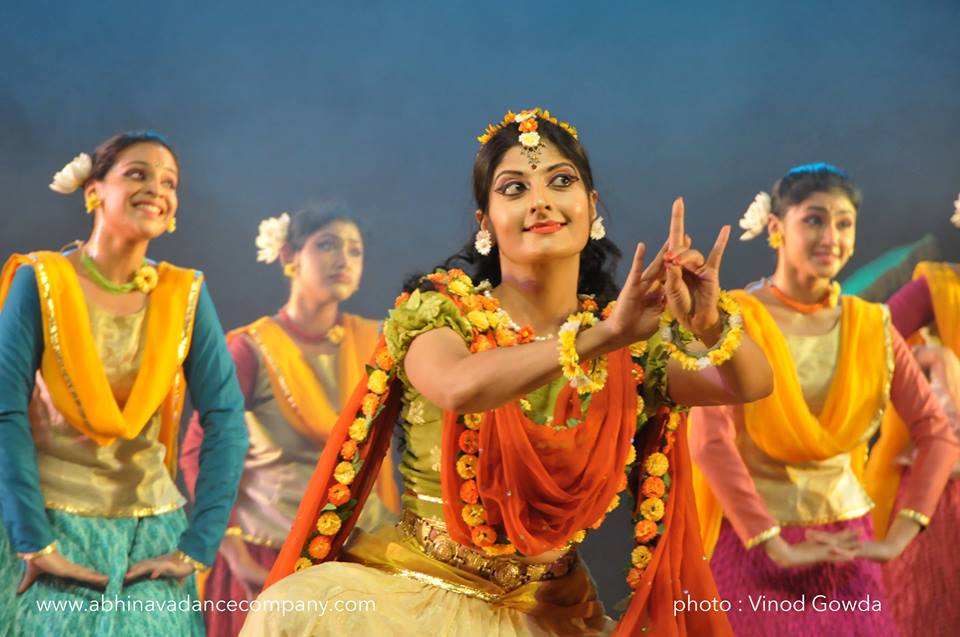 What is the nicest thing a fan has said to you?
One of the biggest compliments is when people who don't know anything about our dance, appreciate our performance. Quite like the Spanish mother and daughter duo who attended our show in Belgium. They came to us, shook our hands and could not speak; they just held our hands and cried. They later told us how inspired and touched they were by our performance.
We also remember performing to a group of Afghans and they asked for an encore. We were to reach Geneva that night for another performance, and we joked that we would repeat our performance only if someone drove us to Geneva, and they did! We danced again despite our fatigue and then were duly driven to Geneva, as promised.
Once a German technician was working with us and she had a fever. After our show finished she told us that she was so charged up by our performance that she was ready to do another show straightaway. Another nice comment came from Amla Shankar, wife of renowned Uday Shankar. She commented that she wasn't very keen on kathak but after watching us dance made her start loving the dance form.
Appreciation of our dance and technique means much more to us than just getting complimented on the costumes or make up or external beauty.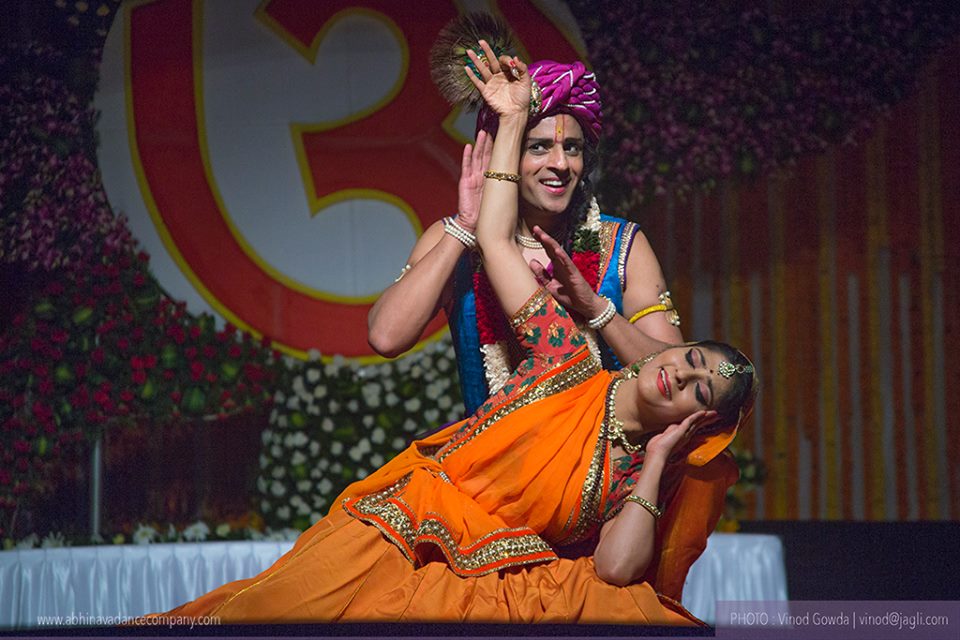 You give many shows in India and abroad. How do people from outside of India react to our dance forms ?
Our art forms are mostly emotional. World wide they like it. We have had different experiences from different places. From Rasa dhrushti, they have been transported to a different world. They love our art forms. When it comes to Bharatanatyam they like the temple jewellery, costumes. In Kathak they love the rhythm patterns. The colour, vibrancy and beauty that our traditions give are like the biggest gift to us. They love the exuberance that our dance forms give. They love our cinema too. Content wise,in US, in many shows, only Americans have been in the entire hall.
We started doing something called as Walk the Talk where we would give a small talk on what they should expect out of the show. In Europe, people come hold our hands and cry. Many of them don't even know English. They love spiritual content and emotional content. We did one performance in Shanghai, China and the India Embassy told us that the tickets are sold out three days before the concert itself. This show had about 75-80 percent of Chinese. There was a Chinese Interpreter who was translating whatever I was telling.We have to carefully choose the content and make it reach more people. We want everyone to enjoy this art.If we use too much literature, Indians would understnad. When we are showcasing it to people outside, we need to understand the limitations and ensure that we are making it enjoyable for them and in the same instance ensure we're telling our stories too.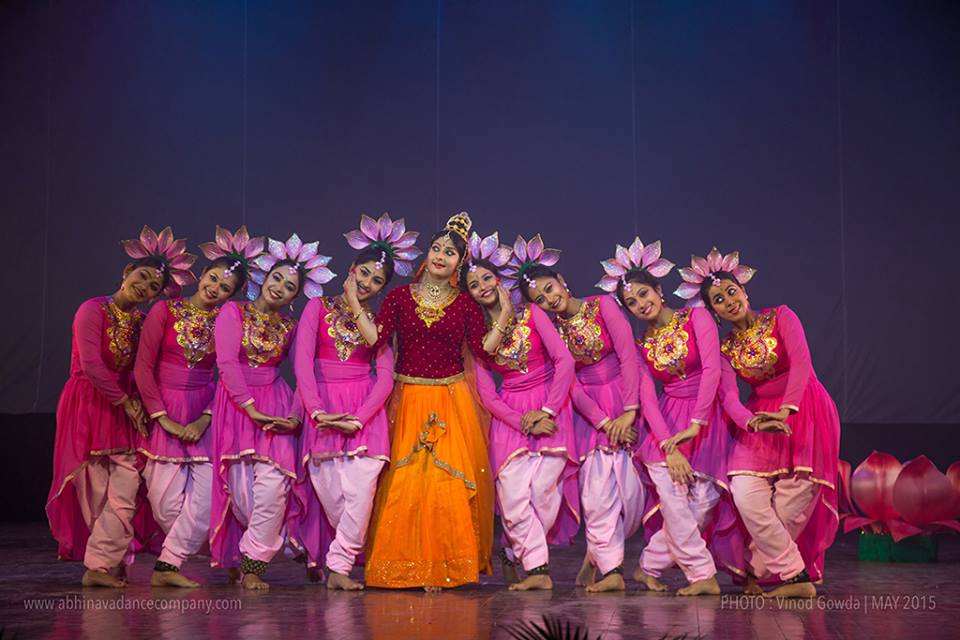 What advise would you like to give youngsters in order to keep their interest in classical dance upbeat ?
What is modern and what is classical we need to understand. Dancers should have conviction and shouldn't doubt their art form. We need to do something because we love doing it and not because it just has to be done. There would be a lot of confusion in mind – What to show, how to show etc. Right amount of ingredients is needed to make any composition beautiful. For one person dancing,if there are 10-15 musicians,that would not suit. But when you have hundreds of dancers, then a music ensemble would go brilliantly well. Anything well thought of will appeal whether classical or contemporary.Our classical art forms are very Dharmik.
"Kale hrudayavanna vikas madabeku [Art should bring out positivity]" All this we can learn when we look at the work of great artists. When youngsters look at the work of some Gurus, they would understand the art form better. You need to first identify what you are doing appeals to you as a choreographer or a dancer. Then, if you like doing it or if you are happy with it, it will automatically appeal to others.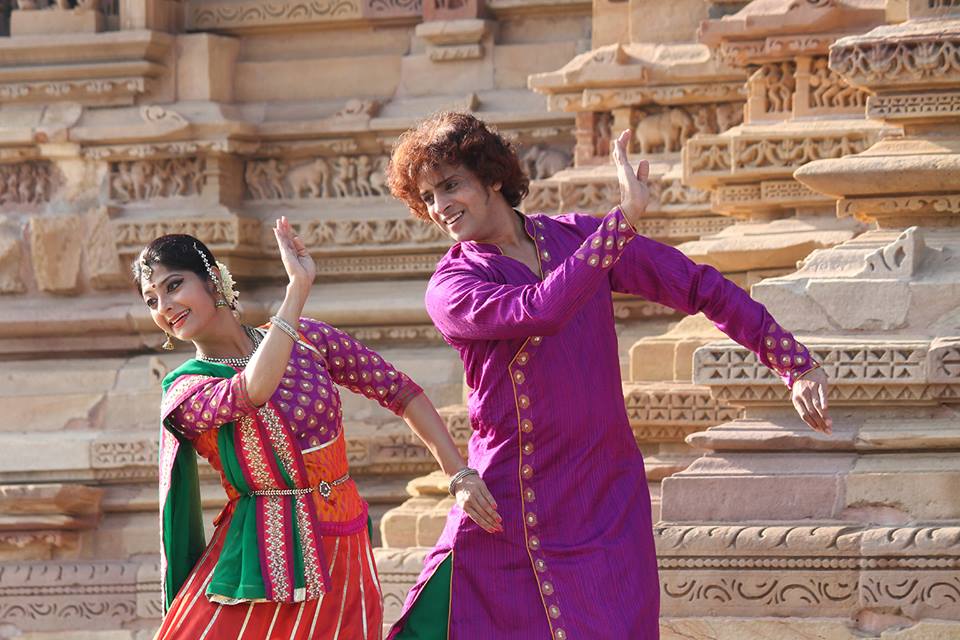 What are the biggest challenges that you have faced ?
The kind of value that we would give for our art, the world should understand that. We want a certain way on how we want to present it. They still don't understand that we are professionals. In terms of good support system for dancers, be it travel or payment, it should get better.
When some get to know if someone is a dancer, many times the reaction would be more like what else do you do. The thing to understand here is Dance is our profession just like how engineering, medicine is a profession. We bring about value in dance. For one good dance presentation to happen, lot of arrangements would go in. But sometimes, people fail to understand that. When we have to present our dance outside of India, we tell them the kind of arrangements we are looking at. They are very forthright in telling us whether it can happen or not. But sadly over here, we have faced answers like "Why don't you adjust with whatever is present?" We don't compromise on quality. If people can give us 20 lights, we ensure we take extra lights from our own pocket to make our choreography so much more appealing. We never compromise on the quality of our compositions. For us, our audience is very important.
The second challenge is, as much as we like many forums to come for dance, there are still not many. It is definitely better than before but we're not better yet.There are so many beautiful dancers but there are not many forums.Dancers are so smart that they are coming up with their own festivals too. Look at that confidence ! That is so commendable. If opportunities are not there, people are still creating opportunities on their own. For the love of art, self-motivation will always be there.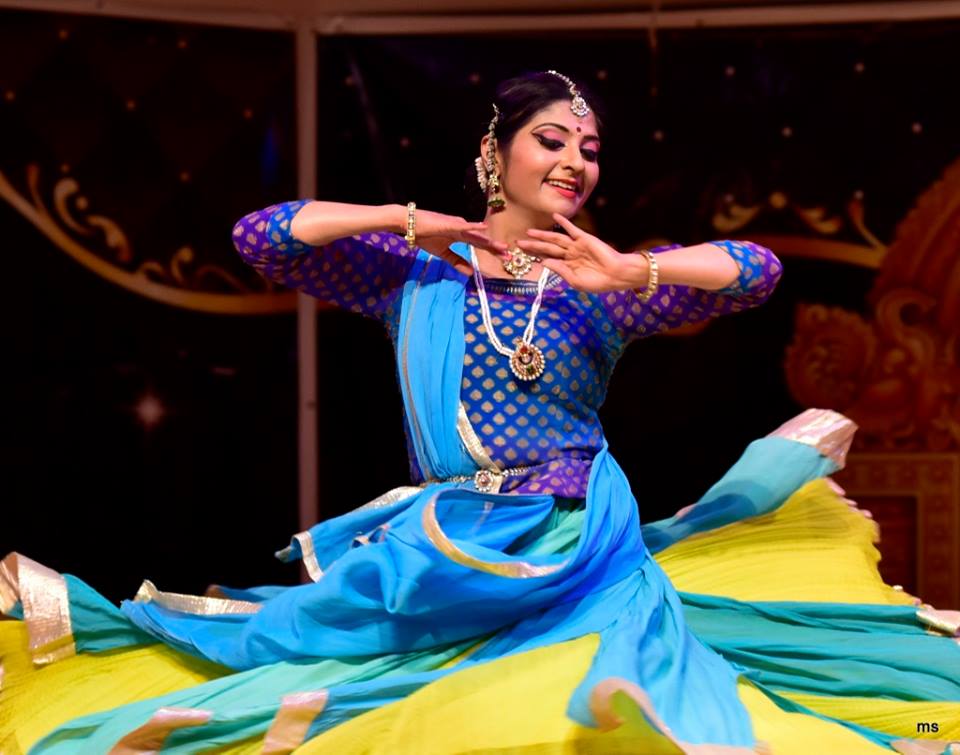 What is your concept of success?
If we are happy in our work, if we enjoy the whole process and people who come to watch us go back with a smile, then we consider ourselves to be successful. We do have a dream however, and that is to present our show in the best theatres around the world. We would like to perform in places like Sydney's Opera House, Vienna's State Theatre, New York's Carnegie Hall etc.
Who has been your biggest inspiration and why ?
A lot of people. All our Gurus for their contribution and their passion towards dance. We love great actors, directors,musicians and all those people who have gone out of their way to achieve their passion.  Some names would be M.S.Subbalakshmi, Bhimsen Joshi, A.R.Rahman,James Cameron, Walt Disney, Apple as a company, Praveen Rao, Dr.Shatavadhani R Ganesh,Vivekananda, Kamal Hassan, Amitabh Bachchan. These are just a couple of them. The kind of commitment and dedication they bring to the profession is absolutely beautiful.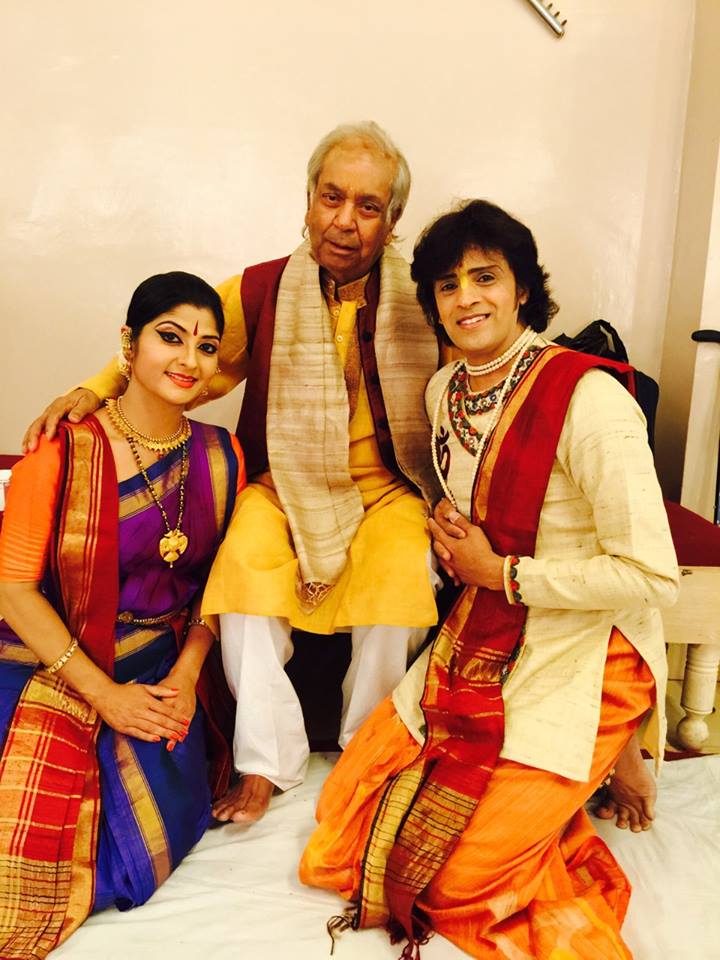 What advise would you like to give to upcoming artists ?
"I dance for my own happiness" is the greatest quality. Hold on to that. But if you want to dance on stage, then that comes with certain responsibilities as you need to present our art in the right manner. That is reason Guruparampara is there.Everyone has a right to dance. Dance is a performing art. It becomes important to know what we are going to say and how much of it are we going to say via dance. We should never under value our audiences. There is no shortcut to success.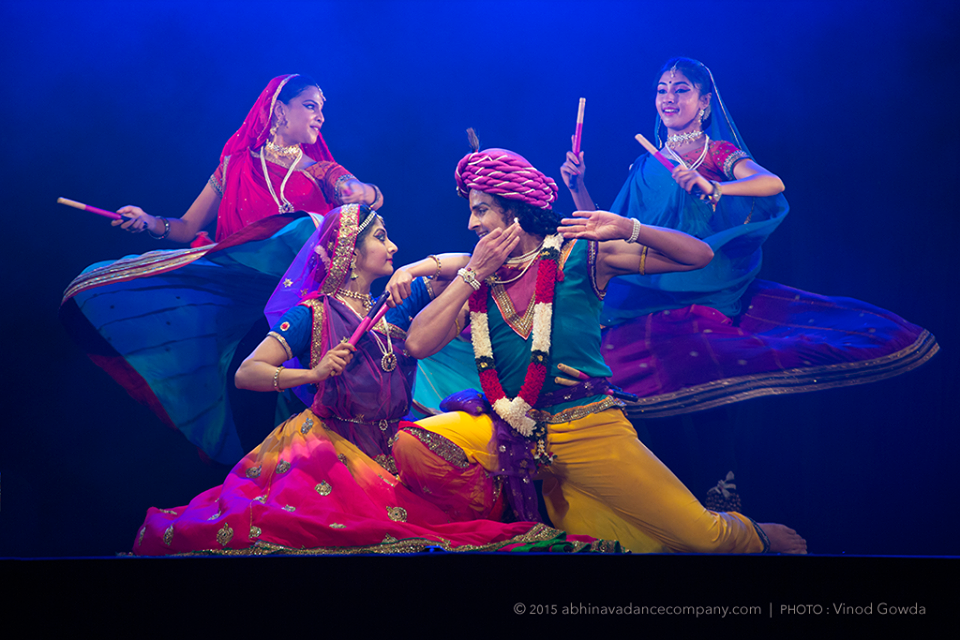 Can you tell us your Abhijna experience ?
It was pure madness.Nobody has featured Indian dance form like this. Each day 5000 people came over to watch it. This was the first time ever. One of the greatest learning experience. We saw how people came to help us, we saw people who weren't willing to help, we saw how volunteers came to help us out. There were 40 hoardings around Bangalore which was done by a variety of people.There were 250 dancers. With exam and school, it was . Our 10 trainers did such fantastic work.Our backend team did a superb job too [Be it Ticketing,marketing,logistics and many more]. So many promotional activities were conducted. This has been of the most beautiful experiences. We were working 24×7 for so many days. We met people who were generous and who weren't generous too. It was definitely such an emotional experience.

**All the pictures belong to Abhinava Dance Company