My trip to Pondicherry with Vimal was more of a relaxed, take-your-time to do things kind of a trip. It is one of those places to get to over the weekend to just unwind yourself. I had booked a train from Bengaluru and it was an overnight journey to get to Pondicherry. One of the other things that I keep in mind all the time is to have a budget friendly travel. Budget friendly does not necessarily mean that you are not staying at good places. It is all about knowing where to cut down your expenses so as to fund your next travel.
We took the 9.15 pm train to reach Pondicherry by 7 am in the morning. Be mindful that there are not many trains to Pondicherry from Bengaluru and it runs only on couple of days. We had booked a lovely Airbnb place and I totally love the experiences that I have had so far with Airbnb. The hosts have been very gracious and we have always known about the place a little bit more through them. This Airbnb place was located 2 minutes away from the French Colony and it was one of the best decisions. All the major attractions are very close by. You can hire a 2-wheeler or a bicycle to go around the city.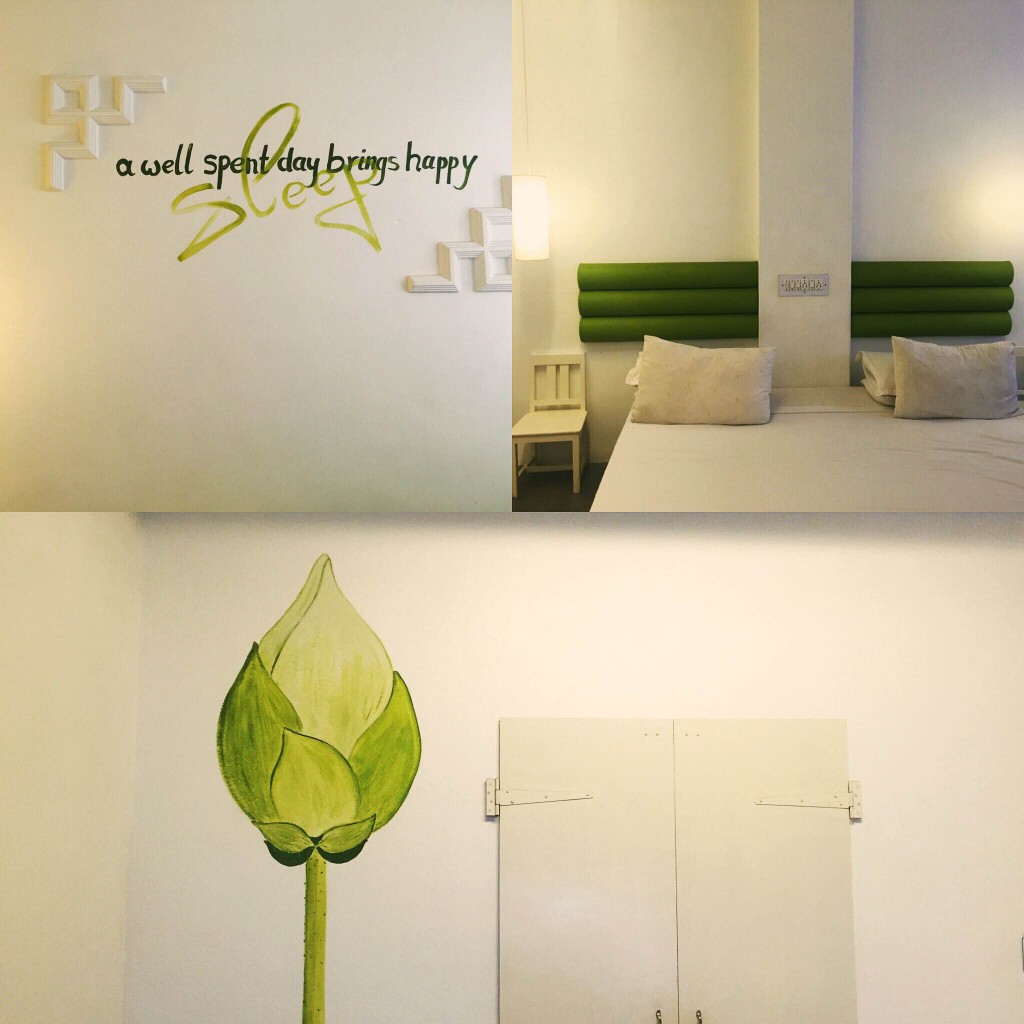 After a lovely breakfast at our Airbnb place, we hired a 2 wheeler and set off to visit the Promenade beach. This, I would say is one of the best roads that I have seen. Vehicles are allowed in this road during day time but post 6 pm, vehicles aren't allowed here. You need to walk if you wish to see how gorgeous it looks at night. Only thing that I didn't like about this place in the evening was, it gets way too crowded. It could also be due to the fact that I went during a weekend and during summer vacations here in India.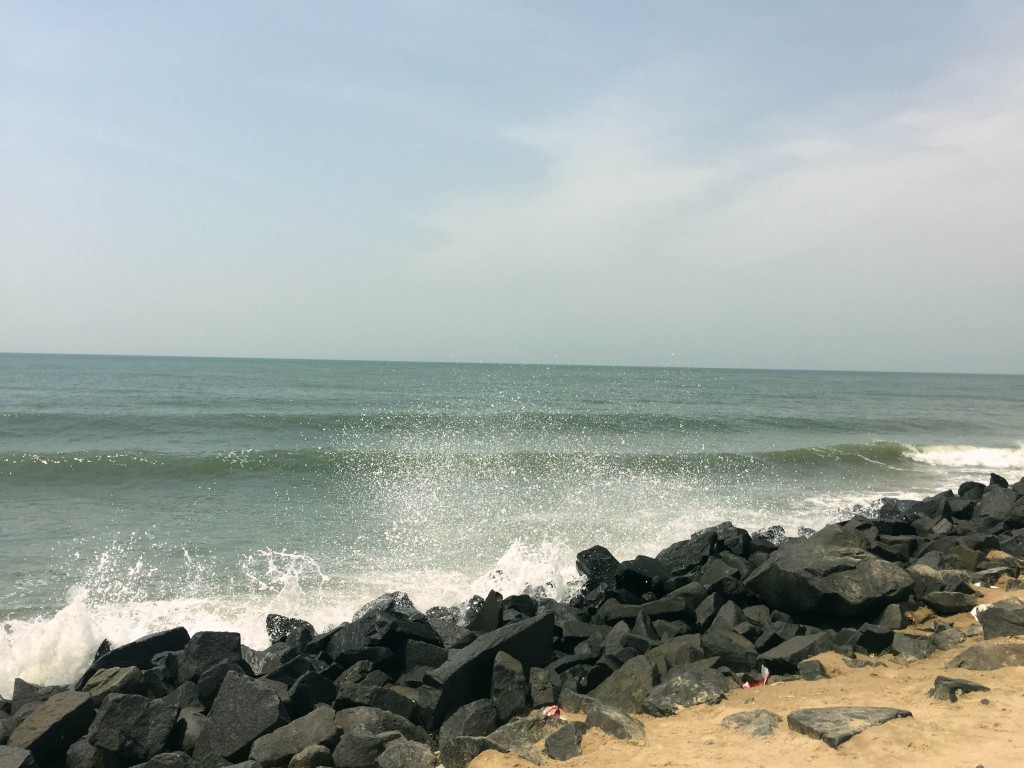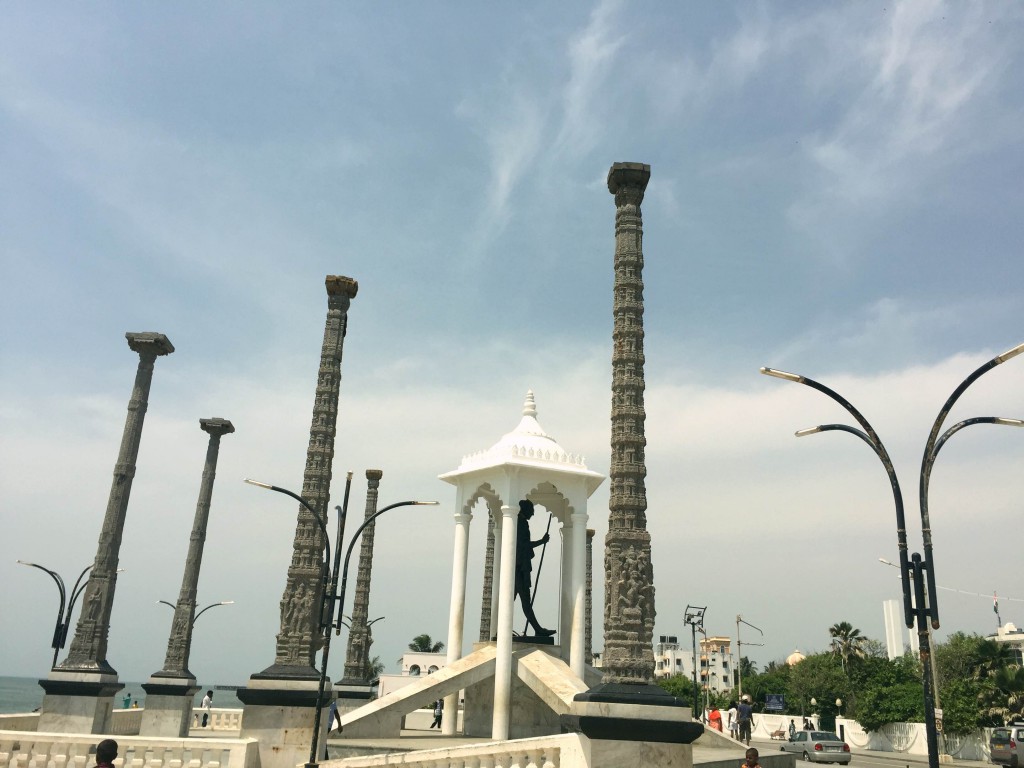 Right in the Promenade beach road, you can find the French War Memorial and a lovely statue of Mahatma Gandhiji.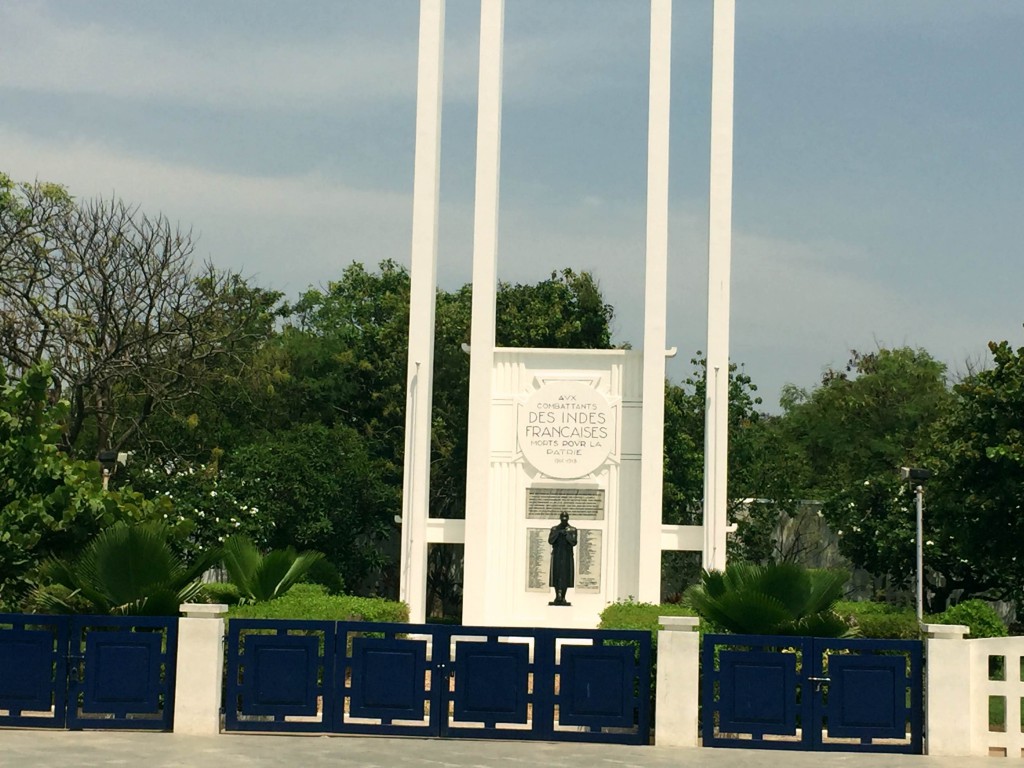 How can a trip to Pondicherry be complete without a visit to the French Colony ?! We went around the place and absolutely loved the colours, the feel of the place and there were some real good cafes around. This is the kind of place where you would like to take a stroll. I would suggest park your bike and just walk around. That is how you would enjoy it even more.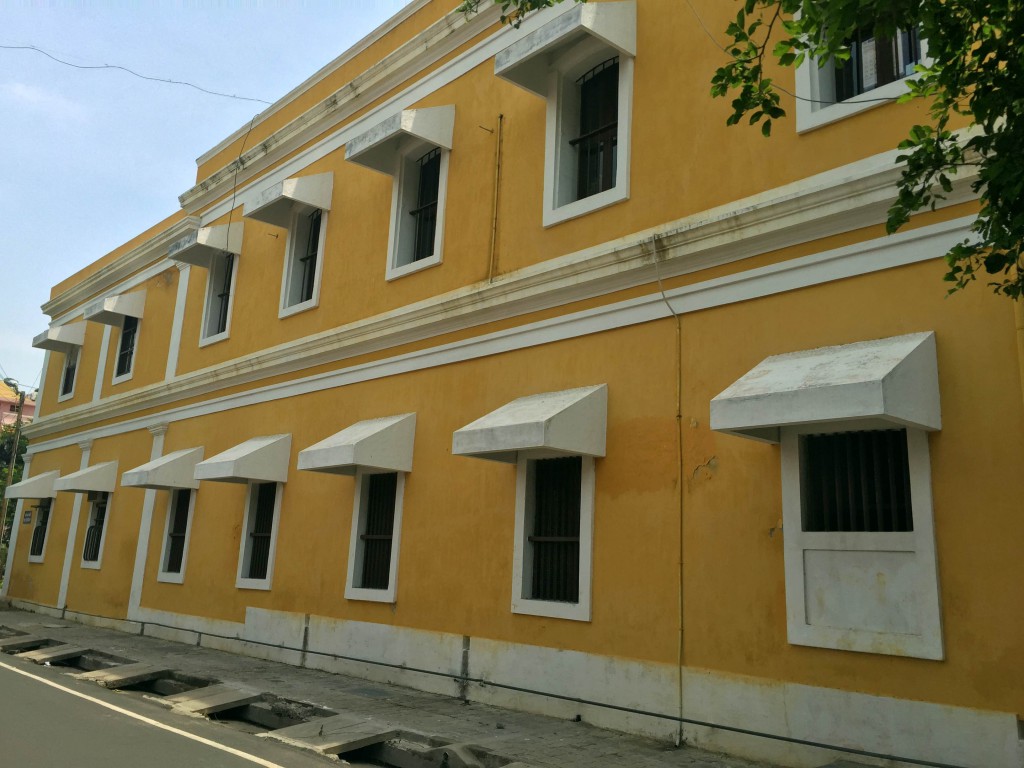 A trip to Aurobindo Ashram and Ganesha temple was also done. I think it was in Aurobindo Ashram that I kept quiet after so long. Complete silence is followed there. No cellphones, no photographs, no talking. Just absolute silence. For me it was a refreshing change for sure given the amount of talking that I can do at once !
There are many restaurants near the French Colony and you wouldn't have to worry much about the food. It does serve a variety of cuisines.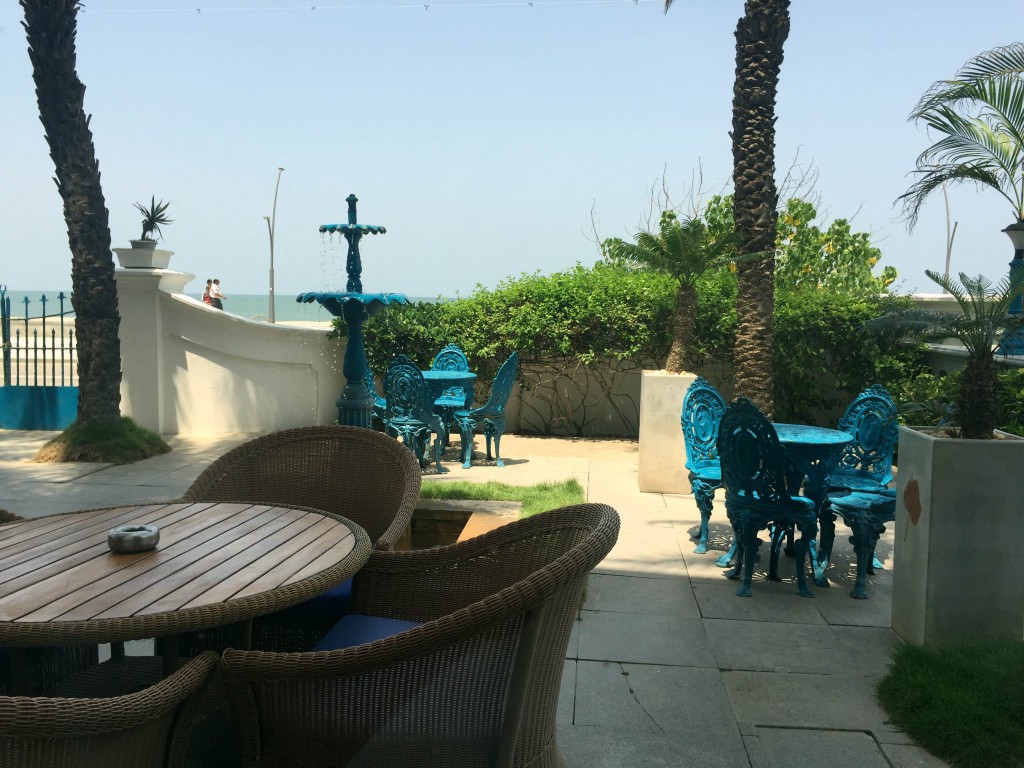 We even made a quick trip to the Museum. Do not expect really big out of the museum but its nice to go and see how things were a couple of years back in Pondicherry and the area around.
In the evening we decided to go to Auroville. It was a 10km ride from where we were staying. Oh what a beautiful place that is !! Best part was, there were no vehicles allowed and we had to either cycle or walk for about a kilometer to get to the Matrimandir. You can even stay there for a couple of days and even sign up for volunteering. But it needs prior permission and booking.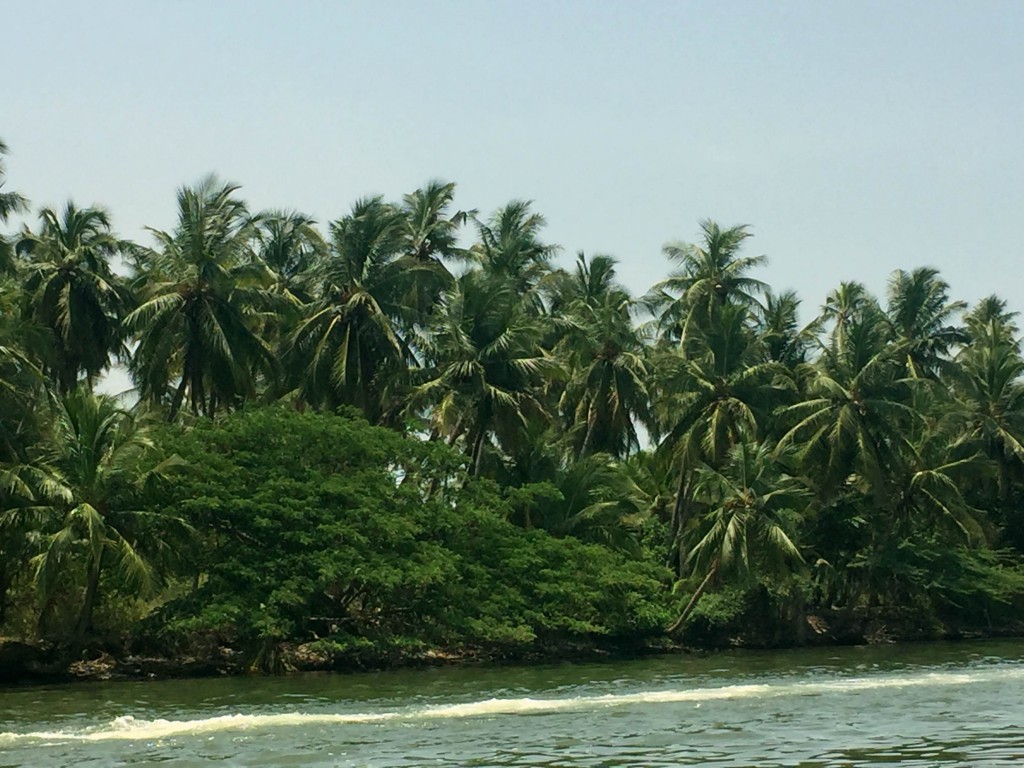 The next day was dedicated to beach tripping. We decided to get to Paradise beach. To get here, you need to take a ferry from Chunnabar Boat House. Try to get here slightly early as it can get crowded. A 20 minute ferry takes you to the Paradise Beach. Its one of the best in Pondicherry. The authorities have tried to maintain the changing rooms at the beach side but I wish people also had felt the same. Long and harrowing queues can get irritating. I remember standing there for like half an hour to change before hitting the beach and another 40 minutes after.
Pondicherry was a simple, laid back and a relaxed trip. And that is how I wanted it to be this time