The second ASUS product that I am reviewing is the Zenpad 7.0 Z370CG is a 7 inch tablet with Android 5.0 (lollipop) version. I would not want to divulge much in the technical specs as there is already a whole lot of information on it. The moment I start looking out for gadgets, I always want to know how good or bad the product would be. I keep looking if someone can tell me if it is easy to handle or not. The Zenpad 7.0 has a rich finish and it is super easy to handle. There is a volume control button and a power on/off button on one side. The microusb charger is at the bottom and there is a slot to plug in the earphones at the top right.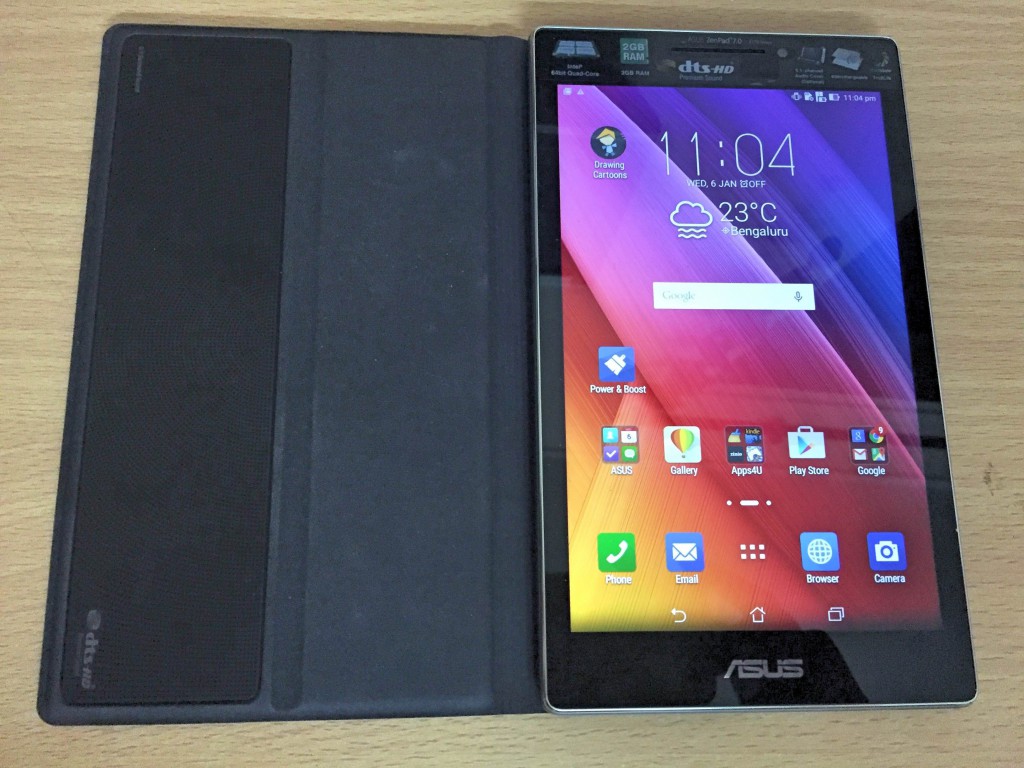 The tablet has a 5MP rear camera and a 2MP front camera. What I loved about this tablet was the extra casing that they have provided. It has an audio cover and the sound is just amazing ! What you see in the left side in the above picture is the audio casing that I was talking about. The look and feel of it is as if you are just carrying a clutch of sorts. The audio cover brings in 5.1-channel surround sound for a true cinematic experience.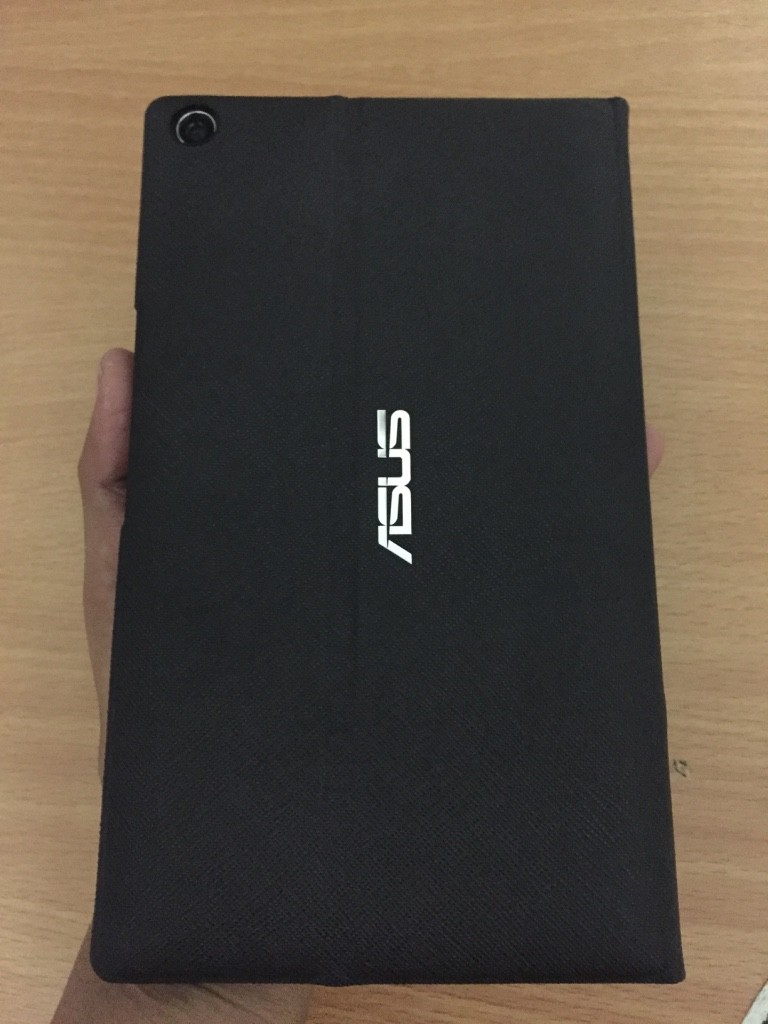 The look and feel of the UI is very much similar to Zenfone 2 Laser. It is very simple, easy to use and intuitive. Similar applications can be grouped together. The dropdown and the "pull up" menu make it more efficient and convenient. The touch screen sensitivity could have been better. It takes slightly longer to respond. This could have been improved. The images are sharp but looks a little grainy. There are multiple modes available in the camera. There is a special mode for low light as well. Video quality is good. This tablet is ideal when it comes to anything to do with sound. It could be one of the best bets around. It has an 8GB internal storage and can be expanded upto 128GB.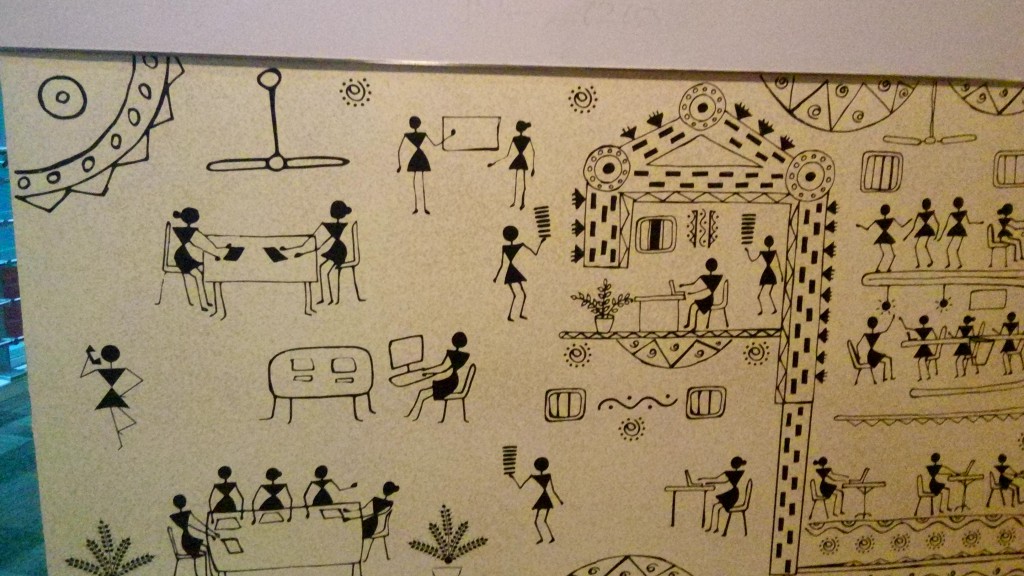 The battery life is decent. With more gaming, it drains out pretty faster. If I were to rate it, I would give it a 7 on 10. For me, the biggest highlights in this tablet has been the audio cover,UI. If you are totally into movies and TV shows and have a budget to consider, this might well be the one for you ! This one can be your travel companion for sure.