They are young, vibrant go getters. They are the founding members of SMERGERS, a startup in a niche market. SMERGERS is a Private Market Network for Businesses, Investors, Acquirers, Lenders, M&A Advisors and Boutique Investment Banks.
Vishal and Krishna have been an inspiration to so many ! Read on to know more about them.
How did you come up with the idea for SMERGERS ?
Vishal: Before starting SMERGERS, I used to work at Avendus, a leading investment bank in India. Investment banks help businesses with fund raising and mergers and acquisitions (M&A). But most Investment banks limit themselves to working with businesses which are larger than 50-100 crores. Ignoring so many smaller companies and letting them solve their financing need on their own felt like injustice. I did not find any good platform where small and medium enterprises (SMEs) could connect with investors and buyers for their business. That's when I decided to do something about it.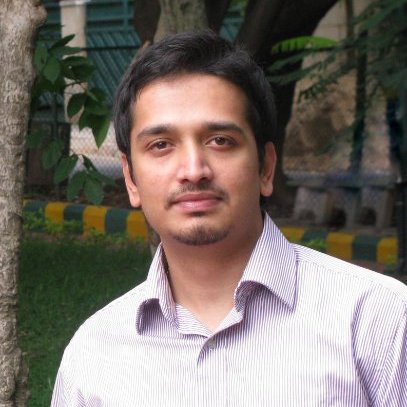 How long did it take for you to come up with the model?
Krishna: While the core problem we are solving is the same, we have evolved quite a bit from the time we started. I'm sure we will keep optimizing our business model in the future as well. Initially SMERGERS did not have any revenue model and we were just testing the waters. When we saw growing initial traction from the market, Vishal decided that we need to start charging a small fee which would not burden our users, at the same time filters out the casual ones. Charging this amount also started to put some pressure on us to do better. From time to time, we continue to take tough decisions which affect us in the short term, but turn out to be good decisions in the long run.
What have been your biggest challenges while you were looking out for the investors ?
Krishna: I don't think we have spent enough time finding investors for SMERGERS. We are in talks with people who have expressed their interest, but we have not made any dedicated efforts in initiating the conversation. The need to raise money manifests from lack of money. We have been generating modest revenue from very early days. So we never felt the need to raise money badly.
Vishal: To answer your question, one thing we see is that most investors are not aware of our industry and competitors in this space. It is a niche industry in India, but we are sure that the industry is here to stay and will become the de facto means for small businesses. Technology helps bring in transparency, efficiency and breaks geographical boundaries for business owners. With the growth in internet adoption rates in India, the industry is expected to grow significantly in the coming years.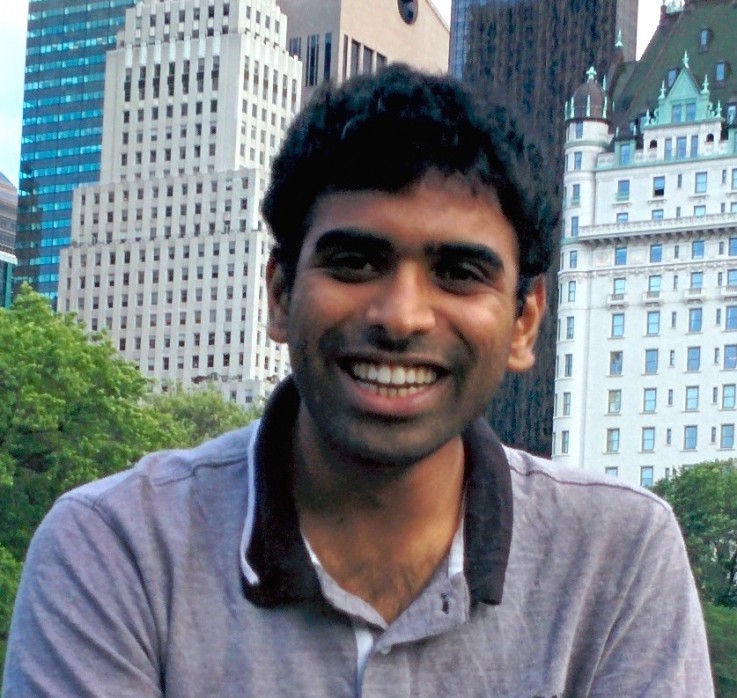 What keeps you going?
Vishal: We talk to a lot of business owners each day. Once they spend significant amount of time on our platform, we make efforts to meet these business owners for feedback. The appreciation we receive from these business owners for the value they got from our platform and our sincere approach makes us tremendously happy and keeps us going.
Tell us about the reach of SMERGERS. Are you looking at International markets too ?
Krishna: When we started SMERGERS, we never really thought of going global, it was very India centric. But over time we realized that the problem we are trying to solve is better solved at a global scale as fund raising and M&A has more synergies across the globe. That's when we decided to go global. As of today, we have businesses and investors from more than 25 countries including both developed and developing nations.
How different is SMERGERS from other startups in the same sector?
Vishal: This is a question we come across quite often. Luckily, we do not think in terms of features as differentiators. All that matters is whether we are solving the problem or not. If we were better than our competitors just because of a few features, they can always outperform us by copying these features. Our sharp focus on solving the most important problems in the most optimal and cost-effective manner differentiates us from our competitors.
Do you remember who your first client was and what was it like to get your first pay cheque?
Vishal: The first cheque we got was for Rs.1000/- from a small scale unit in Chennai to create a verified business profile on SMERGERS.com. Our website was not even fully developed at that time. I'd made a cold call based on an advertisement and I spoke to the promoter on phone. By the end of the call he believed in us and felt like trying us out. Getting the first payment validated our idea. We were very happy and we started thinking about scaling up the platform with more and more users on both sides.
What advice do you have for upcoming entrepreneurs?
Krishna: We are not really experts in business and there are many things which we are still figuring out ourselves. W.r.t startups, a good friend of mine says the following – for every startup advice, there is an equal and opposite advice. What works for one may not work for someone else. I suggest that entrepreneurs should try out different things and stick to what works best for them.
You can get in touch with them through their social media –
Website : www.smergers.com
Facebook : https://www.facebook.com/smergers
Twitter : https://twitter.com/smergers