She is a conservation biologist par excellence. She was chosen for National Geographic Society's 10,000th grantee in 2011 and selected as an Emerging Explorer in 2012. She was selected among India's Power Women by Femina (2012), Women of the Year by Elle India (2013) and INK Fellow (2013). I was beyond excited to be speaking to her !!

How did you get into the field of conservation. What was the trigger behind that ?
My dad is a wildlife biologist. My interaction with wildlife began when I was really young. For most part of my childhood, I used to tag along with my dad to many wildlife parks in India. I got more interested when when I was doing my Masters at Yale. I came to do a field project at Bhadra and this was in 2002. I was doing my research there and that is when I knew I would take this up professionally.
You have worked on some amazing projects. Which one of those has been the toughest so far ?
I wouldn't say that they are challenging as this is something that I love doing. This is something that is really exciting to me. When I was doing my masters , I had a car accident and broke my knee cap. So that was just physically challenging but not otherwise.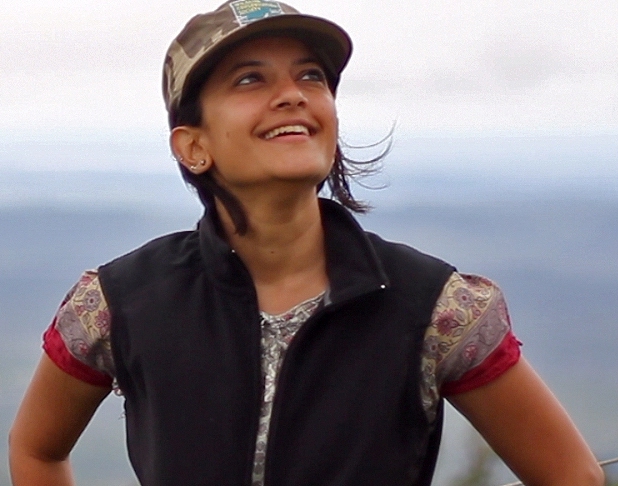 You were selected as the National Geographic Explorer in 2012. How did that feel ?
This was a second honour. I was chosen as the National Geographic 10,000th grantee in 2011. I'm in some ways more proud of that Honour. They picked me to represent the 10,000th grantee and that has been such a privilege. As an explorer, they help me fund my research.
I have collaborated with them to write blogs and photo essays. It has been 4 years now and it has been so great. I look forward to continue the collaboration with them.
As a conservation biologist, what changes would you like to see ?
We have great scientists in India. Our potential is not yet tapped here in India. There should be much more integration between the Government and us.
Can you tell a bit about human-wildlife conflicts. What could be done ?
One of the biggest challenges in conservation in conflicts. When you have situation like livestock and crop destruction,it becomes difficult to convince people. People who face difficulties are those who stay close to wildlife. We need to develop early warning systems and make people aware about it. A lot of people also need to be told about the compensation programs.Government has funding for compensation.Going forward, it would be about developing insurance programs.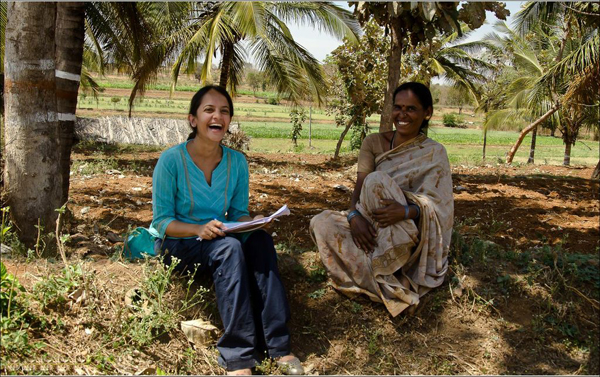 What are the biggest challenges that you have faced ?
Generally this is not a profession that get into. Most people I know are deeply passionate about it and this is not a field where it is not about money making. It is a very small number of people trying to fight big battle. we need to build a constituency both from cities and villages to help volunteer.We need to help people
Shivaram Karanth was your grandfather. What was his influence on you ?
I was very lucky. He was 77 and at that age, he was so extraordinarily active and energetic. I got 18 years . The number of things he accomplished is just remarkable.He didn't even have access to the thing we have now. To me, he is the most remarkable person that i have met.
What has been your dad Dr.K.Ullas Karanth's influence on you ?
Other than my grandfather, the other 2 people who have influenced me are my parents. I have been brought up with the mantra that finding a passion and doing good at that has been the most important thing. Because of my dad, I got exposed to nature and wildlife at a very early age. I experienced a different India altogether in my childhood because of my dad.
What advise would you like to give to people so that they can do their bit for conservation ?
It is more of looking to engage people locally. If you really care for a particular park or some species, get locally invested in that place. Try to make a difference locally.
Who has been your biggest inspiration and why ?
I would say my my grandfather.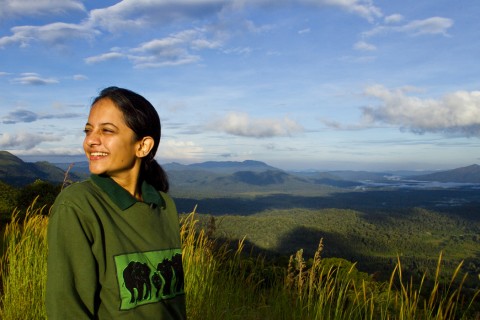 You can follow her work here –
Website : www.wcsindia.org
Twitter : @KrithiKaranth