It was a lovely morning and I was taking a Euro rail from Switzerland to Paris and I was so excited ! I was taking Euro rail which means I was getting back to DDLJ moments.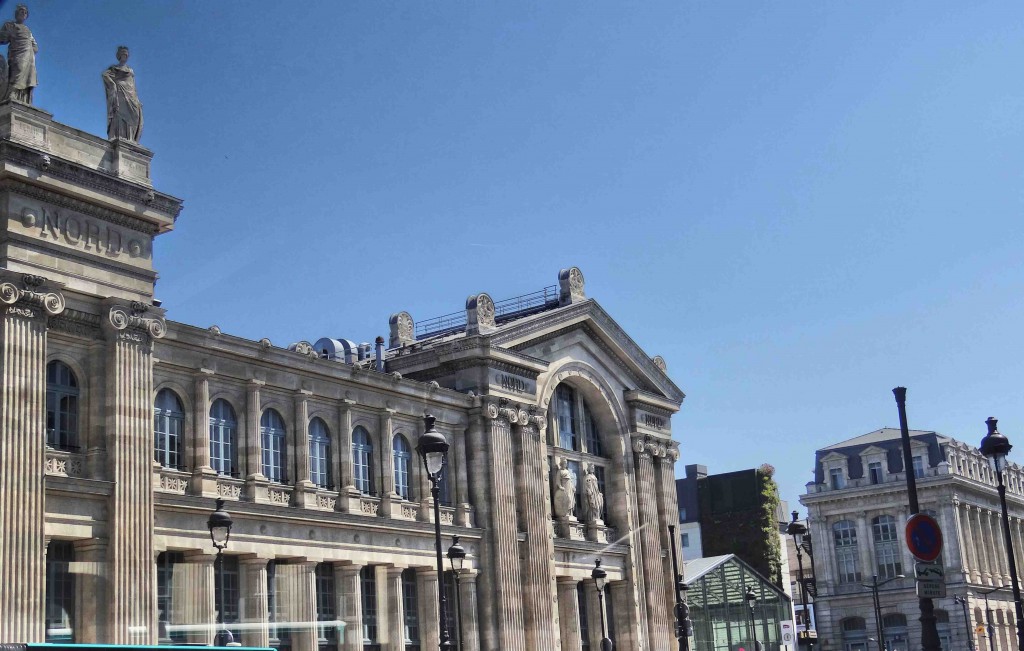 I was on my way to Paris, one of the world's greatest fashion capitals and I had plans of getting to Disneyland apart from seeing all the awesome monuments that Paris had to offer.This was the first thing that I saw when I reached Paris – Gare du Nord. This is a railway station in Paris and one of the most important ones at that. I was so impressed with the Tourist Information desk here. The lady at the counter was just so damn sweet to us and she made sure we got to know everything that was necessary. Helped us with bus passes, disneyland tickets and made us feel at home by even speaking a couple of lines in Hindi !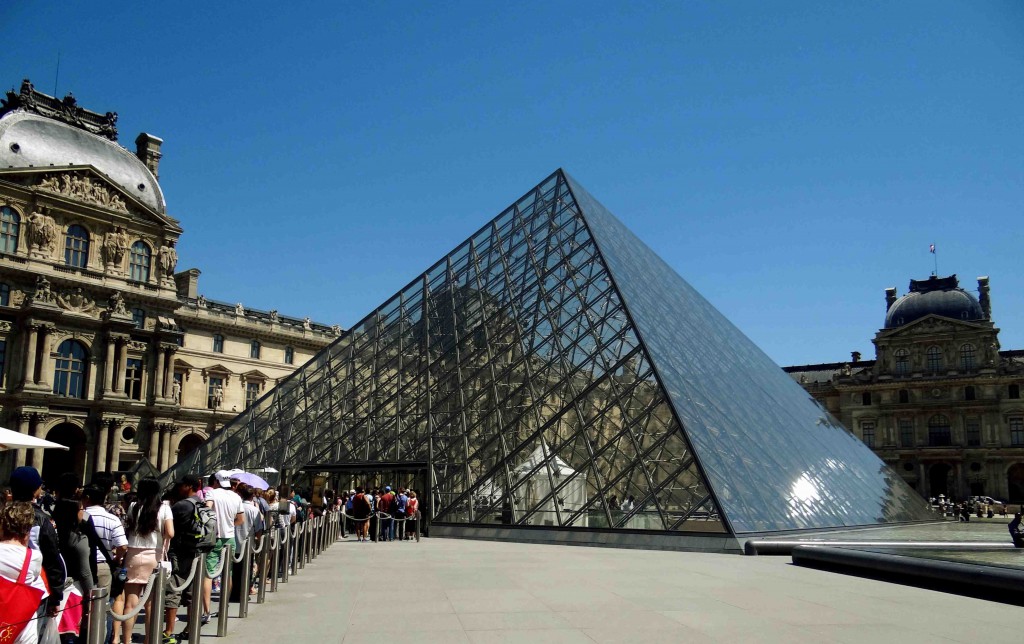 Internal railway service is simply superb in Paris. It is so very well connected. You can either take a hop on-hop off bus to get to the main attractions or you can even take the trains. But I feel the best way to explore the city would be by walking. So much to see and appreciate. This was at Louvre Museum. It is that kind of a museum which can blow your mind even if you're not that into art,history or paintings ! What's the first thing that comes to your mind when you see this pyramid ? Monalisa or Dan Brown's Da Vinci Code ?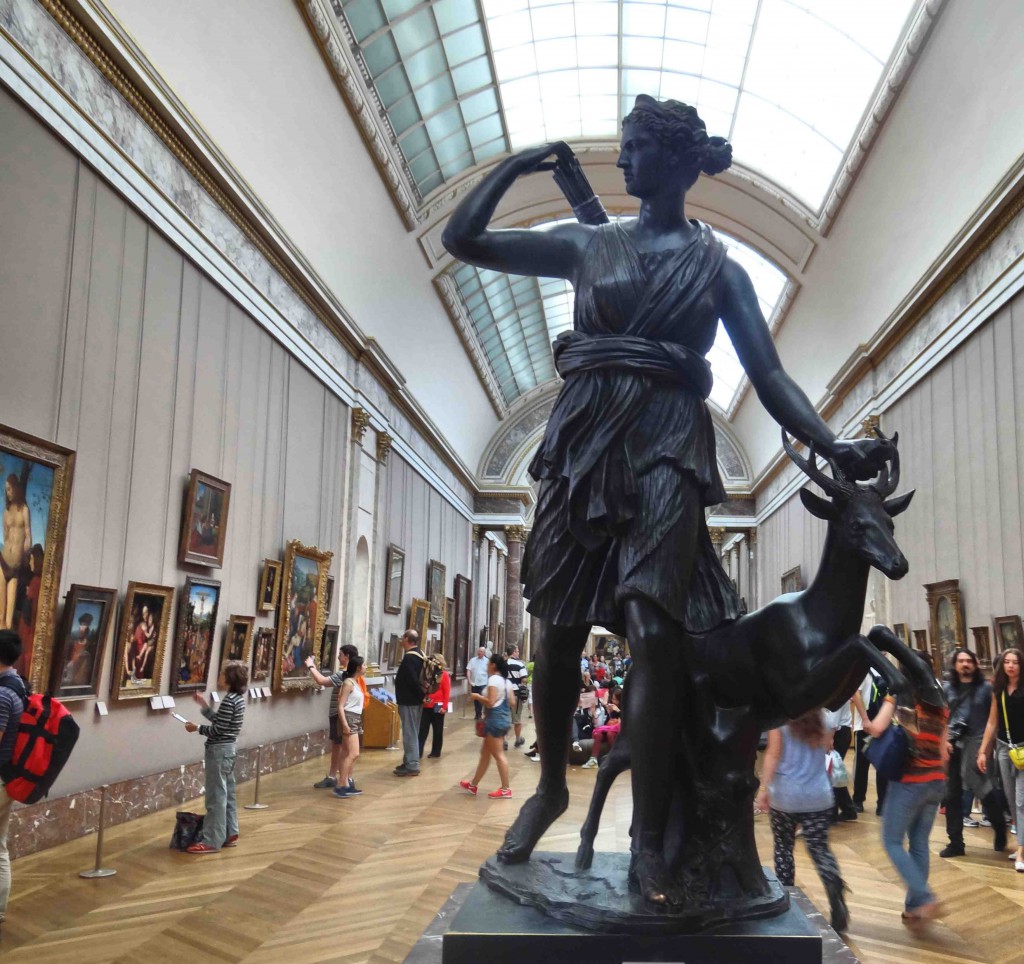 Louvre Museum is so huge that it can take weeks together to explore it properly. Keep aside a minimum of 4 hours if you're getting here and just want to wander around. Best thing would be to go the maps way. With every ticket, they hand a museum map to you. They have even given the best art pieces that they house. I suggest that you explore those first and then come to the rest. Paris is filled with museums. If you're an art lover, consider getting museum passes and that way you'll end up saving quite a bit !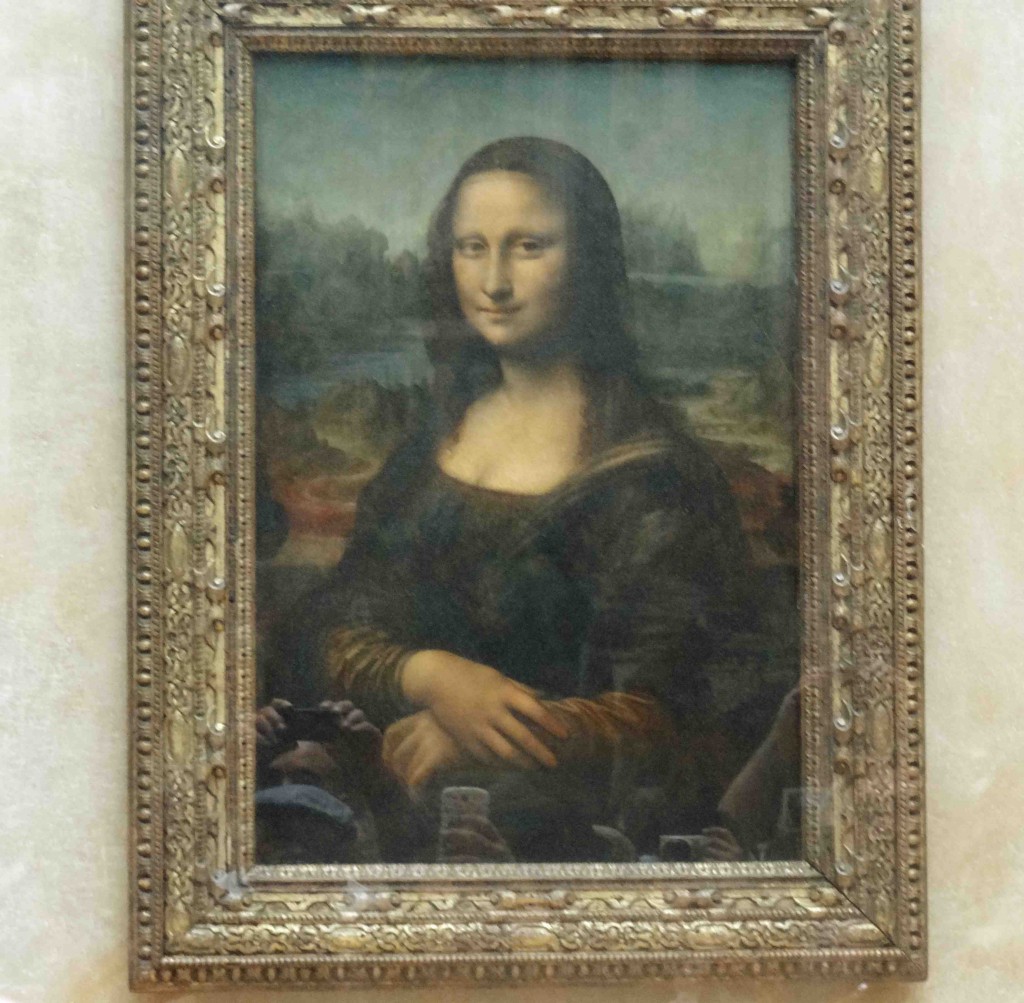 Here she comes- Monalisa. Loenardo Da Vinci's most talked about painting ever ! The picture is not that clear here because this painting has been kept under utmost security and is behind a glass case. There are security guards too around the painting all the time !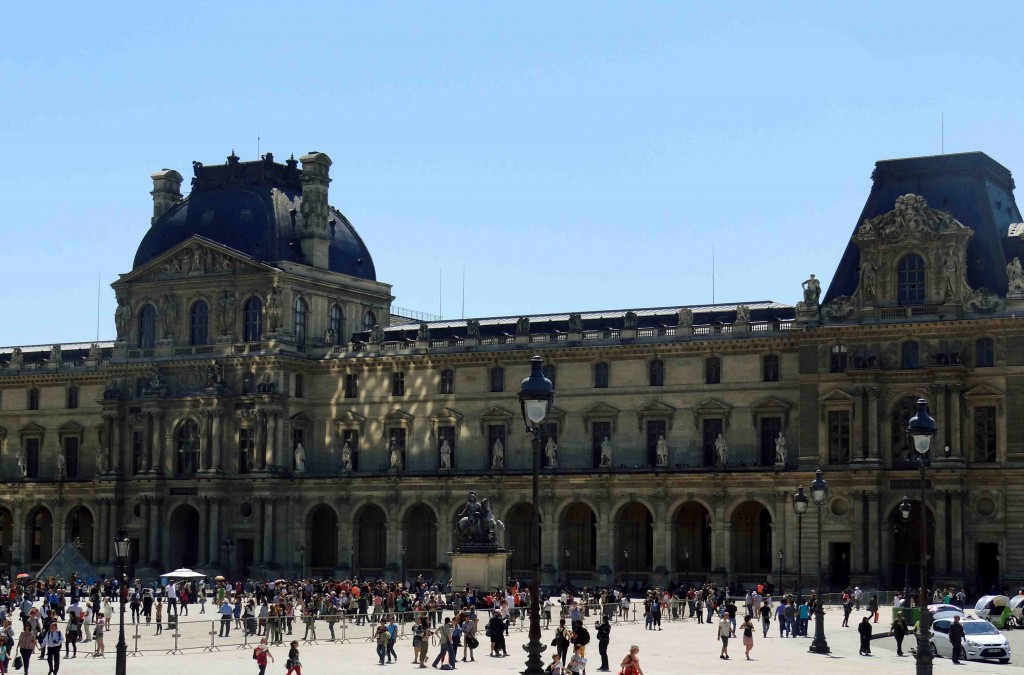 This was actually a palace earlier and it is magnificent. I can confidently say that magnificent would be an understatement. It is like that palace never ends ! Just next to this is the Tuileries Garden. A very nice place to sit and relax. You would have to rest given the amount of walking that you would have to do inside Louvre Museum.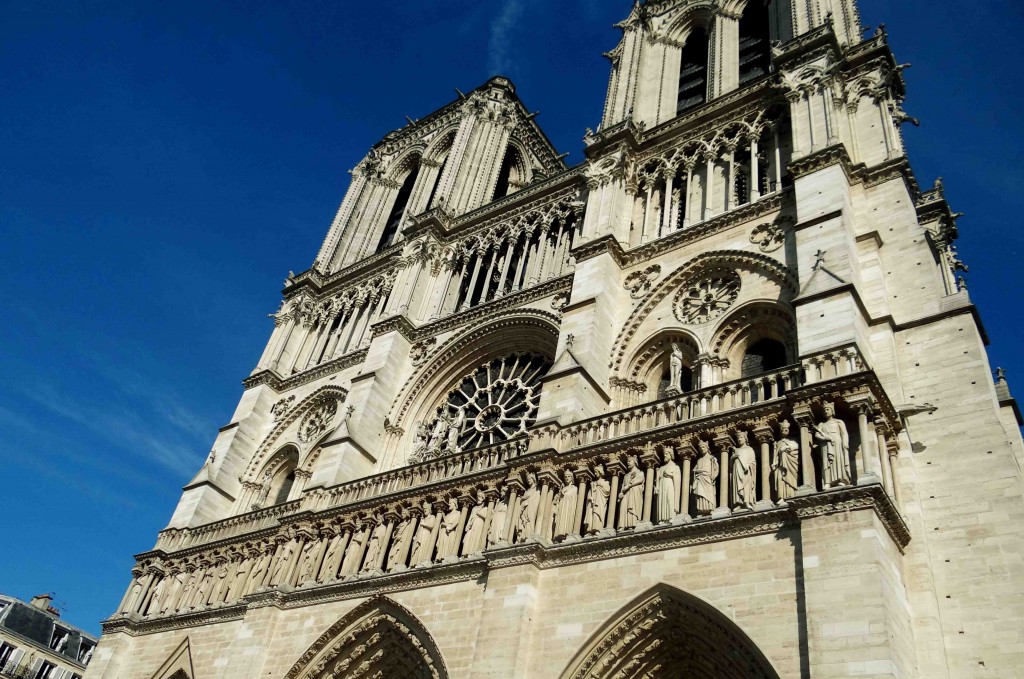 Just at a walking distance from Louvre is the Notre-Dame de Paris, a catholic cathedral offering one of the nicest examples for Roman-Gothic architecture. One of the most beautifully constructed Cathedrals !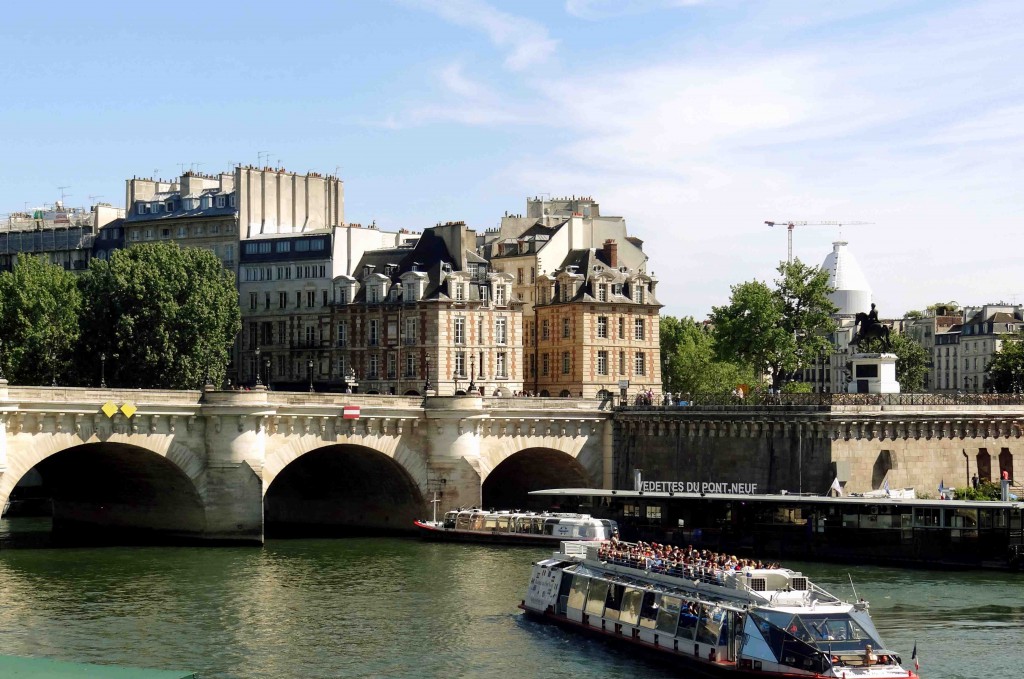 This is Siene river, again very close to the Notre-Dame. If you get to the Pont des Arts bridge, you get to see thousands of love locks tied to the bridge. A very beautiful sight ! The best thing about Europe is there are restaurants just by the side of the roads and it is such a vibrant environment to be in. I absolutely loved the fact that there were no TVs around, you get to see what people are upto, you have a 1:1 chat with your company and it feels so relaxing !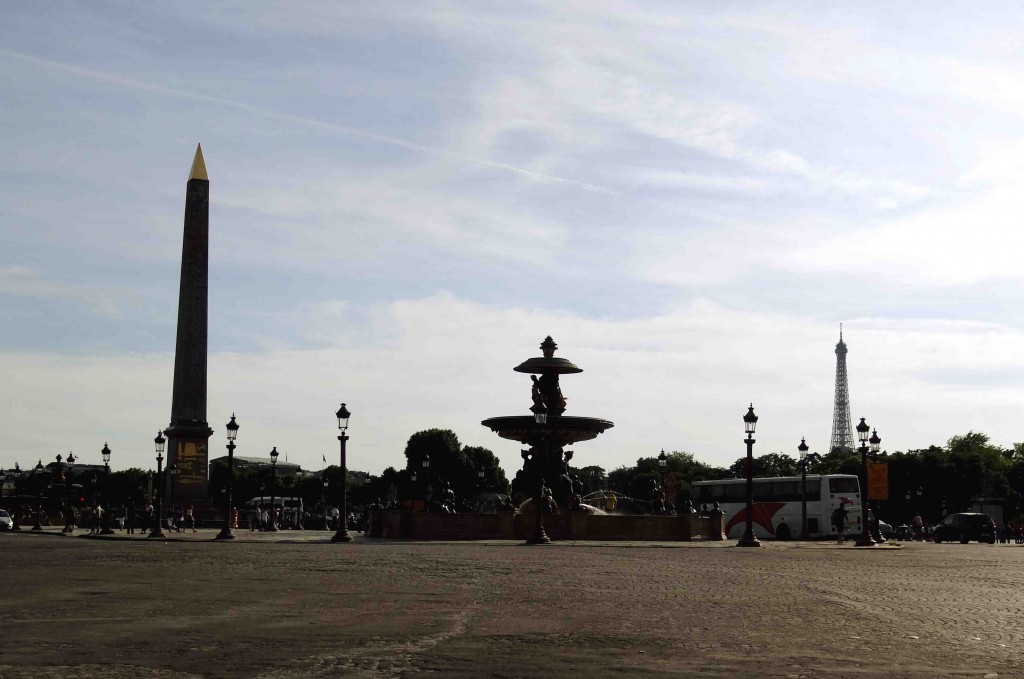 The pillar like thing that you see is the Obelisk. There were many hieroglyphs on this. At that point of time I didn't know what it signified. I did a bit of search on this and found out that this Obelisk marked the entrance to the Luxor temple in Egypt. These hieroglyphs talk about reign of the pharaoh Ramesses II. This entire place is a public square and a very spaced out one – Place de la Concorde is what it is called.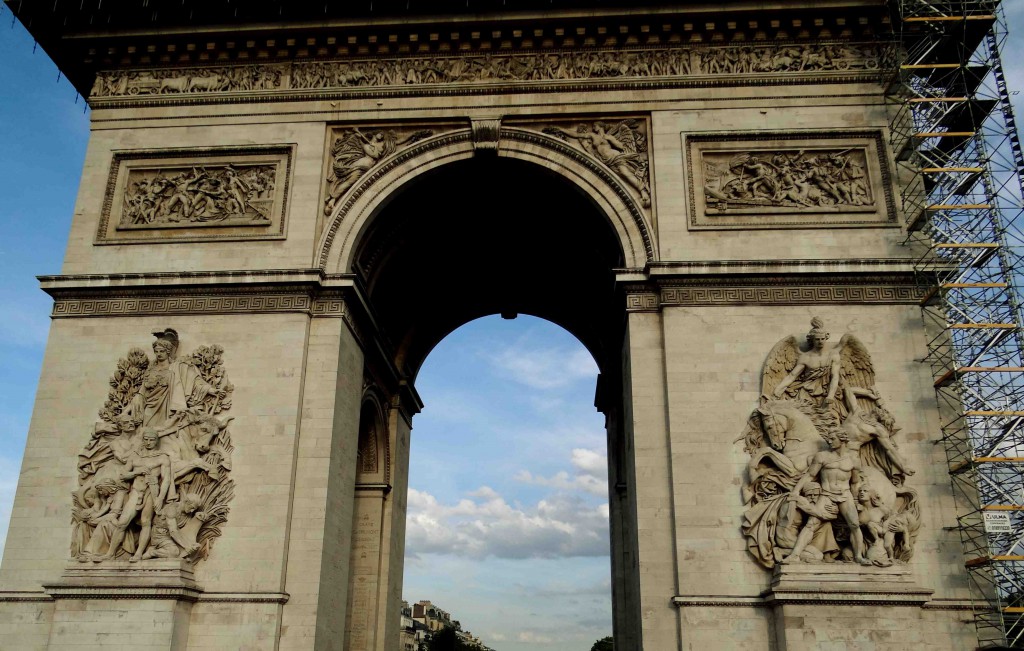 From the Place de la Concorde, you will have to take a bus [hop-on hop-off would be better] to get to Champs-Élysées. This is where you have all the big brands of the fashion world. If you're thinking of luxury shopping, then this is the place to be.
What you see in the picture is Arc de Triomphe. The sculptures on the art speaks of French Revolution among other things.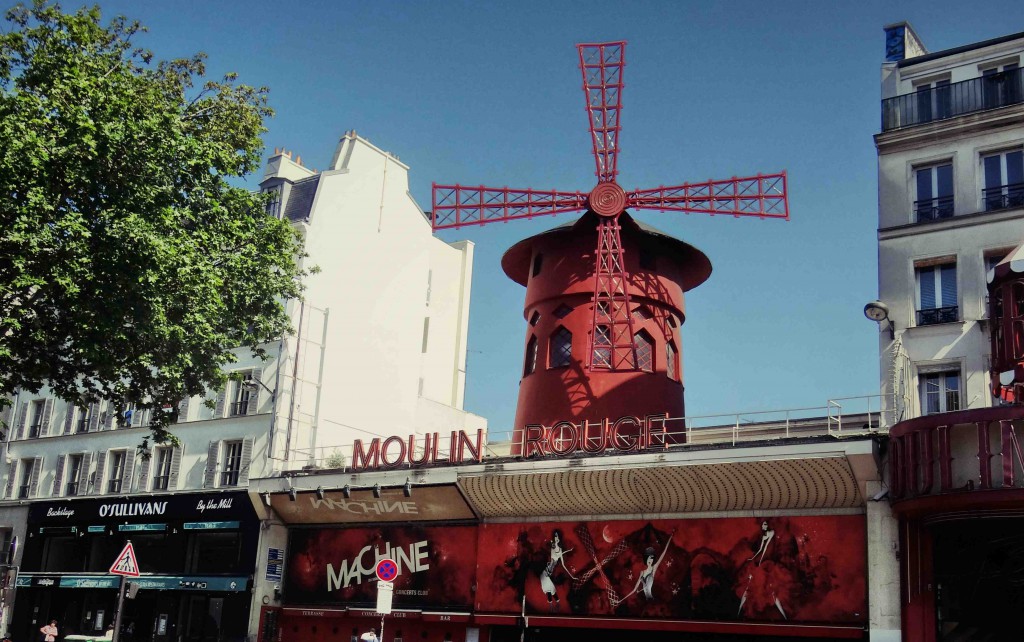 You could even catch a show at Moulin Rouge at night just for it's sheer vibrancy in music and dance.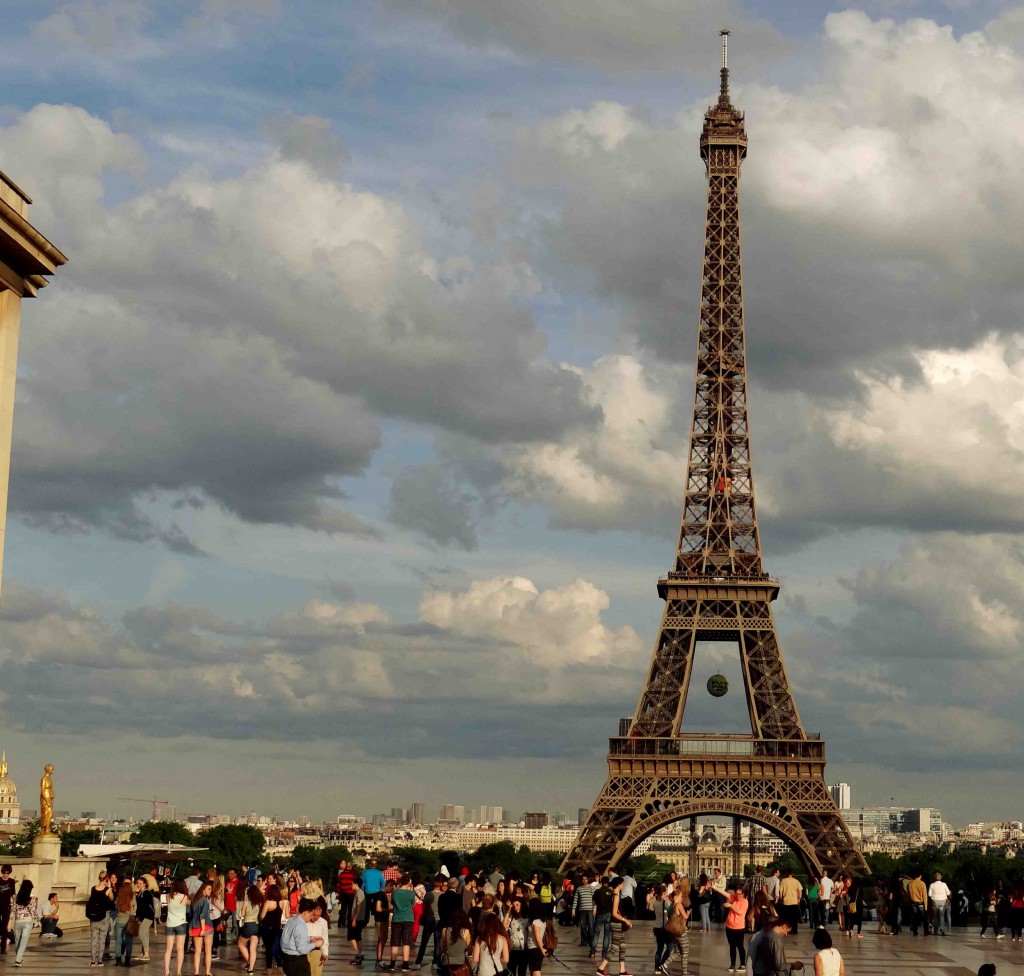 Just walking around Eiffel tower can make you feel so good ! You wouldn't understand why this is one of the wonders of the world till you see the lights on ! This has been one of my best experiences till date.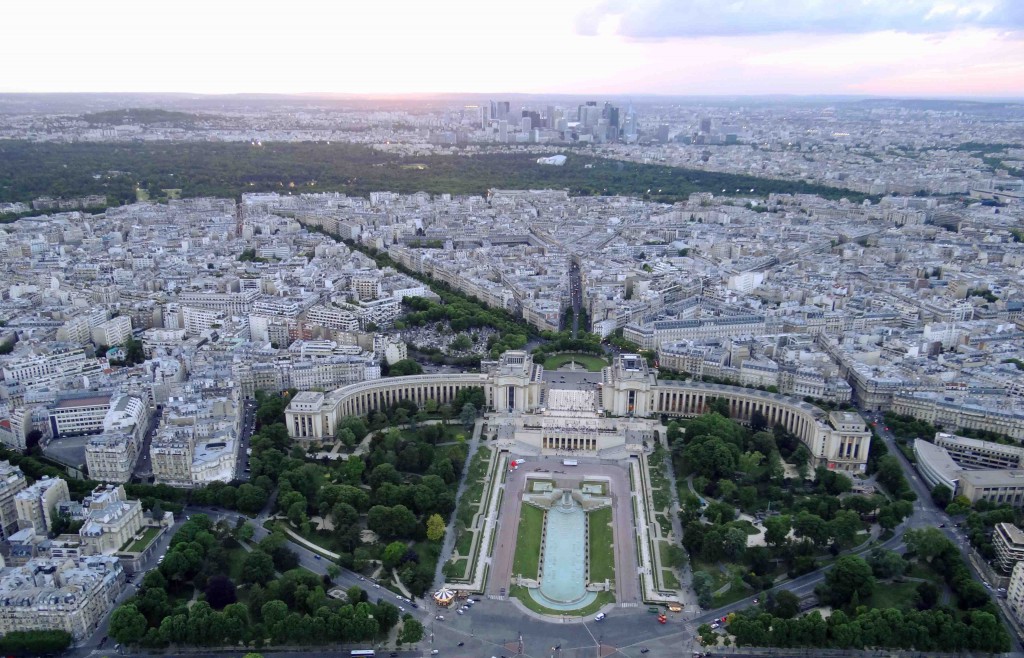 I got to the top of the Eiffel Tower and I could get to see such a breathtaking view and not to forget the beautiful sunset. There are many restaurants inside Eiffel Tower. You can book a table and have a wonderful time

There are many souvenir shops too ! It was just so awesome to see how the Eiffel Tower looks like from the inside when the elevators were taking us till the top of the tower !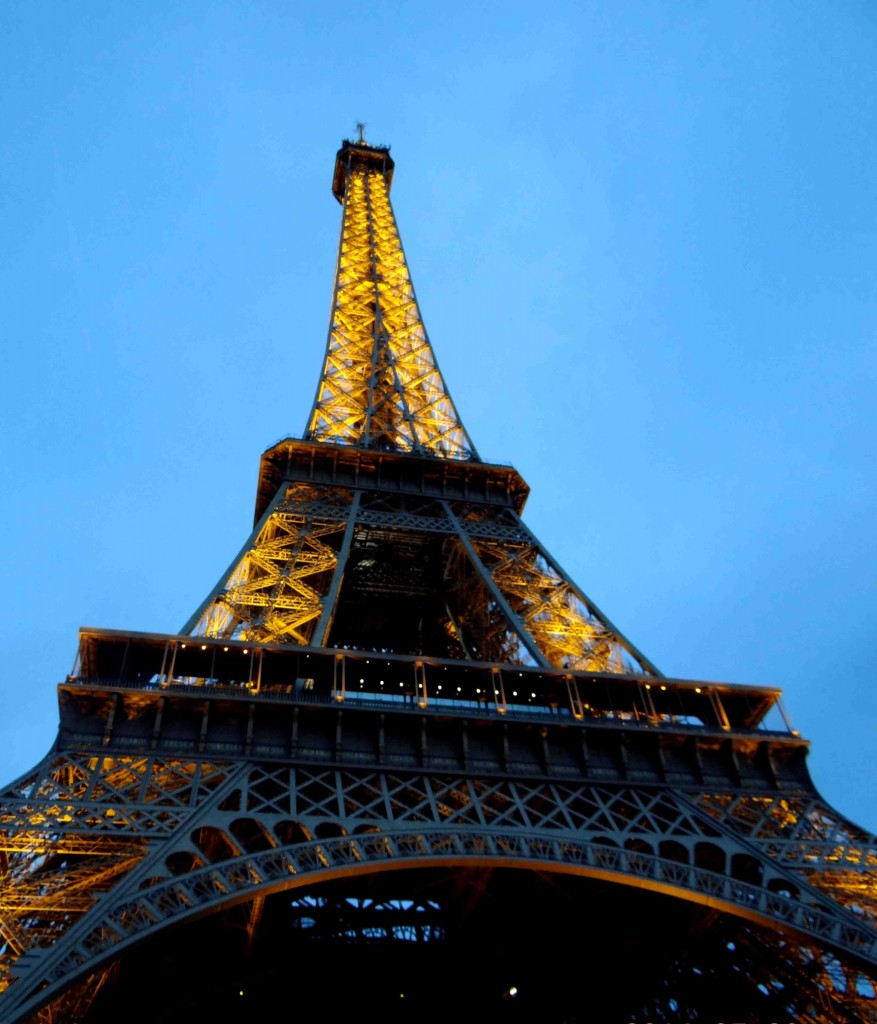 Wait till Eiffel Tower is light up because that is when you will see how gorgeous it is. It gets even more stunning when the sparkling lights are turned on. Don't miss this when you're at Eiffel Tower !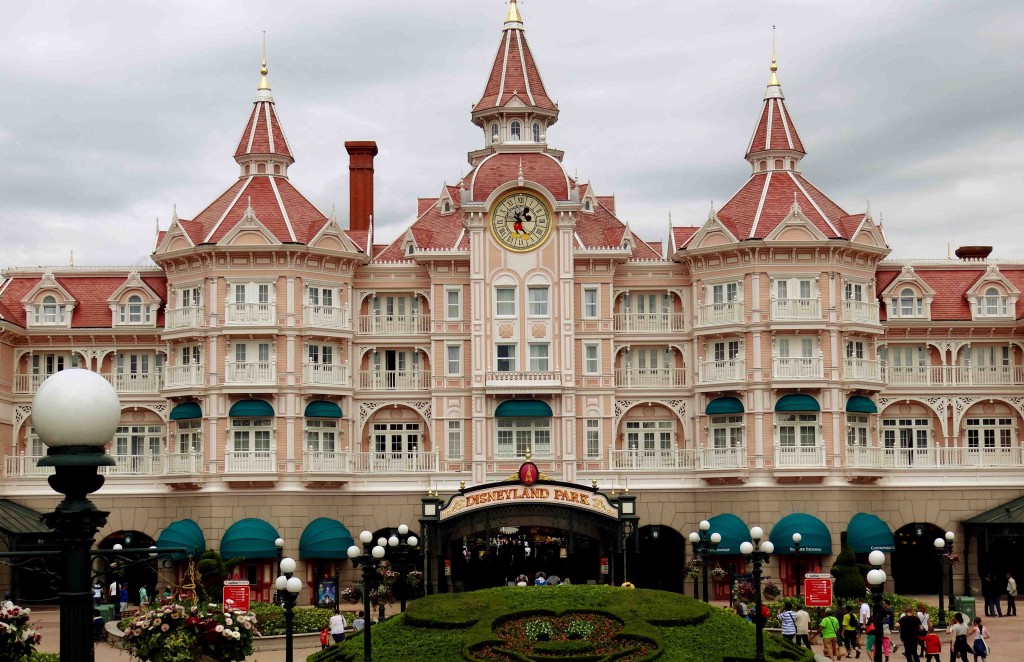 Bring out the child within you at Disneyland Paris.What a gala time I had ! You can buy the tickets at stations like Gare du Nord Information Desk. There are 2 parks at Disneyland. You will get a good bet on the tickets if you buy it from Information desks. You will be handed a map and they would have mentioned the rides which are a must do. Head to those first. If you are an adventure junkie, complete the roller coaster rides first. You have rides in both the parks.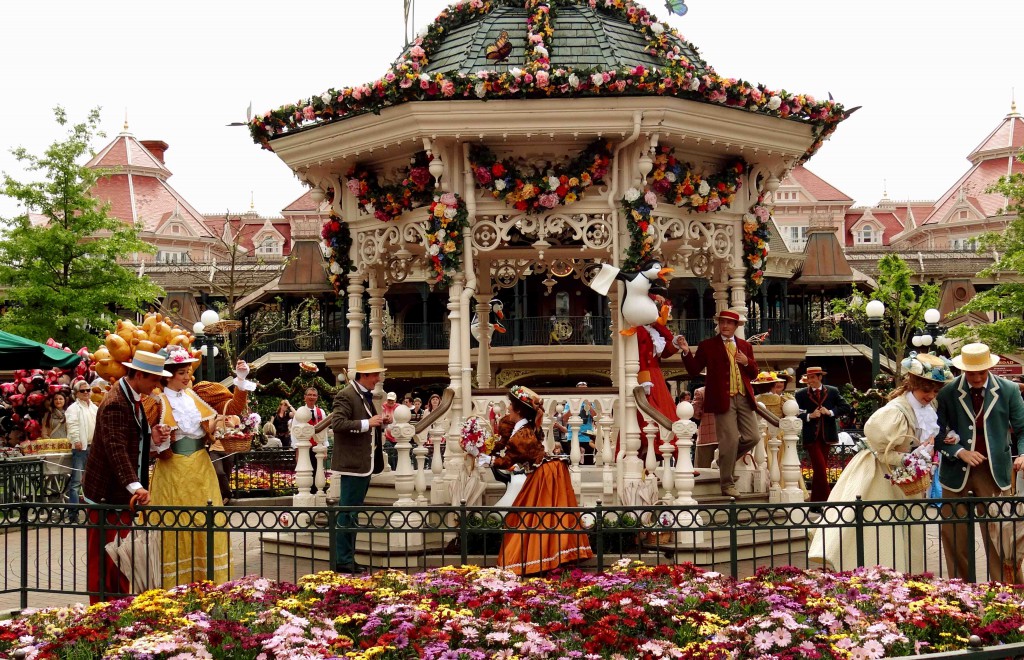 You can fins many shows here. They are so very well done. You can get to see your favorite Disney characters. I got to spend time with Mickey, Pluto and Rapunzel ! I suggest that you head to Disneyland on a weekday else you will have to spend 1 hour at each ride. There is a train that will stop right in front of Disneyland and you can take this train to reach Disneyland.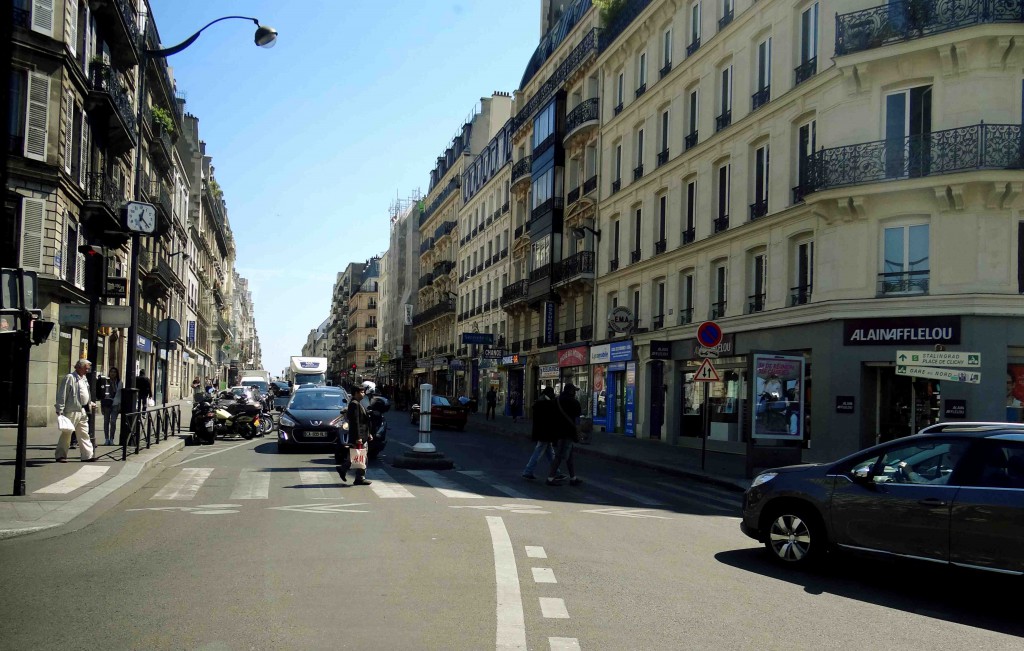 Before you leave Paris, as I said earlier, don't forget to just walk around the streets of Paris. If you are looking to shop that is well within reasonable budget, then Montmarte is the place. You get good stuff here. I had a happy time shopping here !
There are so many other things that Paris has to offer. Whatever I have mentioned here can be covered in 3 days. Since May is just here, it is a good time to head to Paris. I hope you all enjoyed the post. Merci !
Cheers,
Travelrope-Let's Head Out !