This one is very special and close to my heart. Being such a huge animal lover, this trip still brings back fond memories to me till this date. Getting up close with any animal is what I love the most. Here, in Thailand, I got to be with tigers for such a long time and yes, touch them too. That's one thing I can never ever forget !
Today, I would be taking you through only Floating market,Bridge over River Kwai and Tiger Temple. Rest of Thailand would be covered in a separate post.
We started our journey towards Kanchanaburi [ that's where Tiger Temple is] from Bangkok. You need to start early since all these places are pretty far from Bangkok and you need to hire a cab.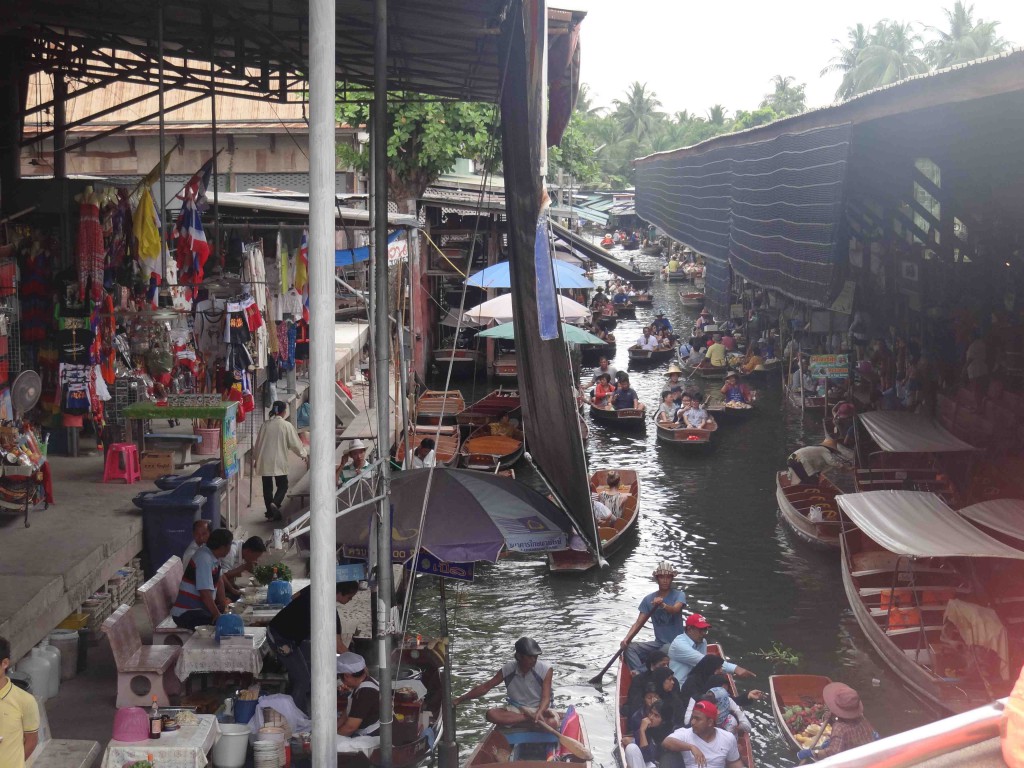 The very famous Damnoen Saduak floating market at Ratchaburi, Thailand. It's pretty amazing how you can just hire a boat and do your shopping as well. The boat ride rates are by the hour. If you do not want to be sitting in the boat all the while, you get get down at a certain point and take a tour of the place.
You can find many options for shopping here, mostly from the souvenir perspective. Be it clothes, traditional Thai hats amongst other souvenirs. I would rate it as a must go place if you were to visit Thailand.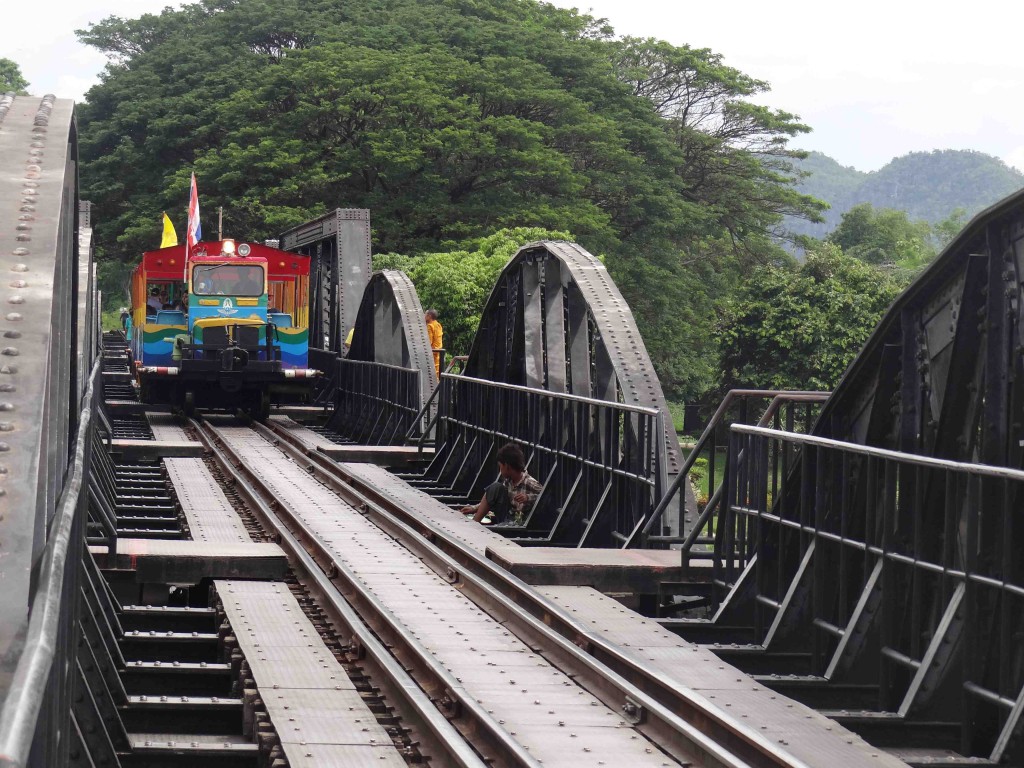 The bridge over river Kwai. This is also known as the Death Railway since there is a Railway track present here and many Prisoner of War and laborers lost their lives while the bridge was in the making.
This was constructed by the Japanese who wanted to connect Thailand to Burma. They wanted to use this Railway bridge to transport cargo. A sidewalk on either side of the railway track has been constructed now and this is a very famous tourist attraction site. There are movies and books about the bridge on the river Kwai.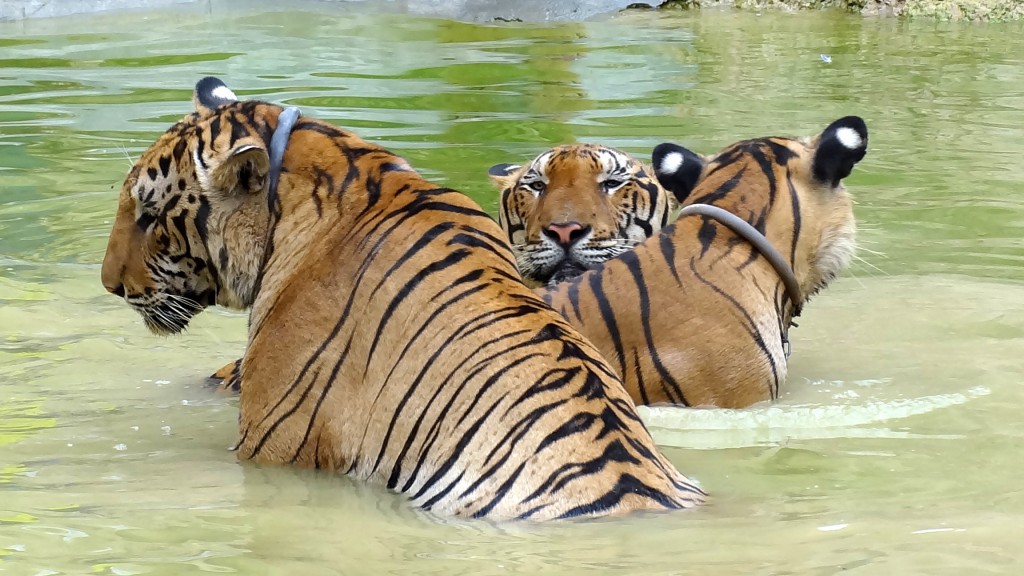 Yes, you guessed it right ! This is the Tiger temple. Tiger temple is run by Buddhist monks. This was founded in order to conserve and protect tigers.
When we went, the enclosure had about 30-40 tigers. So after spending some time with the tigers, we could take the tiger for a walk as well. At that point, I thought I might just faint out of excitement. There are also some controversies attached to the place. Some say that the tiger breeding rules aren't followed properly and not all tigers get sufficient exercise. Having said that, I'm not sure if the claims made are true or not.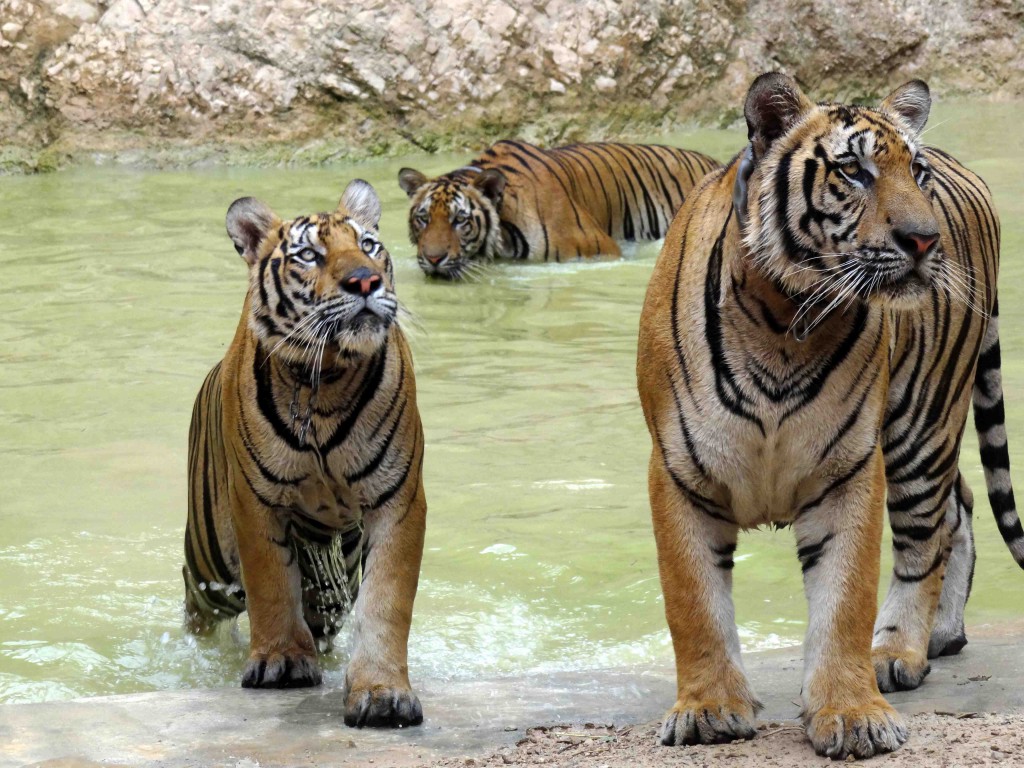 If you ever plan to visit the place, make sure you don't wear short clothes [no shorts,no short tops] , no jarring colors , preferably shirts/tops with sleeves.Before entering the premise, you will have to sign a declaration mentioning that the temple won't be held responsible if any untoward incident occurs.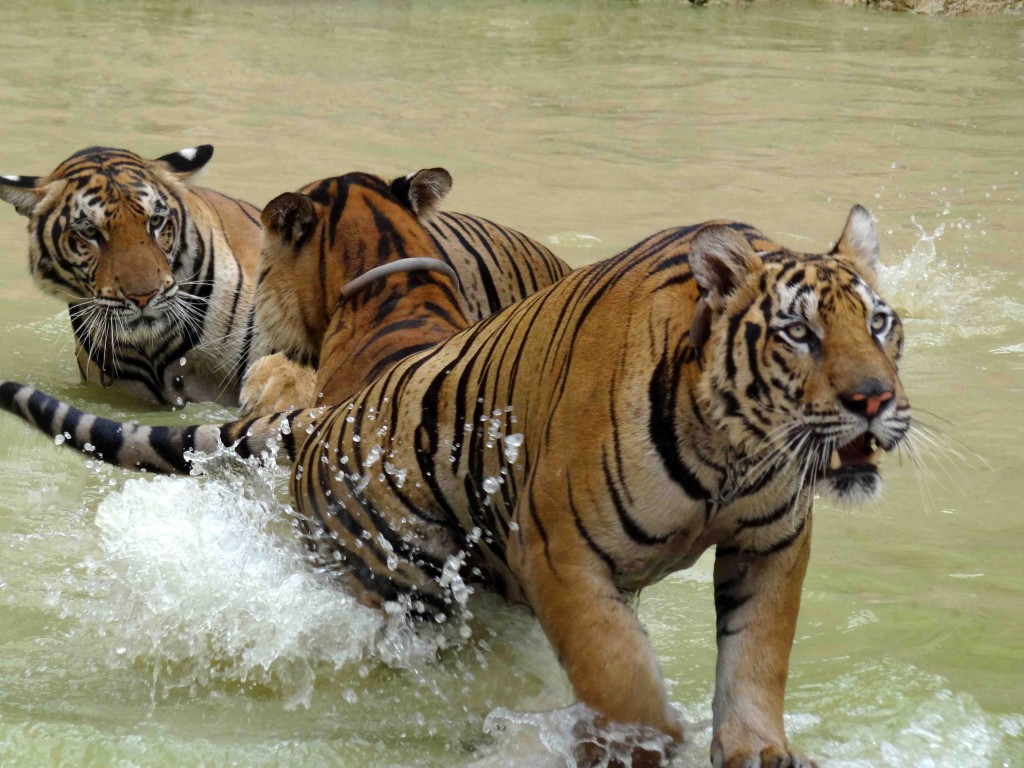 When amidst them, always remember that they're still wild animals. You need to keep telling that to yourself no matter how big an animal lover you're. Respect them when you're hanging out with them. No unnecessary provocation. Better safe than sorry :)Some of these beauties were so big and huge that I could easily fit into their mouth !
You can get more details on Tiger Temple at http://tigertemple.org/  There are many volunteers over here who take care of these beautiful tigers. Every year many interns come here too.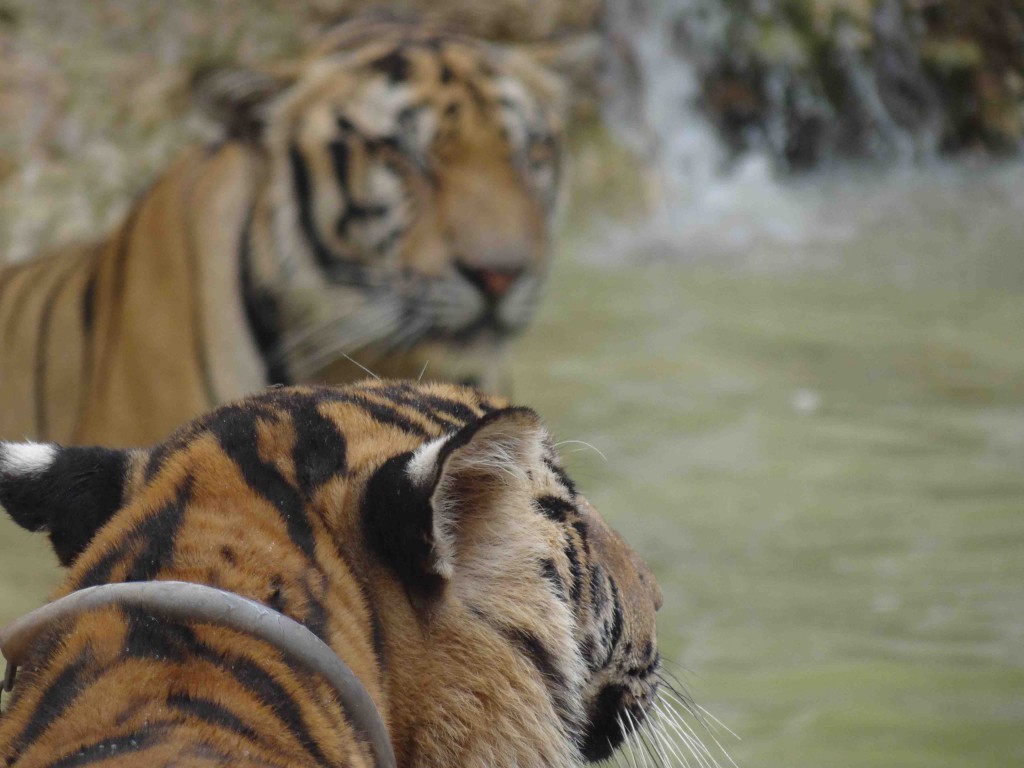 I have been so thankful and feel blessed that I got the opportunity to meet these wonderful beings. Animals have always captured my interest. I think I'd be ecstatic if I ever get to Africa someday and visit those Wildlife reserves.
I hope you enjoyed the post though it was more of me going on and on about my love interest in animals.

Cheers,
Travelrope-Let's Head Out