I love being in the wilderness. The next best thing for me is to get to historic places and understand how things panned out. I also think that my history teacher during my school days has a big role to play here. History was one of the most fun subjects ever! He made us fall in love with history and taught us how to love the subject rather than memorise stuff for exams.. How I wish I had equally wonderful teachers for so many of the other subjects!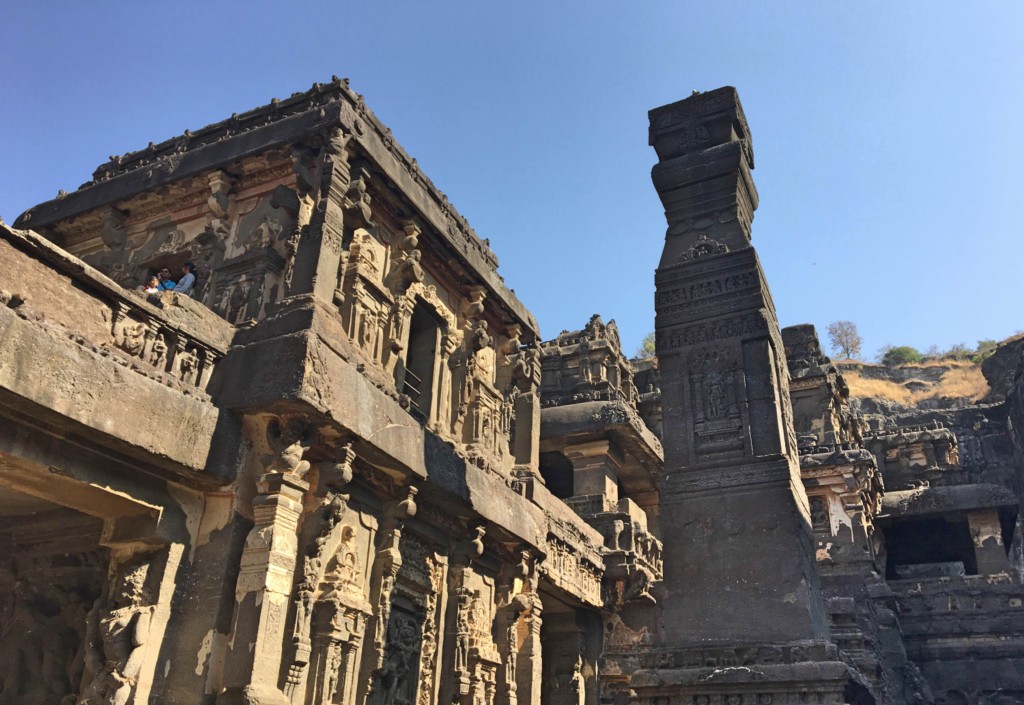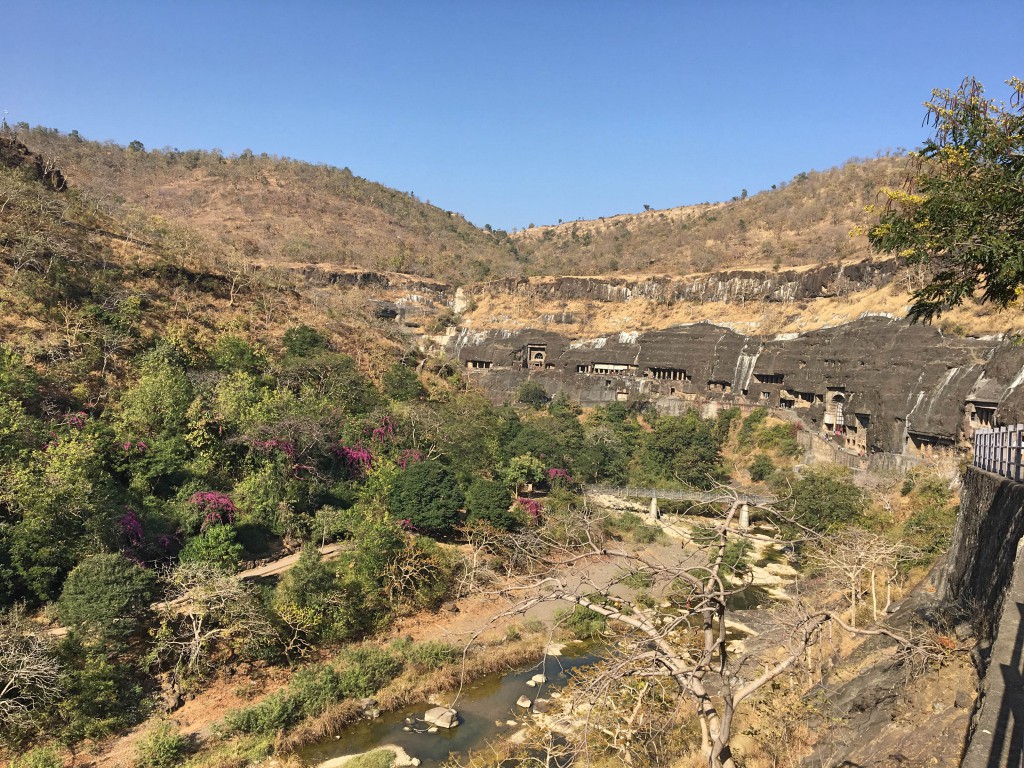 This time around, it was Ajanta and Ellora.. Initially, I was more kicked about visiting Ajanta as I had read and heard so much about the famed paintings and murals. But then, Ellora was no less! Every sculpture was indeed a masterpiece..
My journey started from Mumbai. After about 7 hours in a bus, we landed in Aurangabad. This is a good pit stop. Would suggest staying here and then heading to Ajanta and Ellora. It takes one day each to visit both the places. Ellora is massive and you are bound to be exhausted when you have made up your mind to visit all the caves. Just like me.. By dusk, I was so exhausted but equally enthralled by what I had witnessed..
Although Ajanta is a much smaller place to cover, the paintings that you see there will ensure that you spend a good amount of time in each cave. I was so super glad to see the mammoth efforts that have gone into restoring and maintaining both the places.. It is a treasure trove of Art!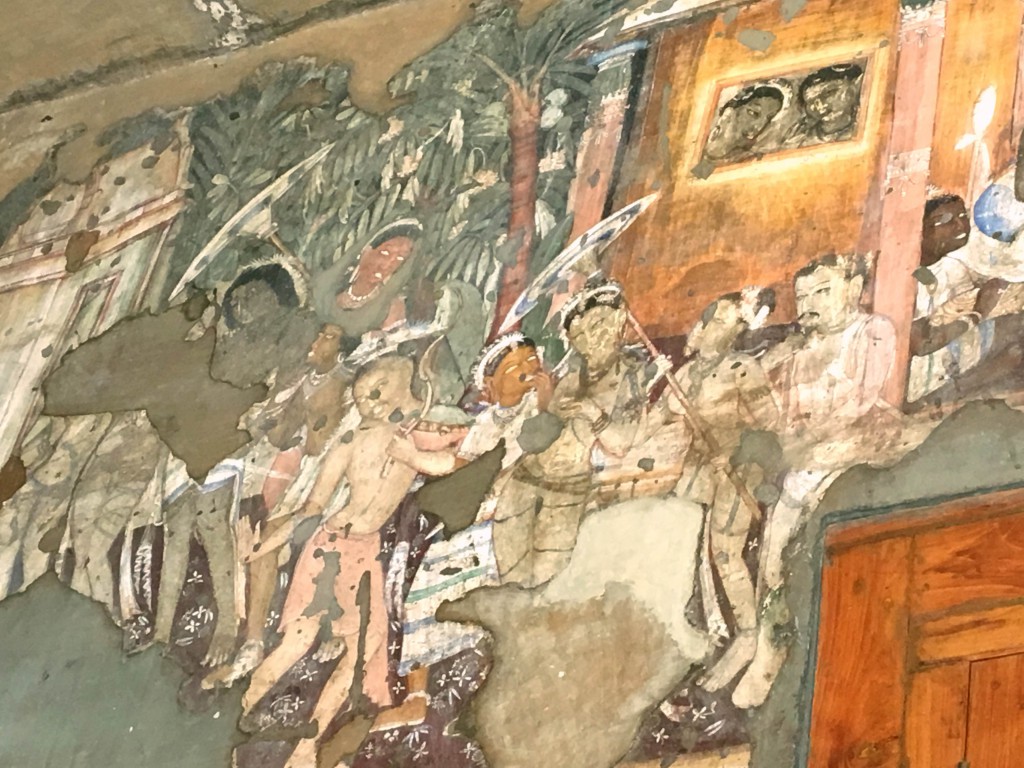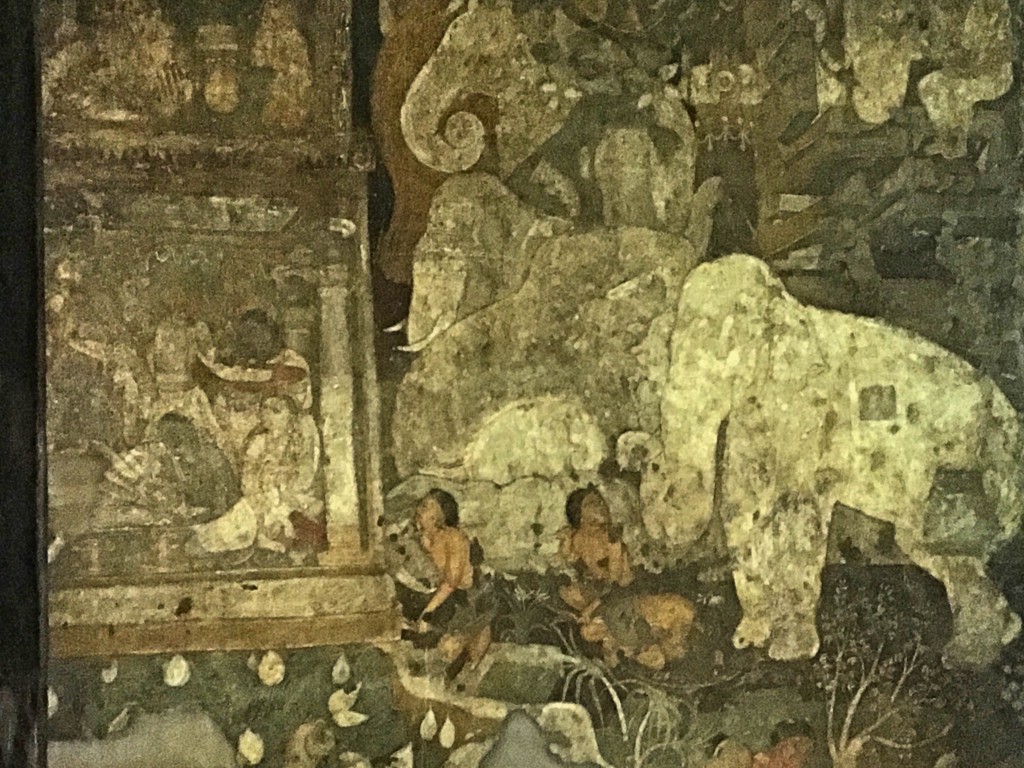 During my childhood, I would love collecting Tinkle comic books. Jataka Tales was one of my favorites too. Ajanta cave walls are filled with Jataka tales and how beautifully depicted. Ajanta and Ellora were basically monasteries and prayer halls. They were the places where monks could come and rest. Imagine being surrounded by art in all its glory!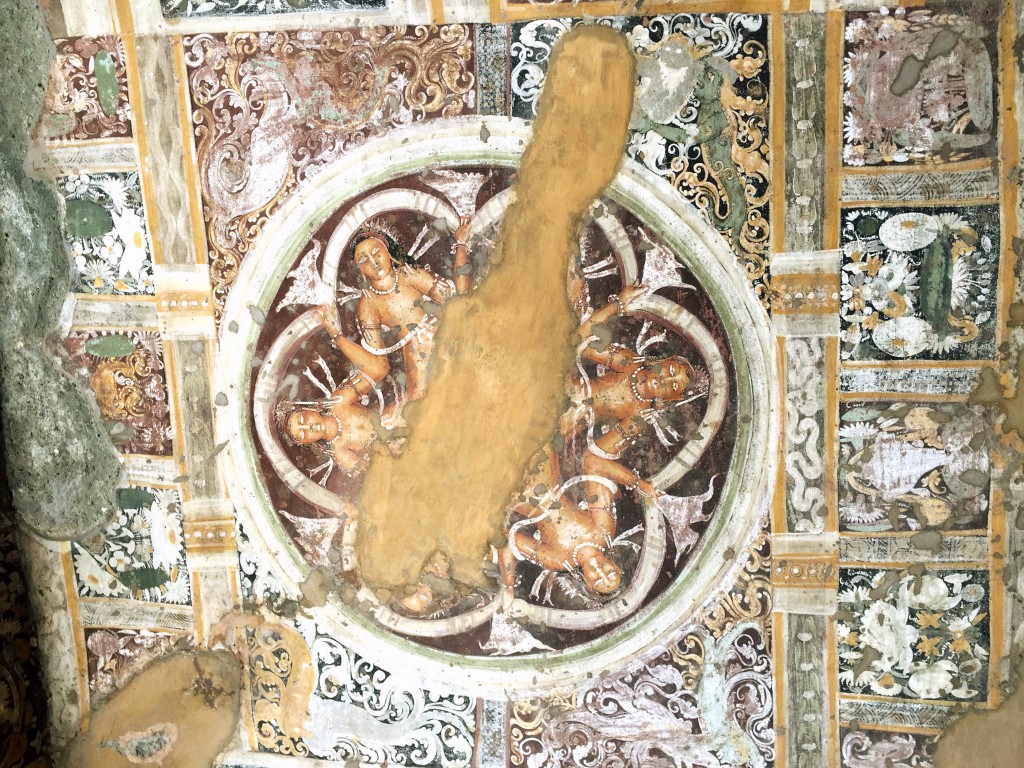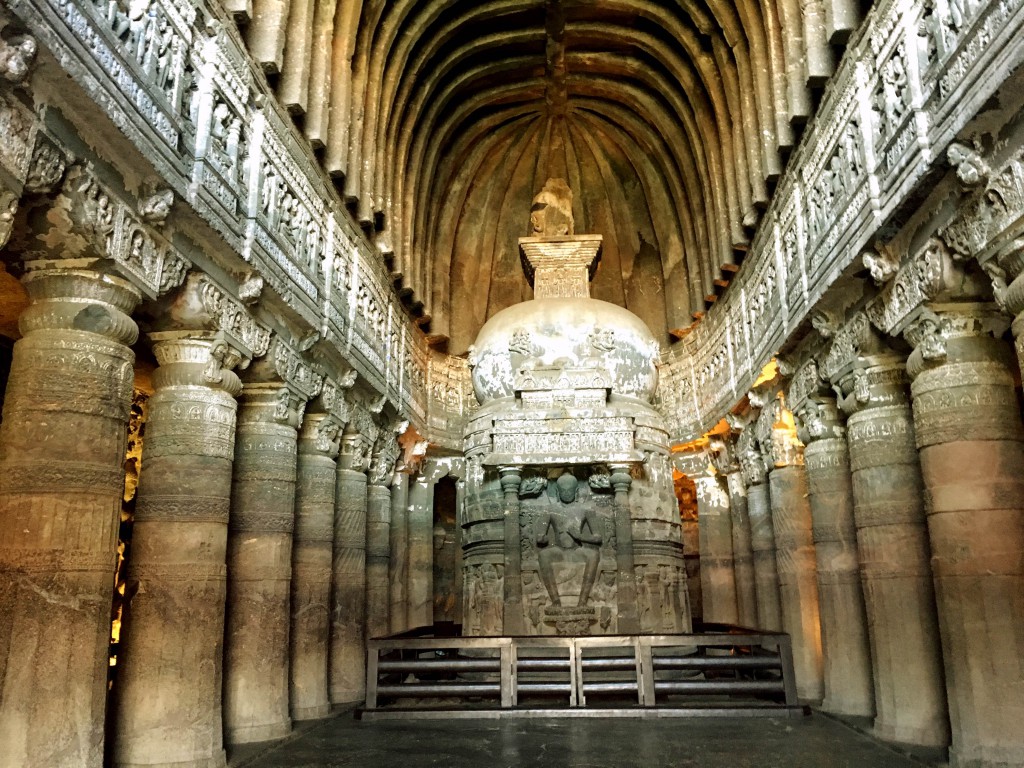 I was so thrilled when I saw this painting in one of the Ajanta caves! This was what I had seen in my history books, many moons ago.. This is one of the most famous painting in the Ajanta cave temples.. The entire story of how Buddha renounced worldly pleasures is depicted..
I visited every single cave and my favorite would have to be Ajanta as I still can't believe the attention to detail that has been given.The stories that have been depicted, the colors that have been used, the designs – It's pure joy!
Ellora is equally brilliant and my favorite part of Ellora has been the Kailasa temple. Although there are many other caves here, I don't think anything can come close to what Kailasa complex offers.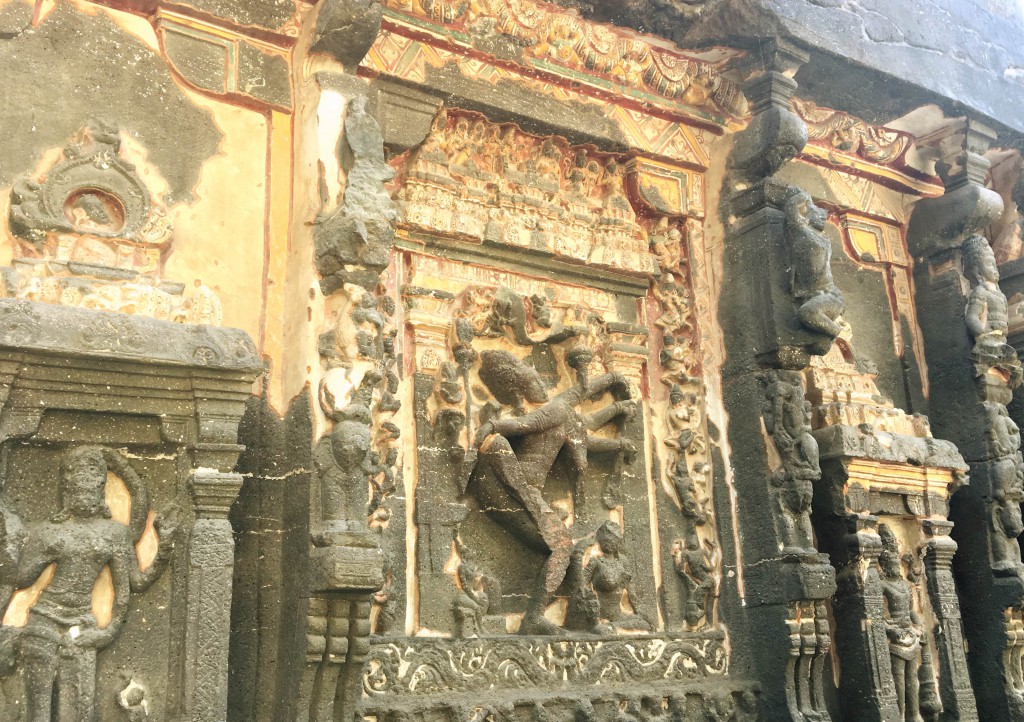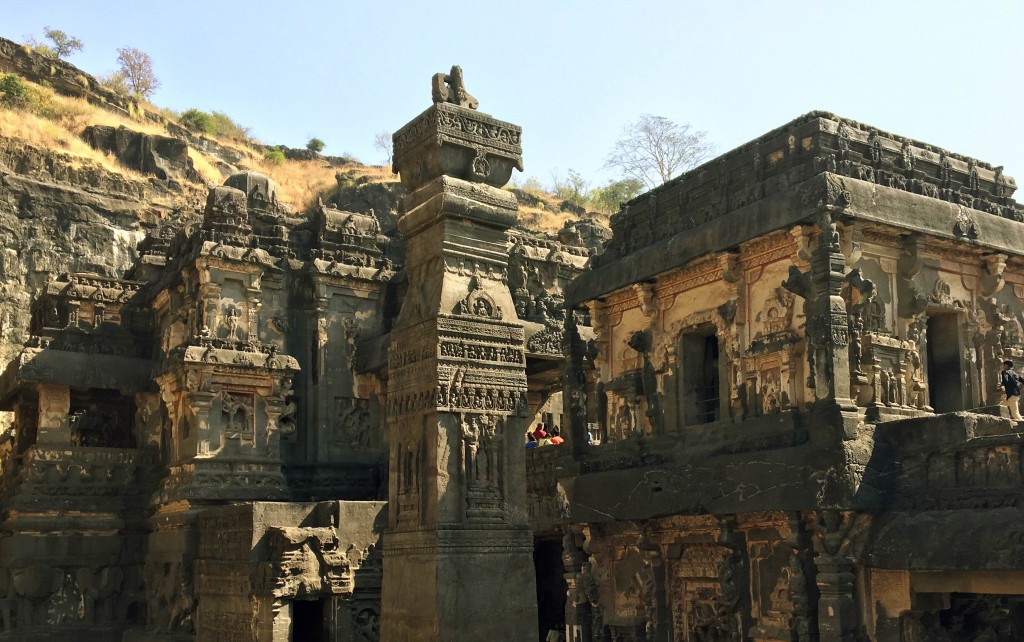 This is one of those historic places that I would recommend everyone to visit. It's worth all your time and efforts… Try to go for a guide when you visit these places as you get to see many elements you may have skipped otherwise..
I completely and thoroughly enjoyed visiting this place.. Hope you enjoy reading this as much as I did reminiscing about my trip! Happy travels to you all..